Feature
Winners and Losers - Spain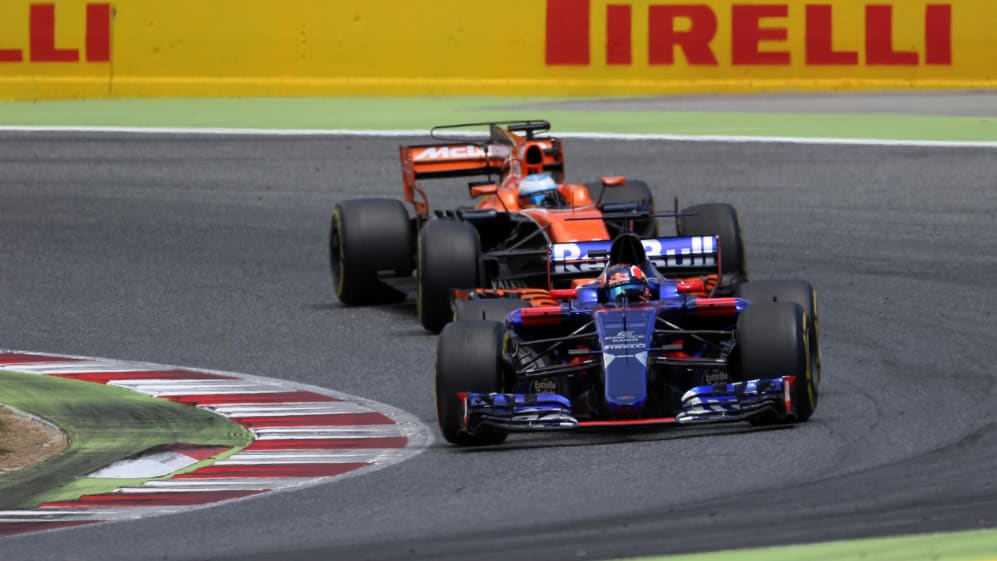 Lewis Hamilton and Sebastian Vettel staged a titanic fight for victory on Sunday - just one of many enthralling battles on the Spanish circuit. But as they enthralled, others left Barcelona feeling slightly more dejected...
The Winners
Hamilton, Mercedes and the beauty of teamwork
Racing drivers are always saying thank you to their teams and stressing just how much of a team effort the sport is these days. But nothing demonstrated that better than Lewis Hamilton and Mercedes in Barcelona.
First up were the upgrades from the Silver Arrows, including radical new bodywork that went a long way to curing many of the shortcomings the team have identified since the first pre-season tests in February.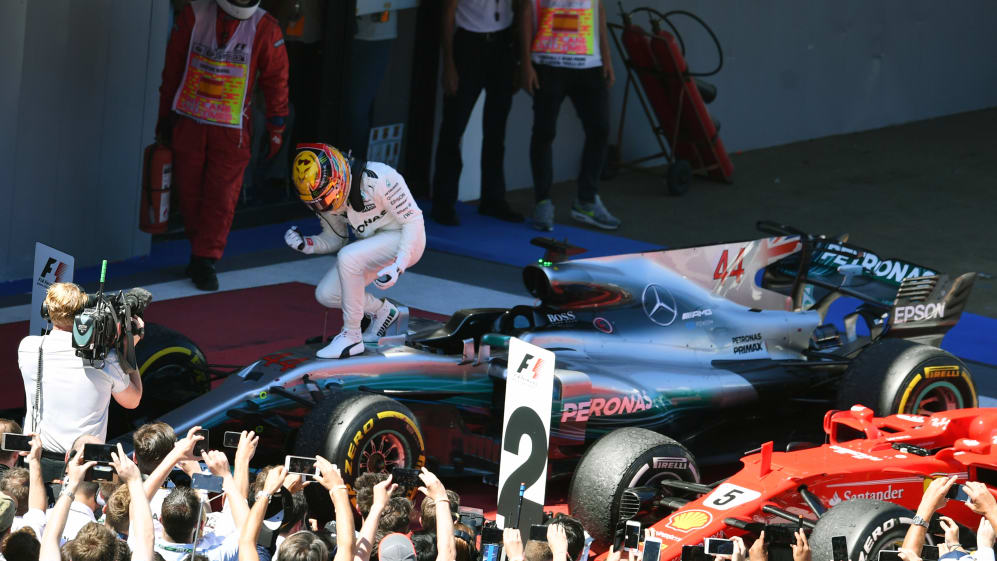 Hamilton then executed perfectly in qualifying, taking pole by an incredibly narrow margin of just 0.051s.
And then, when a tad too much wheelspin lost him the advantage off the line and put him on the back foot, Mercedes demonstrated how they work so well under pressure. A clever switch of strategy meant Hamilton opted for medium tyres in the middle stint, giving him softs at the end - the opposite to Vettel - which allowed the Briton to go on the attack.
Yes, the timing of the Virtual Safety Car (VSC) on the 34th lap helped them, but in all walks of life you make your own luck. Mercedes played their hand brilliantly, and deserved their dramatic success.
And so too, of course, did Hamilton. The Briton was stretched to his limits on Sunday, as was evident in his radio messages - and his body language at the end. He lost around 2 kilos in weight through his physical exertions. And he loved every minute.
"That's how racing should be," he beamed afterwards. "I loved it and I wouldn't change it for the world." We couldn't agree more.
Force India and defying the odds
Another race, another double points finish. Force India have made such a habit of punching above their weight that it's almost becoming expected these days...
... except that the team's achievements really shouldn't be overlooked. They are now the only squad to bring both cars home in the points in the opening five races of 2017. With Sergio Perez fourth and Esteban Ocon fifth, they claimed their biggest points haul of the year - indeed only Mercedes out-scored them this weeekend.
"It has been an incredible day for us and I'm very proud of our team and the job we have done all weekend," Perez said on Sunday evening.
"Everything worked out for us and we have come away with some big points. We made the most of the opportunities that came up and we were there when it mattered to pick up the points. To be leaving here with a fourth place feels amazing and gives us big confidence for the rest of the season."
But the success goes even deeper than that, because he in particular struggled a lot during practice and qualifying to get a decent balance with the revised floor that the engineers believe is the key to their progress over the next batch of races.
When you look at the problems some much bigger teams are having with their operations, and how modest by comparison Force India's budget is, it's impossible not to be impressed.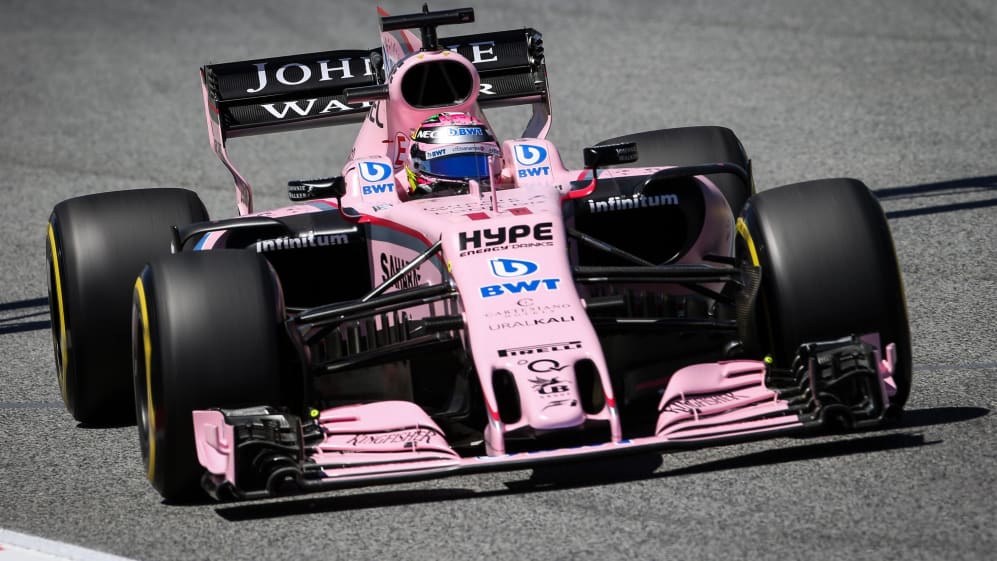 Perez becoming Mr Consistency
Oh and just for good measure, Perez has now scored points in 15 consecutive races. That's the joint-13th best run in F1 history - and better than the likes of Mark Webber, Felipe Massa or Rubens Barrichello ever achieved.
Score in Monaco, and he'll move up for a share of 12th. Score again in Canada and he'll have matched the best run Nico Rosberg ever achieved during his time with the all-conquering Mercedes squad. Not bad...
Toro Rosso's Sunday fightback
Things didn't look all that rosy for Toro Rosso on Saturday, with Carlos Sainz 13th and Daniil Kvyat 20th and last in qualifying.
Come Sunday though both men were resurgent.
Sainz came home seventh on home soil, despite spending almost the entire race looking for a way past Pascal Wehrlein's surprisingly fleet Sauber. The Spaniard couldn't quite make a move stick on track, but did get ahead at the flag courtesy of a time penalty for the German.
"I really enjoyed it out there today because we were always faster than the car in front and never looking in the mirrors," he said. "It was also amazing to have such big support from the fans – I was feeling it!
"I was pushing the whole time, going for the cars I had in front, trying different ways of attacking both on track and in the pit-lane, and we managed to do a very complete race weekend.
"During my in-lap at the end of the race I looked up to my grandstand and it was amazing to see them all so pumped up and cheering me on."
Kvyat made it a double-points day, meanwhile, by fighting up from the back of the grid to ninth - his second points haul of 2017.
"It feels great to finish in the points today, I'm proud of myself and my engineers!" he said. "We didn't give up after a difficult day yesterday and followed a great strategy to go from last to P9!
"I was able to overtake many cars at a circuit where normally it's not easy to do so, and enjoyed every lap of the race, so I'm very happy."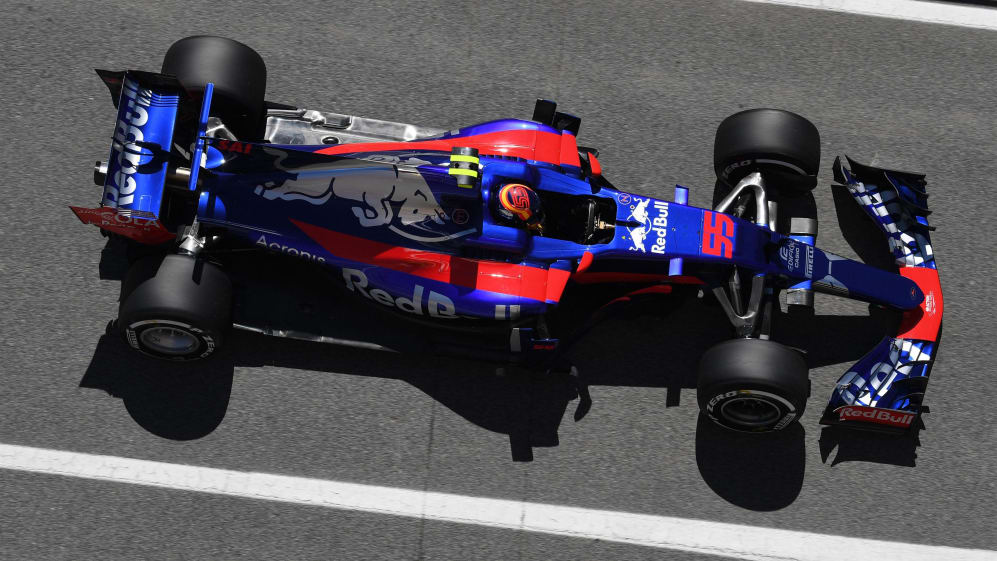 Sauber weave a touch of magic
'Track' and 'position' were the team's strategic watchwords in Barcelona - everything they did was aimed at securing that. It paid off in style.
Pascal Wehrlein was the chief star. A 33-lap opening stint on the soft tyres, while still setting competitive times, put him in the mix - and once on mediums he managed to hold several faster cars at bay, most notably the Toro Rosso of Carlos Sainz. Under intense pressure, the only mistake he made was entering the pit lane the wrong side of the marking bollard - but that was after a late call to stop. A five-second penalty was handed out, which dropped him from a superb and richly deserved seventh on the road to eighth - still his best result in F1.
"It was a very good race for me today," Pascal said. "I'm really happy that the performance of the car was there, as well as the strategy with only one pit stop, which perfectly worked to the end of the race. We could not have expected such a result after the practice sessions. It feels very good to finish this race so surprisingly in the points."
Peter Sauber, meanwhile, made his first appearance at a Grand Prix since selling his team, and was doubtless proud of the way it is still being run as it garnered four crucial points. That, incidentally, leaves McLaren as the only team yet to score this year…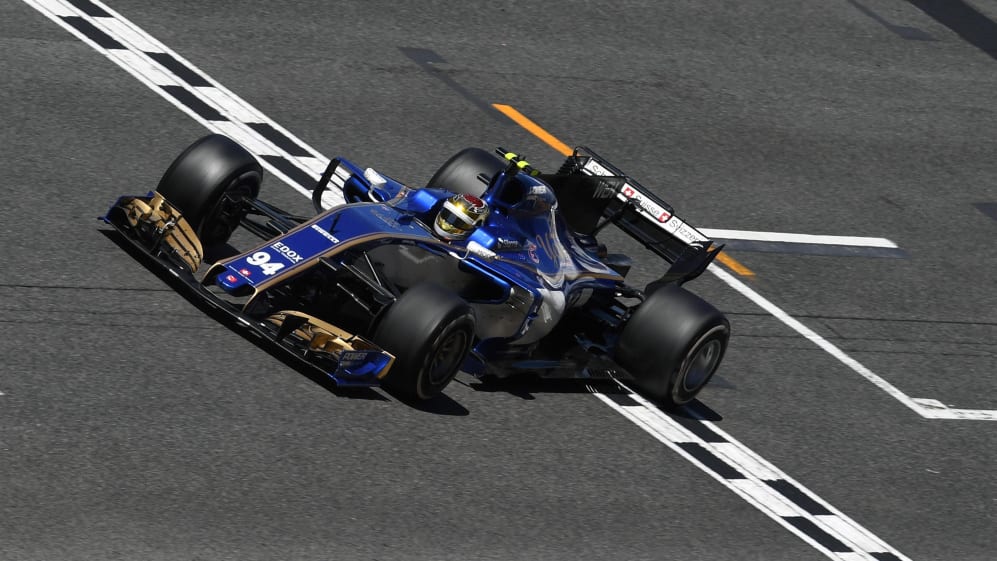 Alonso's qualifying masterclass
There are few sights as impressive in F1 as Fernando Alonso in full flow. McLaren had no right to be seventh on the grid in Barcelona - but under the cheers of his home crowd, the Spaniard once again flogged every inch of performance from his machinery.
You can watch the master at work here.
The 2017 title race
After five races, just six points split Sebastian Vettel and Lewis Hamilton at the top of the standings. They have two victories apiece - with Vettel's edge down to the fact he is yet to finish outside the top two.
This was a race when the balance could have been altered: when either Mercedes or Ferrari made a breakthrough with new upgrades and surged ahead. Instead they once again matched each other blow for blow - as did Hamilton and Vettel, who staged an epic fight in the closing stages.
"It's a real privilege to race against such an awesome driver," Hamilton enthused afterwards, before the pair broke into joking about their near-collision in Turn 1.
Both men have been in title fights before of course, but the genuine respect between the pair, and their mutual enjoyment for the battle, hints at a fantastic season in prospect.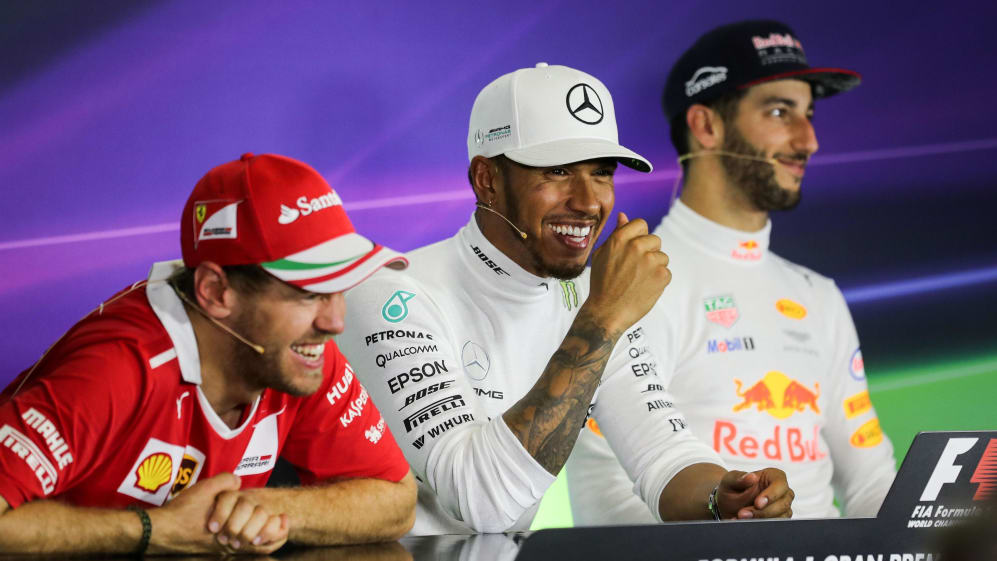 The Losers
Red Bull and the updated RB13
Much had been made of Red Bull's updates ahead of Barcelona. This was, many said, their chance to reinsert themselves in the fight at the front. Perhaps they wouldn't be able to beat the Silver Arrows and Scuderia, but they would hope to shadow them closely - to demonstrate significant improvement.
That played out to an extent in qualifying, with Red Bull full of hope after getting within six-tenths of pole. But the RB13's shortcomings relative to the opposition were brutally exposed in the race.
Yes Daniel Ricciardo picked up a podium, but that owed as much to others' misfortune - Max Verstappen, Kimi Raikkonen and Valtteri Bottas all retired - as it did to outright speed. The Australian came home nearly 76 seconds down the road from Hamilton. There was no disguising that, nor how much extra work still needs to be invested before the once-dominant team can start to challenge seriously.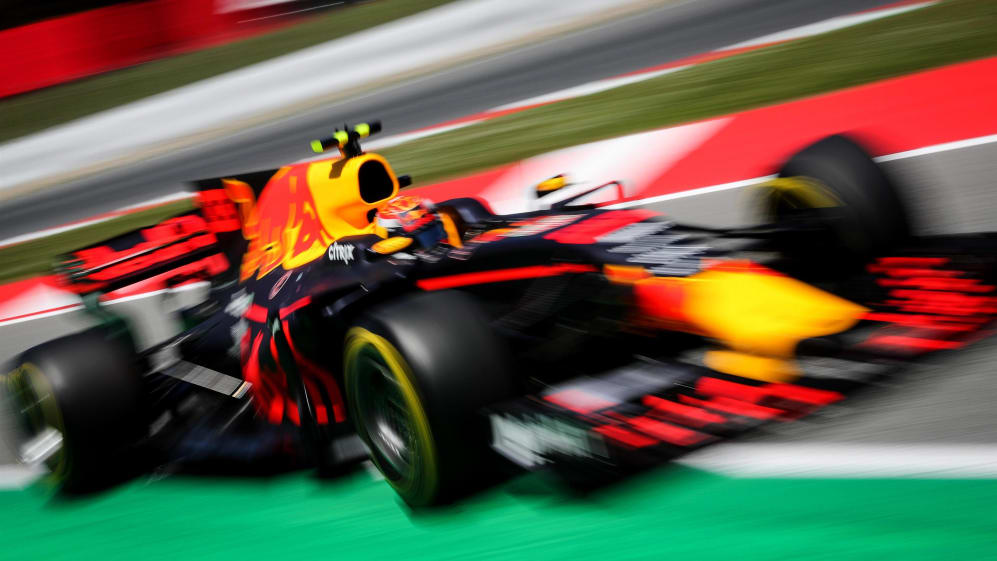 Valtteri Bottas
If one race can be a lifetime in F1, Bottas experienced the full effect of that swing in Barcelona. Having won in Russia to move himself into title consideration, it all went wrong for the Finn in Spain.
It started on the run down to Turn 1. Bottas actually got a better start than Hamilton, and was pushed right up behind Vettel's Ferrari and looking for second place when the inevitable bunching in the corner obliged him to back out a little. As he pulled in behind Vettel and Hamilton, he had Raikkonen on his left and had to move up the inside kerb to give the Ferrari some room. But as the Mercedes came off the kerb, it wobbled and swiped the red car. That in turn was shoved into Verstappen's Red Bull. Exit stage left, two contenders.
Bottas escaped with damage - but his race still unravelled. First he lost pace on a longer than expected strategy: to cover Vettel's early stop as Mercedes' strategists sought to give Hamilton a better final-stint option, Bottas was the man who had to surrender his own aspirations and try to contain the Ferrari.
As things worked out he should still easily have made the podium, but the need to run the same power unit he had used in 2017's first four races eventually worked against him, as it blew up after 39 laps.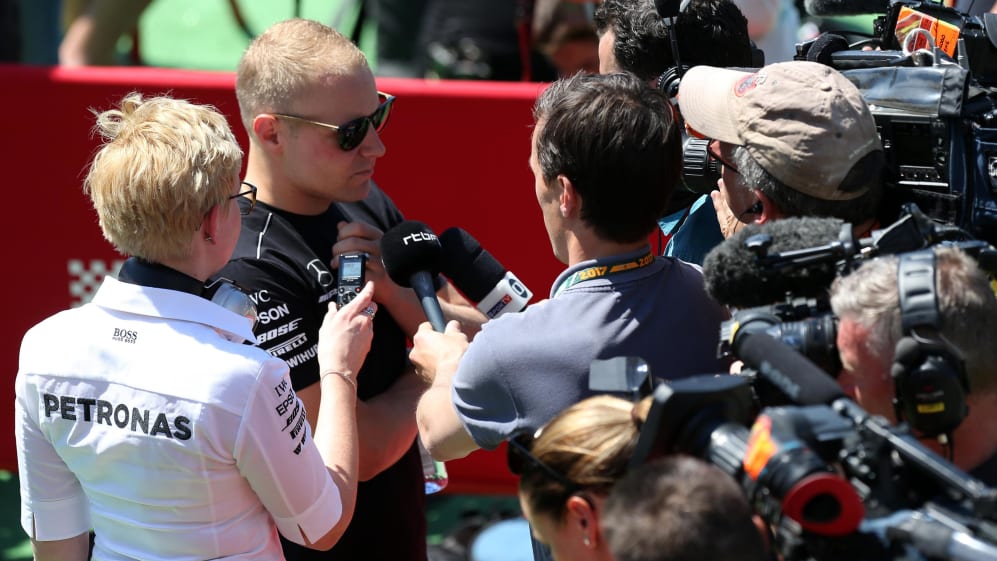 Ferrari and Lady Luck
The Scuderia lost one car almost straight away, but their other - in the hands of Vettel - had jumped into the lead at the start and was holding Hamilton at bay.
But if the balance was 50/50 early on, it swung in Mercedes' favour through two incidents - one of Mercedes' making, and one they reacted to perfectly. By having Bottas hold Vettel up, and then pitting Hamilton right at the end of the VSC period, Mercedes gained around 12s - a potentially crucial margin.
This wasn't flawed thinking from Ferrari - sometimes being the lead car isn't an advantage with strategy, particularly given the effect of the undercut. With only slightly better fortune, Ferrari might have been the winner in Spain - but on Sunday at least, fate was smiling in another direction.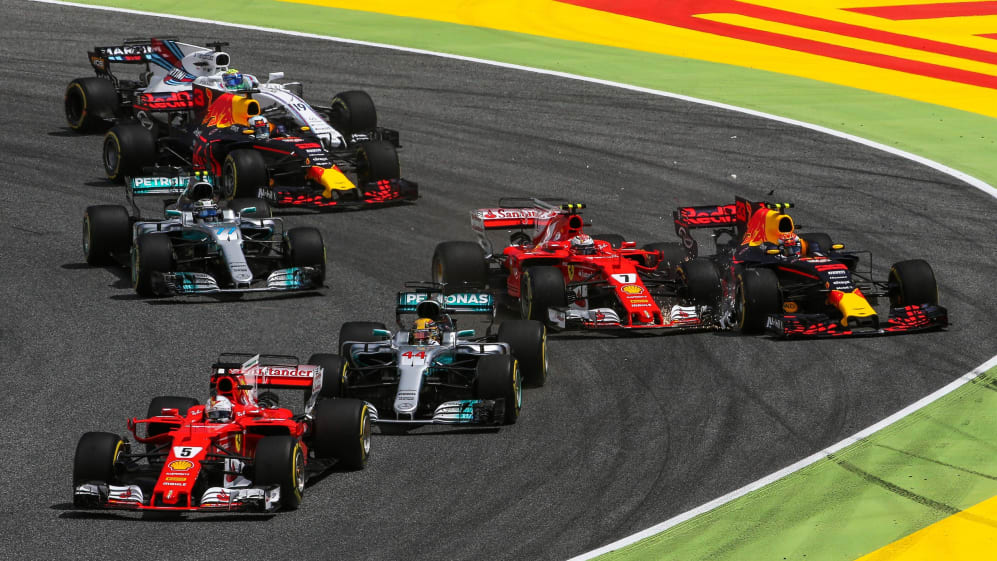 McLaren's 2017 malaise
There was widespread astonishment when Fernando Alonso put his McLaren seventh on the grid, and huge anticipation in the Honda-powered camp just prior to the start. A decent run before retirement or, better still, some points from a reasonable finish, would have done so much for morale.
Understandly the Spaniard threw caution to the wind at the start - but this time it didn't work out, as he was shuffled onto the gravel by Williams' Felipe Massa. Thereafter his race was another bust, as a combination of traffic and the VSC strived to frustrate.
He did at least finish, for the first time this year, but P12 was not what anyone had in mind.
Throw in Stoffel Vandoorne getting penalised to the back of the grid, later driving into Massa in Turn 1 and gaining a further penalty for Monaco – of all places – and it was just another tough afternoon for the stricken Woking squad. And it was made worse when Sauber's eighth place left McLaren as the only team yet to score points in 2017.