Feature
Winners and Losers - USA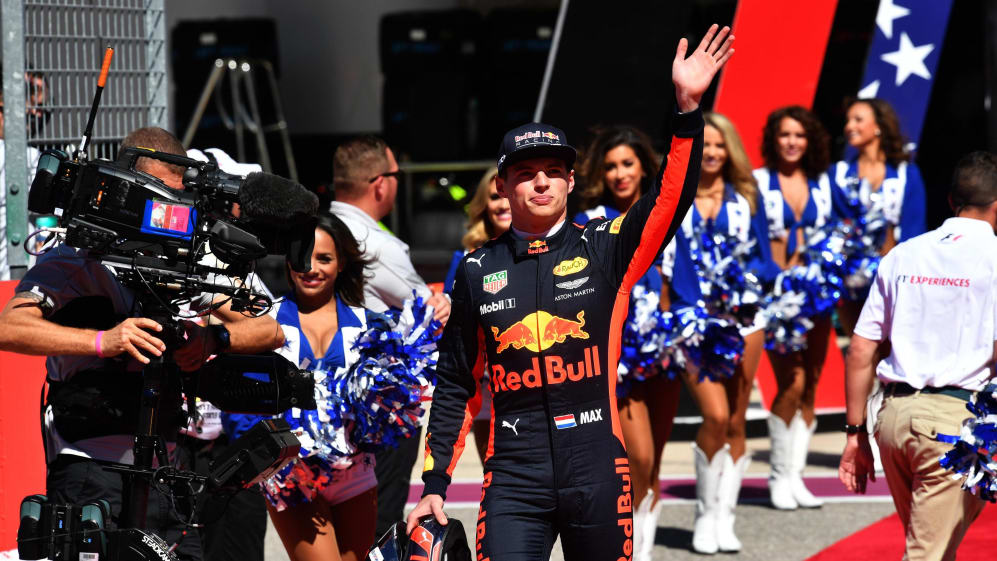 Emotions ran high in Austin, as Max Verstappen was told he had lost his third place just moments before he was due to step onto the podium. But who else had that sinking feeling after Sunday's race? And Hamilton aside, who also left the Lone Star state on a high?
The Winners
Hamilton has his cake – and eats it
He started from the front row for a record 117th time. He scored his fourth consecutive US Grand Prix victory, and his fifth at the Circuit of The Americas, his ninth of the season, and his 62nd overall.
And to do it, he got the race against Sebastian Vettel that he has been craving, and he beat his rival by having to overtake him after losing out at the start. Later still, he raced Verstappen for the lead and overtook him, too.
He got to josh around with Usain Bolt on track in the morning, and then on the podium – who will forget their double 'Lightning Bolt' there, which will become the symbol of this race?
Lewis Hamilton goes to Mexico with one hand on the drivers' world championship trophy, and could scarcely have had a better weekend.
Toto Wolff said he's never seen the Briton operating on such a level before - and it's easy to see why. Ferrari's race pace is far from poor, but right now no one can touch him.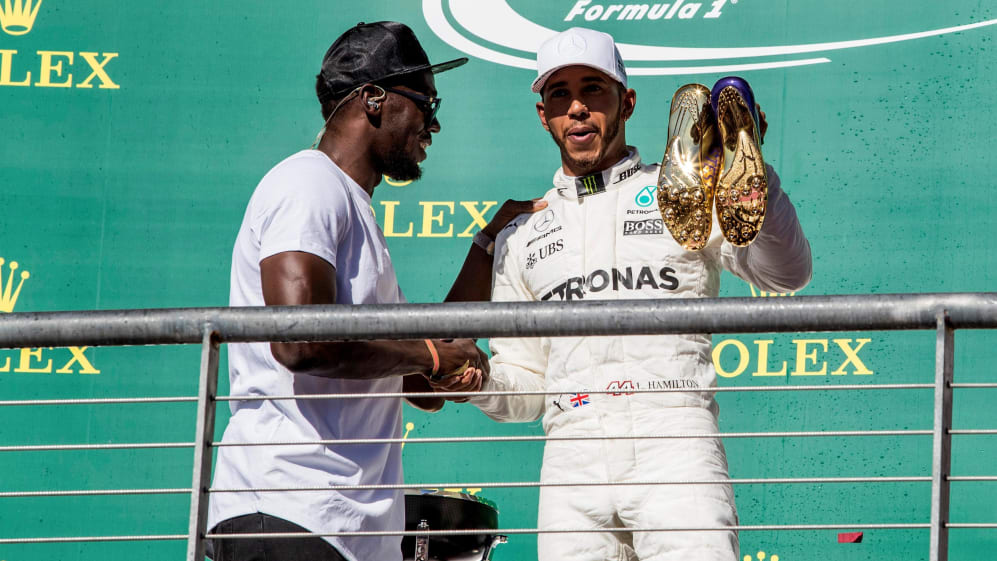 Mighty Mercedes make it four
Mercedes' fourth consecutive world championship for constructors was an outstanding result.
"It is an awesome achievement - and it has been a tough year," managing director of Mercedes-AMG High Performance Powertrains Andy Cowell said.
"Ferrari have been formidable opponents and that has been energizing for all of us. Everybody has raised their game, pushed really hard and been driven to make sure that we secure another championship. The effort that goes in at the factories - day in any day out, seven days a week - is very humbling to see, and that's what puts this total car together and delivers these results."
While the focus of fans and media is, quite naturally, on the battle between the gladiators of the sport, the fight between the teams for the constructors' title is one of countless hours of creativity, inspiration and diligence invested by hundreds of people behind the scenes who become the embodiment of a team's desire and determination to succeed.
"Fans know this is a complicated sport," acknowledged technical director James Allison. "But only the people in the teams really understand how many people have to do their job exceptionally well to make a result like this possible. And you don't just have to do your job right once, it has to be right every two weeks for the lion's share of an entire year.
"This year's regulation change was designed to make it incredibly difficult to win again, so to do something that no team in the sport's history has ever managed - to stay in the mix, and to come out on top, after a major rules change - is just the most enormous credit to everybody involved in the team from top to bottom."
Team boss Toto Wolff summarised Mercedes' competitive spirit thus: "We have a motto in our team: Difficult days are the days that our competitors will regret. The painful experiences just make you so much stronger. If you keep calm, analyse what happened, and try to improve, it's just adding to your knowledge and adding to your strength. We've seen that happening all through the years, particularly this year we've had those painful experiences, and they are part of the development of the team."
Winners indeed.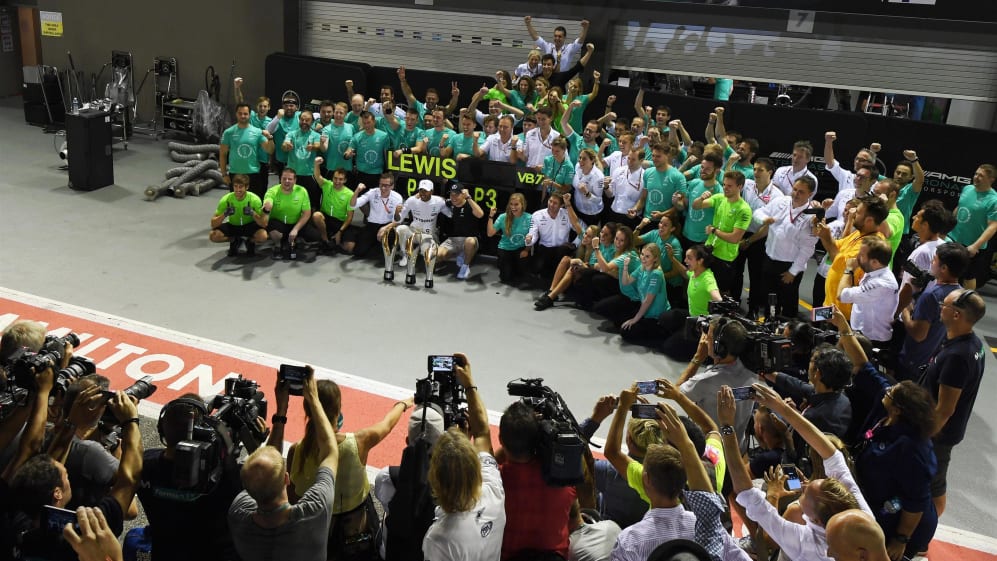 The fans
They say everything's bigger in Texas, and in Austin the Micahel Buffer-infused pre-race ceremony was exemplification of this. The means by which the drivers were introduced to the spectators was spectacular and, of course, very American, but it also sent a message: Hey, we care about you guys sitting out there and we want you to feel more included.
Most of the drivers thought it was fun; it had to have been an ego boost, too. And the fans loved it. And using Usain Bolt not just to flag away the grid formation lap, but for the podium ceremonies, was inspired. As was having former US President Bill Clinton handing out the trophies.
Add all this to the spectacle of some great racing and some genuine overtaking on a track where mercifully that is possible, and you have a day on which, arguably the Verstappen situation apart, the fans were all winners.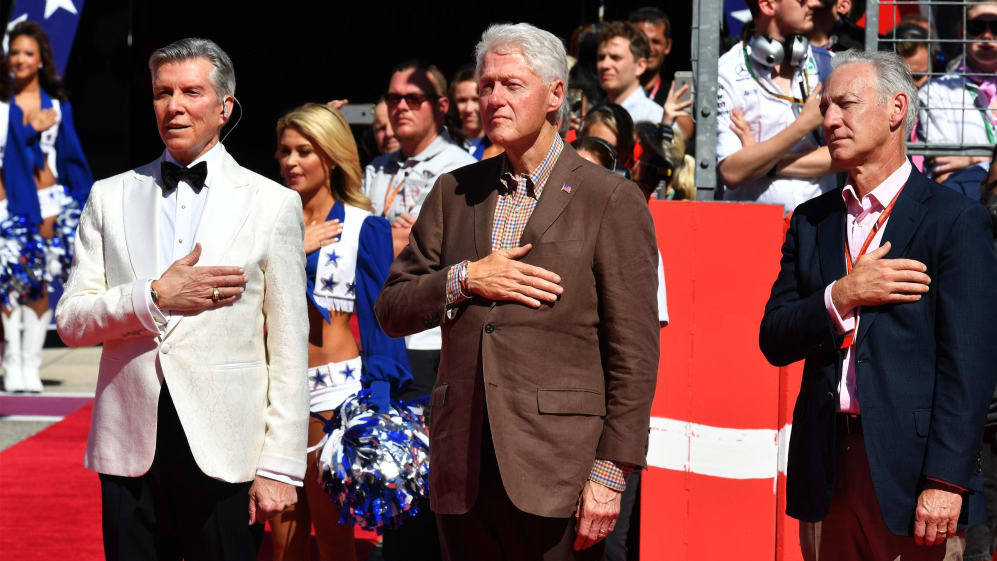 Sainz settles in quickly
In a weekend where his new team mate was dogged by bad luck, Carlos Sainz maintained a cool – and very quick – demeanour throughout his first Grand Prix with Renault, rapidly acclimatising to his new steed and putting the R.S.17 seventh on the grid. He then provided fans with some thrilling wheel-to-wheel action as he juked it out with the Force Indias to come home in the same position, earning Renault six valuable points in the process – enough to lift them back above Haas in the constructors' standings.
In doing so he also became the first driver to score points on his debut for Renault since Giancarlo Fisichella in 2005.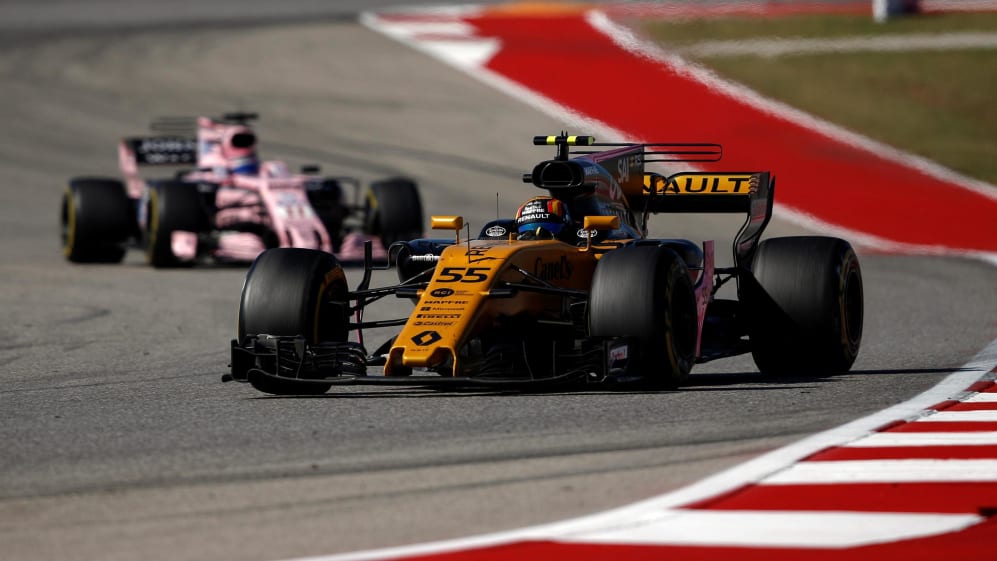 The Losers
Vettel on the verge of defeat
When he took the lead at the start, Sebastian Vettel must have thought his immediate dream had come true.
After all his and Ferrari's recent tribulations, he had finally had a relatively calm weekend and seemed set now to demonstrate what he and the team have been saying as if it was a mantra: "we have the best car."
But long before Hamilton took him by surprise and passed him on the sixth lap, he knew that this day the Mercedes was better.
Mathematically the title race is still not yet over. But in his heart, Vettel must know that it now very nearly is.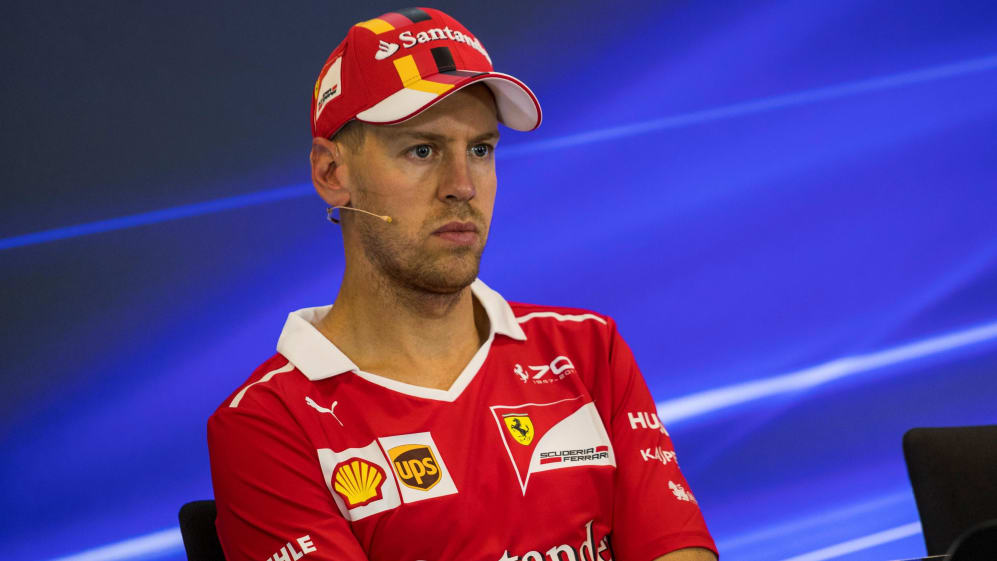 Verstappen takes it beyond the max
What a brilliant race Verstappen drove. Right from the start he was the man most on the move, because he arguably had the most to do.
He sliced confidently up the field from P16, avoiding trouble, and getting the job done smoothly and neatly. So much so that it made you wonder what sort of race we would have seen had he not been penalised for his engine change.
With the sniff of a podium in his head, he went for it in the closing stages, having climbed to fourth, and hunted down Raikkonen. And to the delight of the crowd, he grabbed it with corners to spare – only to have it taken away by a five-second penalty for putting all four wheels inside the white line in doing so.
Rules are rules. But for many – Ferrari and Kimi Raikkonen aside – this was a tough one to swallow.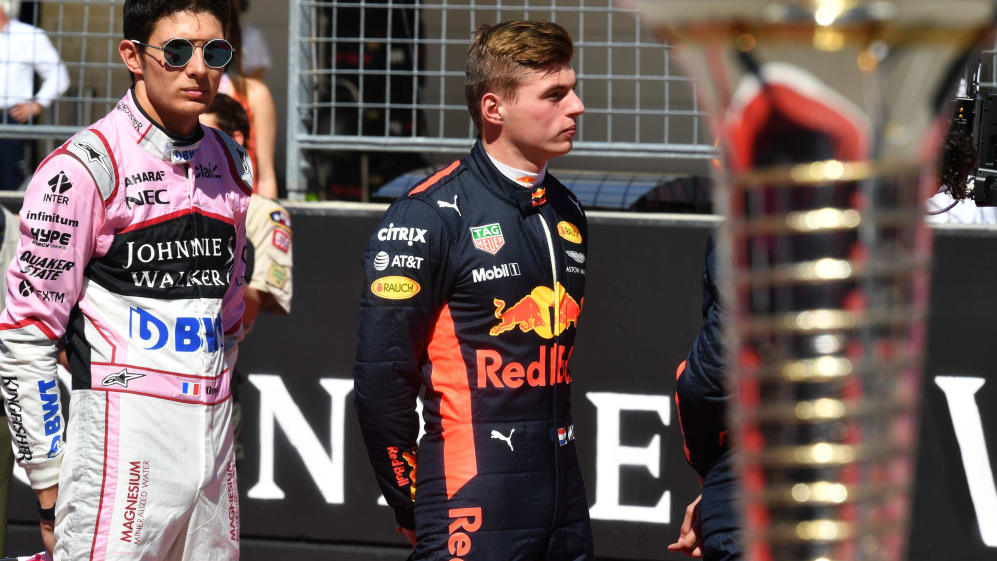 Kimi keeps order
The Finn drove a strong race for Ferrari, and did such a decent job of juggling consideration of tyre wear and fuel consumption that he was headed for a more than respectable second place.
That ought to qualify him as a winner in the right circumstances, but he was not only caught and passed by Verstappen on the final tour, but had earlier been required to give up his place to Vettel.
Which you can argue makes him Ferrari's second loser.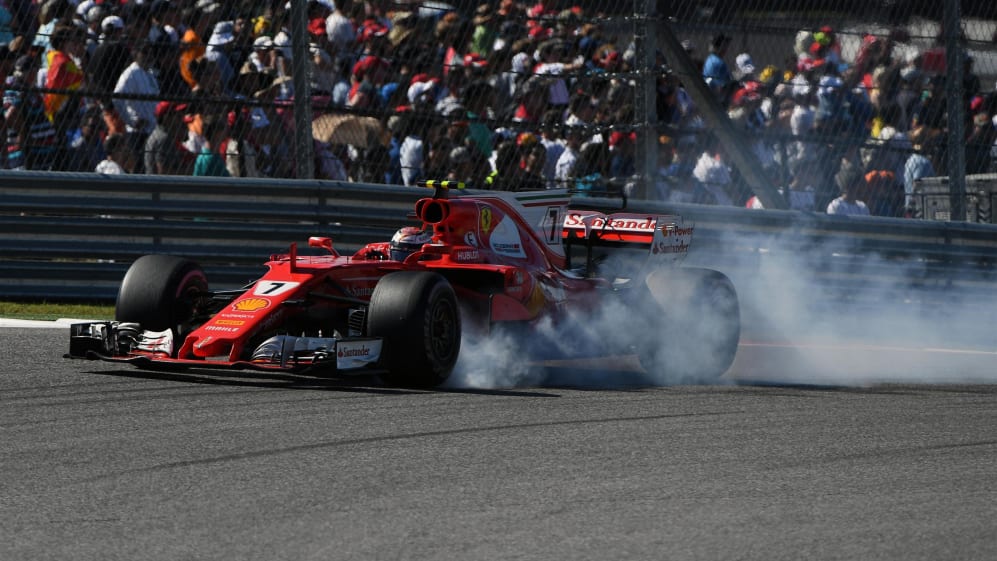 Bottas left bruised
The grid's other Finn had a punishing race. Not only did his team mate dominate it, but he also kept his tyres alive whilst doing so.
Bottas, meanwhile, struggled immediately to contain Ricciardo and only just managed it, then fell prey not only to Raikkonen and Vettel, but also to Verstappen.
On a day when Mercedes clinched the constructors' championship as well as the victory, a press release described him as saying he'd need a moment to get over a tough race. But he'll need a lot more than that, as he processes his situation and what he needs to do to go from "strength to strength" which his generous team mate suggested he could while singing his praises afterwards.