Wolff details how Mercedes are approaching W14 concept shift after going down 'dead-end street'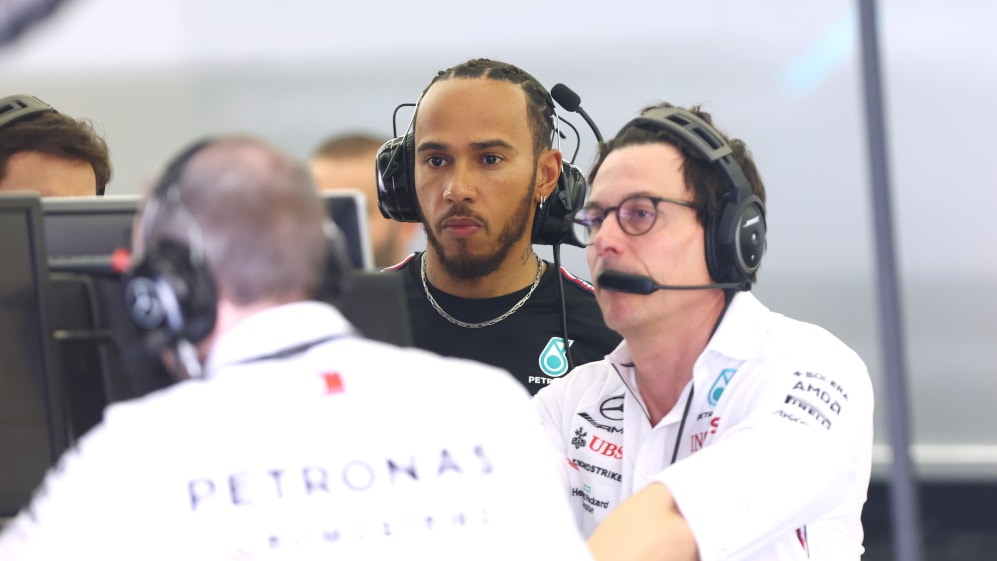 Toto Wolff has provided another update on Mercedes's development plans for their 2023 challenger, with the team embarking on a concept change after a tough start to the new F1 season.
Mercedes kept faith in a unique 'zero sidepod' design over the winter but the W14 has proven to be significantly off the pace set by Red Bull, while Fernando Alonso's Aston Martin also out-raced them in Bahrain and Saudi Arabia.
READ MORE: Perez fends off Verstappen to win action-packed Saudi Arabian GP as Alonso takes 100th podium
Speaking to Sky Sports F1 after the second round of the season, where George Russell and Lewis Hamilton finished around half a minute away from victory, Wolff opened up on where the team will go from here.
"If you look at the Red Bulls, they are just so quick. [But] I think we understand the car more [and] I'm looking optimistically [to] the future. We just need to put it in a different window," the Mercedes team boss commented.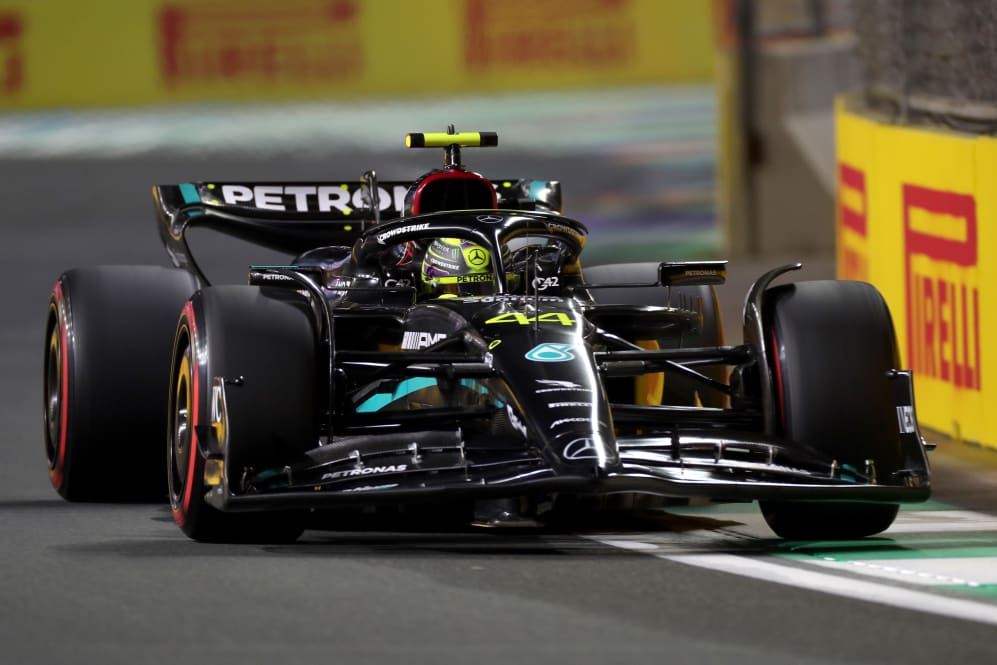 "We're changing the bodywork of the car, how the floor works, all of these things – mechanically we're looking at certain areas. The team in Brackley is just flat-out."
Offering more background on the development shift, Wolff said: "We headed into one direction last year and we wanted to have it work. It worked and it got better and better. But now, coming out this year, we really realised it's a dead-end street.
READ MORE: Hamilton points out the 'biggest issue' he faced on the way to P5 in Saudi Arabia
"These are the facts and everybody knows that now, so we turned around and we are running fast out of that dead-end street. We can see them [at the front], they're just far away at the moment."
Wolff was then asked about Mercedes's updated car – whenever it arrives – resembling the pace-setting Red Bull and Aston Martin machines, to which he offered a humorous response.
"I don't know, you can call it [a] Red Bull or Aston Martin concept. But at the end, if it would look like a double-decker bus, we would do it if it was fast," he said.
"[They can] put a little sticker [on the car], Red Bull, if they want to have it. It's just about raw performance. We have no dogma on who invented it."
TECH TALK: How are Mercedes going to fix their car and return to winning ways?
As for how long the process could take, Wolff added: "I think we're making big elephant steps at the moment, going forward. It's going to be a long time until they are adequate to challenge Red Bull, but it's a super-fun journey to climb back."
Mercedes hold third in the constructors' standings heading to round three in Australia, level on 38 points with Aston Martin, while Red Bull sit 49 clear at the top of the table.