Wolff explains how Mercedes have changed their approach with the W14 after 'tough lesson' in 2022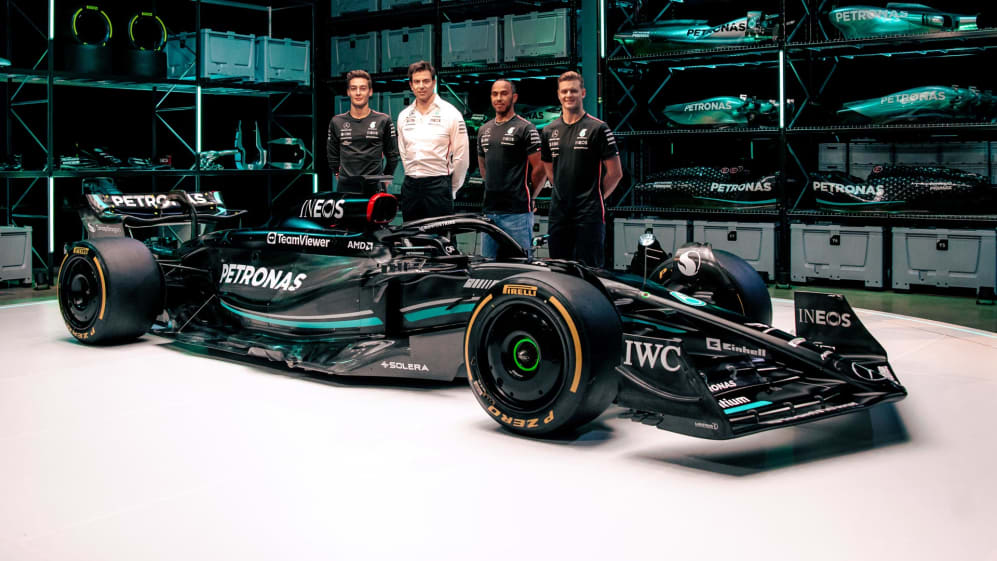 Mercedes team boss Toto Wolff has explained that the W14 shown to the world at the squad's launch on Wednesday will "for a large part" stay the same for pre-season testing and the start of the 2023 campaign.
A year ago, Mercedes made significant changes to their car between the opening Barcelona pre-season session and the subsequent pre-season test in Bahrain, with conventional sidepods replaced by a bold and unique 'zero sidepod' approach.
GALLERY: Take a closer look at the Mercedes W14 2023 F1 car and livery
However, after a host of early-season problems last year, Wolff made clear that Mercedes will go "the other way" this time around by making minimal changes to W14 while they bid to understand its characteristics and put a platform in place for the year ahead.
Following their 2023 launch, Wolff said: "Last year we learned a tough lesson. We knew that we were going to bring an upgrade package for test number two that was worth a second and a half.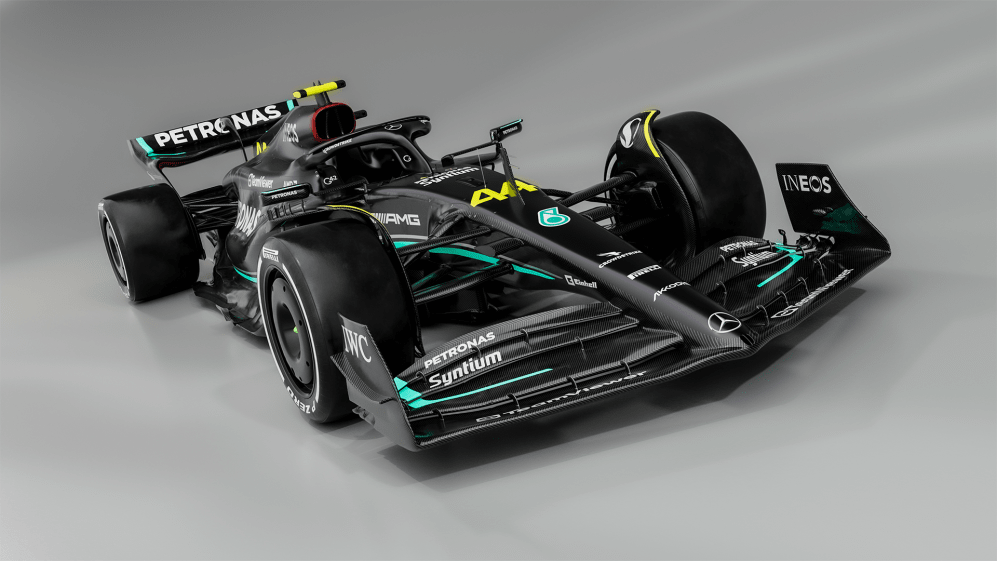 "In a way, you're then looking at the first test and thinking that's not really relevant, because that's not going to be the car. Then we put that on the track and it wasn't performing at all as we expected."
With next week's pre-season test in Bahrain looming, he continued: "This year we went the other way around, and what you've seen is for a large part the car that we're going to test and to race.
READ MORE: New Mercedes livery shows 'we mean business' says Hamilton, as he vows to get back to winning ways in 2023
"It's fundamentally important to understand the platform and how the car behaves, rather than keeping some bits in the background, that may add a tenth or two on pure aero performance."
With some rival teams moving towards the sidepod concept used by world champions Red Bull, Wolff offered more insight into Mercedes sticking with their unique design – but admitted that it could be tweaked as the season develops.
"The narrow sidepod design is not something that we believe was fundamentally the reason why we didn't perform," said Wolff, who is present at Silverstone to see the W14's shakedown on Wednesday.
"There are no 'holy cows' in our concept, it's not that we don't want to follow anybody's ideas. We kept staying with the narrow sidepod as it is, but you could well see some development from now on, that could be coming with the upgrades.
TECH ANALYSIS: Mercedes stick to their guns on unique sidepod design with new W14
"The sidepods will change… not very soon, but we're looking at solutions. But it's not a core, fundamental performance part, as we judge."
Mercedes head into the new season looking to return to title-winning ways, having claimed seven drivers' titles and eight constructors' titles since the start of the turbo-hybrid era in 2014, before being toppled by Max Verstappen and Red Bull.