Wolff: Hamilton pass on Vettel a move that can 'swing championships'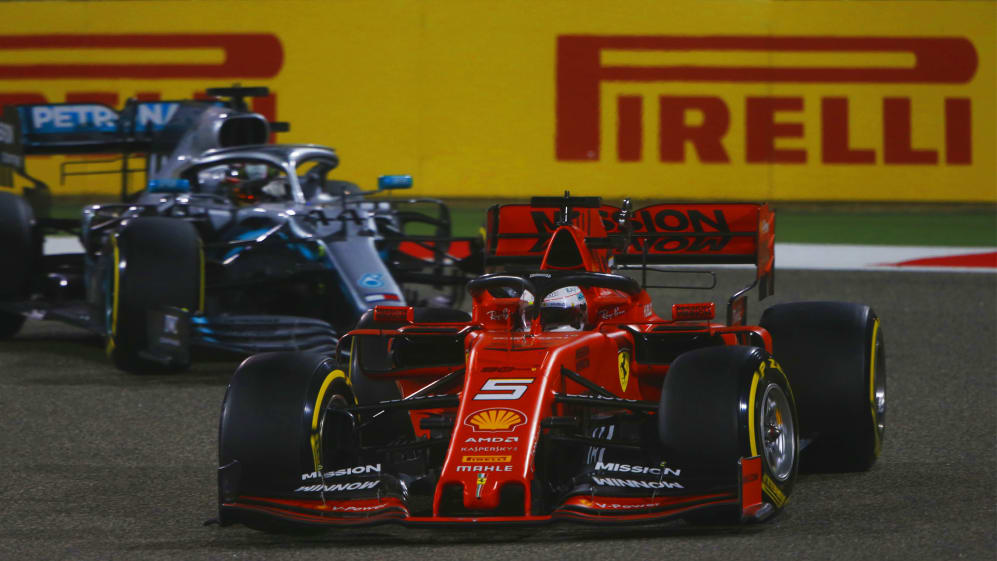 It was a breath-taking move, Lewis Hamilton late on the brakes around the outside of Formula 1 title rival Sebastian Vettel at Turn 4 during the Bahrain Grand Prix – despite looking short of pace versus Ferrari all weekend. And according to Mercedes chief Toto Wolff, it's instances like that that can swing title races...
At the time, the pass was for second place at Sakhir, but ultimately it proved so much more than that. Vettel spun on the exit of Turn 4 after losing the position, broke his front wing and limped to fifth while Hamilton went on to win, benefitting from Charles Leclerc's engine issue that dropped him from the lead to third.
Race-winner Hamilton backs unlucky Leclerc for 'lots of wins' in future
It was a shock win for the Silver Arrows, considering Ferrari's superior pace throughout the weekend in the Bahraini desert.
"Lewis fought a fight with a weapon that maybe wasn't on his opponent's level," said Wolff. "Staying within the DRS helped us to stay behind and helped us to stay close and that was the crucial battle.
"If he wouldn't have won that battle [with Vettel] it would have been Sebastian winning the race and these are the little differences that can change race results and can swing championships."
Hamilton is now just one point behind Mercedes team mate and championship leader Valtteri Bottas, and 21 points clear – almost a race win – of Vettel after just two races.
Mercedes, meanwhile, secured their first one-two in Bahrain since 2014, but their second on the bounce following Melbourne. That strong start means they are already 39 points clear of Ferrari in the constructors' championship.