Wolff satisfied with 'rigourous' Cost Cap process, as Shovlin calls Horner's 'draconian' penalty claim 'an exaggeration'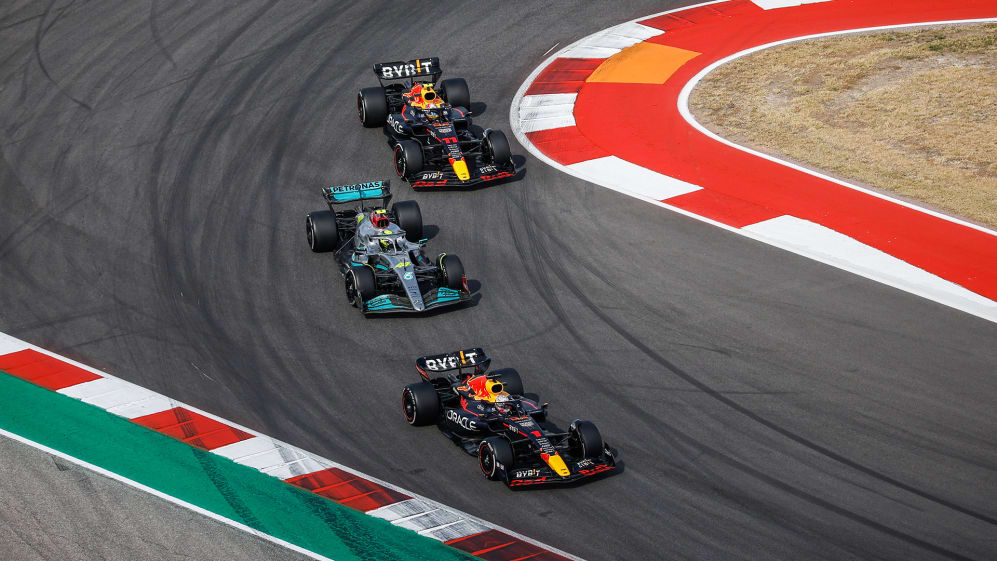 Mercedes Trackside Engineering Director Andrew Shovlin has said that the penalty issued to Red Bull for breaching the Financial Regulations is not "draconian", after Team Principal Christian Horner gave a press conference addressing the punishment on Friday.
On Friday, Horner sat in front of the media to discuss his team's penalties for breaching the Cost Cap. The team were given a fine of $7m and a further 10% reduction in allocated Restricted Wind Tunnel Testing and Restricted Computational Fluid Dynamics (CFD) limits.
Horner said: "It's a hit, it's a handicap, and we are going to have to work incredibly hard. It gives an advantage to our competitors, which is why they were pushing so hard for a draconian penalty."
READ MORE: Horner on why he feels Red Bull's Cost Cap breach penalties were 'draconian' – and why his team have accepted them
Shovlin was asked for his opinion on the penalty on Saturday morning in Mexico City, and said: "I mean, the scale of that penalty isn't much more than what you would lose if you're just one place higher up in the championship, so it's not as big as the penalty if you're positioned two places higher. So, I think, describing it as 'draconian' is an exaggeration.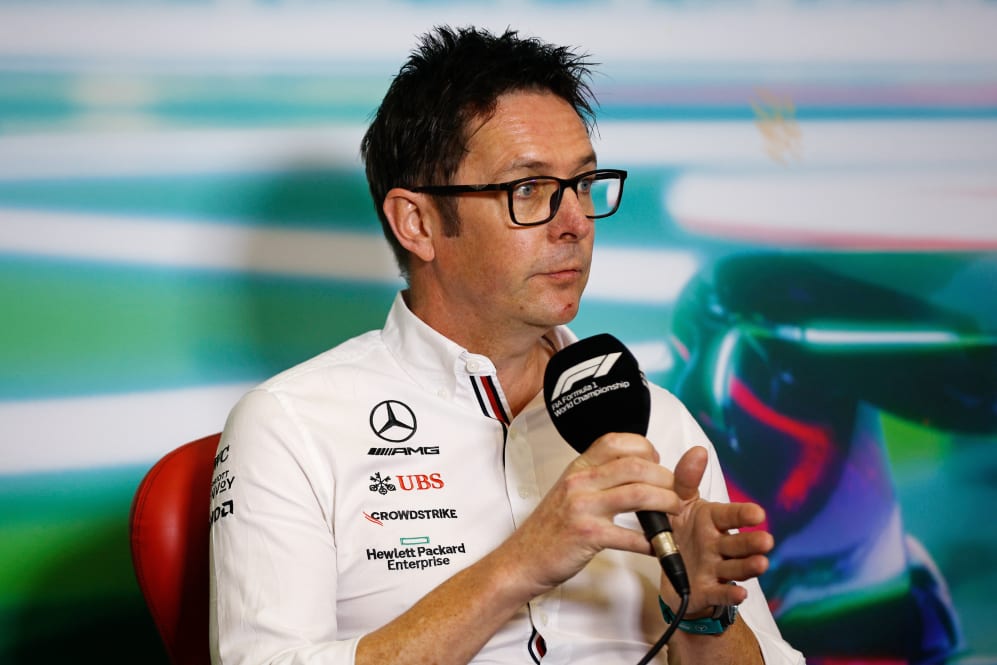 "Reducing the number of runs does limit your freedom when you're developing a concept, but we're in reasonably well-explored regulations now. But you definitely have to be more efficient. If it were half a second, which I'd heard mentioned, then a team at the back of the grid would have over three seconds' advantage to one at the front, and that simply isn't the case.
"It depends on how well you make decisions early in the year; I'd have thought a tenth [of a second], a bit more than a tenth, maybe two-tenths at the upper end, is maybe more realistically what that would cost you."
READ MORE: 5 things we learned from Friday practice at the Mexico City Grand Prix
On the wind tunnel penalty, Shovlin estimated that would cost "four or five runs" per week, and added: "Where it would be costly is if you'd chosen an incorrect concept and you need to backtrack: it's removing that freedom to explore different avenues."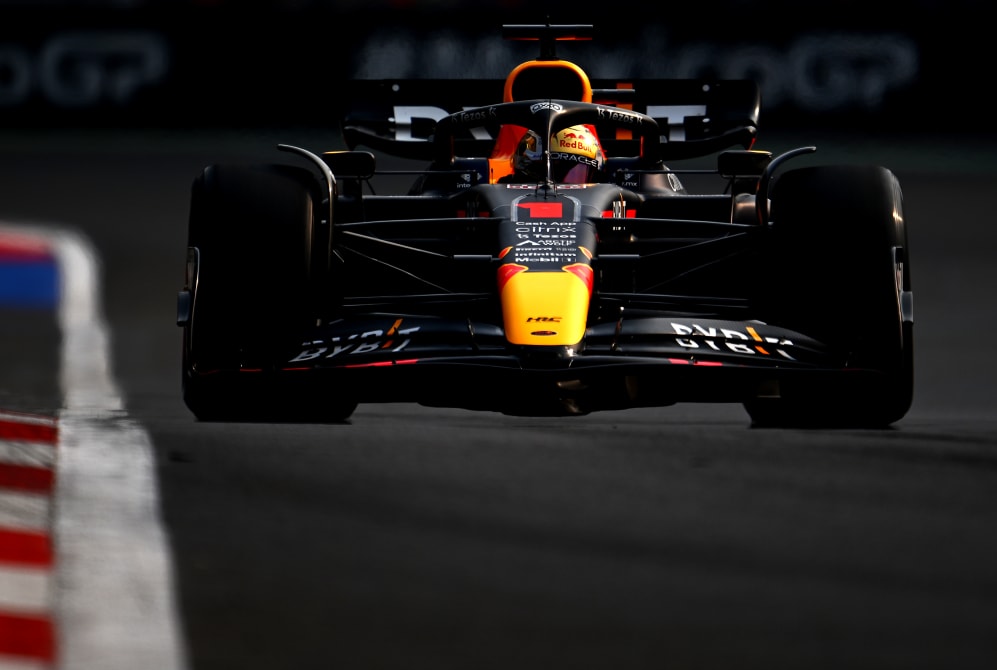 The Mercedes engineering chief added, however, that a breach of $400,000 – Red Bull having breached the Cap by $432,652 – could still make a difference to a team.
"From an engineer's point of view day in, day out, we're making decisions of what we don't do, that are of the orders of one, two, £3,000. That's a normal part of our jobs. And we're having to weigh up what we spend versus what performance it's going to give us and we simply don't have enough money; we've got to choose where it goes very carefully… The reality is money buys performance," he commented.
READ MORE: Home hero Perez expects 'tough' Mexico City qualifying battle after 'tricky, tricky day'
"In terms of the cost of an update kit, that [$432,652] could easily be a major update kit. The teams, certainly we're getting more efficient… I'm sure we're not alone in that and it is quite a constraint. So whether the overspend is completely mitigated by the penalty, to be honest it depends how efficiently they develop going forward."
Mercedes team boss Toto Wolff, speaking to Sky Sports F1 earlier in the weekend, praised the FIA for their Cost Cap review process and hopes the punishment handed out to Red Bull is "enough of a deterrent" to avoid further breaches going forward.
"I think what is the most important [thing] for me is that there is a robust governance. They didn't budge an eyelid; they just followed the process, how it went. Federico [Lodi, the FIA's head of financial regulations] and his team, I think were very good in assessing," said Wolff.
READ MORE: Russell hails 'one of our best Fridays' as Mercedes push for breakthrough victory in Mexico
"I know how rigorous they were with us, all throughout the year – that was a difficult process. When I'm seeing 13 positions that were wrong [with Red Bull's submission], with us it wasn't the case. It's just overall good to see that there is a penalty, whether we deem it too low or too high."