Wolff says Hamilton 'operating on never seen level' after 100th pole position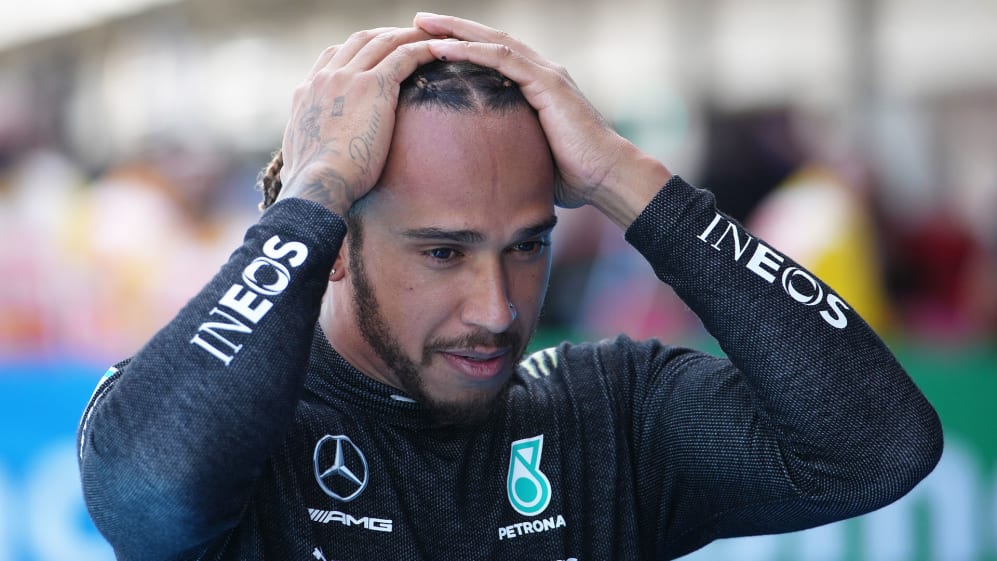 It wasn't really in any doubt – but Lewis Hamilton nonetheless confirmed his position as one of Formula 1's greatest ever qualifiers with his 100th pole position at the Spanish Grand Prix, with the achievement drawing fulsome praise from his team boss Toto Wolff, who called it proof that Hamilton was "clearly the outstanding driver" competing in Formula 1 currently.
Hamilton overcame having a Mercedes W12 that wasn't set-up entirely to his liking to claim his record-extending 100th pole position at the Circuit de Barcelona-Catalunya, pipping rival Max Verstappen by a margin of just 0.036s.
READ MORE: 100th pole 'feels like one of the first', says Hamilton as he explains how he overcame balance issues to edge Verstappen
And Wolff took a moment after qualifying to appreciate the "incredible" achievement of Hamilton having made it to 100 poles – with the Mercedes driver now set to go in search of his 98th victory (and sixth at the circuit) in Sunday's Spanish Grand Prix.
"He's clearly the outstanding driver," said Wolff. "A hundred pole positions and growing as a personality on and off track. Clearly there is something that he does much better than everybody else. He wouldn't be a seven-time world champion if that was not the case.
"He's just operating on this... never seen level," added Wolff. "And today again, probably the car wasn't perfect and he just edged the other ones out and the hundred poles is incredible."
READ MORE: Hamilton beats Verstappen to take 100th career pole in Spain
Wolff added that taking pole at Barcelona had been all the more impressive given what Hamilton had termed his "anxiety" with his car's set-up throughout Saturday, with Wolff saying of Hamilton: "He was very calm. He very quickly said, 'I think we went in the wrong direction', and you could see it on the lap times.
"They were tweaking around with the diff and whatever they could. He was limited with the tools that he had available and the engineers had available to really put the car in a happier place, but somehow what they did was good enough for pole."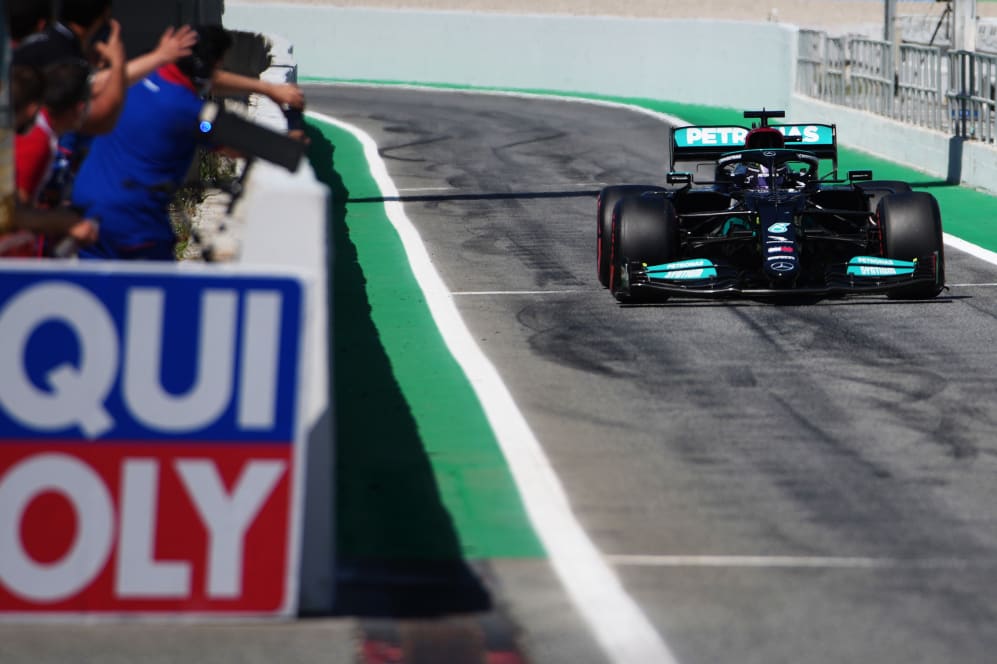 Meanwhile, with Hamilton having had to bat away comments throughout his career about his success simply being down to having superior machinery, Wolff said that any such comments were now "totally irrelevant" in the face of Hamilton's 100th pole position.
"There will always be people that will see it that way," said Wolff. "I think the stronger you get, the more jealousy and negativity you will encounter. It's totally irrelevant what somebody else says… and what we think in the team is that if we would listen to all the noise that's being said out there, we would be more distracted from our job.
READ MORE: Qualifying facts and stats – Hamilton takes his 100th pole to tie with another Schumacher record
"Andrew Shovlin [Mercedes' Trackside Engineering Director] was just saying that if you put all [Lewis'] pole laps together in a video, it would last two hours," Wolff added. "So that just shows what he has achieved."