Wolff says Russell has 'lots to learn' as he admits costly crash with Bottas will hurt Mercedes upgrade plans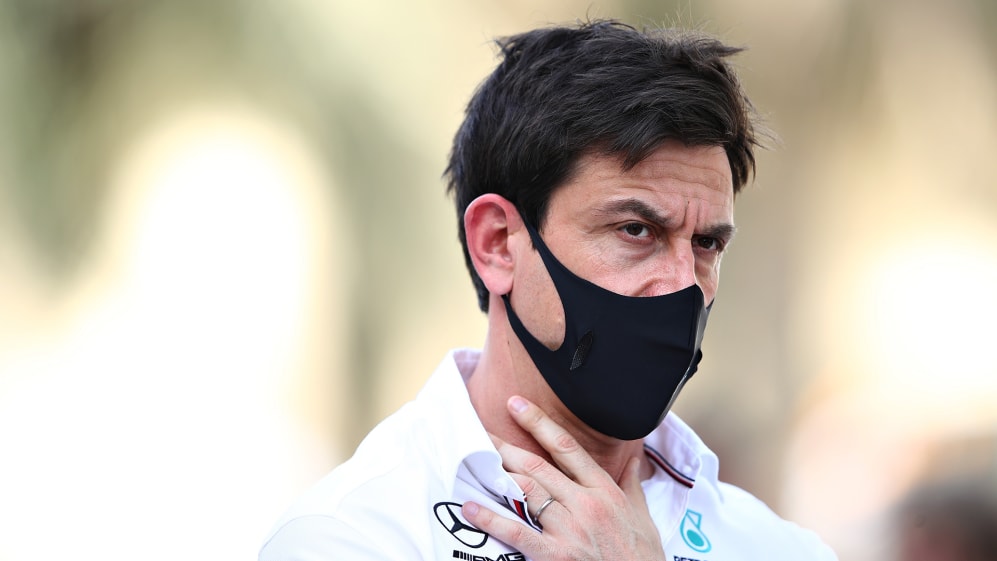 "Not my most happy moment" – that's how Toto Wolff understatedly summed up Lap 32 of the Emilia Romagna Grand Prix when he saw one of Mercedes' current drivers – Valtteri Bottas – collide heavily with the Silver Arrows' top prospect, Williams' George Russell.
The duo were incensed with each other following the big shunt, from which they both escaped unharmed, but while Wolff wasn't prepared to point the finger of blame squarely at either of them, he did have some strong words for Russell, who has been a Mercedes young driver since 2017.
READ MORE: Russell accuses Bottas of breaking 'gentleman's agreement' over crash, as Finn says Briton's move made no sense
"There is never a situation in life where one is 100% to blame and the other is zero," said Wolff, asked whether he thought Russell was to blame.
"The whole situation should have never happened. Valtteri had a bad first 30 laps, and shouldn't have been there. But George should have never launched into this manoeuvre, considering that the track was drying up.
"It meant taking risks, and the other car is a Mercedes in front of him. In any driver's development, for a young driver, you must never lose this global perspective.
"So yeah, lots to learn for him I guess."
Should Russell have handled the situation differently, given he was fighting a car from a team he hopes one day to drive for? According to Wolff, yes.
"You need to see that there is a Mercedes and it is wet, it bears a certain risk to overtake," Wolff said.
"And the odds are against him anyway when the track is drying up. Now I don't want him to try to prove anything to us, because one thing I can say since knowing Valtteri for five years, he's not trying to prove anything."
READ MORE: 'I refused to believe the race was done' – Hamilton revels in recovery drive to P2 after 'first mistake in a long time'
Wolff also hit out at Russell's claim that Bottas might have behaved differently towards another driver, hinting at potential tensions between two men who have vied for the seat alongside Lewis Hamilton in the past.
"That's bullshit," was Wolff's response when told of Russell's suggestion, then going on to explain how the crash could have big implications for the Silver Arrows in the long term.
"The whole situation is absolutely not amusing for us, to be honest. It's quite a big shunt. Our car is a write-off in a cost-cap environment, and that is certainly not what we needed. And it's probably going to limit upgrades that we're able to do.
"Simply the fact that we ended there by losing it in the wet, because there was no contact, losing it on the wet, and making both cars crash out is not what I expect to see."