Wolff 'very much hopes' Hamilton stays with Mercedes in 2022 – and wants deal done by summer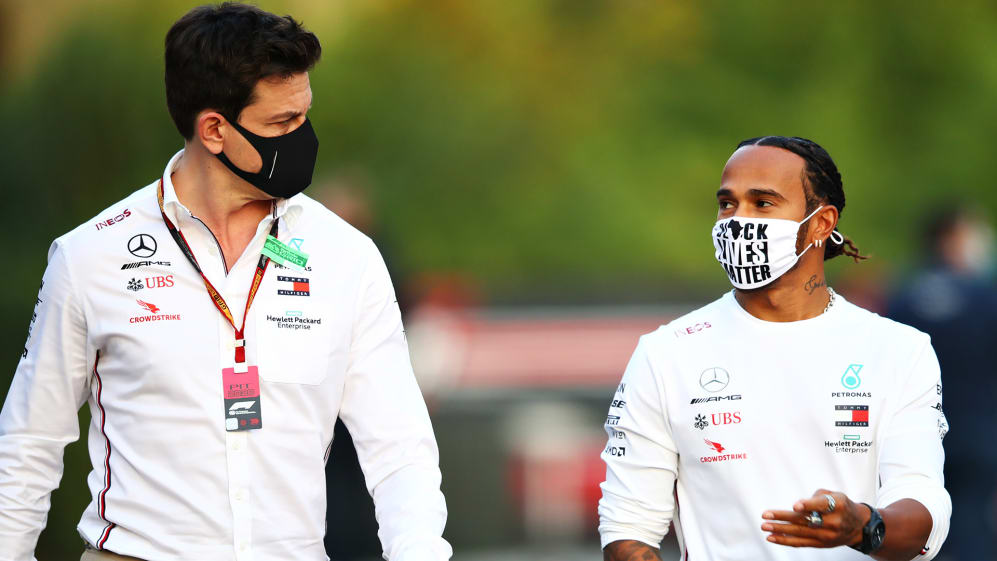 Mercedes Team Principal Toto Wolff says he wants seven-time champion Lewis Hamilton to extend his one-year contract with the Silver Arrows this summer, to avoid the same sort of delays that led to the Briton only renewing his deal in February 2021 – after his previous one had already expired.
Both Hamilton and the Silver Arrows are aiming for their eighth respective championships in F1 this season, and hit the ground running as the reigning champ won the curtain-raising Bahrain Grand Prix in March. And Wolff is clearly keen on retaining the 36-year-old past 2021.
READ MORE: What's a differential – and did a faulty one cost Verstappen victory in Bahrain?
Asked if he wanted Hamilton to stay on at Mercedes next season, Wolff replied: "I very much hope so; the journey that we have had together was very successful. He has been a Mercedes driver – a Mercedes kid since his go-karting years. He never raced a single weekend in Formula 1 without a Mercedes power unit, so it's the logical continuation of the story."
But the team boss said in Bahrain that he wanted to avoid another strung out contract discussion and thus side step the possibility of Hamilton eventually renewing his contract with the team only after the season finishes – or worse, choosing to leave Mercedes.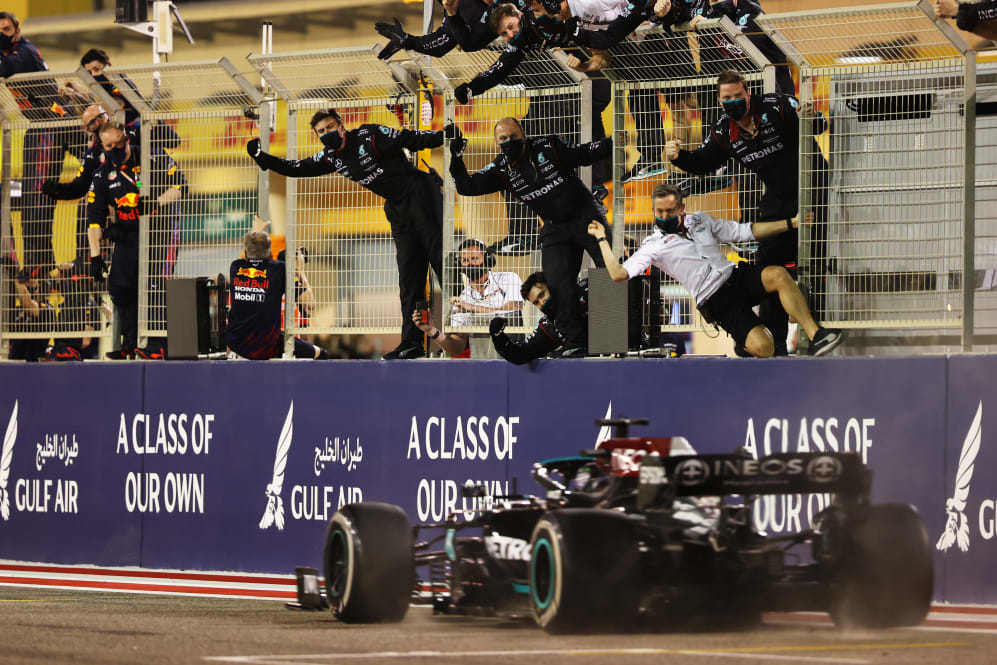 "Certainly," he continued. "We don't want to leave it until January to confirm the two drivers. Valtteri [Bottas] was pretty regular during the summer – this is when it should happen. Also, to give the driver peace of mind, or be able to concentrate on the job.
WATCH: The 2021 drivers share their earliest Formula 1 memories
"And obviously for next year there's lots of balls in the air and we will always try to do the best for the team long-term while also giving total loyalty to our current driver line-up.
"We are not doubting either Valtteri or Lewis but discussions obviously are going to happen – but not in January next year," added Wolff, who also has Williams driver and Mercedes junior George Russell – who subbed in for a Covid hit-Hamilton at last year's Sakhir Grand Prix – waiting in the wings and eager to claim a seat with F1's front-running team.
For now, Hamilton and his team mate Valtteri Bottas aim to extend Mercedes' advantage at the next race in Imola, though will be watching out for Red Bull, Max Verstappen, and their very quick RB16B car.