World champion Hamilton runs number 1 on his Mercedes in Abu Dhabi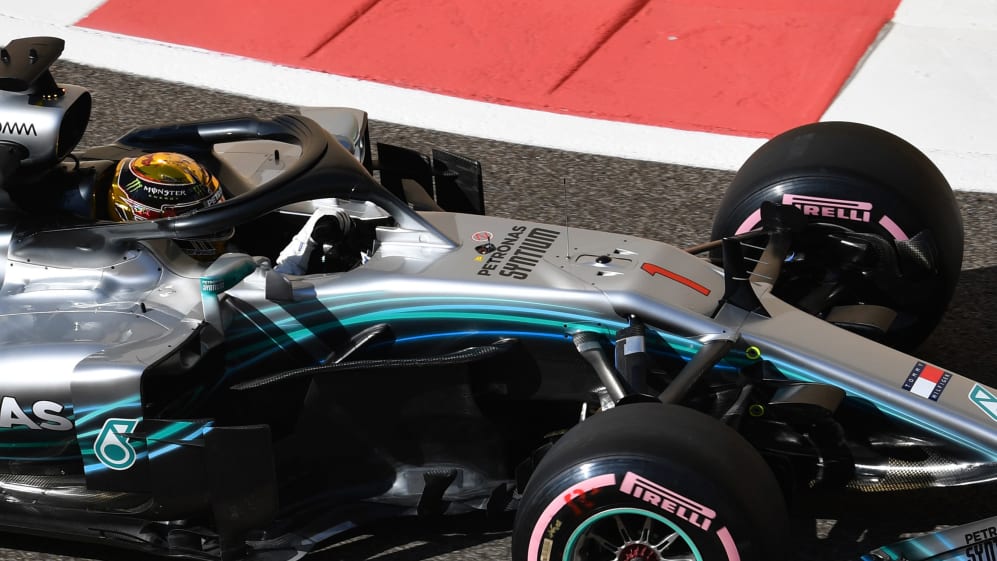 Like Cristiano Ronaldo and the number 7, Michael Jordan and the number 23, and Nigel Mansell and 'Red 5', Lewis Hamilton and the number 44 for be forever linked. But to celebrate his historic fifth world championship success, #LH44 will, at one Grand Prix weekend only, become #LH1...
Hamilton has had the option to run the number 1 on his car in 2015, 2017 and this year by virtue of being the reigning world champion, but always opted to stick with his iconic number 44 - the number he chose when drivers were given the chance to pick their own race numbers in 2014.
On Friday in Abu Dhabi, however, Mercedes revealed Hamilton had requested and been given permission to run the number 1 on the nose of his Silver Arrow at the season finale. His car is still officially entered under the number 44 and that figure still appears on the engine cover.
It the first time the number 1 has appeared on a car in Formula 1 since the 2014 Abu Dhabi Grand Prix, when Sebastian Vettel ran it on his Red Bull in his final Grand Prix as reigning world champion. Hamilton has only previously run with the number 1 once - in 2009, the year after his first world title success with McLaren.
This tweet has been removed from Twitter
Meanwhile, Mercedes say the engine problem Hamilton had in Brazil was caused by a failure in the variable inlet that subsequently led to unstable combustion.
After the race, Mercedes Team Principal Toto Wolff said the engine was on the point of failing, only for technicians to find a solution remotely to get him to the end of the race.
Mercedes have since added that engine settings were changed to contain the risk of failure and maximise performance during the race.
Ahead of Abu Dhabi, the team have made hardware changes outside the sealed perimeter, which avoids penalties, and have opted to run that engine – his third of the season – in Friday practice. They will then review the data after FP2 to ensure all is OK with the unit.