Strong winds could make for 'crazy' race - Ricciardo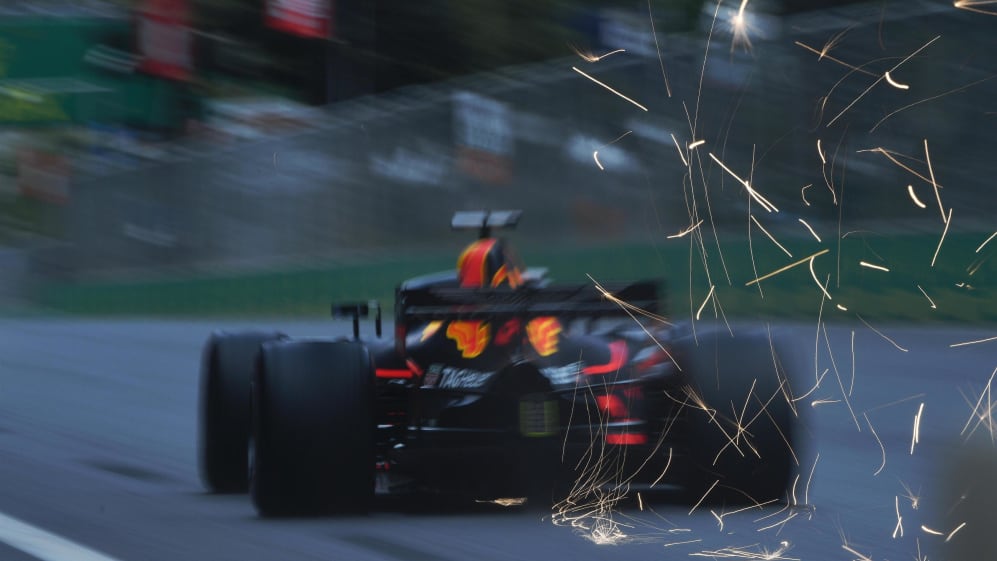 With strong and unpredictable gusts of wind set to pepper Azerbaijan on Sunday, the drivers should expect a different challenge to what they have encountered in past Baku races - according to last year's winner Daniel Ricciardo.
Saturday's sessions gave Ricciardo and his rivals a glimpse of what to expect, with gusts of up to 41 km/h giving them more to think about than in the last two races at the coastal venue, which were both held in June.
And the peak wind speed could rise to 56 km/h on race day, with Ricciardo - who will start fourth on the grid - admitting the tricky conditions could add to what looks set to be an action-packed Grand Prix.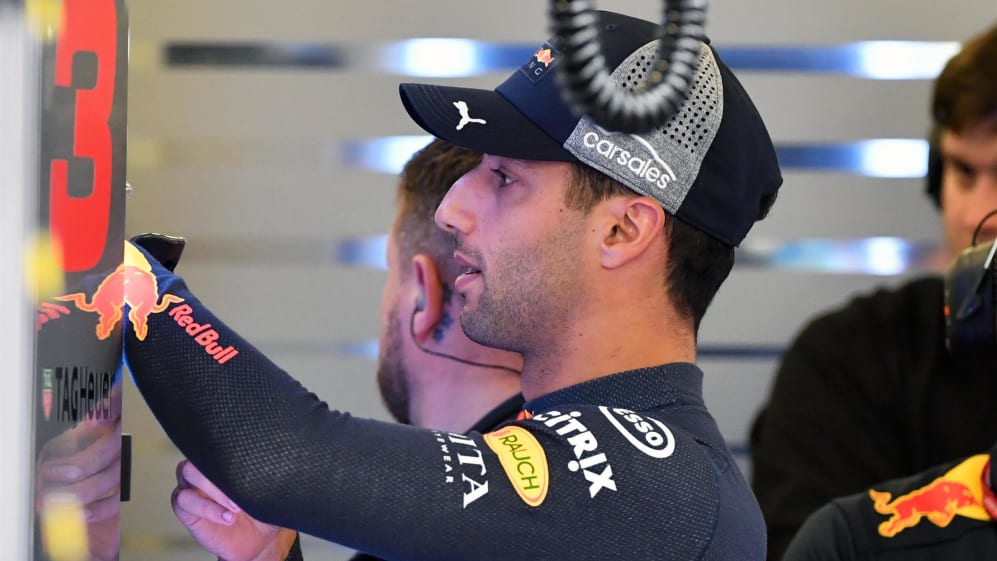 It makes it fun. It's bumpy and it's cool
"Nowadays we have so much downforce that you could let go of the wheel down a straight in non-windy conditions - but you don't want to let go of the wheel here because it'll get blown around a lot," said the Australian.
"You definitely feel it, the helmet is moving around. [But] it makes it fun. It's bumpy, it's cool.
"I'm going to eat lots tonight to make sure I don't blow away in the wind tomorrow as it looks like it's going to be pretty crazy out there!"
And when quizzed on whether the Red Bull handles gusty conditions better than title rivals Mercedes and Ferrari, he replied: "I don't know. I haven't driven their car, you know!
"To be honest whenever there is wind the car feels horrible. Yesterday there was pretty much no wind but today the car felt less nice to drive.
"So I think everyone definitely struggles. Do we struggle less than them? I don't know. We'll find out tomorrow."
So, can Red Bull mount a challenge for victory in Baku? "I think we have a good car, the real unknown for everyone still is the track conditions.
"It's blowing and it's going to be a lot colder. So just managing the tyres, and the graining, is going to be key and if we can manage that – I think we have got a good handling race car."
Ricciardo will be full of confidence going into Sunday's race – not only did he win last time out in China, last year in Baku he started 10th on the grid but mounted a superb comeback to seal a memorable Grand Prix victory.