FORMULA 1 GRAN PREMIO DE MÉXICO 2017
Mexico City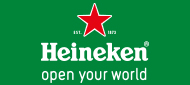 Autódromo Hermanos Rodríguez
Lap
Record
1:17.774 by Valtteri Bottas (2021)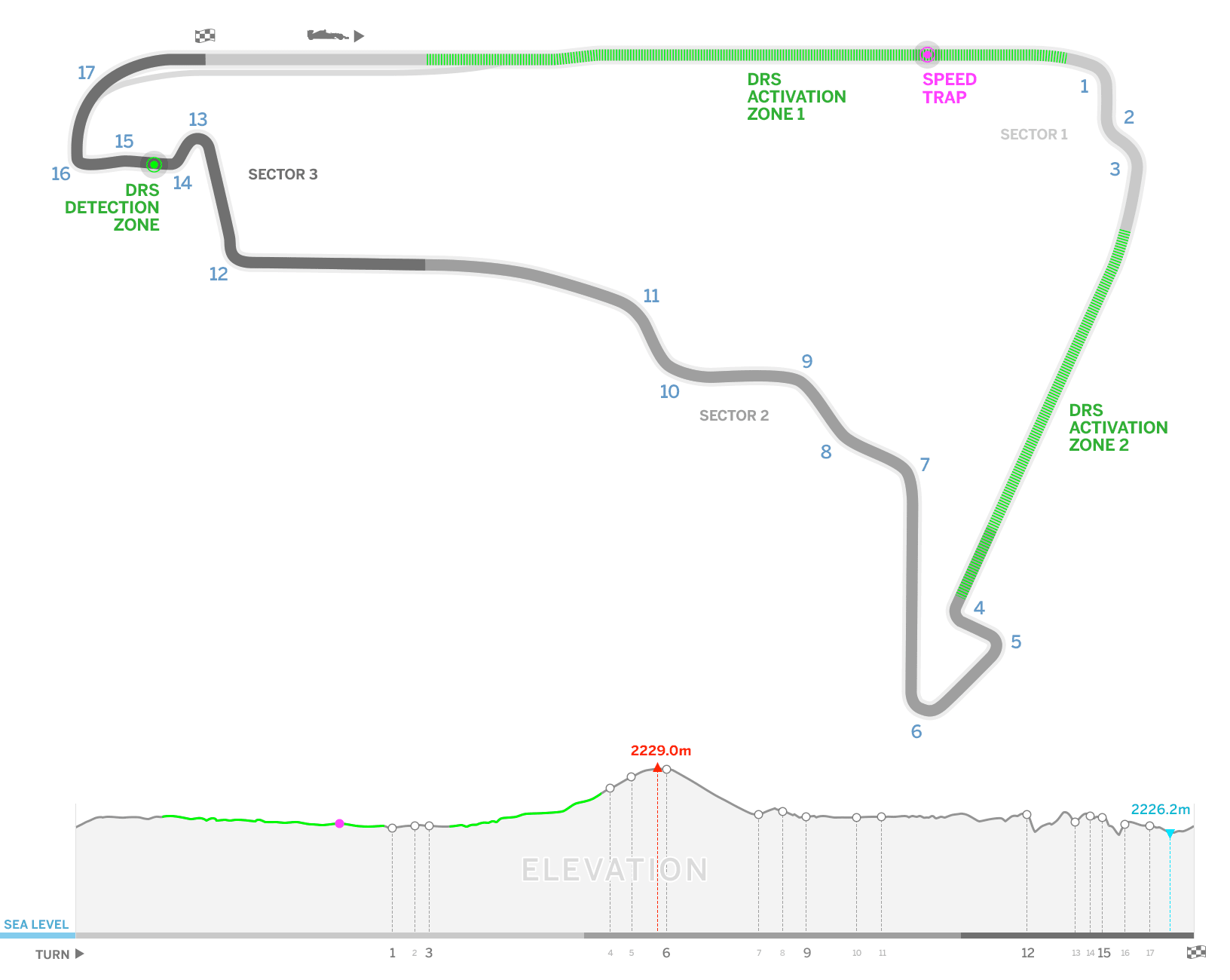 Fri 27 Oct – Sun 29 Oct 2017
Practice 1

TBC
TBC – TBC

Practice 2

TBC
TBC – TBC

Practice 3

TBC
TBC – TBC

Qualifying

TBC
TBC – TBC

Race

TBC
TBC – TBC
Practice 1

TBC
TBC – TBC

Practice 3

TBC
TBC – TBC

Race

TBC
TBC – TBC
Practice 2

TBC
TBC – TBC

Qualifying

TBC
TBC – TBC
Mexico
Mexico City
As the name suggests, the history of Mexico's Autodromo Hermanos Rodriguez is interwoven with that of brothers Ricardo and Pedro Rodriguez. It was the former's emergence in 1961, driving for Ferrari aged just 19, that provided the spark, prompting the decision to build a 5-kilometre circuit in the public Magdalena Mixhuca park in the east of Mexico City. And it was the latter's success later that decade which helped build an incredibly fervent home support for the event.
But the Rodriguez brothers' story was also one of tragedy. Plans for the newly-constructed circuit to host Formula One racing in 1962 were not realised, but a non-championship event went ahead and the teams duly gathered at the venue at the end of October. With Ferrari not in attendance, Ricardo Rodriguez entered in a Rob Walker-run Lotus 24. In qualifying, he crashed and was killed.
The Mexican fans were devastated, but they soon discovered a new hero in Ricardo's younger brother Pedro. Already established in international sportscar racing, Pedro made only his second F1 start in the inaugural world championship Mexican Grand Prix in 1963. He ran in the top 10 until suspension issues forced him to retire. Victory went to Lotus's Jim Clark, who led every lap and won by almost two minutes - a dominance that matched the manner in which he had already swept to that year's world championship crown.
There was much excitement the following year, as Mexico - now moved to be the season's final round - welcomed a three-way fight for the title that was eventually settled, after a race of constant tension and late drama, in favour of John Surtees. The Briton became the first, and to date only, man to clinch world championships on two and four wheels.
Mexico would become the traditional end-of-season event in the late '60s, but while Pedro scored a breakthrough F1 win in 1967, home success continued to elude him as Richie Ginther, Surtees, Clark, Graham Hill, Denny Hulme and Jacky Ickx triumphed through to 1970. The latter's triumph would also be the last race held in Mexico for more than a decade. Two years later, Pedro would lose his life in a sportscar race in Germany.
It was not until 1986 that Formula One racing would return to Mexico City. Led by Jose and Julian Abed, the venue was revamped and the circuit slightly revised, with a new profile at Turn 1 and a shortened hairpin section. It remained a great challenge, however, and not just because of the curling, banked final corner of Peraltada. The high altitude continued to place a unique demand on engines, while the rough surface was difficult to master - and became an increasing problem over the following years.
Gerhard Berger sprang a surprise in that '86 race by collecting his and Benetton's first Grand Prix win. A year later victory went to Nigel Mansell, although the race had to be stopped after the bumpy surface led to a massive crash for Derek Warwick. One year later Philippe Alliot suffered an even bigger accident in practice, although he was thankfully able to crawl unhurt from the wreckage. Alain Prost won the race, a feat he repeated in 1990, sandwiching Ayrton Senna's only triumph on the circuit. The Brazilian would fall victim to the unpredictable surface in '91, rolling after losing the rear of his McLaren over the Peraltada bumps in qualifying. Riccardo Patrese won for Williams, and one year later followed team mate Nigel Mansell home. 
That would be the final Grand Prix held on the circuit - which still hosted a number of national and international championships over the subsequent years - until a return to the Formula One calendar was sealed for 2015 after an injection of both private and government money. The facility was comprehensively upgraded, with the entire track resurfaced for the occasion and changes made to a number of corners including Peraltada. The event was a huge hit with drivers and fans alike, proving that Mexico still has a very strong appetite for all things F1.