2022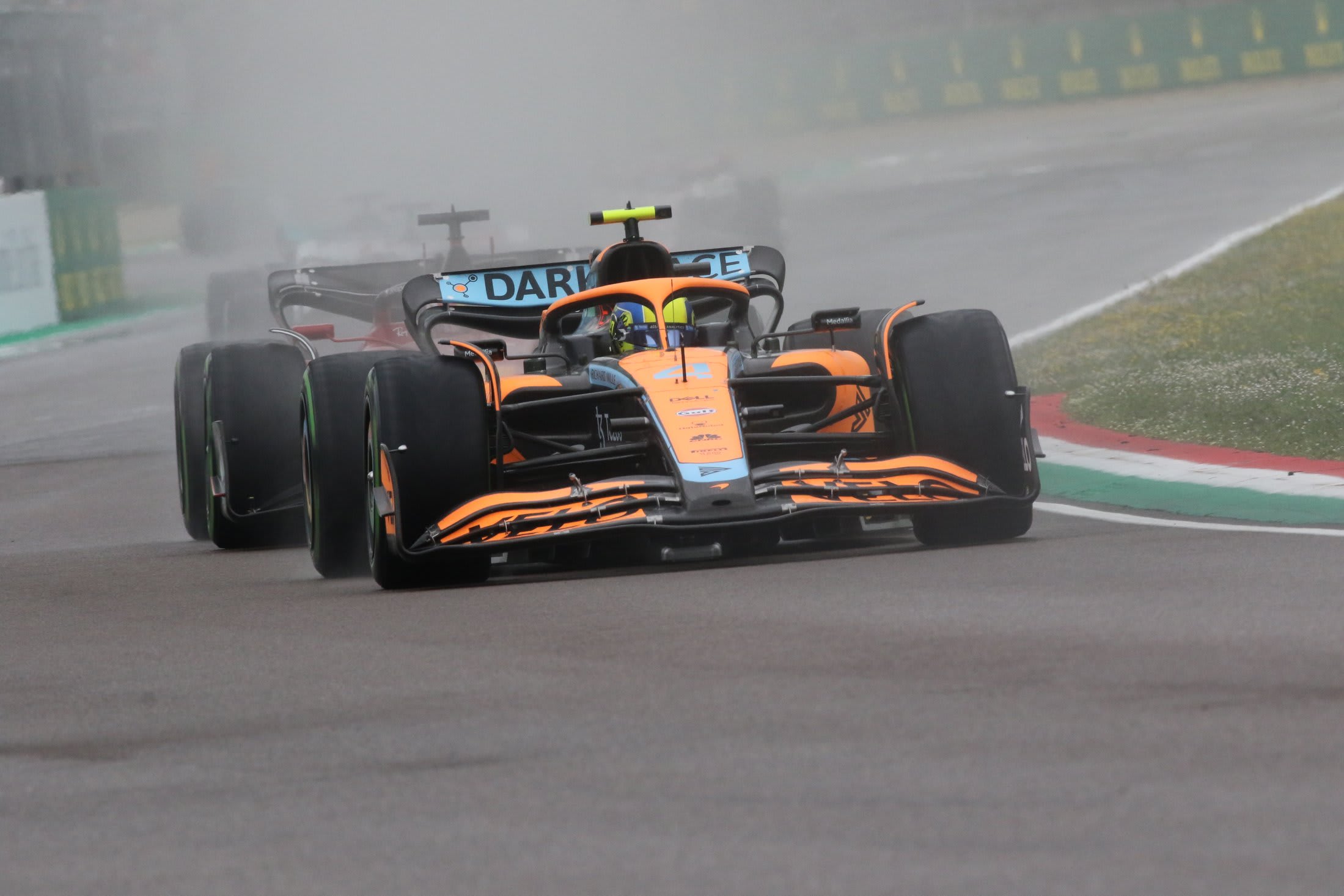 Drop to P5 in the standings behind Alpine, with Lando Norris scoring their sole podium at Imola – and 122 of their 159 points. Daniel Ricciardo fails to get to grips with the Mercedes-powered MCL36 and departs the team at the end of season.

2021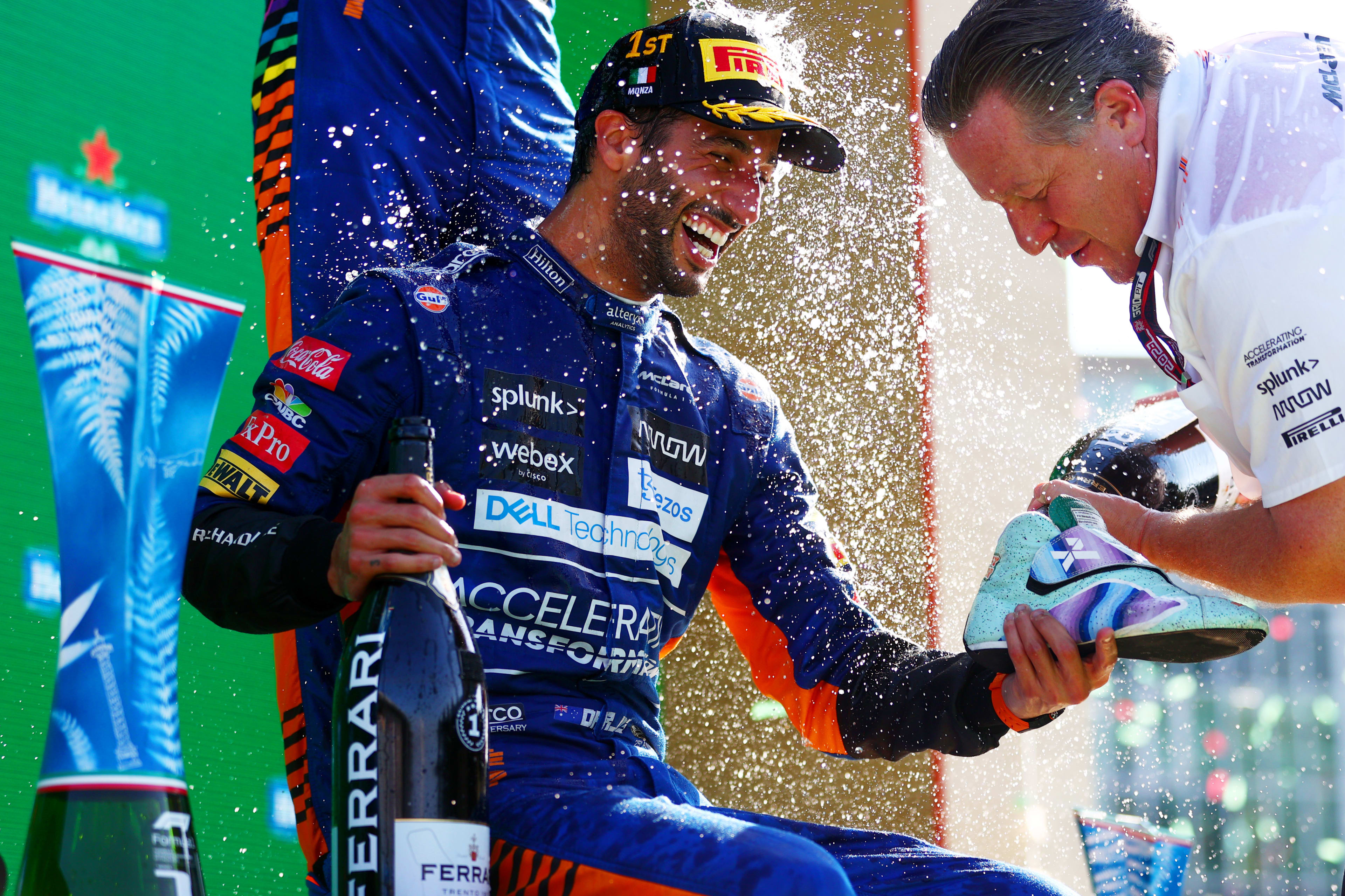 Record their first win since 2012, with Daniel Ricciardo and Lando Norris taking the year's only one-two result by any team at Monza. Nevertheless, drop to fourth overall after coming off worse in season-long battle with Ferrari.

2020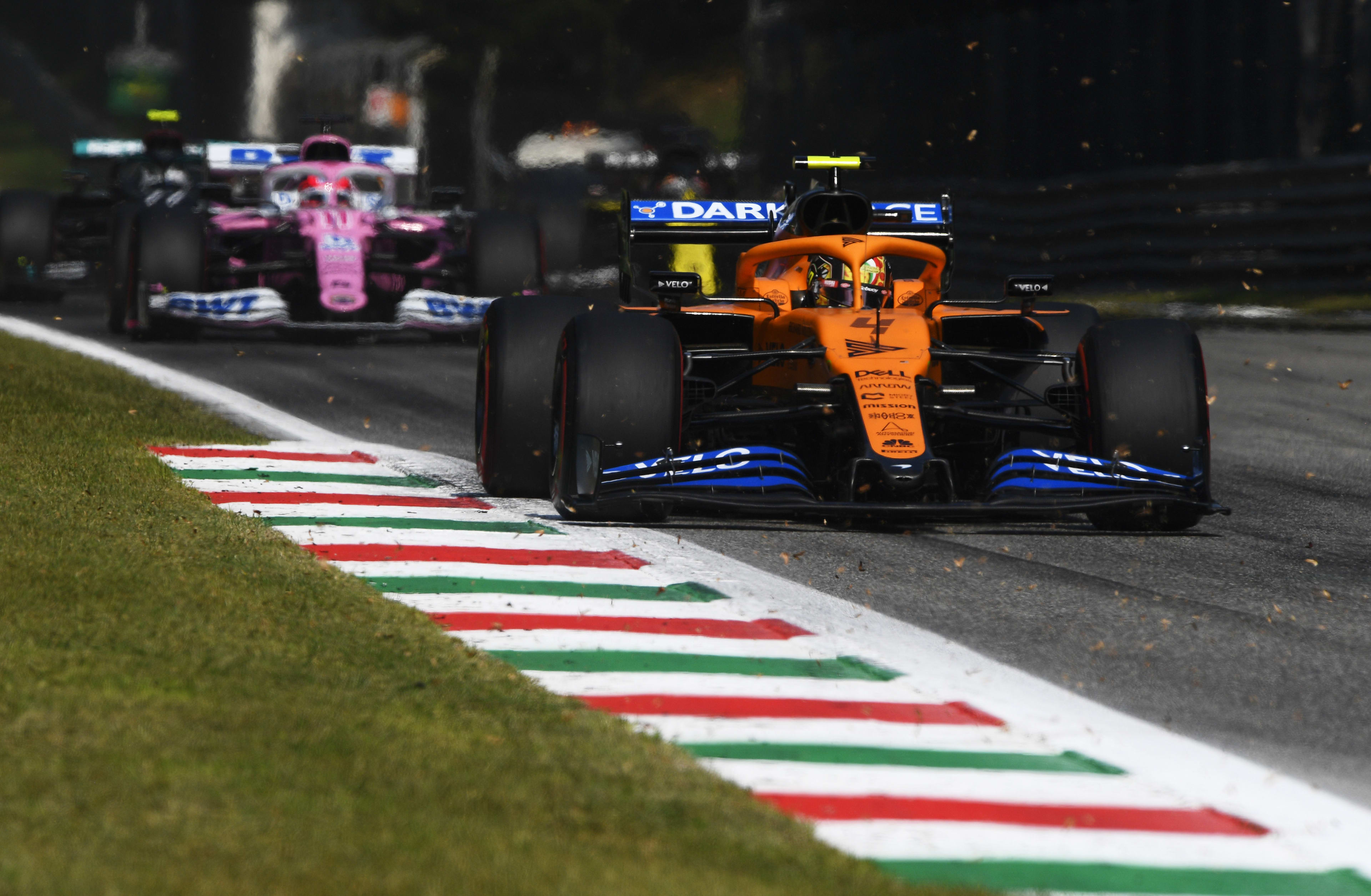 Quick and consistent, beat their upper-midfield rivals to P3 in the standings as Ferrari falter, with Carlos Sainz and Lando Norris both scoring podium finishes. Agree deal to use Mercedes power from 2021.
2019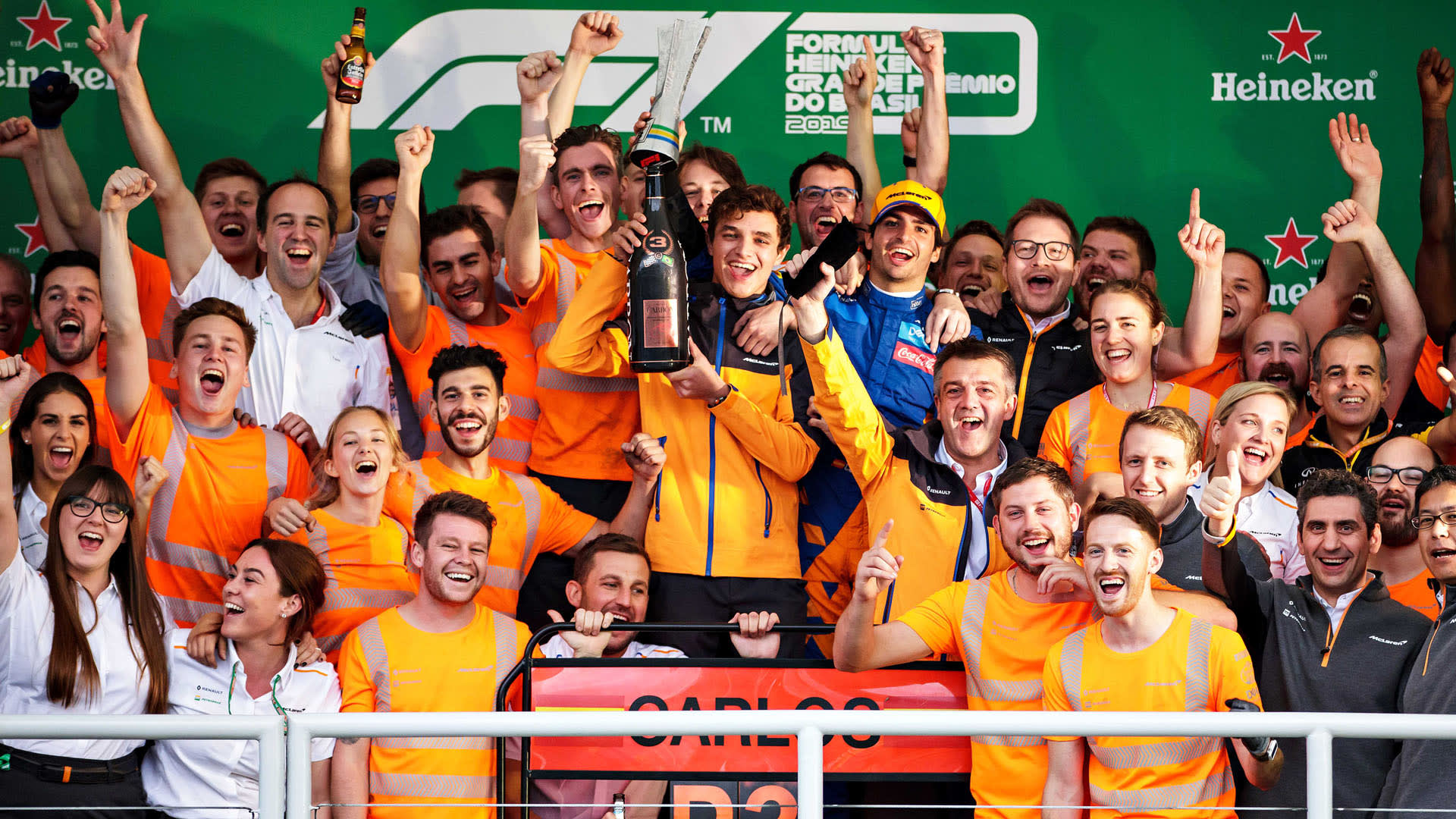 With the Renault partnership starting to gel, and rookie star Lando Norris pushing the experienced Carlos Sainz hard, re-establish themselves as clear 'best of the rest' behind the big three teams. Third place in Brazil marks their first podium in five years.
2018
A move to Renault power brings instant improvement and 40 points from the first five races. But that form proves hard to sustain and, despite some battling drives from Fernando Alonso, the remaining 16 Grands Prix bring just 10 more, leaving the team sixth in the final standings.
2017
A third disappointing season with Honda engines proves to be the final straw for the revived partnership, prompting a switch to Renault power for 2018. Just 30 points are scored by Fernando Alonso and Stoffel Vandoorne, despite a seemingly excellent chassis - one which helps Alonso to the fastest lap of the race in Hungary.
2016
Second season back in partnership with Honda sees much improvement, though the team are still a long way off podium contention. Improve to sixth in the standings, with the bulk of their 76 points scored by Fernando Alonso, who takes them to their best results of fifth place in Monaco and Austin. Alonso misses one race through injury, allowing a top-ten debut for team protege Stoffel Vandoorne, who replaces Jenson Button for 2017.
2015
The revived combination of McLaren and Honda finds the current generation of power unit a tough nut to crack, resulting in an abysmal season despite two former champions - Jenson Button and Fernando Alonso - at the wheel. Score just 27 points as they drop to ninth in the standings.
2014
Last Mercedes-powered season (before Honda switch) proves a tough one, despite double podium at round one in Australia. Neither Button nor rookie team mate Magnussen trouble the top three again and team only secure fifth place overall at the final round.
2013
After bucking trend and designing completely new car, struggle in early rounds with MP4-28 a handful for Button and new team mate Perez. 64-race point-scoring streak, stretching back to 2010, ends in Montreal. Finish season a lowly fifth overall, without a single podium finish.
2012
Rollercoaster form in first half of season, despite winning first round in Australia, with Button in particular struggling to get best from Pirelli tyres. Mid-season updates put MP4-27 back on pace, but despite victories for Hamilton and Button, reliability problems derail title bid.
2011
Unable to match Red Bull for qualifying speed at all but one round (Korea), but prove to be their closest rivals and for a spell edge ahead on race pace. Hamilton and Button score three wins apiece and team finish a clear second in the final standings.
2010
Car not as quick as Red Bull's, but more reliable and shines in damp conditions. Performance aided by innovative (and much copied) F-duct, which allows drivers to stall rear wing at speed. Lead standings for first half of season, but ultimately second overall after five wins.
2009
Tough start to season leaves Hamilton and Kovalainen struggling to score, let alone win. Hard work gradually turns MP4-24 into a race winner, with Hamilton victorious in Hungary and Singapore, helping team to well-earned third in the standings, one point above Ferrari.
2008
Lewis Hamilton brings team their first drivers' championship since 1999, but partnership with Heikki Kovalainen ultimately not strong enough to wrest constructors' crown from Ferrari and they finish second, 21 points shy of the Italian team.
2007
Win eight Grands Prix, but stripped of constructors' points and fined $100 million for benefiting from possession of confidential Ferrari data. Intense rivalry sees team mates Hamilton and Alonso finish level on points - one shy of the drivers' title.
2006
Distant third in championship, despite strong race pace in second half of season. End campaign winless for first time in a decade. Kimi Raikkonen the dominant driver, Juan Pablo Montoya departing mid season for NASCAR.
2005
The MP4-20 proves the quickest car on the grid, but poor reliability means they narrowly miss out on constructors' title, despite 10 wins - two more than champions Renault. Kimi Raikkonen runner-up in drivers' championship.
2004
Worst start to a season in years with just five points from the first seven races. Stage strong recovery, including victory for Kimi Raikkonen in Belgium, to end the year fifth in the table.
2003
Third in the constructors' standings, just behind Williams. Kimi Raikkonen emerges as the team's key contender for the drivers' championship, losing out to Michael Schumacher at the final race in Japan.
2002
Pushed down to third place in the constructors' championship, behind Ferrari and Williams. David Coulthard takes fifth place in the drivers' championship.
2000 - 2001
Finish second in both drivers' and constructors' championships two years in a row, with Mika Hakkinen and David Coulthard.
1998 - 1999
Dominate after successfully adapting to rule changes. Mika Hakkinen takes the drivers' championship in both seasons with McLaren taking the constructors' championship in 1998.
1988 - 1991
A period of total McLaren dominance. In 1988 Ayrton Senna takes the title from his team mate Alain Prost, with honours reversed in 1989. In 1990 Senna takes back the title and retains it in 1991.
1985 - 1986
Alain Prost takes back-to-back drivers' championships for the team.
1984
Partnering Alain Prost, Niki Lauda takes the drivers' championship by half a point from his team mate as they win 12 of the season's 16 races.
1976
James Hunt takes the drivers' championship for the team, beating Ferrari's Niki Lauda by one point.
1970
Bruce McLaren is killed at the Goodwood circuit while testing a Can-Am sportscar.
1968
Bruce McLaren wins in Belgium, giving a first Grand Prix victory to his team, who finish second in the constructors' championship.
1963
Bruce McLaren Motor Racing Ltd founded.