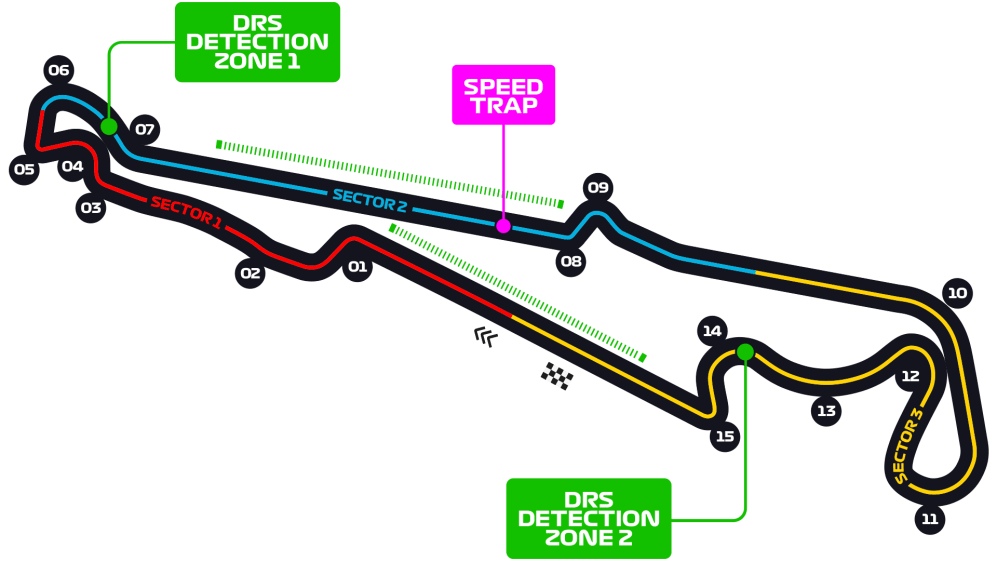 Circuit Paul Ricard
| First Grand Prix | 1971 |
| --- | --- |
| Circuit length | 5.842 km |
| Number of laps | 53 |
| Race distance | 309.690 km |
| Lap record | 1:32.740 - Vettel (2019) |
When was the track built?
Work began on pastis magnate Paul Ricard's track in 1969, with French racers Jean-Pierre Beltoise and Henri Pescarolo acting as consultants on the layout. Racing began at the circuit a year later.
When was its first Grand Prix?
Formula 1 hit the Circuit Paul Ricard in 1971, with Jackie Stewart winning the inaugural race in his Tyrrell 003.
More on the French Grand Prix
What's the circuit like?
The Circuit Paul Ricard's even distribution of high-, medium- and low-speed corners is a key reason why it's one of the most used test circuits in the world (the typically good weather is another). F1 drivers love the 290km/h right-hander at Signes and the 5g joyride of the following Beausset bend, while the circuit's 2018 return to the F1 calendar showed that the French Grand Prix track is a bit of an overtaking gem.
Why go?
Drive just 10km south of the circuit and you'll find yourself on the French Riviera, one of the most revered coastlines in the world thanks to its beautiful beaches, pretty harbourside towns, great food and, if you fancy it, incredible local wines. Apart from the racing action, that's why you go!
Where is the best place to watch?
The Chicane series of grandstands put you at the best overtaking point on the track (as Sebastian Vettel proved during his 2018 fightback from 17th to fifth), while if you want to be closer to the fun and friendly Paul Ricard paddock, bag seats in the Virage du Pont stands to watch cars making their way through the final corner before blasting away down the main straight.