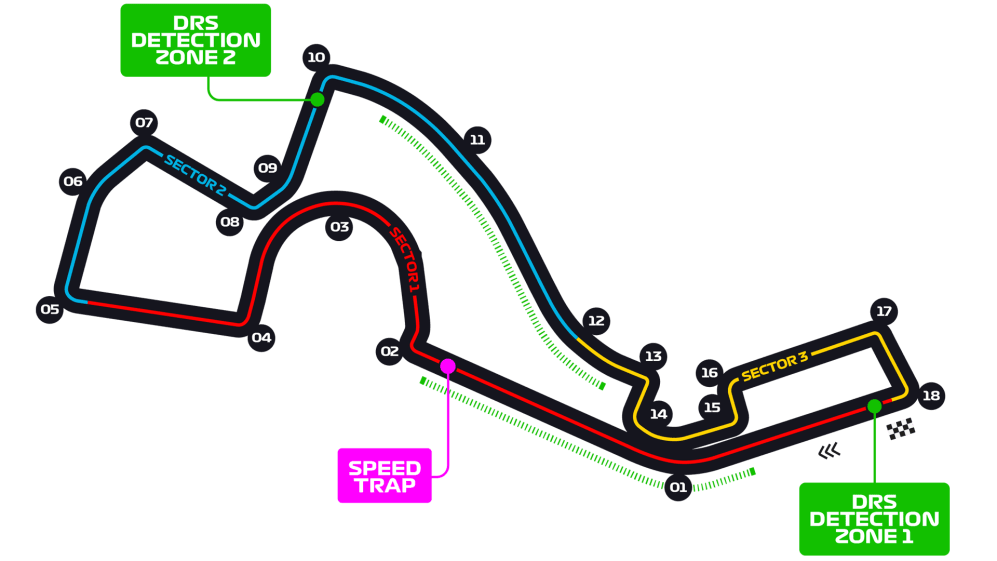 Sochi Autodrom
| First Grand Prix | 2014 |
| --- | --- |
| Circuit length | 5.848 km |
| Number of laps | 53 |
| Race distance | 309.745 km |
| Lap record | 1:35.761 - Hamilton (2019) |
When was the track built?
Designed by Hermann Tilke, the Sochi Autodrom is effectively a street circuit, evolving out of the internal roads of the park built for the city's 2014 Winter Olympics.
When was its first Grand Prix?
Formula 1's first ever Russian Grand Prix took place on October 12 2014. The race was won by Mercedes' Lewis Hamilton, who was midway through a five-race winning streak that would ultimately see him clinch that year's drivers' title.
More on the Russian Grand Prix
What's the circuit like?
Looking at a map of the track, your eye can't help but be drawn to the epic Turn 3, a 750m constant-radius left-hander taking the drivers around the outside of the dramatic Poyushchiye fountain. The rest of the track is characterised by a series of 90-degree bends coupled to some rapid, flowing straights-that-aren't-straight.
Why go?
Occupying a prime spot on the Black Sea, Sochi is one of Russia's top beach resorts in the summer, while the race's early autumn slot should mean it's just about warm enough for you to work on your tan. If you were inspired by the city's Winter Olympics, however, you're out of luck – the ski season in the resorts around Sochi doesn't get going until December.
Where is the best place to watch?
Get yourself a seat in the Turn 2 grandstand – or the T2 Grandstand Vitaly Petrov, to give it its proper name – to oversee the track's best overtaking spot, before the cars get back up to speed and slingshot into Turn 3.