Grosjean on best ever Q3 run after qualifying fifth at Suzuka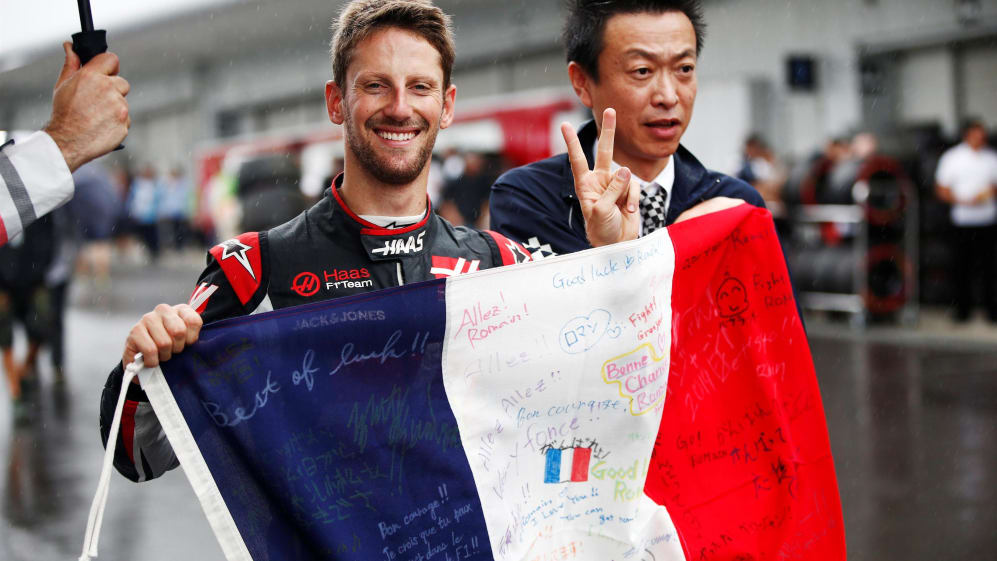 Romain Grosjean's fifth on the grid in Suzuka marks the tenth consecutive time the Frenchman has made it into Q3. That's the best qualifying streak of Grosjean's career – and the Haas driver's early-season struggles are starting to seem a long way away.
With conditions difficult to read in Q3, Grosjean managed to be on track at the right time to claim fifth on the grid and the prized 'best of the rest' title on a day when his team mate Kevin Magnussen could only manage 12th, while Force India – who had looked to be comfortably the strongest midfield team on Friday – only found the pace for eighth and 10th. And there was more good news for Grosjean, after he made it through the Q2 segment of qualifying on the harder soft tyre, which could provide him with a nice little tactical advantage in Sunday's race.
"I think we've had a great weekend," said a delighted Grosjean. "The Force India looked really strong yesterday and this morning. We made some set-up changes over lunch and when I went into quali, from the first lap I knew the car was fast.
"Then in Q2 we decided to go with the soft, which was a brave move – and we went through! Then Q3, I love those conditions – you know, when it's one lap and the rain is coming, you have to just do it right and get it right. Here in Suzuka, low fuel, flat out – it's just an incredible circuit."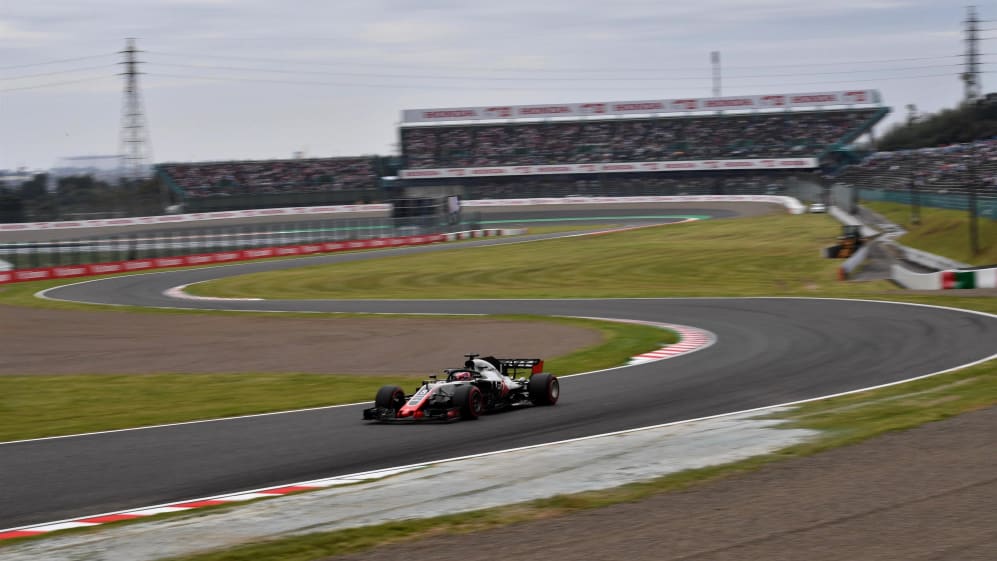 Grosjean endured a difficult start to 2018, making a number of errors which saw him fail to score any points until round nine of the season in Austria. But having got into a rhythm since then, and with a fresh Haas contract in his pocket, the Frenchman's confidence appears to be growing race by race.
"Yeah, things are much better since Germany," he said, referring to the Grand Prix where he dramatically surged through the field in the final laps to finish sixth. "I think I spoke about it in the media. I was back to where I wanted to be for Germany, so that's good. Tenth time in Q3 – I'm not even sure I did that in 2013 in a row, so that's pretty good."
Despite his positive run of form, Grosjean remains podium-less in his career at Haas to date. But could he be about to find his way back to the Suzuka rostrum for the first time since 2013? It would be an upset, yes – but it's not impossible…