'I improve throughout the year' – Hamilton explains his late-season dominance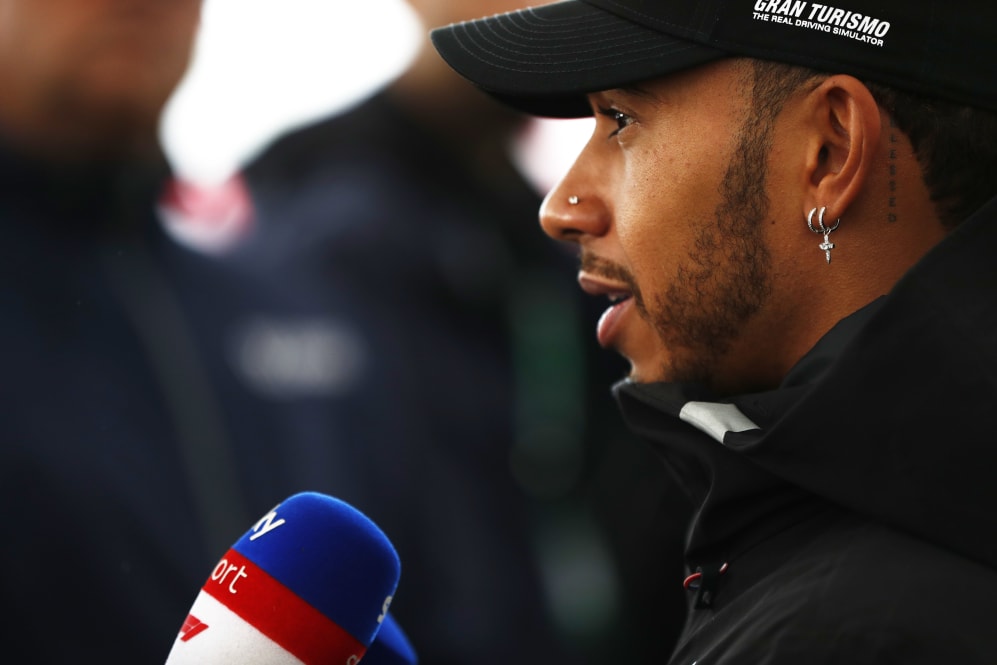 In recent years, Lewis Hamilton's signature move has been dominating in the second half of the season, stringing together a morale-crushing series of weekends that leave his rivals reeling. But as he stands poised to take his fifth crown following a run of four consecutive victories, the Mercedes star was at a loss to pinpoint one particular reason why he tended to be so strong in the denouement of a title race.
Every single year since he started winning titles with Mercedes in 2014, Hamilton has won at least three races on the bounce after the summer break to give himself a big chance going into the season end. It's the Formula 1 equivalent of Muhammad Ali's famous 'rope-a-dope' tactic that he used to defeat George Foreman in the 1974 'Rumble in the Jungle' fight – and it's worked for Hamilton three times out of four since 2014.
Hamilton currently finds himself in the box seat to repeat his five-race 2014 run of winning Italy, Singapore, Japan, Russia and the United States – a tally that will net him a fifth world title, should Sebastian Vettel finish third or lower at the Circuit of The Americas this weekend. So how does he keep doing it, year in, year out?
"I don't really have a massive explanation for it," said Hamilton. "It's a combination of so many things. Naturally, as a driver… I notice I improve throughout the year. How you conduct yourself, how you perform within the team, how you're able to maximise within the car.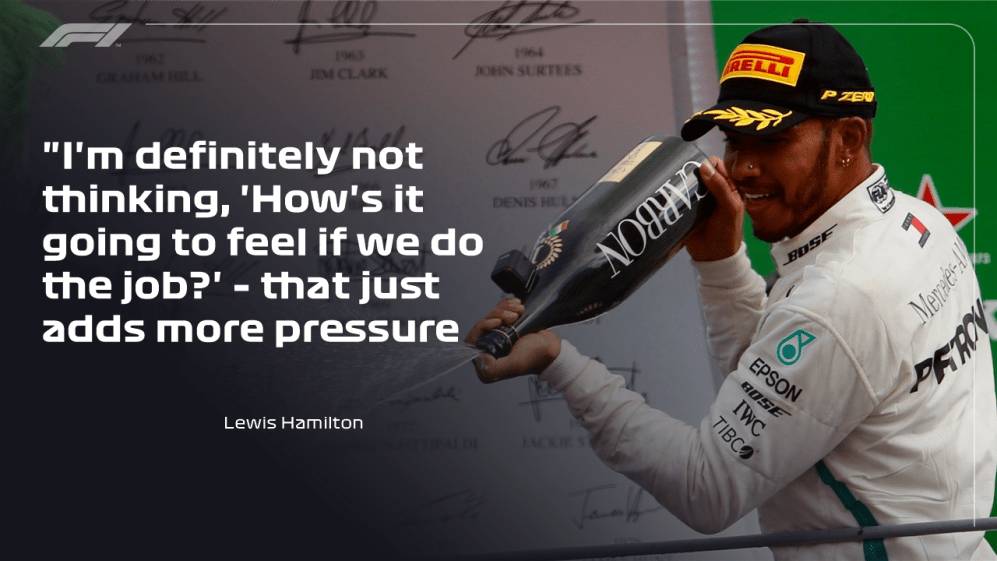 "But I think also as a team, collectively we've also done a better job in every area, and then [Ferrari], for sure, have not done as good a job in that respect coming into the second phase.
"We are improving the car the whole year long, improving our knowledge of the car and how to get the most out of it. If we knew what we knew in the second half, we would do a lot better at the beginning. That's just how it is in the sport, that's how it always is. It's been the same since I started in 2007 and I think it's probably the same for everyone."
Hamilton will claim the title by scoring eight more points than Vettel at the Circuit of The Americas this weekend, a feat which would see him equal the record of the great Juan Manuel Fangio (click here to see all of the title permutations that could play out in Austin). But Hamilton insisted that using up his energy thinking of how netting title number five would feel wouldn't do him any favours.
"As a team, none of us are saying how cool it would be if it happened this weekend, or the next," said Hamilton. "We're not focusing on 'ifs', we're focusing on making sure that we deliver. There's still 100 points available, so you can just never be complacent in life and in a championship as intense as this."