'It felt like the longest race of my life' – Singapore winner Hamilton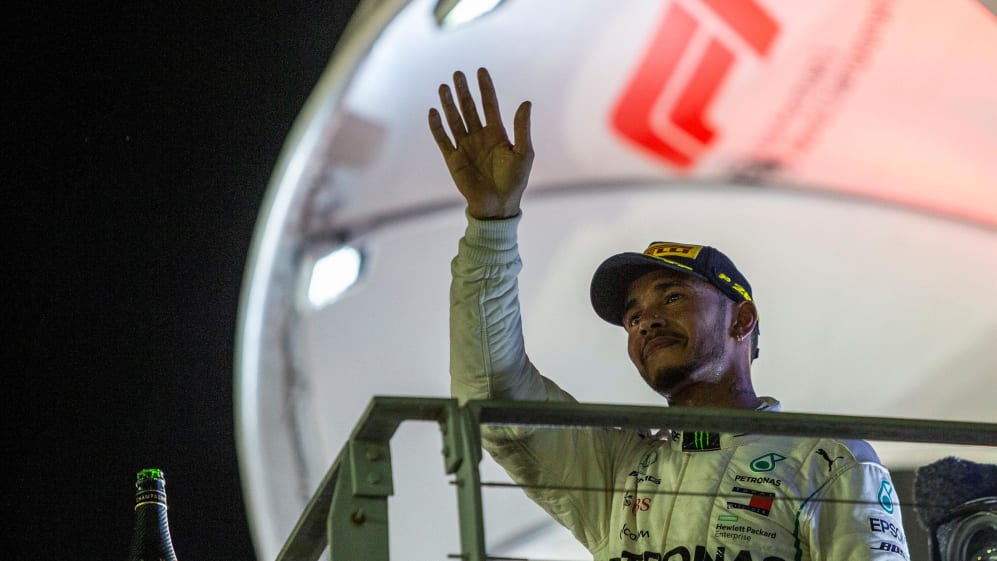 Hot and humid. The Singapore Grand Prix is often referred to as the most physically demanding race on the calendar, so no wonder Lewis Hamilton said he was "spent" after dominating Sunday's race to open up an impressive 40-point championship lead over Sebastian Vettel.
Hamilton admitted to losing around two kilos in qualifying, so hot is it in Singapore, but he delivered a lap described as "stardust" by his Mercedes team chief Toto Wolff to take pole. With track position so crucial in Singapore, with overtaking difficult, the world champion made the most of starting at the front.
A clean getaway gave Hamilton the lead at the start, and he nailed the restart following the Safety Car period before controlling a tough race that lasted one hour and 51 minutes with humidity peaking at 69%.
"I'm spent," said the Briton, who boosted his title advantage over Ferrari's Vettel by 25% after the German could only finish third. "That was a tough race. That was a long race. It felt like the longest race of my life. I'm glad it's over. What a day. What a weekend. I feel super blessed."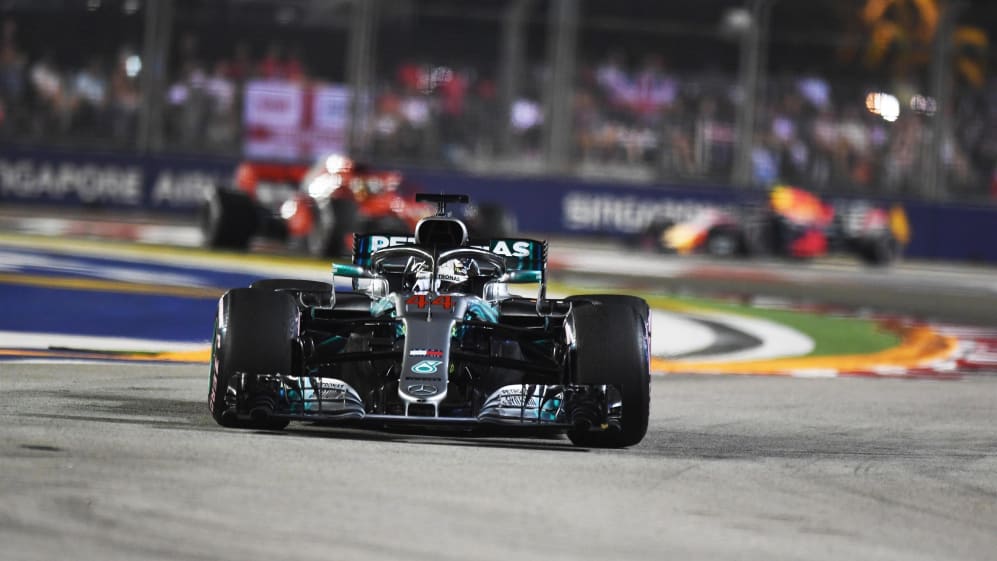 In the closing stages, second-placed Max Verstappen slashed a gap of two seconds to under a tenth as Hamilton got baulked by traffic, with Haas' Romain Grosjean and Williams' Sergey Sirotkin squabbling for position out of the points.
But once clear, Hamilton was able to pull away from the Red Bull again, crossing the line just under nine seconds clear of the Dutchman to take a 44th career win when starting from pole position.
"I think I was unlucky with the traffic," he said. "These guys were moving around. It's quite difficult to follow. Max was a bit lucky again with some of the guys in terms of what point in the track [he caught them], and they wouldn't let me by.
"But it was definitely close and my heart was in my mouth for a minute. Once I got clear of them I was able to put the pedal down and pull away."
Ferrari had been favourites for victory in Singapore, but they failed to convert that potential for the second successive year at Marina Bay, which was something of a surprise for Hamilton.
"They've put up a good fight this weekend," said Hamilton. "I'm not really quite sure where their pace disappeared too. I didn't come to Singapore expecting to come away with 10 points more, but I'm very grateful for those points."
Hamilton's lead over Vettel is just two points shy of only needing to finish second in the remaining six races to clinch his fifth world title – but that doesn't mean he's going to change tact.
"The approach I have is working really well so don't see a point in changing, just need to keep getting better," he said. "As you go through the year, learn more and more about the car. I think it's a good balance right now. So I'll be staying the same."
Hamilton has now finished first or second in the last six races. By contrast, Vettel has two wins, a second, a third, a fourth and one retirement. That's allowed Hamilton turn a one-point deficit into a 40-point lead.