'We've been chipping away at it' – Mercedes on their slow-speed performance gains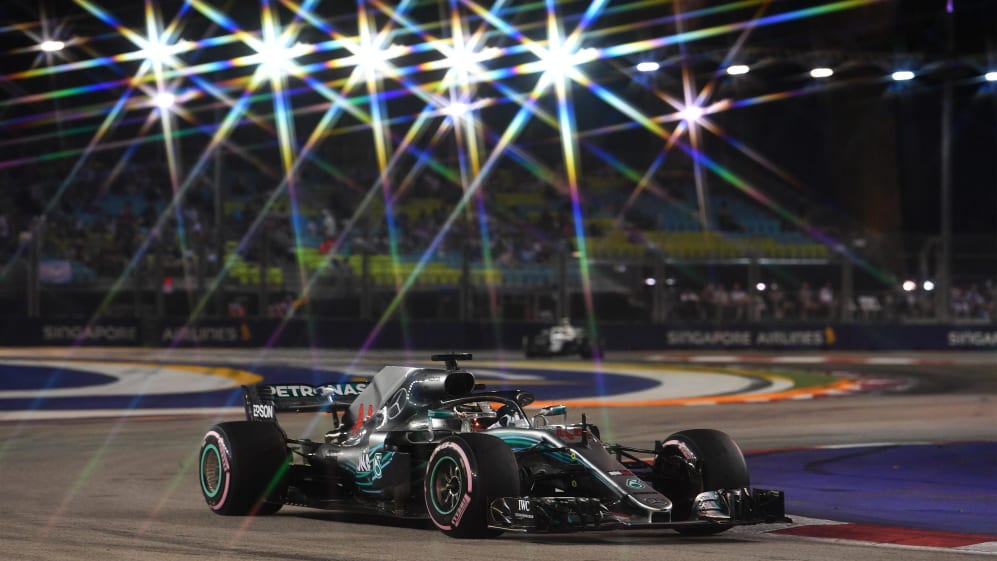 Four wins in five races for Lewis Hamilton has swung the title race in his favour, his latest triumph coming at the slow-speed Marina Bay Street Circuit that is supposed to be a bogey track for his Mercedes squad. So how have they turned things around this year? According to Technical Director James Allison, it's been a gradual, 12-month process that has finally come to fruition…
The recent Silver Arrows heroics are even more impressive given Ferrari seemingly boast a stronger package this season, but Hamilton has been able to string a run of results together that has given him a 40-point championship lead over chief rival Sebastian Vettel.
Hamilton's Singapore triumph came as something of a surprise, given the W09's apparent struggles around slow-speed corners. That was evident at the similarly tight and twisty Monte Carlo circuit, when the Brit could only muster up third place in Monaco.
But improvements over the last year has helped Mercedes get to the root of the problem - and Allison, speaking moments after Hamilton's stunning Singapore Grand Prix victory, was delighted to see the hard work pay off.
"You can probably see that there has been a slow improvement of our performance in that regard," said Allison, who has been in his role as Mercedes' Technical Director since 2017.
"Maybe one of the earliest clues was that at the last sector in Budapest we were strong. Last year we were dreadful around that last sector. We've just been chipping away at it over the last 12 months.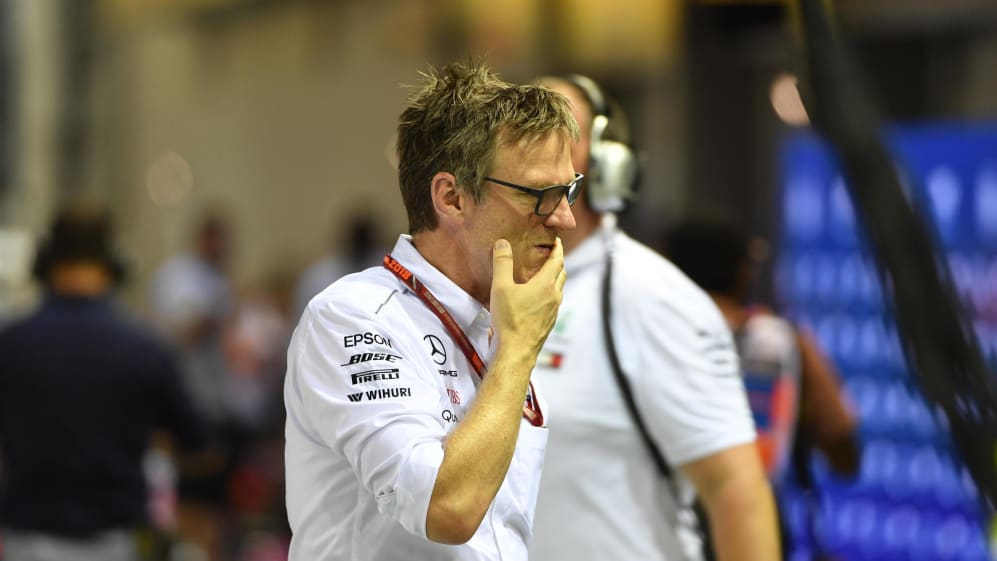 "But with a massive amount of effort because it's quite a big thing you have to change in order to do it. It's just a real delight to come here now (and win).
"Lewis got the job done but we gave him a car that he could do that with – and that's a huge source of pride to all of us."
Speaking of pride, Hamilton was in a buoyant mood after securing his seventh win of the season – and the Mercedes star echoed Allison's praise by hailing the work done by his team.
"Naturally looking at our history here, for months we've known this was coming, and we knew it was going to be difficult," said Hamilton.
"We are constantly working, evolving and understanding this car. We're really, really improving the things we have improved last year's car to this year's car - and that has helped this weekend. But our understanding of the tyres has helped us as well. So many areas.
"It's a dream for any driver, and for probably anyone, to have a platform to be able to deliver our potential. Even if we are slightly behind on pure pace maybe."
Next up is the Russian Grand Prix - a race in which Mercedes narrowly defeated rivals Ferrari last year. But who will get the edge this year?