Feature
12 drivers who couldn't resist coming back to test in F1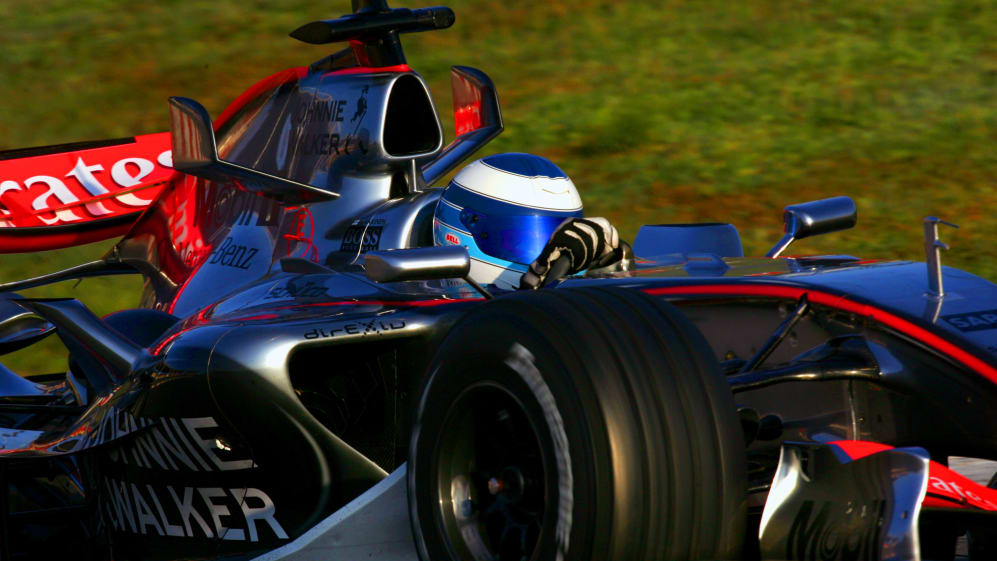 They say that racing is like a drug – and when racing drivers go cold turkey and leave the sport they love, it's not uncommon for them to relapse. So, with McLaren announcing that Fernando Alonso will be testing their 2019 MCL34 car despite 'retiring' from F1 at the end of 2018, here are some other drivers who couldn't resist the siren call of a Formula 1 cockpit.
Michael Schumacher – Ferrari
Michael Schumacher tried a number of ways to keep busy after retiring from F1 in 2006. But while racing motorbikes and sitting on the Ferrari pit wall as an adviser was all well and good, Schumacher clearly still had an F1 driving itch that needed scratching. In 2007 and 2008, he racked up a full 2,000km of testing behind the wheels of Ferrari's F2007 and F2008 challengers. But it was after Felipe Massa's freak 2009 accident at the Hungaroring that his testing exploits became more serious, with Schumacher pounding out 67 laps of Mugello with a view to standing in for the Brazilian – a brilliant idea sadly kyboshed by issues with Schumacher's neck, which he'd injured in a motorbike crash earlier in the year.
What happened next? Although the dream of replacing Massa for 2009 petered out, Schumacher's interest was piqued enough to prompt him to return to F1 for three seasons with Mercedes in 2010.
Aguri Suzuki – Bridgestone
With Bridgestone announcing their intention to supply tyres to Formula 1 for 1997, the Japanese firm needed a test driver for 1996 who was a) experienced b) a free agent and c) preferably able to speak Japanese. Step forward the very experienced, recently retired and decidedly Japanese Aguri Suzuki. Japan's first F1 podium-claimer was duly signed up by Bridgestone to test throughout 1996, driving a re-liveried Ligier JS41 which, by a happy coincidence, was the car Suzuki had driven in his final F1 season in 1995.
What happened next? While an F1 racing comeback was never on the cards for Suzuki, he would later return to the sport as the head of the Super Aguri squad, while Bridgestone continued to supply tyres in F1 until 2010.
Alain Prost – McLaren
News that Alain Prost would test for McLaren in early 1994 – months after securing his fourth championship with Williams and promptly retiring – set tongues wagging about the Frenchman returning to F1 with the team he'd won his '85, '86 and '89 titles with. One go around Estoril in the Peugeot-engined MP4/9, however, convinced Prost that it wasn't worth moving mountains to break the agreement he had with Frank Williams – to be paid his full salary for the 1994 season while Ayrton Senna drove in his place – just to drive around in the middle of the F1 pack.
What happened next? Prost would go on to test for McLaren in both 1995 and 1996 too, while being linked with front-line returns throughout. Prost ultimately didn't fancy it, however, and went on to launch his own team for the 1997 F1 season instead.
Derek Daly – Jordan
Once Irish driver Derek Daly had called time on his active racing career – five seasons in F1 from 1978 to 1982, followed by seven seasons in the CART series and some Le Mans appearances – he happened upon a nice little sideline to keep his eye in. Working as a journalist, Daly used his considerable experience to test drive racing cars, including Alain Prost's 1993 championship-winning Williams FW15C and the 1995 Ligier LS41, before in 2004, his old chum Eddie Jordan invited him to try out a Jordan EJ13 around Silverstone for a feature for America's Speed channel.
What happened next? Clearly not intending to stage a comeback 22 years after he'd left F1, Daly's explanation for how the test came about was pretty straightforward. "Eddie Jordan still owes me money from the first racing car I bought from him in 1973," he joked. "This is part of his payback."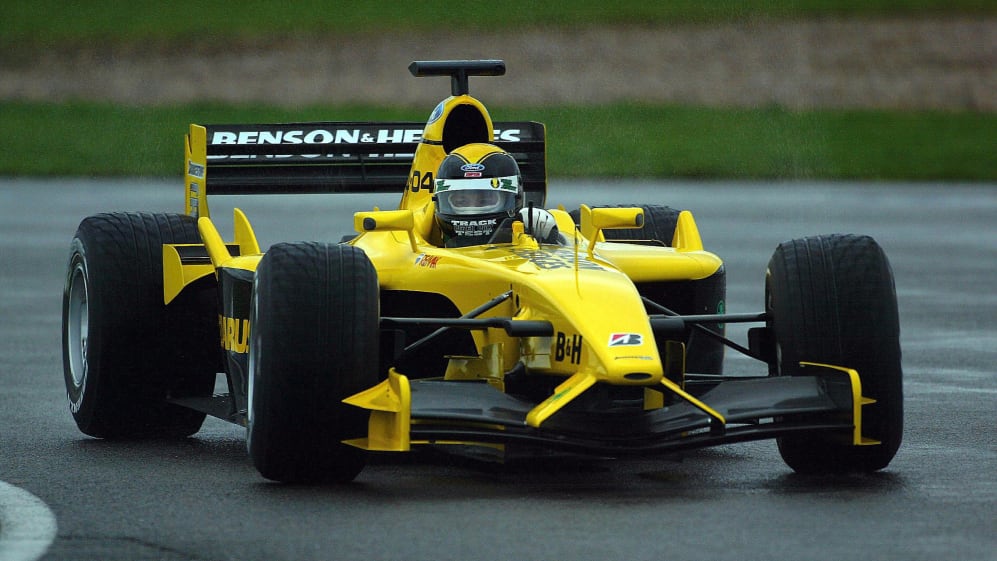 Jean Alesi – McLaren
In his 13-season F1 career, Jean Alesi raced for Tyrrell, Ferrari, Benetton, Sauber, Prost and Jordan… and yet despite trying out most of the teams in the pit lane, it wasn't until he'd retired from the sport that Alesi received a call-up from McLaren. In March 2002, Alesi – who was set to drive for Mercedes that season in DTM – was recruited by McLaren to work on tyre development, managing 224 laps over three days at Paul Ricard in a 2001-spec McLaren-Mercedes MP4-16B, before staying on to have a run in his new Merc CLK-DTM racer.
What happened next? Alesi tested again for McLaren at Mugello in April that same year, putting 90 laps on the board, and was in discussions to become the team's official test driver. It never happened, alas, with Alesi going on to spend five seasons in the DTM with Mercedes instead, and later holding F1-related ambassadorial roles with both Lotus and Pirelli.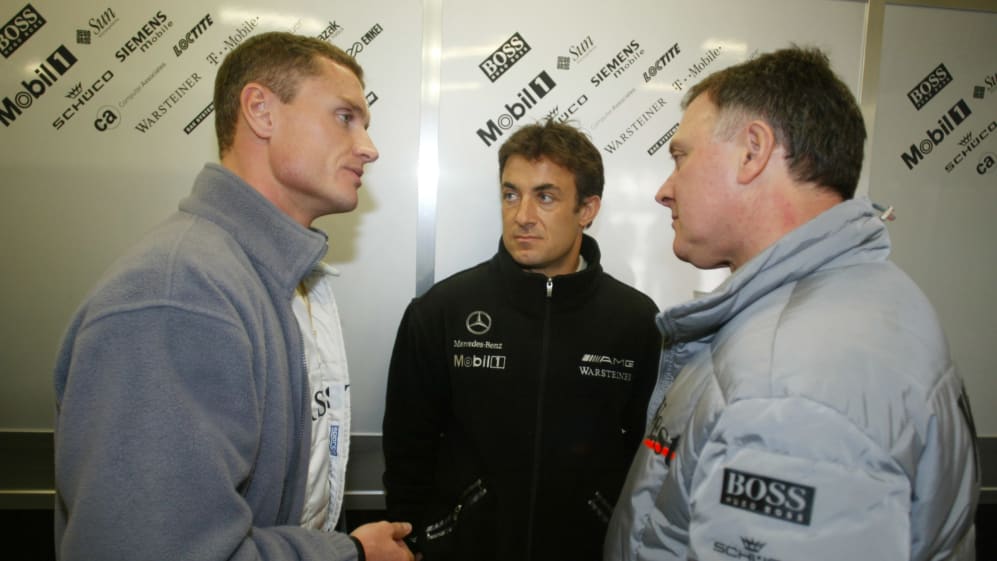 Nigel Mansell – Jordan
Both Nigel Mansell and Eddie Jordan downplayed the significance of the 1992 champion's test in a Jordan-Peugeot in December 1996. But in truth, the 43-year-old Mansell was seriously contemplating an F1 comeback with Jordan – for what would have been his fourth return to the sport – provided that the small matter of his rumoured £5 million salary demand could be addressed. Testing at Barcelona, where 19 months before, his brief and unhappy tenure with McLaren had come to an embarrassing end, Mansell reportedly lapped within three-tenths of F1 debutant Ralf Schumacher. Ultimately, though, Mansell would wind up walking away from the deal, with Eddie Jordan going on to announce that Italian Giancarlo Fisichella would partner Schumacher for 1997 instead.
What happened next? Mansell did eventually drive for Jordan – albeit very slowly through the streets of London during a demonstration run in 2004 – but that tantalising F1 return never materialised.
John Watson – Jordan
Having announced his intention to step up from F3000 to Formula 1 for 1991, Eddie Jordan needed a reliable pair of hands to shakedown his team's first F1 offering, an incredibly pretty little race car then known as the Jordan 911. He duly called upon veteran racer John Watson, who'd left Formula 1 at the end of the 1983 season, to do the honours. Wattie, who was still active in sportscar racing, took the bare carbon fibre car out for an issue-free 20-lap run at a cold Silverstone in November 1990, and all was declared fine. Fine, that is, until Porsche found out what Jordan was trying to call his car and promptly put a stop to it.
What happened next? Like Derek Daly, Watson was also invited to try out the Williams FW15C at Paul Ricard (former McLaren racer Jochen Mass got an invite too), while the Northern Irishman also had a go in Sauber's C15 at the A1-Ring in 1996. Eddie Jordan, meanwhile, ended up changing the car's name to the 191, reportedly in return for 18 month's free use of a Porsche 911…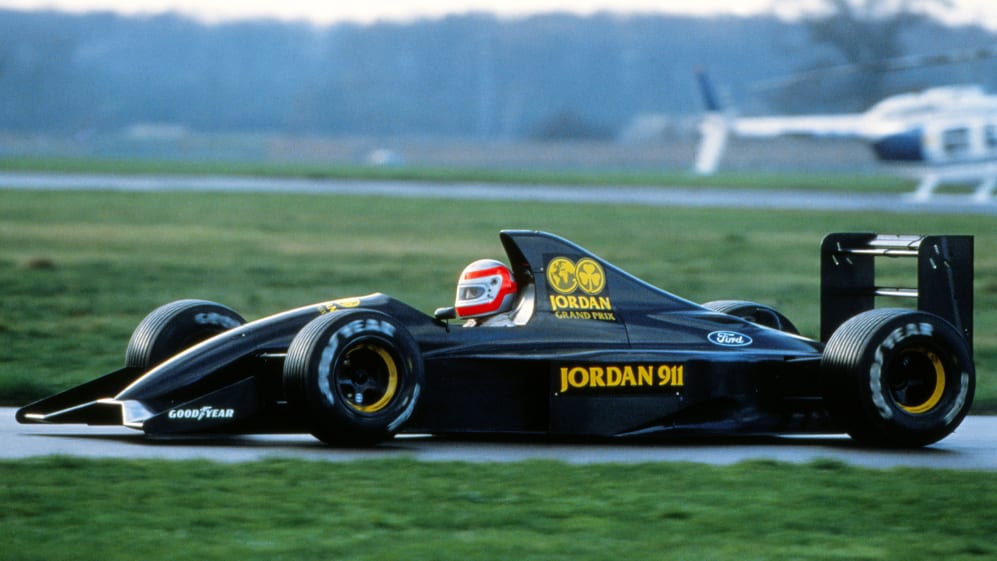 Alan Jones – Arrows
After abruptly retiring from Formula 1 at the end of 1981, 1980 champ Alan Jones was happy with life on his farm in Australia when he got a call from his old Shadow boss Jackie Oliver, asking him to come and drive for 1983 with the Arrows team he was now running. Lured on the promise of a major sponsor coming on board, Jones – still recovering from a broken leg caused by falling off a horse – flew to California to test the Arrows A6 at Willow Springs, before putting in for the United States Grand Prix West at Long Beach. It did not go well, with Jones retiring from 14th place after the pain from the pins in his legs became too much for him.
What happened next? Jones drove in just one more non-championship race in the decidedly sponsor-lite Arrows before knocking the enterprise on the head, only for the promise of a big pay day to draw him back to F1 once more with Team Haas for 1985 and 1986.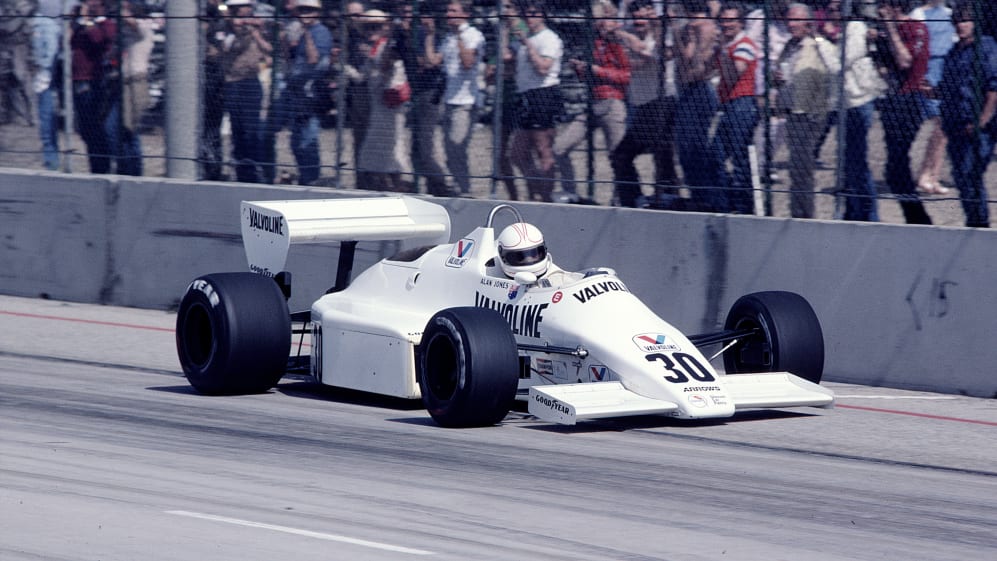 Mika Hakkinen – McLaren
'Take a sabbatical,' McLaren Team Principal Ron Dennis had told two-time champion Mika Hakkinen, after the Finn had announced in 2001 that he planned to retire. 'You can come back whenever you want.' In 2006, Hakkinen appeared to be seriously considering the idea. After failed negotiations to return to front-line driving with Williams and BAR a few years before, McLaren invited Hakkinen to test for them at Barcelona in November of 2006. An electronics problem saw Hakkinen finish slowest of the 18 runners, while the Finn's frustration at the team's inability to fix the issue was a timely reminder that F1 wasn't all champagne and trophies. He decided to stay retired.
What happened next? Hakkinen returned to the DTM series he'd signed up for in 2005 with Mercedes, staying on until 2007.
Robert Kubica – Renault, Williams
No one would have blamed Robert Kubica for not trying to come back to Formula 1 – or any motorsport – given the extent of the injuries he suffered during a rally crash in 2011. Despite that, after using the World Rally Championship as rehab – he was crowned WRC2 champion in 2013 – 2017 saw Kubica given the opportunity to test F1 machinery by Renault. In June, he drove a 2012-spec Lotus E20 at Valencia, before being handed the current-spec Renault R.S.17 for the official mid-season test at the Hungaroring. There, Kubica lapped within one and a half seconds of Sebastian Vettel's Ferrari, ending his day's running with the fourth-fastest time – a feat which saw him receive a spontaneous round of applause as he entered his post-session media interviews.
What happened next? Although Renault ultimately passed on using Kubica's services, the Pole was picked up by Williams, driving in several tests for the team before it was announced that he would make a racing comeback with the squad for 2019, alongside George Russell.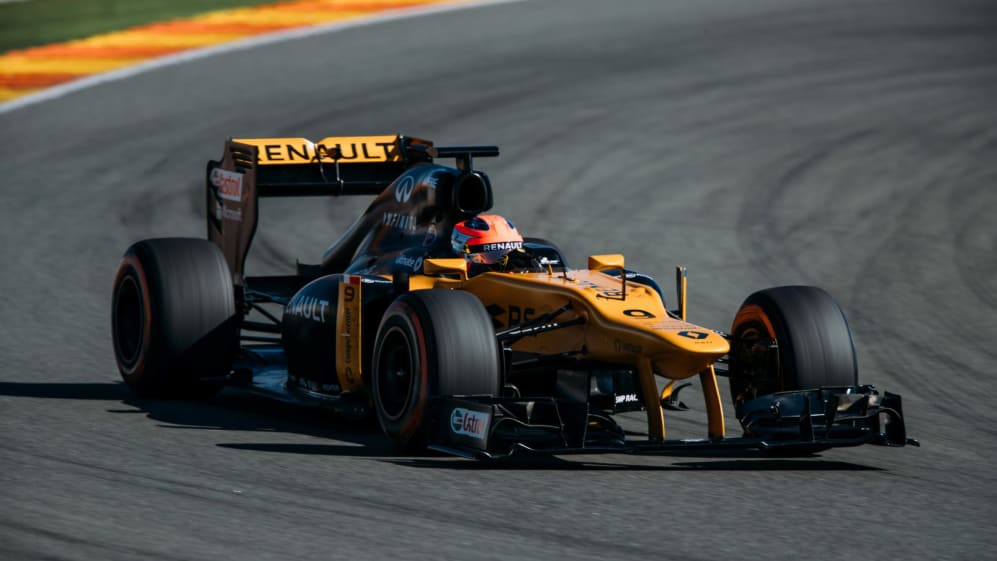 Niki Lauda – McLaren
Having dramatically packed in F1 midway through the 1979 season, by 1981, Niki Lauda was restless and looking to get back into an F1 cockpit. He was given the chance to do so by Ron Dennis, who'd engineered Lauda to his 1979 BMW M1 Procar title and was now running McLaren. Invited to drive McLaren's carbon fibre MP4 at Donington, the test was so secretive that even Lauda's wife didn't know about it (she apparently called him 'a stupid bastard' when she found out). After convincing himself that he still had the speed, and commissioning his health guru Willi Dungl to help him get back the stamina, Lauda returned to full-time F1 racing for 1982.
What happened next? A wary Ron Dennis put Lauda on a performance-related contract that would have given McLaren the right to fire the Austrian had things gone awry. He needn't have worried, with Lauda winning his third race back in Long Beach, before going on to claim his third world title in 1984.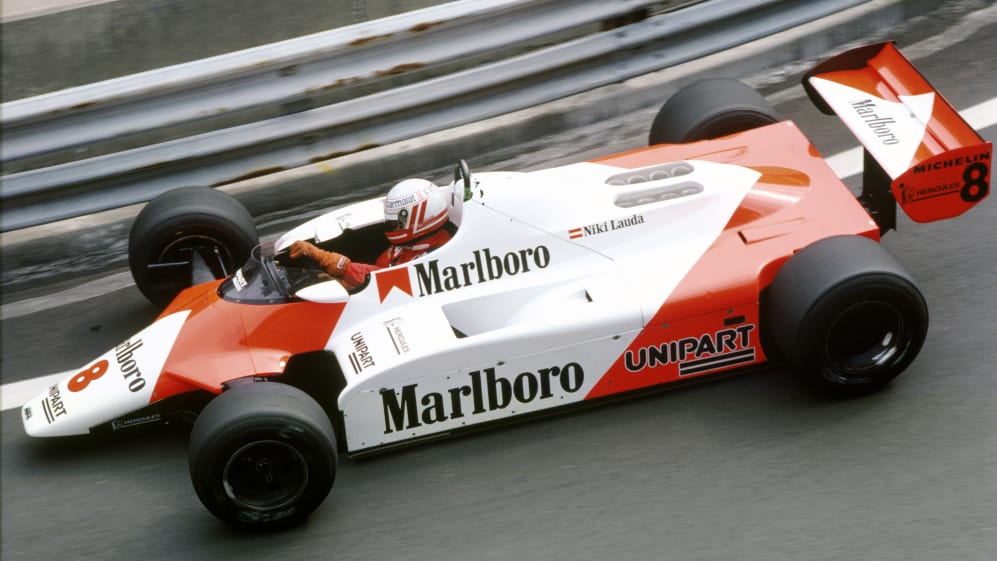 James Hunt – Williams
After abruptly quitting F1 in 1979, by 1989, James Hunt was on his uppers financially – and, if some are to be believed, was seriously toying with the idea of staging an F1 comeback. Hunt was given a chance by Williams to test their FW12C at the Circuit Paul Ricard in France that year, along with a handful of other drivers-turned-TV pundits. Despite being a few seconds off the pace, Hunt's biographer Gerald Donaldson claims that he still felt up to the task of racing, reportedly writing to his old friend John Hogan at Phillip Morris to see if Marlboro might want to sponsor his return. Hogan, apparently, replied in the negative…
What happened next? Debate still rages about whether or not Hunt was seriously thinking of coming back to F1 (another of his biographers, Maurice Hamilton, insists the test was just for fun. But even if Marlboro wouldn't play ball with sponsoring Hunt's return to racing, the 1976 champion continued his work mentoring young drivers backed by the tobacco company – including Mika Hakkinen, Eddie Irvine and Allan McNish – a job Hogan had given him after seeking out Hunt's advice on whether or not to give Niki Lauda the McLaren seat for 1982 (see above!).