2019 regulations 'a step in the right direction', says Grosjean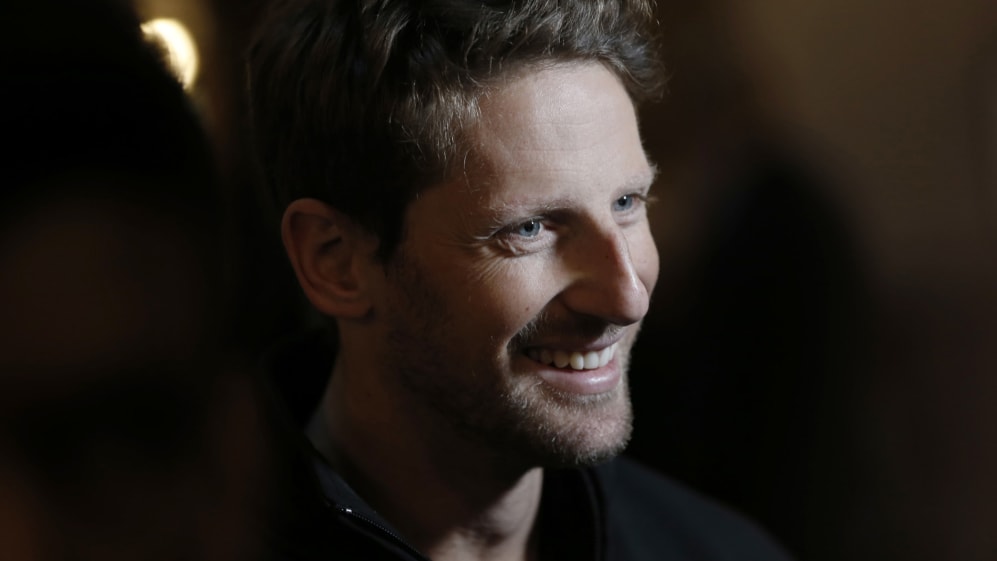 The 2019 F1 season will see some subtle but significant changes to the sport's regulations, chief among them being the new, simpler front wings designed to make it easier for cars to follow each other – and one driver who's looking forward to getting stuck into the new guidelines is Haas' Romain Grosjean.
Haas became the first Formula 1 squad to show fans what their 2019 car would look like when they unveiled a series of digital renderings of their VF-19 on February 7, alongside an in-the-flesh launch in London of their new black and gold livery.
Click here to see our breakdown of the regulation changes you need to know about for 2019
There, Grosjean revealed that he'd driven the new car on the simulator – but he remained tight-lipped about his predictions for how the new regulations would make the car behave when it hits the track for the first time during winter testing at Barcelona on February 17.
"I ran the simulator two days ago… and I am running it again next week," said Grosjean. "As long as you haven't got the car on track and you can confirm the correlation, it's very difficult to pull everything out of it. We've put [the new wing] on, been running, seen what we have to see and I think the next big step is to get the correlation from the circuits to see if it's actually real or not. We're still at an early stage on the simulator but I can't really tell you exactly what it's going to be like."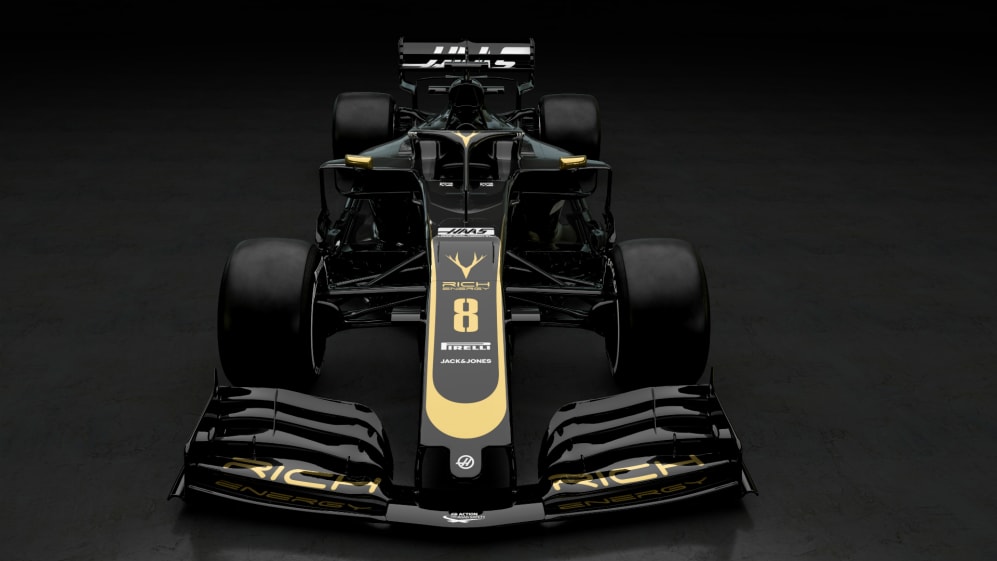 One other regulation for 2019 that's caught the attention of the drivers – especially the taller ones – is the increase in their weight allowances, with the drivers now having to weigh a minimum of 80kg, including their race suit, helmet, HANS device, gloves, boots and seat. And while that may not sound like much, it means that, for the bigger drivers like Grosjean, the 2018-19 winter lay-off has been more enjoyable than usual…
"I may have overdone it!" joked Grosjean. "I've been 180cm and 69 kilos for like six or seven years now, and now with the freedom I might have reached a bit more so I am going back on a diet. It was good fun though.
"It's much better in terms of health, and fitness-wise as well, you can see you are getting fitter and stronger and so on, [although you] still cannot be a bodybuilder. I've put some muscle on and now I just need to shred a little bit by the first race. But I think we are going to be good, the regulation is a step in the right direction. It's much nicer to live that way."
After a difficult start to his 2018 season, which saw him take nine races to bank his first points, Grosjean ended the year as one of the most consistently fast midfield runners on the grid – and the Frenchman plans on carrying the form that he showed at the tail-end of 2018 into 2019.
"Definitely I want to keep the momentum I had in the second half of the season," he said. "I don't want to get back to the rough patch I was going through. In life, sometimes things are a bit more complicated and then they come back to where you would like them to be. So I'm working on making sure I don't go through that rough patch again. We'll see. I hope it's a clear, good season. It's what we need after last year."