Vettel: Good start from P2 'crucial' for victory chances in Austin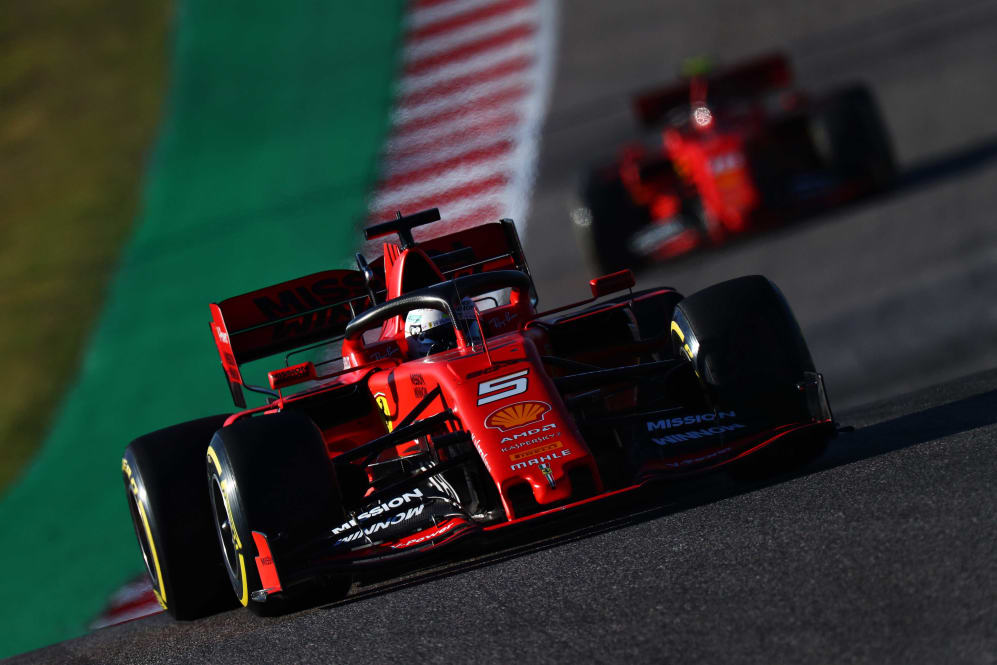 After Sebastian Vettel missed out on taking Ferrari's seventh straight pole position by 0.012s in Austin, the German driver was targeting a good launch from P2 on the grid in Sunday's race to overthrow pole sitter Valtteri Bottas.
It was the smallest pole margin ever at the Circuit of The Americas, and the top three in qualifying for the United States Grand Prix were separated by a margin of just 0.067s, Red Bull's Max Verstappen taking third behind Bottas and Vettel.
With few of the top drivers improving on their second runs in Q3, Vettel couldn't hide his disappointment at not having hunted down a few extra hundredths of a second around COTA to claim pole.
READ MORE: Bottas secures surprise US pole, as Hamilton manages only fifth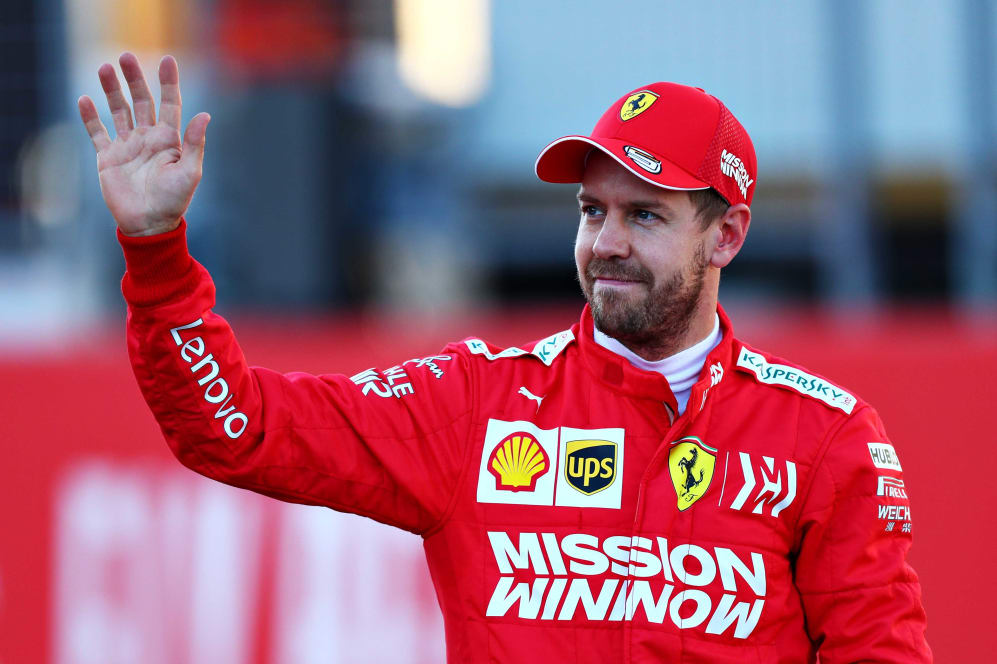 "I had two decent laps," said Vettel. "It was very exciting because it was all so close. I thought I had a little bit more [in hand]. I left some in the high speed for the last run, but in my final run, when I got there, I was already a little bit down.
"One hundredth, I think I was missing. One-hundredths, they're always somewhere, but overall happy. Let's see for tomorrow. Obviously hoping for a good start and then a good race."
Vettel's team mate Charles Leclerc was one of the few drivers who did improve on his second Q3 run – but only by 0.09s, a margin not big enough to lift him above P4, although he wound up just 0.108s off Bottas' pole time.
I was probably lacking a little bit of running and got up to speed a bit too late
And the Monegasque felt he'd have had a better time of it had he not suffered an issue in Free Practice 3 on Saturday morning that required an old power unit to be swapped into his Ferrari SF90 ahead of qualifying.
"I think I'm the only one to have improved [on my second Q3 run], which probably shows that I was probably lacking a little bit of running and got up to speed a bit too late," said Leclerc – although to correct him, Verstappen was also one of the frontrunners to improve on his second run.
Looking ahead to Sunday's race, meanwhile, Vettel appeared to be conscious that every edition of the United States Grand Prix in Austin has been won from either P1 or P2 on the grid, with the Ferrari driver calling a good launch off the line "crucial" if he was to secure his first victory at COTA since 2013.
"[The run to the first corner] is not that long, and part of it uphill so we will see," said Vettel when asked about the race start. "Hopefully we have a good start off the line, which will be crucial, and then we'll see where it takes us.
"Obviously all of us, I think, are on the medium tyres, so nobody has an advantage there, and then it's a long race. We will have a busy race tomorrow. The first lap for sure is important, then there's a lot of racing after that."