Feature
2020 Driver Market: F1 silly season news and rumours after Hungary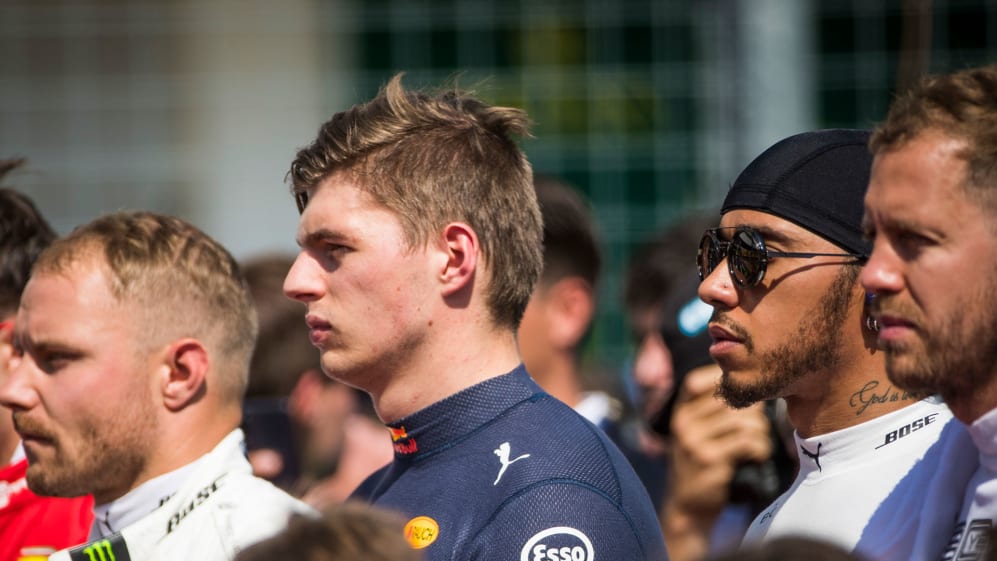 After Hungary, there were a number of updates in the Formula 1 driver market. With the dominoes still holding up, here are the latest silly season rumours and stories as the F1 summer break begins
Mercedes – Wolff wants 'soft landing' for Bottas
If Valtteri Bottas does end up leaving Mercedes at the end of the year when his contract elapses, Team Principal Toto Wolff wants to let him down gently. And the door's still open for Mercedes Junior Driver Esteban Ocon, even he doesn't drive for Mercedes in 2020. Ocon raced for Force India (now Racing Point) from 2018-19 before being replaced by Lance Stroll after his father purchased the team.
"We have a responsibility for our juniors and for the ones who are in the car with us right now, and we're not going to do anything that's going to make it harder for them. So, whatever we decide… if it's for Esteban [to] progress, to make it back one day in a Mercedes, or if it's for Valtteri, [to] have a soft landing like you call it. Because he deserves it, he had great speed [in Hungary]."
Wolff won't make an internal decision at Mercedes until August, however.
Red Bull – Horner denies Mercedes approach for Verstappen
Red Bull Team Principal Christian Horner has denied any approach for his star asset Max Verstappen from Mercedes, or vice versa. Both Verstappen and Lewis Hamilton are out-of-contract at the end of 2020.
"Toto has certainly not spoken to me about it. He speaks to almost every driver on the grid, so I would think if he has had a conversation it's been direct not through the team. The situation with Max is clear and as with other drivers there are always trigger points. But in terms of having those two in one team, I haven't heard from Lewis either that he wants to join next year."
READ MORE: How is the 2020 grid shaping up?
As for Pierre Gasly, whose contract expires at the end of the season, Horner is still supportive of his driver. He said: "I think [it's] very tough. If you go up against Verstappen at the moment, for me arguably he is the most in-form driver on the grid.
"That's an enormous barometer for any driver to go up and be measured against. As a competitor you always want to measure yourself against the best that you can. So, he's a benchmark that obviously Pierre is measuring himself against."
Toro Rosso – Tost wants to retain pair
After Daniil Kvyat's podium in Germany and Alex Albon's solid debut season, Toro Rosso Team Principal Franz Tost has expressed that he wants to keep both drivers for 2020.
"They show a fantastic performance and as you know continuity is one of the major pillars in a successful team," said Tost.
The only stickler for Toro Rosso is that 'senior' squad Red Bull could draft one of their drivers for 2020.
"Both of them would have more experience next year and if the car is competitive enough then I think we could show more such races as we did at Hockenheim," added Tost.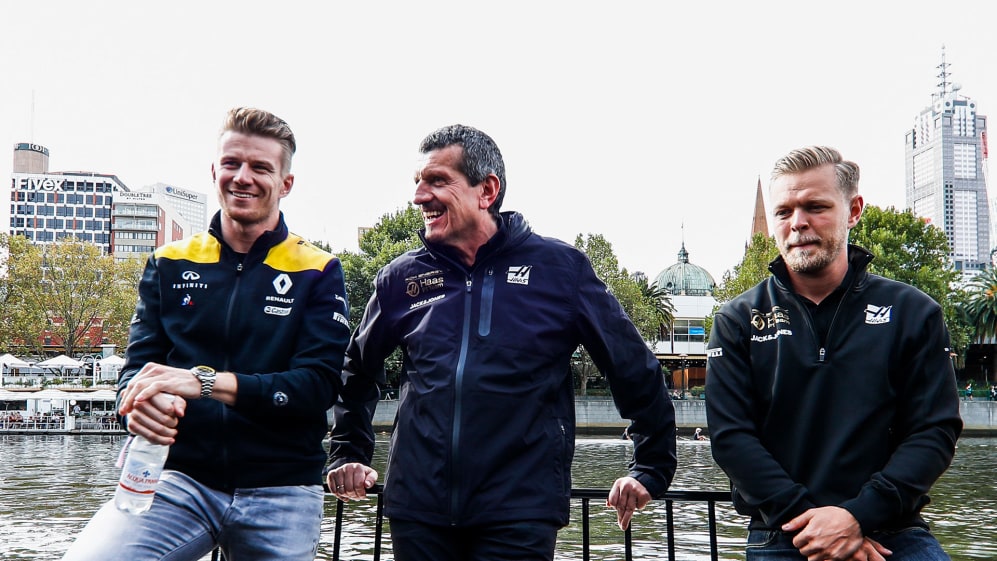 Haas - Ocon or Hulkenberg possible, says Steiner
Haas Team Principal Guenther Steiner hinted that the team may not stick with their current drivers, Kevin Magnussen and Romain Grosjean, for 2020.
"It's a time to take a bigger risk, if you have less to lose," he said. Every situation is different. You need to move accordingly. It could be anything, I don't want to jump to a conclusion, just because we did it once, this is how we are now doing it for the rest of our life."
Ocon – 'out of sight, out of mind'?
Even though he's spent a year out from driving for a Formula 1 team, Haas boss Steiner said that Ocon would feasibly find his way into a team.
"People are still interested in driving here, because they see as a team, we are not weak," said Steiner.
"I think with one year out, it drops the stock obviously, because you are one year out, out of sight, out of mind, but then again, [Ocon] was very good the last years he raced, he did a good job.
"After two years, it's getting difficult that somebody gets a second chance, but look at Kvyat, he was out a year, and he came back, and he's pretty strong. You always look at what happens, and you always take a risk with any driver, except if you take somebody who is there for a long time."
Hulkenberg to Haas would be "explosive"
"I think he has a contract at [Renault], I'm not sure what is happening. That would be quite explosive, eh!?" joked Steiner when asked about a potential move for Nico Hulkenberg. "As I said, we haven't… it's not just me, it's also Mr [Gene] Haas.
"We can't afford all the drivers who are on the market. It's purely exploratory... I don't know who said it. But nobody has done anything. It's talking the talk, but no one is walking. It's just talking."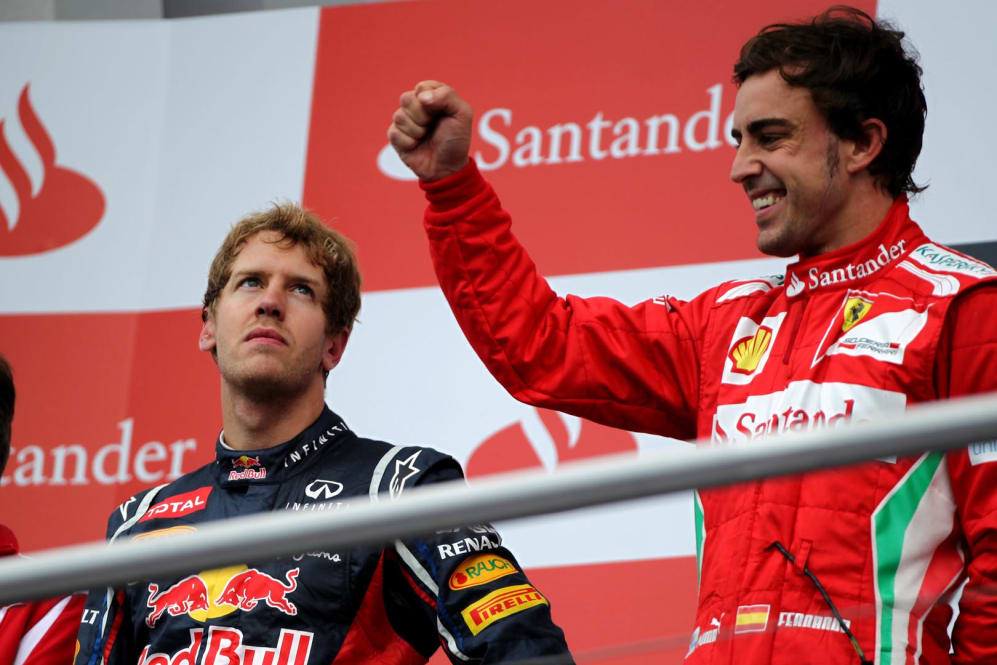 Drivers brush off Alonso return rumours
Fernando Alonso was watching the Hungarian Grand Prix from the comfort of his armchair on Sunday, captivated by the battle between Verstappen and Hamilton. Post-race, the drivers responded to rumours of his return.
"Firstly that's really awesome that he's supportive," said Hamilton. "I was watching some of the starts from his Renault days… I don't know how Fernando is now, he's always going to be a great driver. If he can get a good seat he's always welcome here to battle with us."
Verstappen added, "I think it was a bit of a shame I never had an opportunity fight against him in F1…"
And then the press conference took a turn.
"He could be a good team mate for you!" joked Hamilton, Verstappen replying that the two had prior experience.
"We got along," added Hamilton dryly.
As for Vettel, he was less keen on the idea. He said, "I don't think he ever really liked me. I don't mind. I don't mind him, I respect him for what he achieved and for what he can do on track."
Hamilton and Verstappen then drew even more laughter, Hamilton praising Alonso before Verstappen said: "Maybe he can speak to Toto."
Immediately, Hamilton replied: "Valtteri's great, Valtteri's been winning. You're the one with the extra seat I would say..."
As the summer break goes on, teams will be working behind the scenes to work on their cars, and mull over line-ups for 2020. It's only a matter of time before those dominoes fall…