2021 F1 Grand Prix start times confirmed - including a return to races starting on the hour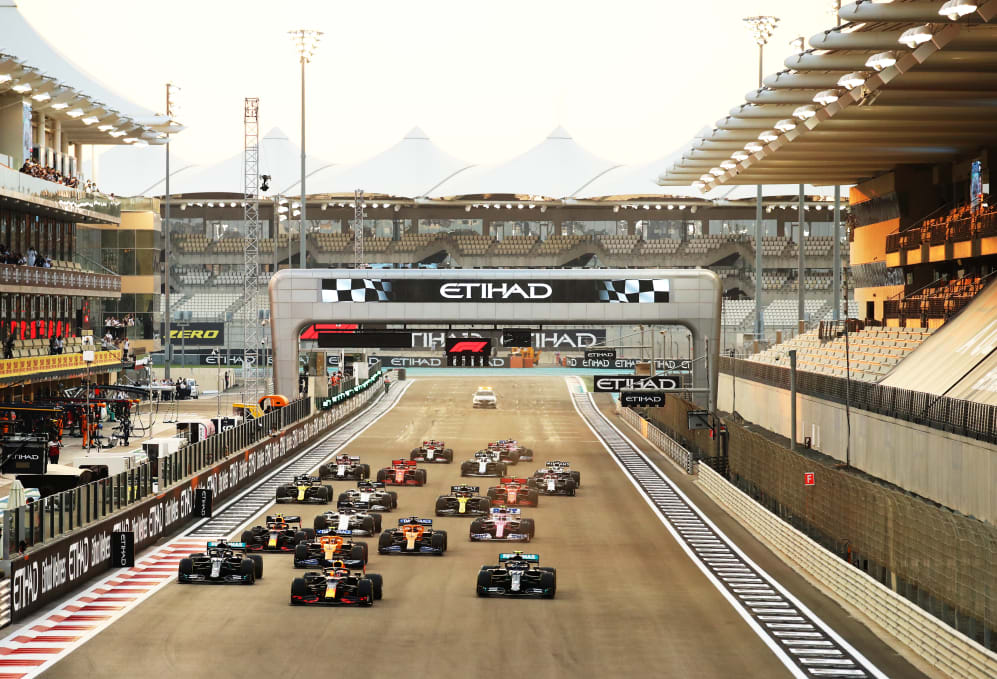 The start times for each of the confirmed races on the 2021 F1 calendar have been revealed, with Grands Prix once again starting on the hour instead of ten minutes past, as was the case last year.
The Formula 1 season will officially kick off in Bahrain on March 26 with Friday's opening free practice session beginning at 1430 local time. Both FP1 and FP2 have traditionally been 90 minutes apiece, but from this season onwards they will be reduced to 60 minutes each – the same as Saturday's FP3 session.
READ MORE: Aero tweaks, new tyres and the cost cap - The 2021 F1 rules and regulation changes you need to know about
That one-hour reduction in practice time will force the teams to cram in more on-track action to get their cars in the set-up sweet spot for qualifying and the race.
The full list of race start times can be seen in the table below. For a complete list, with practice and qualifying times included, click here.
RACE START TIMES - 2021
| GRAND PRIX | DATE | Local Time | UTC |
| --- | --- | --- | --- |
| Bahrain | March 28 | 1800 | 1500 |
| Italy - Imola | April 18 | 1500 | 1300 |
| TBC | May 2 | TBC | TBC |
| Spain | May 9 | 1500 | 1300 |
| Monaco | May 23 | 1500 | 1300 |
| Azerbaijan | June 6 | 1600 | 1200 |
| Canada | June 13 | 1400 | 1800 |
| France | June 27 | 1500 | 1300 |
| Austria | July 4 | 1500 | 1300 |
| Great Britain | July 18 | 1500 | 1400 |
| Hungary | August 1 | 1500 | 1300 |
| Belgium | August 29 | 1500 | 1300 |
| Netherlands | September 5 | 1500 | 1300 |
| Italy - Monza | September 12 | 1500 | 1300 |
| Russia | September 26 | 1500 | 1200 |
| Singapore | October 3 | 2000 | 1200 |
| Japan | October 10 | 1400 | 0500 |
| United States | October 24 | 1400 | 1900 |
| Mexico | October 31 | 1300 | 1900 |
| Brazil | November 7 | 1400 | 1700 |
| Australia | November 21 | 1700 | 0600 |
| Saudi Arabia | December 5 | 1900 | 1600 |
| Abu Dhabi | December 12 | 1700 | 1300 |