Feature
2021 F1 Rules: The proposed blueprint for racing's future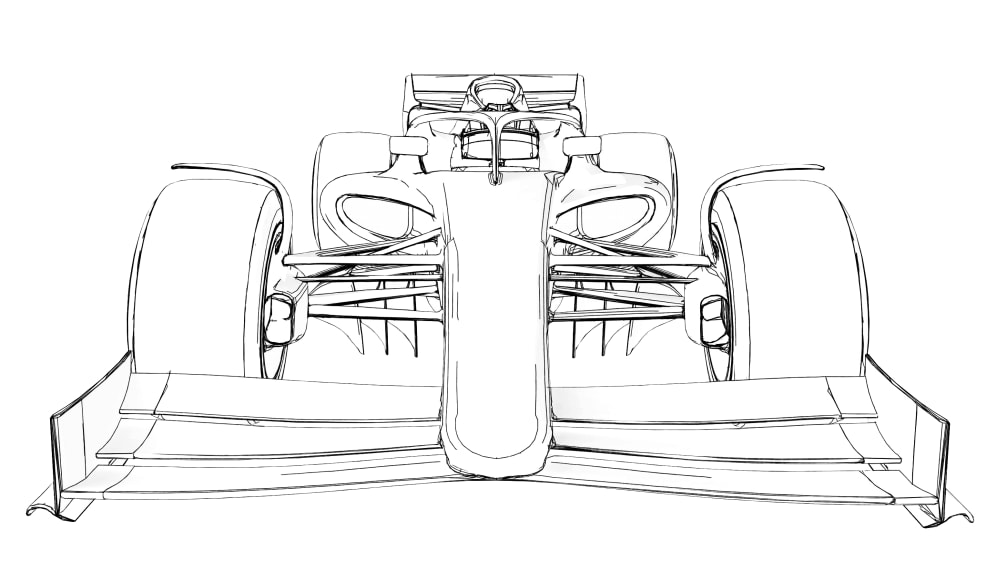 The most concrete vision yet of how the 2021 regulations, designed to fundamentally reshape the make-up of Formula 1, might look has been revealed by the FIA and Formula 1.
Having originally been slated to be unveiled in June 2019, it was decided that a delay to the presentation of the rules to allow further refinements would be wise.
READ MORE: 2021 F1 RULES - What happens next?
So ahead of their new proposed revealing at the end of October 2019, Ross Brawn and Pat Symonds – Formula 1's Managing Director of Motorsports and Chief Technical Officer respectively – along with Nicholas Tombazis, the FIA's Head of Single Seater Technical Matters, talk us through the four key pillars of the new regulations, and the work that's still to be carried out ahead of their finalising.
THE CORE PRINCIPLES
1. More raceable cars
The aerodynamic regulations brought in for 2019 were designed to try to remedy the issues caused by the 2017 rule changes, which saw those cars' complicated aerodynamic designs reduce downforce for a following car by an estimated 50%. But according to Tombazis, any improvements achieved in 2019 are nothing compared to what we'll see in two years' time, when 'ground effect' (downforce produced by the shaped underside of cars) will play a much bigger role in how the cars generate their downforce…
"[With the 2021 car] typically, from about a 50% loss of downforce for the following car at two car distances [in 2017] it's down to about a 5-10% loss," says Tombazis. "So we have a massive reduction of the reduction of downforce for the following car."
That's a huge difference. But disturbed air has further knock-on effects too, chief among them being the damaging effect on a following cars' tyres. And with that in mind, tyres are also a key factor set to change for 2021, when Formula 1 moves from 13-inch to 18-inch rubber.
"We are in fairly deep consultation with Pirelli," says Tombazis, "about how to make the tyres really step up and be in a position where they enable people to race; they don't degrade, they don't force people to manage the tyres so much."
"I think we were asking completely the wrong things of Pirelli over the last two years," adds Symonds. "The high degradation target is not the way to go."
MORE DETAIL
• It's recognised that pit stops are important in F1 and valued by fans, so as Symonds says, the plan isn't for Pirelli to produce a super-hard, "Le Mans-type tyre that will go on and on and on"
• It's been proposed that tyre blankets be outlawed for 2021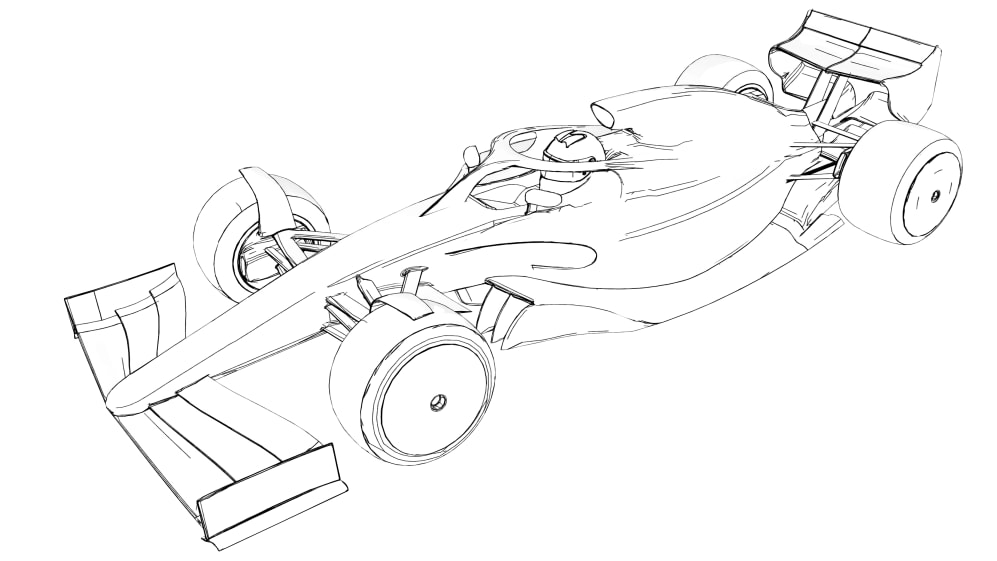 2. More competitive grids
The 2019 British Grand Prix was undoubtedly a cracker – but the bare facts remain that Valtteri Bottas' pole time in qualifying was over three seconds faster than Robert Kubica's P20 time – and Brawn is candid that that's too big a gap for the sport to countenance, with a key objective now being to tighten the field up in 2021 by a nominal factor of around half.
"We have three teams that can win races at the moment, that's all," he says. "Over the next couple of years, Formula 1 will be on a much better path… where a really good, moderately-funded team, can cause a lot of trouble. That's what we want. If you get a Charles Leclerc or a Max Verstappen in a midfield team, it can make a difference. It won't matter at the moment."
Part of the plan to achieve that is to have a set of what Brawn describes as "very prescriptive" aerodynamic rules, designed to stop one team discovering a 'silver bullet' that allows them to crush the opposition. And while Brawn – better than most – understands how those constraints might frustrate some F1 teams' aerodynamicists, he was adamant that the good of the sport depended on them…
"Undoubtedly," he says, "from the relative freedom teams have had so far, it's going to be frustrating. But if they can take the approach that these regulations are the same for everyone and 'we're going to do a better job than anyone else, we just won't be two seconds faster, we'll be two-tenths faster' – that's what we want from Formula 1."
MORE DETAIL
• The removal of some driver aids on the cars is being evaluated ahead of October
• A reduction of car-to-pit telemetry is also being investigated
• It's been proposed that a driver has a much more prominent role in managing car issues like overheating and tyre wear during the race, rather than having their race engineers coach them through those issues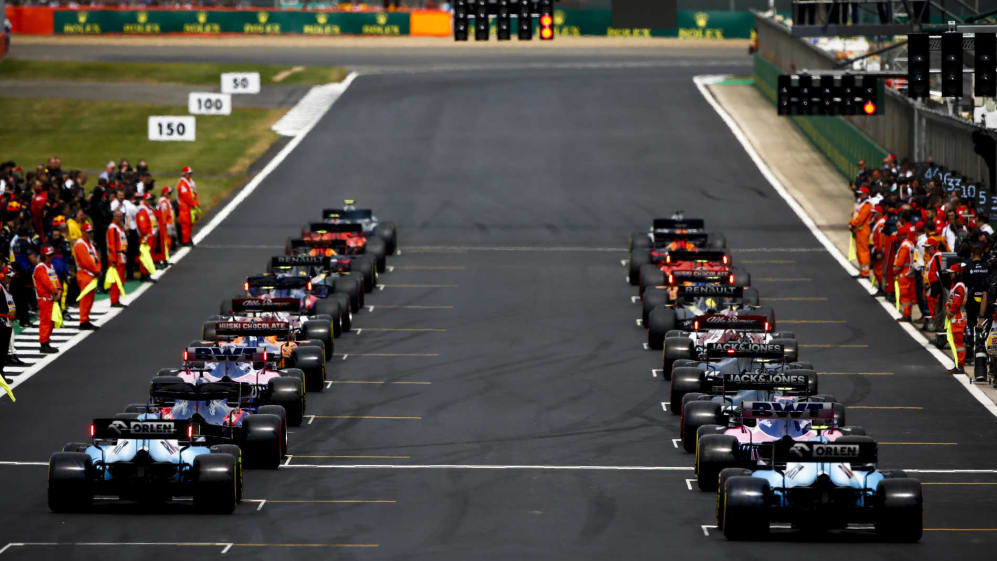 3. Cars that make you go 'wow'
Formula 1 cars need to represent the pinnacle of single-seater engineering, but they also need to be something much more basic: they need to be sexy. And so, while lap time is key, making the 2021 F1 car deserving of a spot on a fan's bedroom wall has been judged to be just as important.
"We do aim for the final product to be aesthetically pleasing," says Tombazis. "To be a car that promotes a certain amount of passion and a certain 'wow factor', so we want that to be part of the new Formula 1."
With that in mind, while development of the prototype 2021 car is obviously far down the road at this point, there are still some refinements set to be made before October.
"The front wing, we're still not completely pleased about," says Tombazis, "both from an aerodynamic point of view and from an aesthetic point of view. So we're trying to make it a bit better in both aspects. There's good reasons why the wing is very wide aerodynamically, but we all will appreciate that it's not the best aesthetic result, so there's work going on there."
Helping to inform that, meanwhile, will be consultation with F1 fans themselves, something that's unique in the history of the sport.
"That's never been done before," says Brawn. "So understanding from the fans what it is that turns them on about Formula 1, and also talking to the fans who've stopped watching or don't watch – why don't they watch, what's stopped?
"So the fans are quite a big part of setting the direction of Formula 1."
MORE DETAIL
• The FIA and Formula 1 will work with an automotive stylist to translate important design features on the car into the technical regulations
• Along with the cars, the type of circuits that Formula 1 races at will also be analysed, with the new race in Vietnam set to be a first test of "a new philosophy of where we should take Formula 1," according to Brawn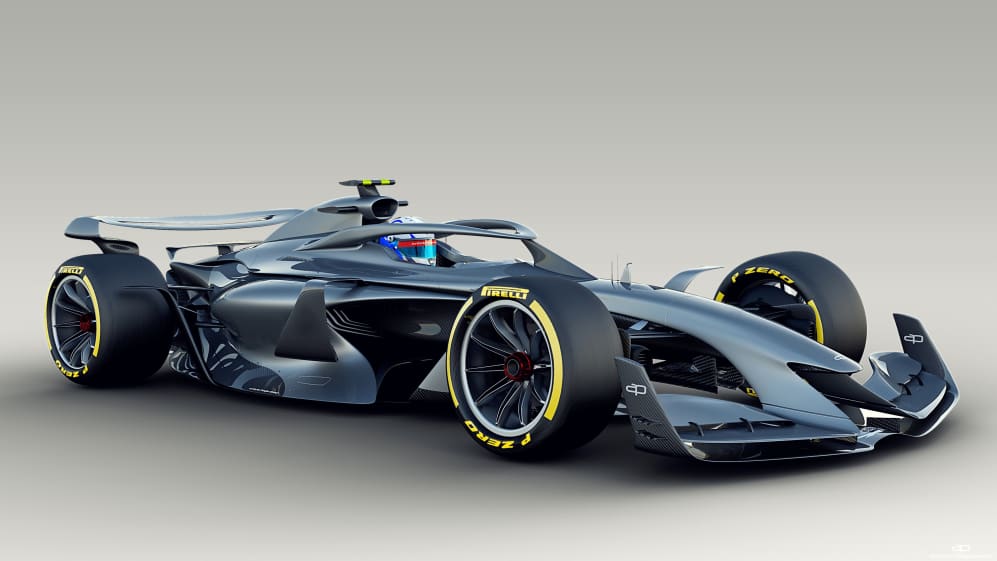 4. A financially viable championship
Not only are the FIA and Formula 1 looking to impose budget caps and tighter financial regulations for 2021 – they also want teams to simply be able to go racing for less money, with a number of potential cost-reducing elements already identified.
They include:
Standardised wheel rims
A standardised brake system
A ban on hydraulic suspension systems
A restriction on the use of certain exotic materials
Standardised radiators
A frozen specification of gearbox parameters
Standardised pit equipment for all teams
All of the above are being discussed for inclusion in the 2021 regulations, while less tangible things like a reduction of time allowed in the wind tunnel could also play a part in preventing financial might being the be-all-and-end-all in F1.
On top of that, cost controls are set to be put in place to limit the size of teams, with the goal again to stop the big teams out-muscling the smaller ones with superior resources.
"The great teams will still be the great teams," says Brawn. "But in all the marginal gains that they do where they have 10 people on a project instead of two, which brings 5% more performance – they won't do that anymore. They can't, or if they do, they'll be losing out in other areas where perhaps they could perhaps be making better gains."
MORE DETAIL
• It's been proposed that that drivers' salaries and the salaries of a small number of key team personnel wouldn't be included in the cost control
• Marketing activities probably wouldn't be restricted under the cost control either as, according to Brawn, "that's good for Formula 1, that's good for everyone"