2022 F1 Grand Prix start times confirmed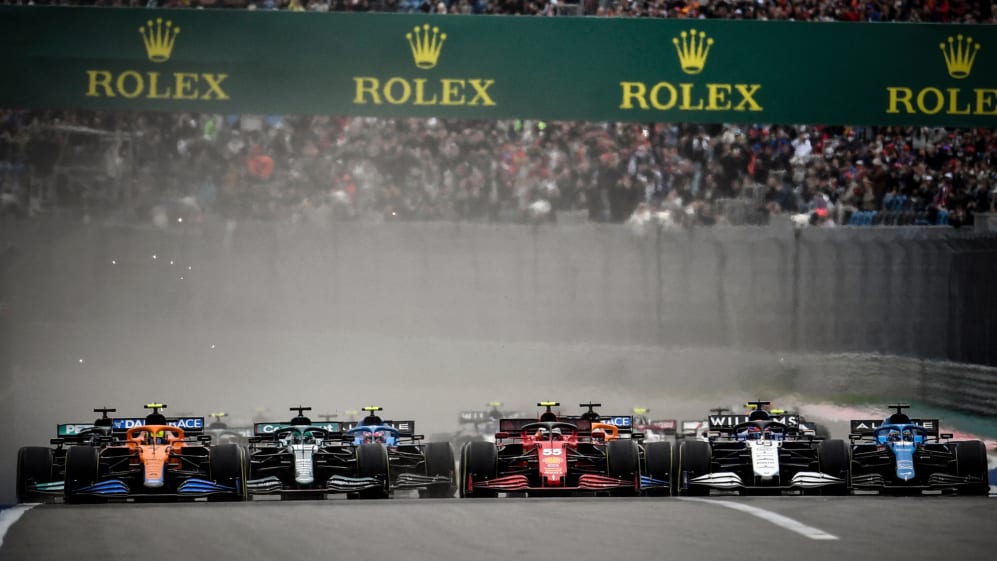 The start times for all 23 races on the 2022 Formula 1 calendar have been revealed…
The season will kick off at the Bahrain Grand Prix on March 20, as Formula 1 prepares to enter its brand new era of regulations, with ground-breaking cars designed to promote closer racing.
DIARY DATES: The 2022 F1 calendar, pre-season testing and car launch schedule
Miami makes its debut on the calendar on May 8, while Abu Dhabi will host the final race of the season on November 20 – as the likes of Singapore, Melbourne and Montreal return to the schedule in 2022 after their previous Covid-related absences.
The full list of race start times can be seen in the table below.
Race start times – 2022
| GRAND PRIX | DATE | LOCAL TIME | UTC |
| --- | --- | --- | --- |
| Bahrain | March 20 | 1800 | 1500 |
| Saudi Arabia * | March 27 | 2000 | 1700 |
| Australia | April 10 | 1500 | 0500 |
| Emilia Romagna | April 24 | 1500 | 1300 |
| Miami | May 8 | 1530 | 1930 |
| Spain | May 22 | 1500 | 1300 |
| Monaco | May 29 | 1500 | 1300 |
| Azerbaijan | June 12 | 1500 | 1100 |
| Canada | June 19 | 1400 | 1800 |
| Great Britain | July 3 | 1500 | 1400 |
| Austria | July 10 | 1500 | 1300 |
| France | July 24 | 1500 | 1300 |
| Hungary | July 31 | 1500 | 1300 |
| Belgium | August 28 | 1500 | 1300 |
| Netherlands | September 4 | 1500 | 1300 |
| Italy | September 11 | 1500 | 1300 |
| Russia | September 25 | 1400 | 1100 |
| Singapore | October 2 | 2000 | 1200 |
| Japan | October 9 | 1400 | 0500 |
| United States | October 23 | 1400 | 1900 |
| Mexico ** | October 30 | 1400 | 1900 |
| Brazil | November 13 | 1500 | 1800 |
| Abu Dhabi | November 20 | 1700 | 1300 |
*Daylight Saving time starts in the UK/Europe on Saturday night/Sunday morning
**Daylight Saving time ends in UK/Europe AND Mexico on Saturday night/Sunday morning