30 drivers set to do battle as new-look F3 championship kicks off in Barcelona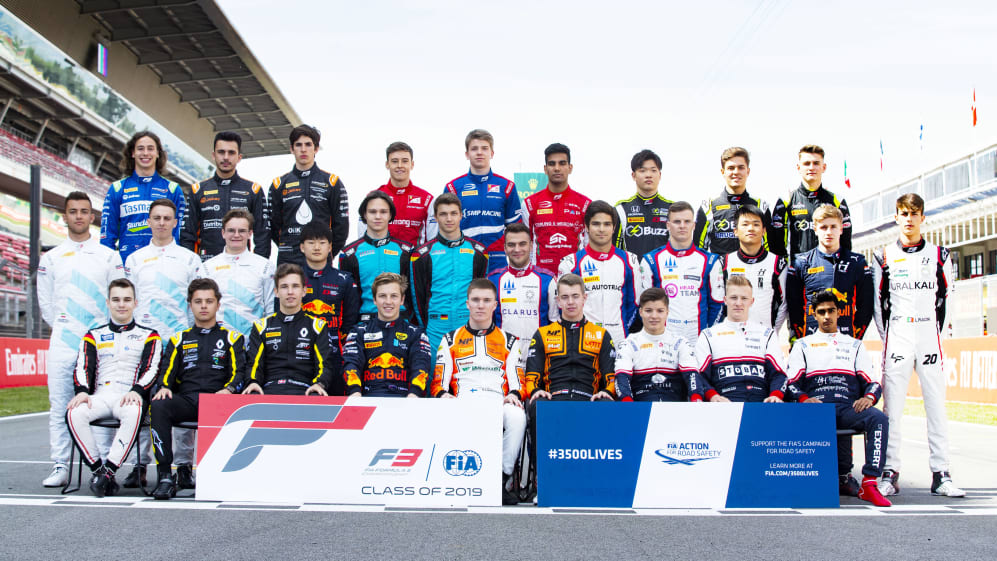 30 of the most talented young drivers in the world will go wheel-to-wheel this weekend as the first round of the new-look FIA Formula 3 Championship gets underway in support of the Spanish Grand Prix in Barcelona.
Designed as the perfect platform for young drivers to climb their way up the FIA's single-seater pyramid, the category (which replaces the respective GP3 and European F3 series, which spawned the likes of Max Verstappen, Valtteri Bottas and more) sees competitors do battle in identical machinery, with two races taking place at each of the eight F1-supporting rounds.
With no mandatory pit stops and flat-out racing from start to finish, you can sit back and enjoy the dramatic rise of these drivers as they compete to become champions and bid to advance up the ladder to F2 and F1.
For all the latest on the F3 championship, click here.