70th anniversary F1 season set to begin in Melbourne on 15 March 2020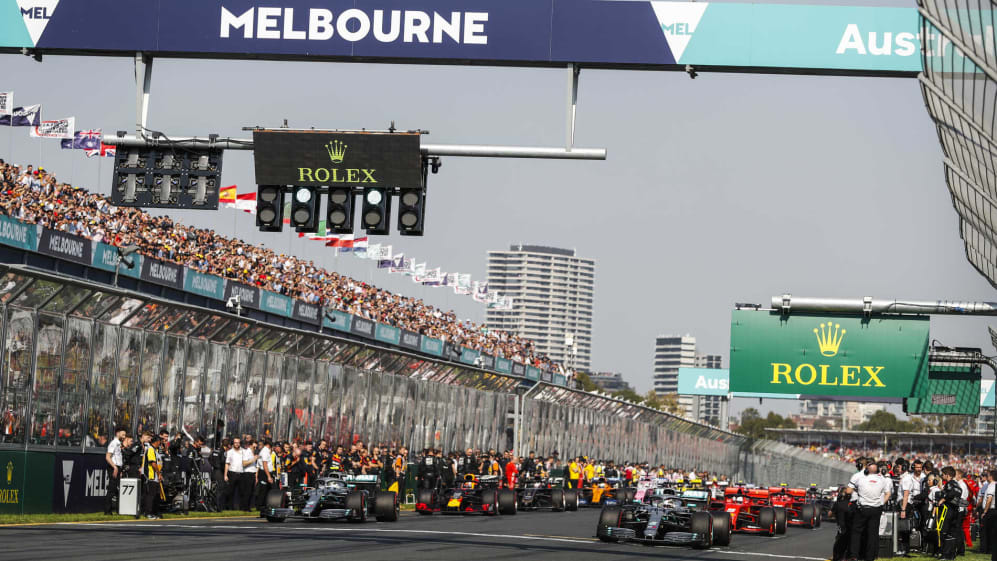 Formula 1 announces today that the first race of the next FIA Formula 1 World Championship will be the Formula 1 Rolex Australian Grand Prix 2020. The Albert Park Grand Prix Circuit in Melbourne will host the event from Thursday 12 to Sunday 15 March.
2020 will be a year of anniversaries for Formula 1 as it marks the 70th of the pinnacle of motorsport and also the 25th. year of the Formula 1 Australian Grand Prix in Melbourne, which has hosted the event at the Albert Park Grand Prix Circuit every year since 1996. Like this year's event, the Formula 1 Rolex Australian Grand Prix 2020 will run on the weekend following the Labour Day long weekend in Victoria, which is also the weekend before the start of the AFL (Australian Football League) season.
Rolex, a Global Partner of F1 since 2013, will be the Title Sponsor for the eighth consecutive year.
Chase Carey, Chairman and CEO, Formula 1 said:
"We are pleased to announce that, as has been the case for many years now, the next FIA Formula 1 World Championship season will get underway in Melbourne. The Albert Park circuit is one of the most popular venues on the calendar, much appreciated by everyone who works in Formula 1. The enthusiastic reception from the Australian fans makes this round really unique and special. There can be no better place to start the 2020 season, which will be significant as the sport will celebrate its 70th anniversary. We are also pleased that Rolex, who have been one of our Global Partners for many years, will continue to be the title sponsor of the 2020 Australian Grand Prix."
Andrew Westacott, Australian Grand Prix Corporation CEO, said:
"Hosting Melbourne's 25th Formula 1 race conjures excitement and interest, and as they said back in 1996, 'Melbourne – what a great place for the race!' We've got the largest on-track program of any Formula 1 event in the world and combined with the amount and quality of off-track entertainment, there's something for all and it's an event that simply must be experienced. The date confirmation provides the opportunity for interstate and overseas visitors to plan a lengthy stay in Victoria."
Arnaud Boetsch, Rolex SA Communication & Image Director, said:
"The Rolex Australian Grand Prix is always eagerly anticipated, marking the start of another exciting Formula 1 season. This is the pinnacle of motorsport, where success is built on cutting-edge technology, skill and teamwork. Rolex is dedicated to the pursuit of perfection in everything it does and we are delighted to enter our eighth year as Title Sponsor of this season-opening race in Melbourne."