Feature
9 things you might not know about Antonio Giovinazzi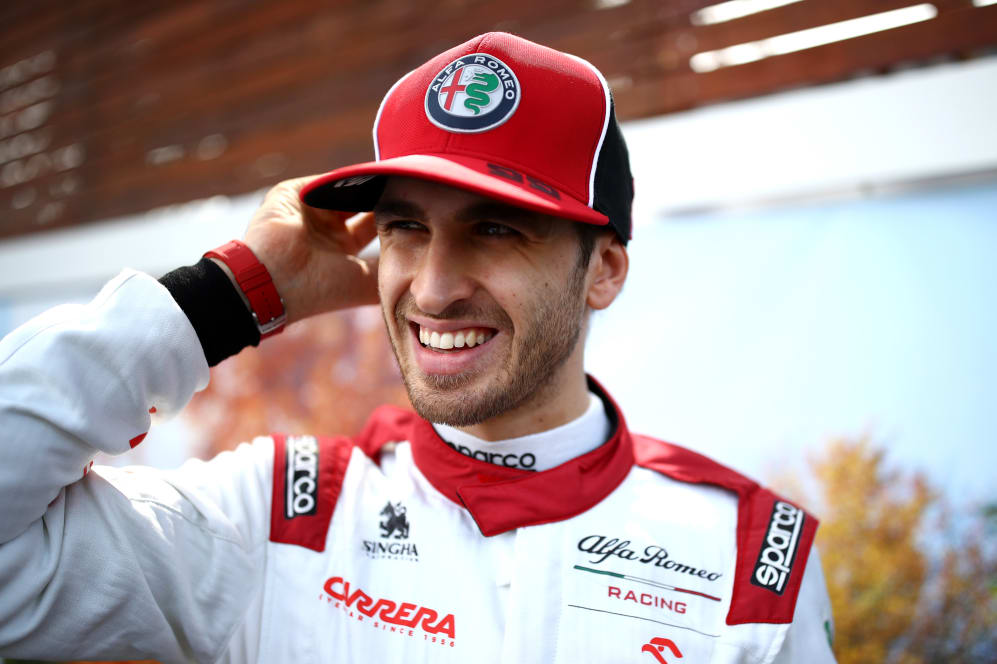 He's the only Italian on the grid and drives for Alfa Romeo. You may also know him as Kimi Raikkonen's team mate and for having an impressive head of hair. But there's so much more to Antonio Giovinazzi, the 26-year-old who is awaiting the starting pistol for his second full-season in F1…
1. He has more than 25 pairs of white shoes
Racing drivers are usually collectors. For some it's classic cars, others it's watches. Giovinazzi, though, has a more stylish collection in his apartment – shoes. We shouldn't be surprised; plenty of Italians are fashionistas.
"I like shoes," he says. "White shoes. I have a lot, at least 25 pairs. I have a small place so I can't have too many. So for now, that's enough."
White is a brave colour of choice for a shoe as it requires a meticulous cleaning regime, but that is something Giovinazzi is all over. "Each time I get back home, I clean them and then put them in a box," he says. "Each one has their own box."
2. He can't cook but loves Italian food
An Italian would say that, of course, but that view is well supported by culinary gurus who hail the European country's incredible gastronomy.
Giovinazzi calls Puglia home. It's a region of farmers, with its flat land providing the conditions to yield more than 40% of Italy's olive oil and huge quantities of durum wheat – making it famous for its pastas and bread.
"I'm not very good at cooking," concedes Giovinazzi. "I had the luck that my mum is a fantastic cook, so I ate very well as a kid and I didn't need to cook.
"Since I started living by myself, I go to restaurants or cook very simple things at home. My girlfriend is a great cook, so I'm very lucky."
Orecchiette, the signature pasta from Puglia, is his favourite with arrabbiata – hot and spicy tomato sauce. "But I also love pizza, lasagne and Tiramisu. I just love Italian food."
3. Marchionne wanted him at Ferrari
Growing up, most aspiring racing drivers – if not all and particularly if they're Italian – hope to one day pull on a red racing suit and take the wheel of a Ferrari.
Giovinazzi was no different, so you can imagine his sense of pride when the late Sergio Marchionne, CEO of Ferrari at the time, was personally keen for Giovinazzi to be drafted into their Driver Academy (FDA).
"I did a simulator test at Maranello after the race at Monza in 2016," he says. "Marchionne was one of the guys who pushed really hard for me to join the Ferrari family. He was a really important person in my career. I have huge respect for him. I don't know why he liked me, but I was lucky that he did."
Giovinazzi signed a contract with the FDA, which yielded opportunities to stand-in for Pascal Wehrlein at Sauber before he made his full-time debut with Alfa Romeo – as part of an arrangement, Ferrari have the opportunity to place one of their drivers in one of Alfa Romeo's seats – last year. He was then renewed for 2017 after a strong second-half of the campaign.
"I'm proud to be part of the Ferrari and Alfa Romeo families," he adds. "It's a dream."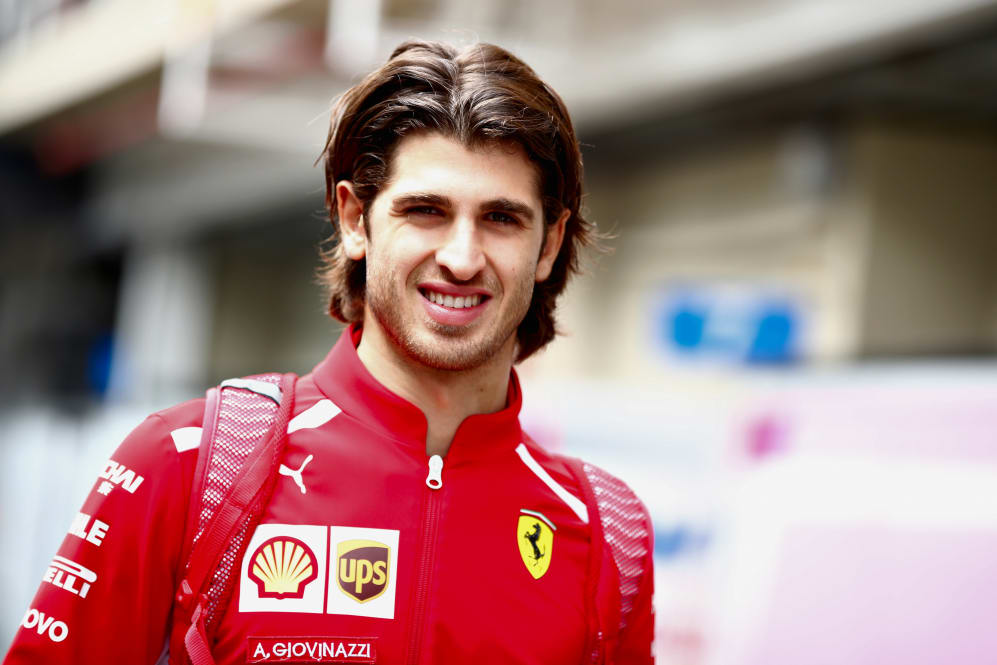 4. He's a member of tennis club where Djokovic trains
Formula 1 drivers tend to count others sports among their hobbies, with tennis one of Giovinazzi's favourite past times.
When he's back in Italy, he is a member of and plays at the Piatti Tennis Centre in Bordighera. It's an exclusive club and school, where world number one and 17-time Grand Slam champion Novak Djokovic trains, having previously been coached by the owner Riccardo Piatti.
"I'm not good at tennis," says Giovinazzi. "But when I'm in Italy, I play there. It's nice to have a hit and switch off from Formula 1. Piatti is a big fan of F1, so when we met, he told me to come and train there. Hopefully I'll get more time to improve my game.
5. He talked cycling with Tour de France champ Chris Froome in a Monaco bar
Living in Monaco, there are plenty of demanding hills and extraordinary vistas to enjoy when out on push bikes – another of Giovinazzi's passions.
It also presents an opportunity to bump into elite athletes in that field, such as four-time Tour de France yellow jersey winner and resident in the iconic Principality, Chris Froome.
"I met him a few times in a bar," says Giovinazzi. "I'm not sure if he knew who I was initially, but I knew who he was. I haven't cycled with him – not sure I'd be able to keep up – but I have chatted to him. It was good to talk to one of the best cyclists in the world.
"I also know Vincenzo Nibali (one of only seven riders ever to win the three Grand Tours). It's useful to talk to other athletes, because they have such a different view of the sport. It's interesting to learn what they do before a race, how they prepare. There's always areas to improve, and I can learn from them."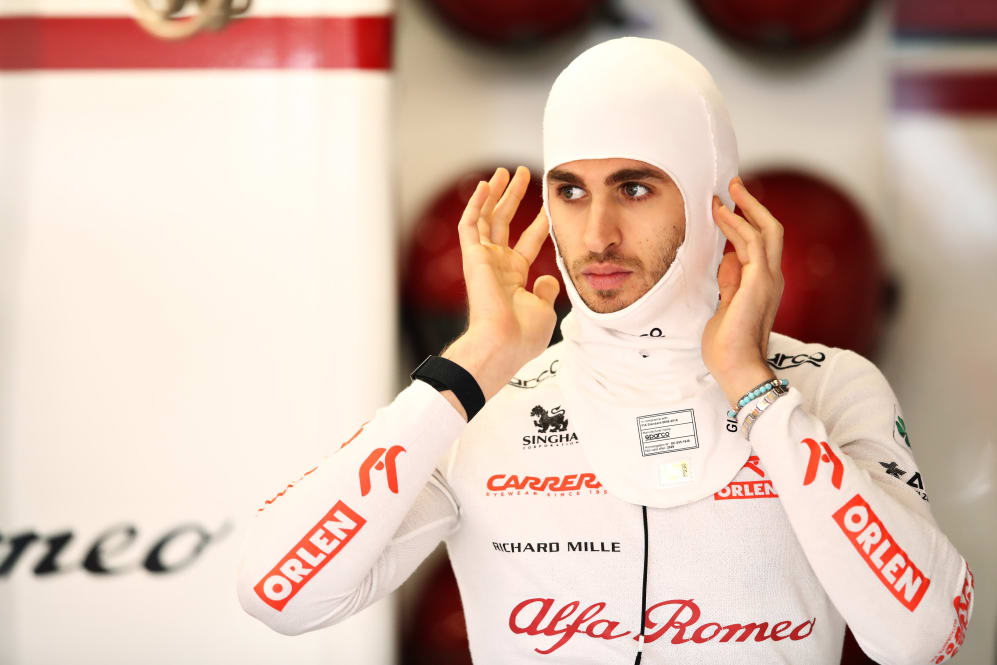 6. His simulator is his favourite thing in his apartment
Are you even a Formula 1 driver if you don't have a simulator in your apartment? Giovinazzi only got himself one earlier this year and he's managed to squeeze it into his living room…
"My simulator is my favourite thing in my whole place," he says. "My girlfriend hates me as there's not much space now! It just fits between two sofas.
"I like to play eSports or Assetto Corsa. I'm only got the simulator in January, but I'm spending a lot of time on it now, after training, of course. I use my real name, so you'll be able to find me – but I'm only new to it and still getting my licences."
While it might not be that useful for his day job, there are some benefits. "It is not physically stressful, but mentally it's useful training because you need good concentration, you can't afford to make mistakes. You need consistency."
7. He's a numbers person
Maths isn't everyone's cup of tea at school, but that was Giovinazzi's favourite subject – and those skills are coming in handy when analysing data.
"I'm very analytical," says Giovinazzi. "I like to see all my data the end of a day's running and go through it in detail, trying to find a way to improve. In our sport, there are a lot of numbers involved.
"I love to work with numbers. I was good at maths at school, so I enjoy working with numbers. Sometimes, I like to sit there by myself and just look through the data, comparing with Kimi [Raikkonen] and then sit down with my team to discuss it more!"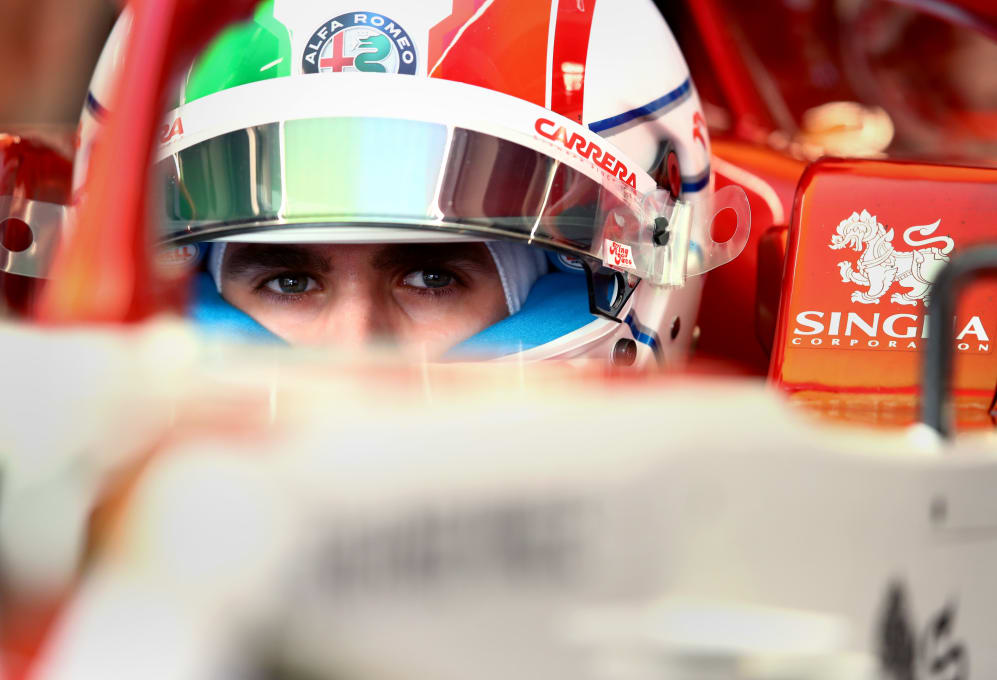 8. He never switches off from F1
You don't have to spend long with Giovinazzi to realise he is 100% dedicated to succeeding in motor racing. It's clearly his passion, so much so that he struggles to switch off from the sport, even during the winter break.
"After the season, I see my family, see my friends, try to turn off my F1 brain," he says. "But it's quite difficult. As soon as I turn on the TV, I switch straight to Sky Sports F1.
"I put a big focus on training during the winter. I want to work more than everyone, so I can achieve my target of winning. This year, I want to be fitter but also change the way I approach the weekend, so I have more energy available when I need it. It's all about the little details."
9. He's a big fan of bees
Those of you with eagle eyes will have spotted a cartoon bee wearing Giovinazzi's helmet and aiming his sting potently on the back of the Italian's helmet. The Alfa Romeo driver added it to his design a few years ago – and his affection for the creature tells you a lot about his own character.
"The bee is my favourite creature," he says. "It's an elegant and beautiful being, small but terribly dangerous. It shows that appearances can deceive – what looks innocuous packs a big sting! It's also a very strong animal which works in teams."