Interview
'A lot is possible' in the race - Max Verstappen Q&A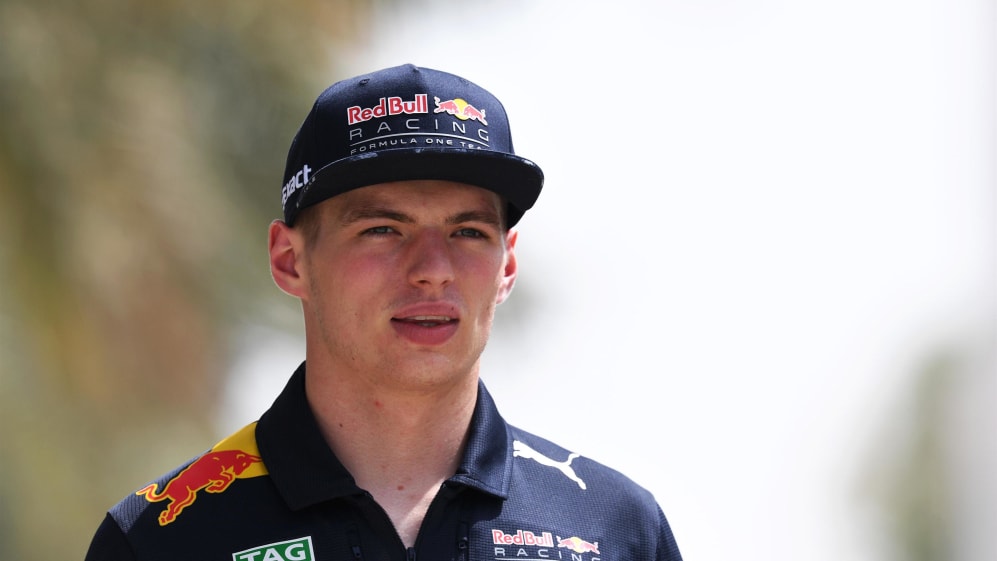 Max Verstappen was upbeat in Bahrain on Saturday after topping final practice and then qualifying sixth for Red Bull. The other reason for his good mood, however, was his apparent confidence that the team are really starting to get on top of their 2017 car - and that they can take the fight to Ferrari on Sunday…
I think we can be close to Ferrari... Mercedes is still too quick
Q: Max, the Bahrain track is known to be a power circuit and that usually means a bit of a downside for Red Bull Racing. But surprisingly here you are closer to Mercedes and Ferrari than ever before this season. Where has that come from?
Max Verstappen: We've worked on the car in every little detail. We have really found things to optimise it - and it worked. I think we understood the car better here than at the previous two races and that brought us closer to Mercedes and Ferrari.
Q: You had a difficult Friday but suddenly today things looked a lot better. What happened overnight?
MV: We've changed the car a lot overnight and it seems to work really well. Of course FP3 doesn't mean so much - but we've been really competitive. Qualifying was not too bad as well.
I felt really good in the car. But then in my last Q3 run when I was behind Lewis (Hamilton) and we both were preparing on out laps, just when I wanted to prepare into the last corner Felipe (Massa) overtook me and just stopped.
There was a big gap behind us so I thought, 'Why did he do that?' I had to stay in first gear all around the corner to make a gap to him and that basically ruined my qualifying lap, as I had cool tyres and a very bad exit out of that last corner and into my qualifying lap. I had understeer and that was basically it for me. It was a shame and I thought to myself that we could respect each other more to keep a reasonable gap. But that's how it is. But other than that it was a positive qualifying.
Q: So what are your expectations for the race? Everybody dreams about a three-header race…
MV: Yes, I think we can be close to Ferrari. Mercedes is still too quick. But when it all boils down to the tyres we know that they struggle a bit more - and then this could be our chance. You never know! (Laughs)
Q: Was today an indication that you are more on top of the car than in the first two races?
MV: Yeah, definitely things work much better. Sure, there are little things on the car that we still need to decode - but the cars are still pretty new and maybe we have to learn to understand these new cars a bit more than Mercedes or Ferrari. But we are getting there. Ferrari and Mercedes can turn up their engine in qualifying more than we can - unfortunately - but in the race we usually look a bit more competitive than in qualifying. So I start the race with the feeling that a lot is possible.