Feature
A new dawn rises - the 2017 F1 season preview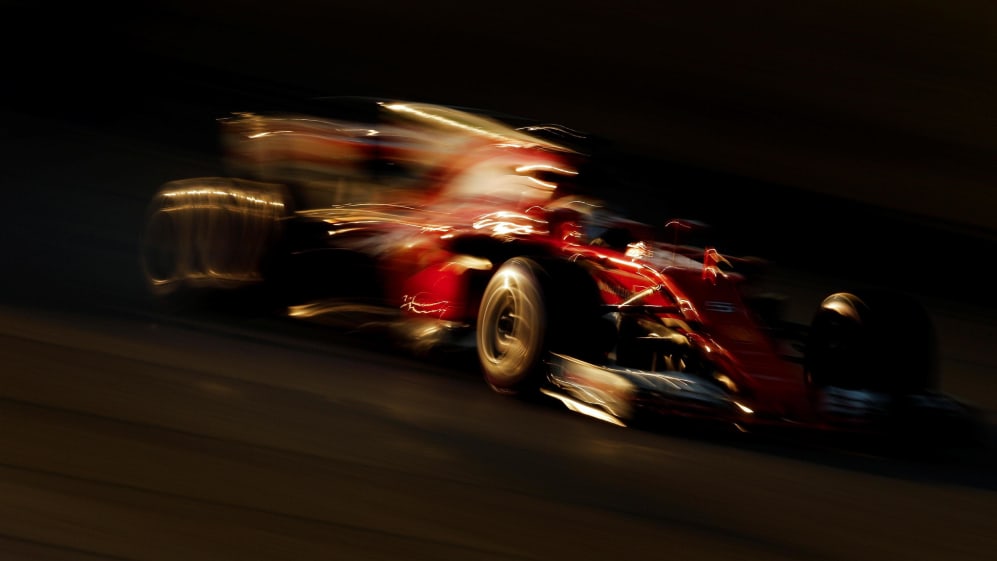 The wait is almost over. Formula One racing's bold new era of more dramatic and stimulating cars will finally become reality next weekend with Melbourne's 2017 Formula 1 Rolex Australian Grand Prix.
Ten teams are fighting out the 2017 FIA Formula One World Championship, with cars that the FIA have promised will be up to five seconds a lap faster than their counterparts in the first three seasons of the turbo-hybrid formula which began in 2014.
A three-horse race at last?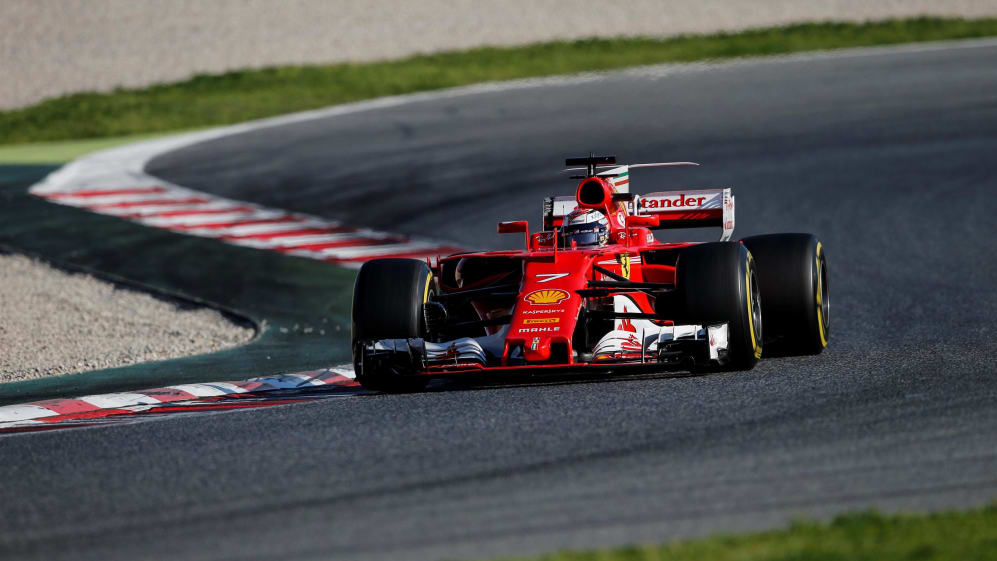 Ferrari clocked the fastest lap of pre-season testing - nearly 0.7s ahead of Mercedes
Following eight days of pre-season testing, in two sessions in Barcelona, it seems that the leading teams may be a lot closer than they have been since Mercedes' three-year domination started.
Ferrari have been very fast, with Mercedes not far behind and Red Bull and Williams also looking promising.
But before we start to assess the apparent merits of the leading contenders, let's take a look at what's changed since 2016. Quite a lot, is the answer, and the revisions promise much for a racing series that is on the brink of very significant change.
New technical rules
First up are the dramatic new technical regulations, which have resulted in more powerful (and slightly heavier) cars, emboldened with extra downforce and mechanical grip from wider tyres. They will, of course, be much faster than their predecessors, and may well prove to be the fastest F1 cars ever. But with so much downforce and grip they will also be much more taxing to drive - and more spectacular.
Tyres
As a key part of the new package, Pirelli's tyres are 25 percent wider than last year's in the search for a big increase in mechanical grip to go with significant aerodynamic changes.
The fronts are almost the width of the previous rears, rising from 245 mm to 305, while the rears increase from 325 to 405. Their diameter is also slightly bigger.
Just as important, though, is that while Pirelli will supply the usual hard, medium, soft, supersoft and ultrasoft rubber, the individual compounds are different to 2016's and the aim has been to make them much more durable so drivers can push harder, and longer.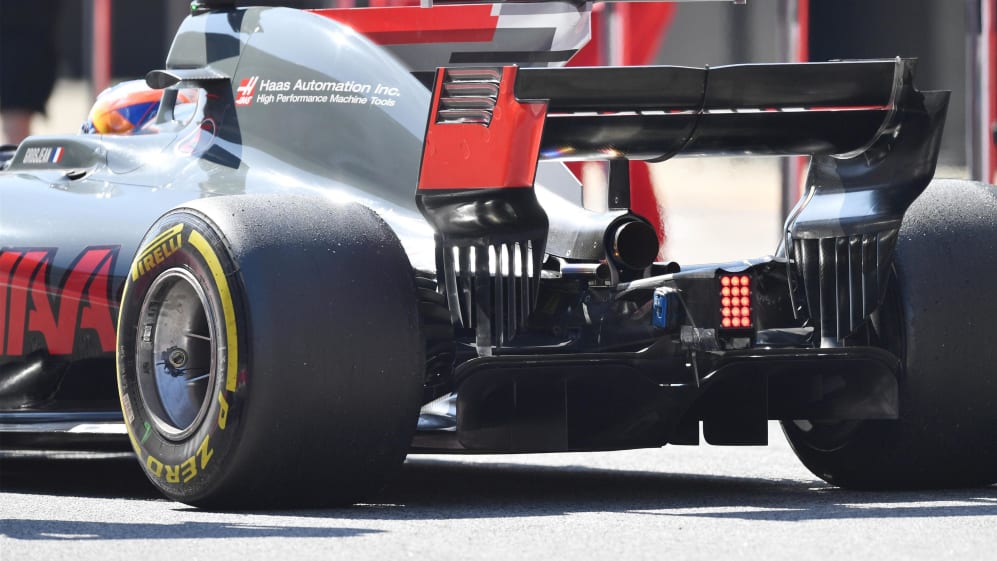 Wider tyres mean more grip - and faster cornering
Bodywork and aerodynamics
The overall width of the cars has increased from 1800 to 2000 mm, facilitating a new front wing that increases from 1650 mm wide to 1800, the width that was mandated between 2009 and 2013. The wing also has a stylish swept-back shape in plan view, and the length of the nose section has been increased slightly.
Where once there were exclusion zones, there is now more freedom for the aerodynamicists in the crucial bargeboard area immediately in front of the sidepods, which is key to the efficiency of the airflow from the front wing to the rear bodywork encasing the power unit and the diffuser at the back of the car.
The sidepods now have a 1600 mm width limit, the same as the floor, which is up from 1400, and also have a swept-back shape in plan.
The diffuser's leading edge used to start at the rear axle centreline, but now starts 175 mm ahead of it. Where it was previously 1000 mm wide and 125 mm deep, the diffuser's relative dimensions are now 1050 and 175, to help generate more downforce.
The overall height of the rear wing has decreased from 950 mm to 800, as the width increases from 750 mm to 950. The endplates were formerly rectangular but are now swept back in side elevation, and curve inwards at their bottom edges.
Interestingly, the rulemakers left scope for the return of the 'shark fins' last seen back in 2009 on engine covers. Teams including Mercedes, Ferrari and Williams added 'T-wings' to these in testing, a solution which may well stay for Melbourne.
Minimum weight
The minimum weight was 702 kg, but has increased to 722 to allow for the cars' bigger dimensions.
Engines
The unloved engine token development system has been shelved, leaving teams free to bring design enhancements during the season so long as they do not exceed their allowance of four engines per driver for the 20 races.
However, manufacturers now face new weight and materials restrictions to place a limit on the scope of their 'unfettered' development.
Fuel allowance
Cars are now allowed 105 kg of fuel, an increase of five percent. But there are new restrictions on the fuel blends that teams may use. They may only nominate five for the whole season, with only two permissible per race weekend.
And new sporting regulations
There have also been changes to the sporting regulations.
Key among these, given the misfortunes which befell the Mercedes drivers in particular at times last year, the rules on clutch engagement have been tightened up significantly. Starts could thus be really critical again.
The FIA wants to bring more control within the drivers' hands instead of the engineers'. Last year they looked at radio communications and clutch bite points, as well as making drivers use only a single clutch paddle. Now there are further limitations on clutch control, and the movement and location of the paddles.
There must now be linear control of the torque during clutch engagement, and it is no longer permissible for engineers to map the settings so that most of the available movement of the paddle would be within the optimum bite point of the clutch.
In other words, with the new linear settings, it's up to the driver to find the exactly correct bite point of the clutch to make the best start without getting excessive wheelspin or bogging the engine down.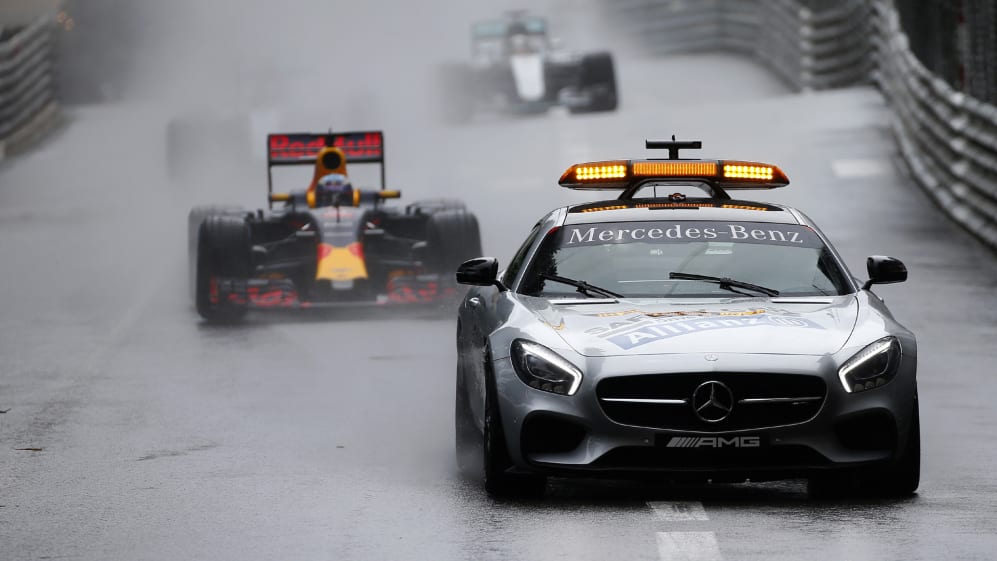 Wet races starting behind the safety car is a thing of the past
Adding to the challenge, there can only be a maximum movement limit of 80 mm in the clutch paddle, and the paddle must be 50 mm clear of anything else in the cockpit so the driver cannot, for example, rest the back of his hand against the dash panel to help steady his digital clutch engagement.
Wet-weather standing starts
If a safety car is deemed to be required for the beginning of a race due to wet weather, unlike previously a normal standing start will occur once the track is deemed safe to race. The process will see the safety car return to the pit lane and the cars assembling on the grid for the start.
So is the racing going to be better?
The jury is still out on whether the tyres will degrade at a slower rate than their predecessors, as Pirelli promise. But some drivers whose cars were well set up in the Spanish tests were excited about how much harder and longer they could push before the rubber's performance goes off. At the same time, however, there doesn't yet seem to be the same huge lap time benefits between the softs and the supersofts, and the supersofts and the ultrasofts. This may have been due to temperature zones in testing affecting their individual working ranges and efficiency, however.
The new machines are definitely harder to drive, as expected and intended with their significantly greater aerodynamic download, and therefore they are visually more exciting to watch.
Mercedes' Lewis Hamilton admitted that he felt the difference physically at the end of the first morning of testing in late February, after completing 73 laps.
"I'm finding the car is much more physical to drive than in the past," he revealed. "It's so much faster in the corners. The force you feel on your body and on your neck is much higher. I've got bruises and bumps where I've never really had them before."
Like all of his fellow drivers, however, he changed his training regime over the winter to meet the greater physical demands of the new machines.
In the past the accent was on drivers presenting a minimum weight for the engineers to package, but now they have been training to put on the muscle they need to cope with the greater forces.
So far, observers agree that the cars look and sound better on track, though as usual a machine that is really handling well, with good balance minimising understeer and oversteer by keeping it planted front and rear even when the driver is pushing hard, will always look less dramatic than one which is visually sliding at one end or the other as it surrenders grip.
So what's the form?
Ferrari
Hamilton has already gone on record saying that Ferrari are the current favourite, as the most noticeable apparent improvement came from their new SF70H with its unique and elegant sidepods. Both Sebastian Vettel and Kimi Raikkonen were fast straight away and remained so. Vettel disagreed with Hamilton's view and said there was still plenty of work to be done, but many suspected, especially on the seventh day of testing, that Ferrari were sandbagging and could have gone faster.
Outwardly their new car is not dissimilar to others, with its thumb print nose, wider front wing, lower rear wing and shark fin, but the Scuderia have been very adventurous with the design of the sidepods and the work seems to have paid off. The result is a car that looks to have plenty of the aerodynamic grip that its three predecessors lacked in comparison with Mercedes and Red Bull.
Vettel referred to the new rules as an "aspirin" when he gave his first opinions about the machine with which he seeks a fifth world title.
"From a driver's point of view it's better everywhere," he said. "Braking is better, cornering is better, you've got more grip. Then in low-speed corners when arguably the downforce effect is less big, you have more grip from the tyres.
"It works pretty much like an aspirin, it fixes pretty much everything."
Team mate Raikkonen was a little more circumspect.
"We are pretty optimistic every year, but then how it turns out at the end of the year is hard to say. I think we learned our lessons from the past years. The team has done a good job over the winter, and if it's good enough we will see during the year."
That's the thing with testing. You only know your own fuel loads and engine settings. Qualifying and racing tells the truth.
Mercedes
Mercedes have produced another very neat car, the W08 EQ Power+, which impressed observers at its launch with the outstanding neatness of its packaging. And until the Toro Rosso STR12 was revealed, the Silver Arrow appeared to have a unique shape. It retains its distinct and elegant nose, and has extraordinarily well packaged sidepods which maximise the all-important cola-bottle shaping towards the rear of the car which so influences aerodynamic performance.
To the consternation of rivals, Andy Cowell, who has responsibility for the MO8 engine, says that they have made a significant breakthrough in power, too. It's suggested that Mercedes have found as much as another 70 bhp to go with the reported 1000 they had in 2016…
Incoming Valtteri Bottas replaces the retired 2016 world champion Nico Rosberg. He was fast from the start in testing, but admits that it has been a more complex task settling into his new environment than he had envisaged.
Red Bull
It's not only Mercedes who have made progress with their engine over the winter. Renault's new RE17 power unit is "95% different" according engine chief Remi Taffin. That's great news for Red Bull and Toro Rosso as well as Renault themselves, but the new power unit's ERS system has been a little unreliable which as caused some consternation.
Paddock estimates suggested Mercedes had 1000 bhp for qualifying in 2016, Ferrari 960, Renault 920 and Honda 880. Now Renault believe their first iteration of the new power unit will yield 0.3s a lap improvement, with the same amount to come from the second. Which means they should eventually have around 980 bhp.
"As a team we've never, ever won the 'winter world championship'," Red Bull team boss Christian Horner said after a relatively low-key first test in which Adrian Newey's new RB13 did not appear to be running with all of its latest aero kit. "We're going about our own programme, we're learning, the car is behaving as expected, and gives us a good development path. The drivers seem happy and content with it, so it's positive."
Force India
For several seasons now Force India have been punching well above their weight, and finishing fourth in 2016 has inspired Vijay Mallya's team to even greater effort. The Indian stated the aim for 2017 is to challenge for a top-three position. That will be a huge challenge, given Ferrari's dramatically improved form and what Sergio Perez described as "weaknesses" in the new VJM10, but the arrival of Esteban Ocon at least promises that the team will have a strong driver line-up as they sort things out.
Williams
2017 is a very important year for Williams, who jumped from the 2016 FW38 type number to FW40 so they can celebrate their 40th season in their current guise.
Bottas's unexpected switch to Mercedes obliged the team to bring Felipe Massa back out of his zero-race 'retirement' after Abu Dhabi so that they can retain some crucial continuity as rookie European F3 champion Lance Stroll joins him.
The really big news here is the arrival of former McLaren and Mercedes engineer Paddy Lowe, who is that rare thing, a man capable of lifting a team on to a championship trajectory. It will be fascinating to see what effect his appointment has as the season progresses, and it is worth pointing out that Massa was very quick when Williams were pushing in the second test.
Renault
Testing showed that with the R.S.17 Renault have a much better car, which is critical to their progress in their second season since they returned as a manufacturer. Nico Hulkenberg replaces Kevin Magnussen as Jolyon Palmer's team mate, and it's fair to say both are under-rated. They need a good car that will enable them to demonstrate their true potential. Both are capable of getting the job done in the right circumstances. It remains to be seen, however, what effect the loss of the respected Frederic Vasseur has on the management side.
Toro Rosso
Toro Rosso have a beautiful car in the STR13, with a stunning new metallic blue, silver and red livery that has drawn universal praise. With Renault power replacing their old-spec Ferrari units and a very neat machine created by James Key, chargers Carlos Sainz and Daniil Kvyat will be in the midfield mix despite teething problems in testing.
"They've definitely turned a huge corner," Key says of Renault. "Our impressions are positive. Exactly where it stands in the order is impossible to say at this stage, but there's definitely a marked improvement from what we saw in the past. It's real, and from a performance point of view we're happy with what we're seeing so far."
Haas
Haas has continuity in the form of Romain Grosjean, as Magnussen moves over from Renault to complete their driver line-up. Traditionally the sophomore year is more difficult for a new team, but Haas began design work on their new VF-17 very early last year, and the well-funded American looked promising at times in testing.
Sauber
Sauber slipped to the back in recent years due to myriad financial problems. These were finally resolved in mid-2016, and the new C36 in its smart new blue, white and gold colours is reflective of a new start in the post-Peter Sauber era. Marcus Ericsson and incoming Manor refugee Pascal Wehrlein are both capable of helping the popular Swiss team to climb back into the midfield battle.
McLaren
Testing was little short of a disaster for the heavily rebranded McLaren team. The alliance with Honda goes into its third season, but Honda's new engine proved unreliable and underpowered in Barcelona, to the increasing chagrin of Fernando Alonso. Progress is essential, and there wasn't much sign of that. Their big asset besides the ever-hungry Alonso is highly-rated rookie Stoffel Vandoorne, who replaces Jenson Button, but both of them will need an engine capable of pushing the newly orange-liveried MCL32 into a position at least to challenge for podiums. That looks a very distant dream right now.
Who will win in Melbourne?
If testing is taken at face value, Ferrari start favourites with Mercedes and Red Bull very close behind and Williams heading the tight midfield bunch which will include Force India, Toro Rosso, Renault and Haas. But at this early stage, reliability will be as important as sheer speed, which will favour Mercedes and Ferrari.