Feature
A return to Montreal and Ferrari looking to bounce back – 5 storylines we're excited about ahead of the 2022 Canadian GP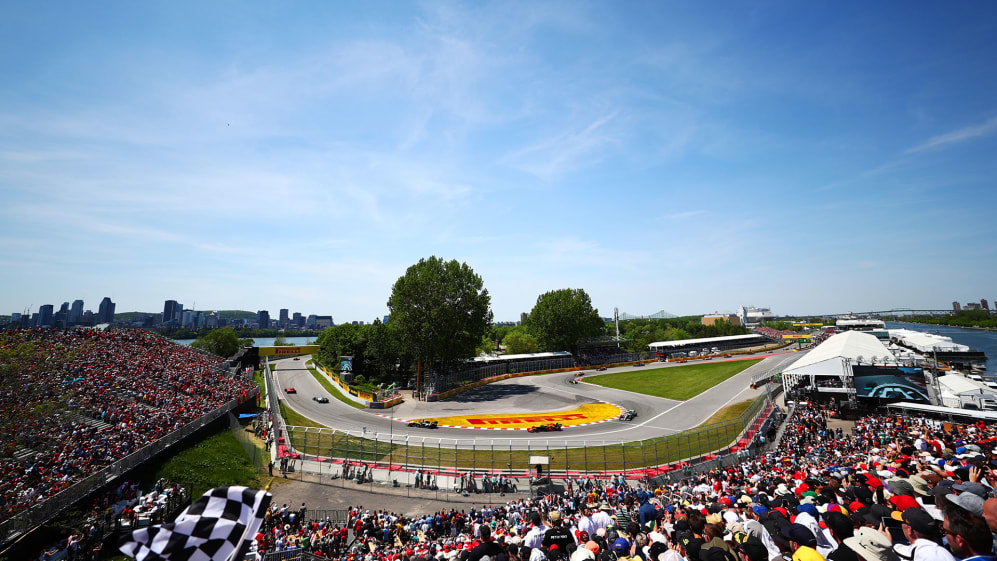 Another back-to-back comes to a close with a long-awaited return to a popular venue for the Canadian Grand Prix. As the paddock returns to the Circuit Gilles-Villeneuve for the first time since 2019, we take a look at some of the major talking points likely to be doing the rounds in Montreal.
1. Ferrari's response
It was a painful day for Ferrari in the Azerbaijan Grand Prix, as both cars retired due to technical issues. For Charles Leclerc that was the second time in three races that he has been leading a race and failed to finish due to a power unit problem, and it has put a major dent in their title hopes.
But Ferrari have an instant opportunity to bounce back this weekend in Montreal, and there are plenty of reasons to be optimistic. For one, Leclerc had a good chance of winning all of the past three races, with the two retirements sandwiching a strategic misstep from Ferrari in Monaco.
READ MORE: Wolff backs Mercedes technical team to get W13 'back on track' after labelling car 'a s***box to drive' in Baku
There's also his qualifying record, with Leclerc on pole at six of the eight races so far this year and in supreme form on a Saturday, often giving himself the best chance on a Sunday if the car runs smoothly.
Ferrari will have worked hard in the short gap between races to try and improve the reliability, and will want to deliver a statement of intent that they are still a major factor in the title fight.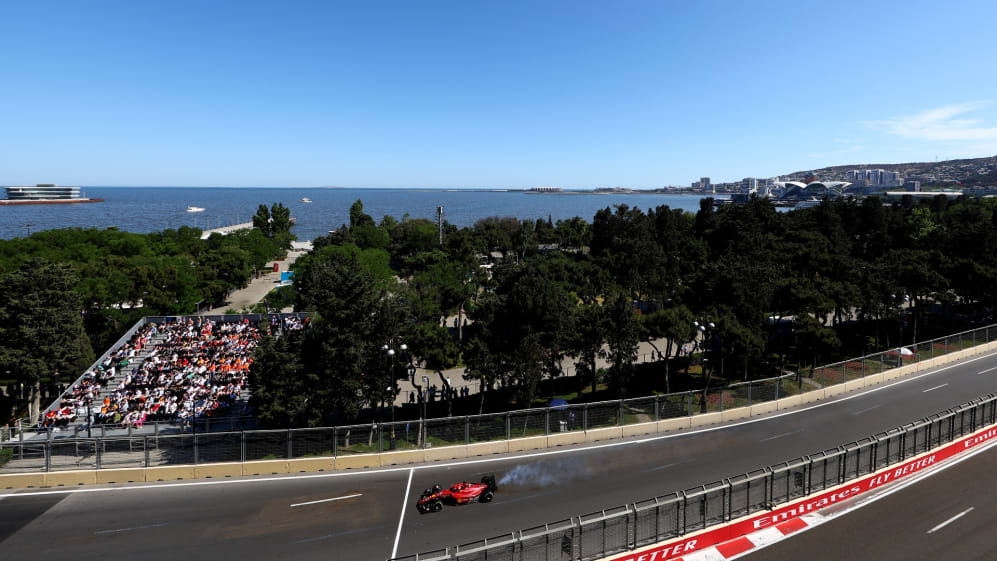 2. Driver market warming up
Pierre Gasly had his strongest result of 2022 by far with a fifth place behind the Red Bull and Mercedes drivers in Baku.
Gasly's timing was very good, with the performance coming at the first race after Sergio Perez had been confirmed as staying at Red Bull for another two years, and with speculation growing about Gasly's future.
READ MORE: Gasly calls Perez contract deal 'logical' as he plans more talks with Red Bull management
Speaking freely about what he will do in 2023 ahead of the race in Baku, the Frenchman suggested he is still set to be part of the Red Bull family next year, but will discuss with Helmut Marko whether that is within AlphaTauri once again or going to involve a move to another team to allow him a different challenge.
When it comes to other teams, Alpine reserve Oscar Piastri has been linked with a move to Williams next year in a switch that could call into question Nicholas Latifi's seat, and it's a topic that may well come up for the Canadian as he finally gets to take part in his first home Grand Prix, having made his debut in the Covid-hit 2020 season.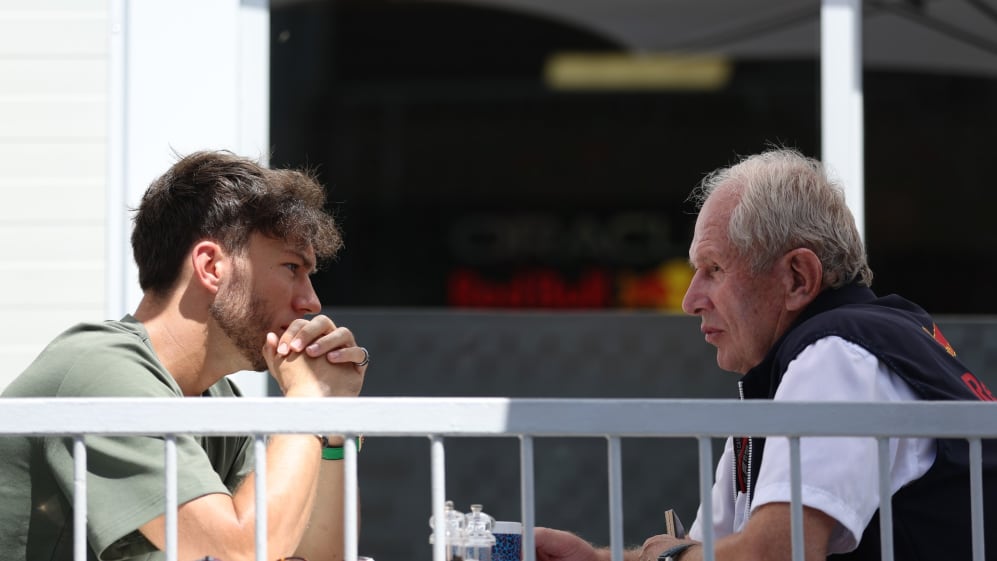 3. The Alpine rocket
One of the interesting aspects of Sunday's race in Azerbaijan was in the midfield, where a number of drivers found their attempts to climb into the points thwarted by an Alpine.
That's because both Fernando Alonso and Esteban Ocon had extremely impressive straight-line speed that allowed them to keep any attacks at bay, with even the impact of the DRS not being enough to allow another driver to attack on a number of occasions.
READ MORE: Alonso left with 'good taste' after third straight points score provides momentum heading to Canada
Similarly, such a high top speed ensured the Alpines had no trouble overtaking a car once they were within relatively close range, and they would then be so tough to re-pass themselves that they both moved forward during the race, even when appearing to be on the defensive a lot of the time.
And so we head to Canada, where lower downforce set-ups tend to be the way to go in order to allow good top speed, particularly on the run to the final chicane and pit straight. Could it be that Alpine are once again holding an advantage on the straights, and could it be even bigger this weekend?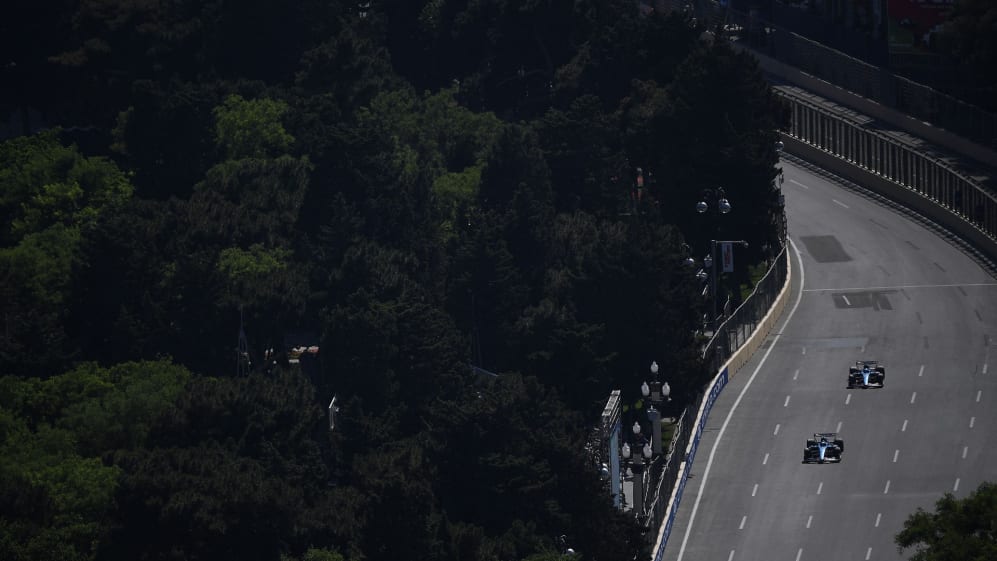 4. Mercedes looking to dial out porpoising
While Leclerc and Ferrari had to deal with the emotional pain of another DNF last weekend, Lewis Hamilton was facing physical pain in his Mercedes as he struggled with bouncing in Baku.
Whether it is the porpoising phenomenon – when a car rises and falls in rhythm as the amount of downforce peaks – or just the level of bottoming out that the car is doing over bumps, it's clearly an uncomfortable ride for the Mercedes drivers at the moment.
READ MORE: Wolff backs Mercedes technical team to get W13 'back on track' after labelling car 'a s***box to drive' in Baku
Numerous drivers have spoken up about the issue and are keen to have discussions with the FIA, but the teams not suffering the same level of difficulty suggest it's a flaw in the car designs of those who are struggling, and therefore no concessions should be made.
Canada's long straights towards the end of the lap could lead to similar issues this weekend, where we're likely to get further examples of drivers facing a physical challenge. Just how bad the situation is, though, and what potential remedies could be put in place, are topics that continue to divide opinion.
5. The return to Montreal
That's right, the last time we were racing at the Circuit Gilles-Villeneuve was in 2019, when Lewis Hamilton beat Sebastian Vettel after the latter received a time penalty for the way he rejoined the track during their fight for the win.
Since then, Covid-19 has meant it hasn't been possible to hold the Canadian Grand Prix in each of the past two years, but we're heading back with a bang, as a full house is expected in Montreal this weekend.
READ MORE: Binotto calls Baku DNFs 'a concern' as Ferrari slip 80 points behind Red Bull
It's a track that tests the drivers' precision, with plenty of time to be found by carrying speed through the chicanes onto straights, but with the track edge largely defined by concrete walls where mistakes are regularly punished.
That usually makes for good racing – with overtaking possible into Turn 1, the hairpin and most of all the final chicane – in front of a passionate and knowledgeable crowd who always create a great atmosphere whenever F1 is in town. It's going to be good to be back.