Binotto calls Baku DNFs 'a concern' as Ferrari slip 80 points behind Red Bull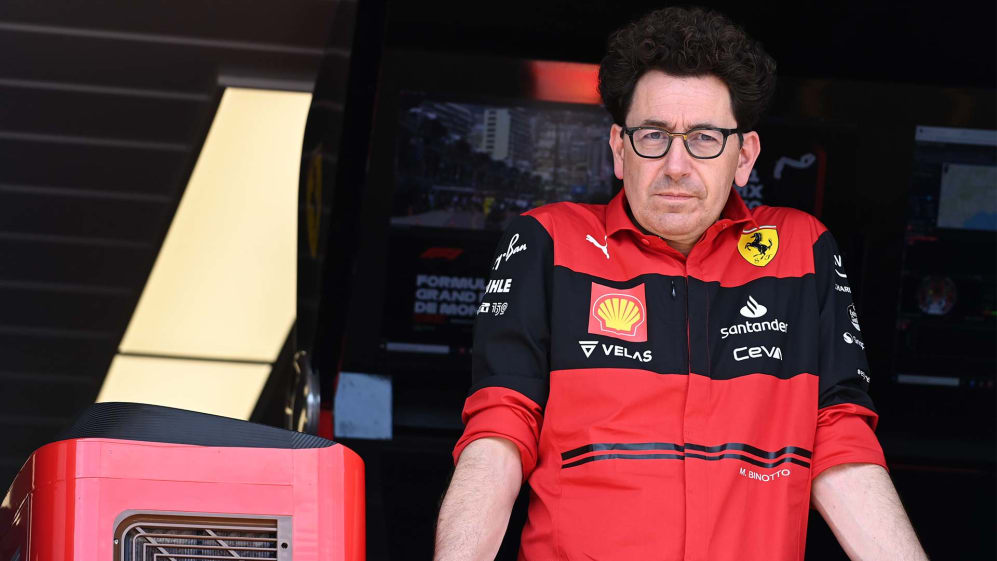 After a strong start to the season, things haven't quite gone to plan for Ferrari of late, with Charles Leclerc suffering two power unit-related DNFs in the last three races, while Carlos Sainz also failed to finish in Azerbaijan after a hydraulics issue. And team boss Mattia Binotto has admitted that as well as the disappointment of a double DNF around the streets of Baku, ongoing reliability issues are "a concern" with both championships at stake.
Ferrari were leading the constructors' championship until Spain, when they were overhauled by a resurgent Red Bull team, who seem to have got on top of their own early season reliability concerns. But while the Bulls have romped home to five straight victories, the Ferrari power unit is proving temperamental, with DNFs not just for the Prancing Horses but for their customer teams as well in Baku.
READ MORE: 'It hurts' – Leclerc 'more than frustrated' as Ferrari pair lament double Ferrari DNF in Baku
"Reliability is always a factor, a key factor in the [championship] battle along with performance," Binotto said when he faced the media in Baku. "I think as a team we pushed certainly a lot through the winter last year to develop the car. We proved that we are not yet fully reliable, there is still some work to be done.
"But as I think we did not get euphoric at the start of the season, we will not be devastated now; the team will stay focused, working hard to try to address those issues to make us stronger for the future."
Binotto would not be drawn on any early indications of what had happened to Leclerc's power unit, nor whether the stoppage was related to the issue from the Spanish Grand Prix that caused the Monegasque driver to retire from the lead of that race. He did confirm that Sainz's hydraulics issue was unrelated though, and reiterated his team's commitment to leaving no stone unturned in their push for a more reliable package.
"We'll take some time to analyse, to understand and maybe some of those [issues] are the same as the past events, maybe not. I don't know yet.
"We need certainly to fix what was the issue, make our power unit stronger for the future… It's really early right now, the engines and the power units will be back to Maranello, we will analyse and investigate. I'm pretty sure we will find, as a team, a solution. That team has proved that they are capable of addressing the problems."
READ MORE: Bad luck has 'evened out' in title fight asserts Verstappen, as Perez says 'miscommunication' cost him in Baku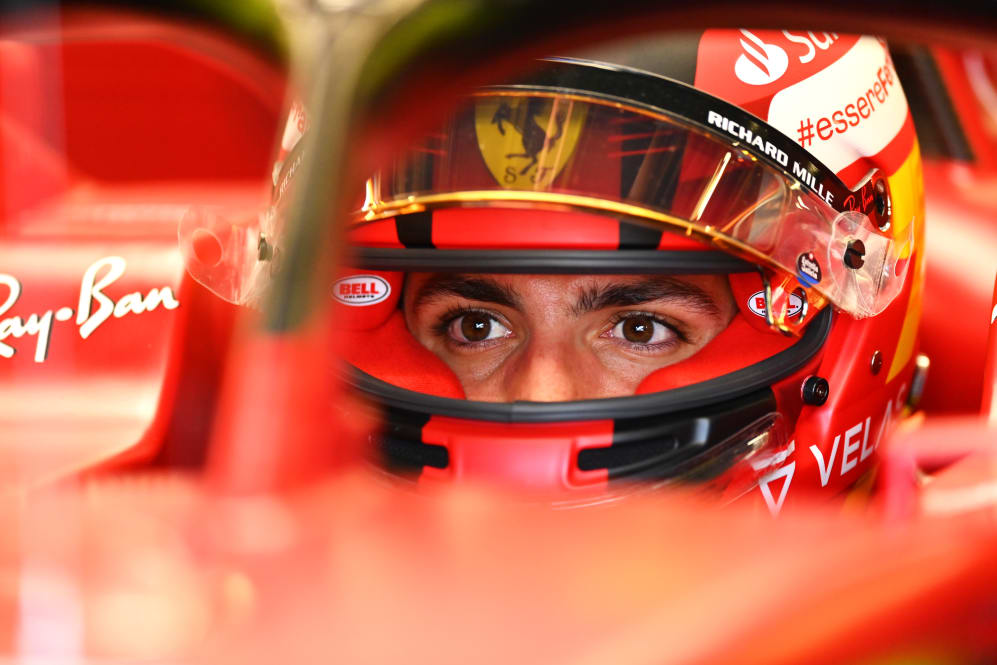 As for the customer teams, on a day where Zhou Guanyu retired for Alfa Romeo for the third time in four races, Kevin Magnussen also pulled over in the Ferrari-powered Haas with what looked like a power unit problem. On paper, four potential issues looks problematic, but the silver lining is it gives Binotto and his team more data to draw from.
"I think we need to analyse those [DNFs], I think the one of Zhou is maybe not related to our supply components but again something to look at. Overall, whatever is happening there it is always useful… That's why we are supplying customer teams; not for the business – it's not great for economics – it's more to have technical feedback.
"So what's happening is certainly useful and we'll take as much time to analyse those components, as much as we are doing to the ones that are fitted on the red cars."
MONDAY MORNING DEBRIEF: Would Leclerc have triumphed in Baku without his Lap 20 DNF?
Ferrari trail Red Bull by 80 points in the constructors' championship after eight rounds, while Charles Leclerc has now dropped behind Sergio Perez to third in the drivers' championship, and is over a race victory behind leader Max Verstappen.