Gasly calls Perez contract deal 'logical' as he plans more talks with Red Bull management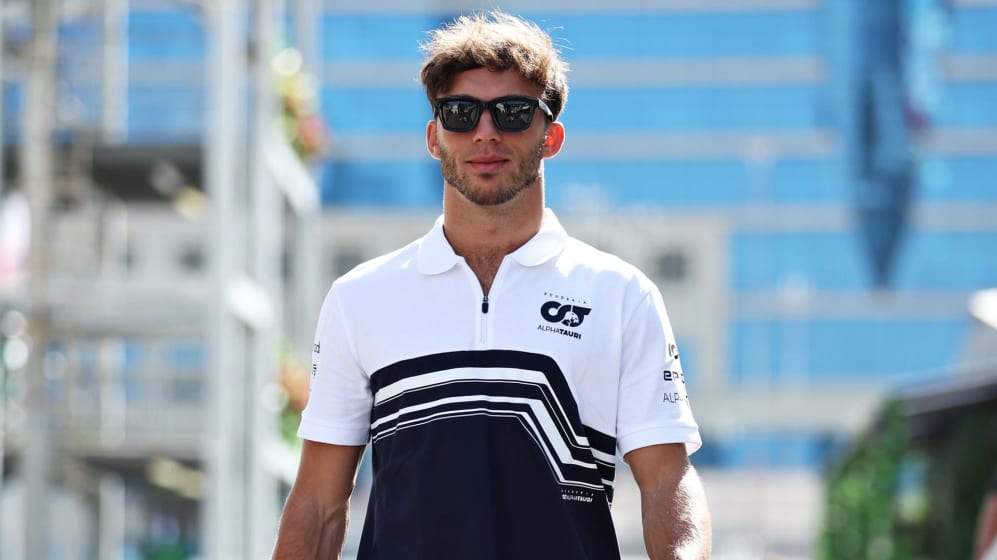 AlphaTauri's Pierre Gasly reckons it was "logical" for Red Bull to retain Monaco Grand Prix winner Sergio Perez for another two seasons, and admits he needs to sit down with senior management to discuss his own future.
Perez's new deal, which keeps him at Red Bull until at least the end of 2024, means Gasly's path back to the works team is currently blocked off, with Max Verstappen on a long-term deal until the end of 2028.
Gasly is signed up to a Red Bull family contract, which means the energy drinks firm can place him in either Red Bull or AlphaTauri, and that runs until the end of next year.
READ MORE: Who is set for a win in the 2022 Azerbaijan Grand Prix as Perez enters the fray
When asked if he's considering seats outside Red Bull for 2023 following Perez's news, the Frenchman replied: "It is not a question of looking outside or looking anywhere – my contract is pretty clear with Red Bull.
"It's ongoing conversations with Helmut [Marko, Red Bull Motorsport Adviser] and the management to know what is best for all of us. For me, it's been logical they signed Sergio, he's been competitive since the start of the year. No surprise on that side. Obviously it impacts what is going to happen to my career in the coming years and based on that, we just need to have normal conversations on what is best going forward."
Asked to clarify if he would look to move outside of Red Bull, he replied: "At the moment, as I said, these are conversations that are ongoing. I have nothing more to add, the right decision will be made at the right time. I know why I am here. I know what I want to achieve in F1. I'm a competitive guy, and the only thing that matters to me is performance.
"We're F1 drivers, we're here to fight for wins, poles, championships, that's what drives me every day. That's why I'm pushing myself beyond my limits every single time. At the end of the day, that is what will make the difference, but as I said, it's a matter of performing with AlphaTauri and we'll take the decision at the right time."
READ MORE: Why both Leclerc and Verstappen have unfinished business in Baku
Ferrari's Carlos Sainz (who was sitting next to Gasly in the pre-Azerbaijan GP press conference) experienced a similar situation when he was at Toro Rosso and had no clear pathway to the works team. He ultimately left the Red Bull family for Renault in 2017, before joining McLaren and now Ferrari.
"It was not easy [to leave Red Bull] but at the same time, it is thanks to Red Bull why I made it to F1, why I am a F1 driver right now, and I'm enjoying a career," said Sainz. "It's difficult.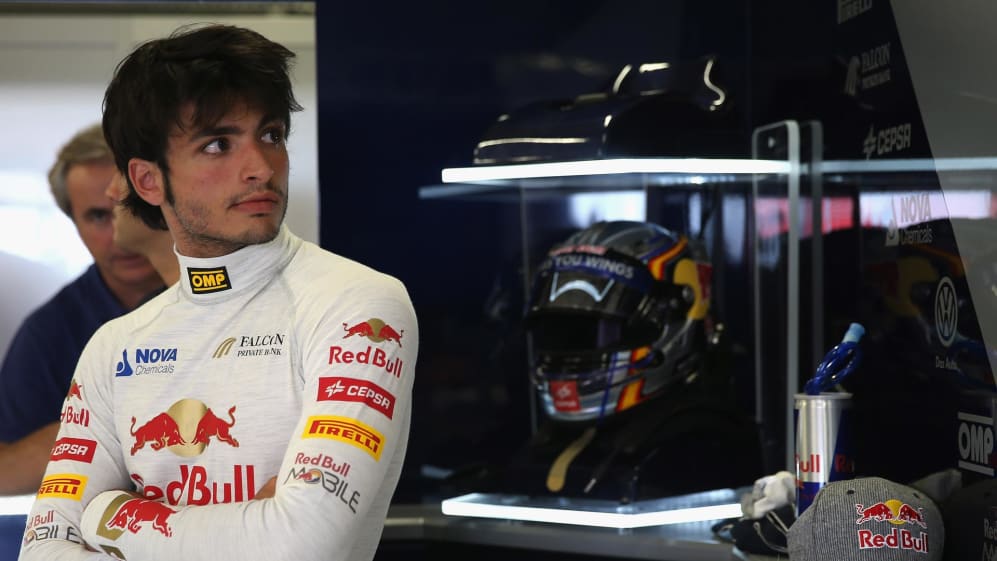 "I understand what Pierre is going through. I went through something relatively similar. At the time maybe it caused me a couple of bad situations or bad moments with Red Bull but now I remain good friends with Helmut and with Christian [Horner, Red Bull Team Principal], and I only have grateful words for them.
"I understand both positions, it's a very difficult trade between where you want to be but at the same time being loyal to the ones who have trusted in you. What I can tell you is that Pierre, for me, is a very good driver that is always performing on track, so it is normal he has high expectations and wants to go and find a place where he can fight for wins and poles. I understand both positions."