Abu Dhabi preview quotes – the teams and drivers on Yas Marina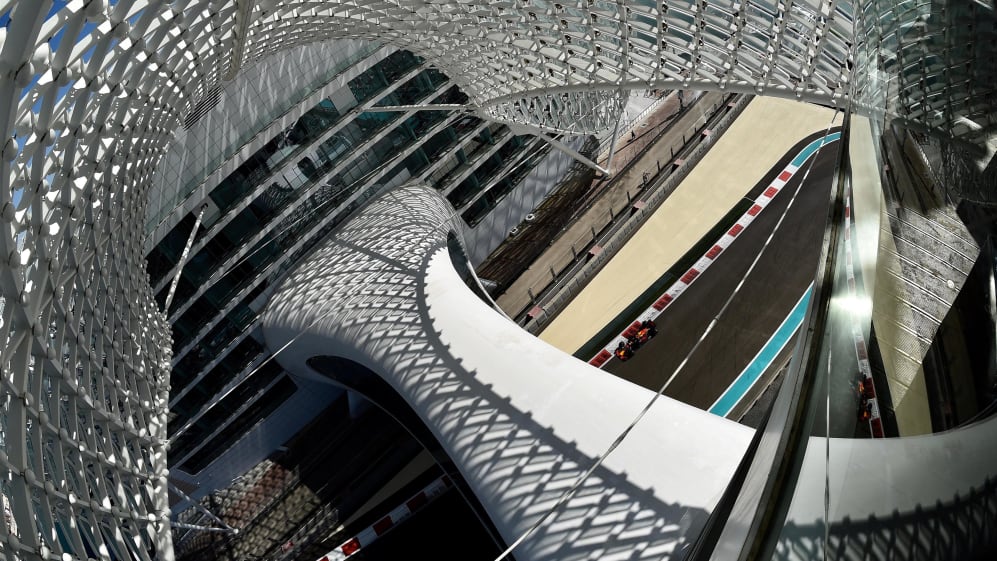 And now the end is near, and so we face the final curtain. From Daniel Ricciardo, Charles Leclerc and more pondering their last races with their current teams, to Fernando Alonso, Stoffel Vandoorne and others facing what could be their last ever Grand Prix weekend, here's how the drivers and key team personnel were feeling ahead of the Abu Dhabi season finale.
Red Bull
Daniel Ricciardo
"Abu Dhabi has always been a pretty good track for me and I enjoy going there. I'm yet to get an Abu Dhabi podium, but that would be a pretty awesome way to end my stint with Red Bull and to end the season. Having a twilight race is always cool, the weather is good, so there's not much not to like about the place. I love the third sector, it's my favourite part of the track for sure, through the hotel and all that is good fun. Abu Dhabi marks the end of five years with the team and 10 years with Red Bull itself. I'm sure it's going to be emotional afterwards, especially when I cross the line for the last time with the team. But I'm going there guns a-blazing, showing a lot of love. Hopefully the love shows me back and I can spray some fake champagne on Sunday, which would be a fitting farewell."
Max Verstappen
"Apart from being the last race of the year, Abu Dhabi is always a special one due to the atmosphere. The crowds are big and noisy, and being a sunset race adds to the unique feeling. After a busy few races I think everyone looks forward to getting to Abu Dhabi. The nice weather and a more relaxed feel in the paddock means everyone is smiling. The track itself is fun to drive, passing the yachts in the final sector has a similar feel to Monaco, but it's not as tight. There are some long straights that do not really play to our strong points but we will try to make up for this in the twisty sectors. Once the race is done the team can relax a bit, and have some well-earned downtime. We of course have testing shortly after but I will definitely try to chill out and get some sun on the Monday. Before we know it, we'll be testing and working hard towards 2019 throughout the winter, which is very exciting."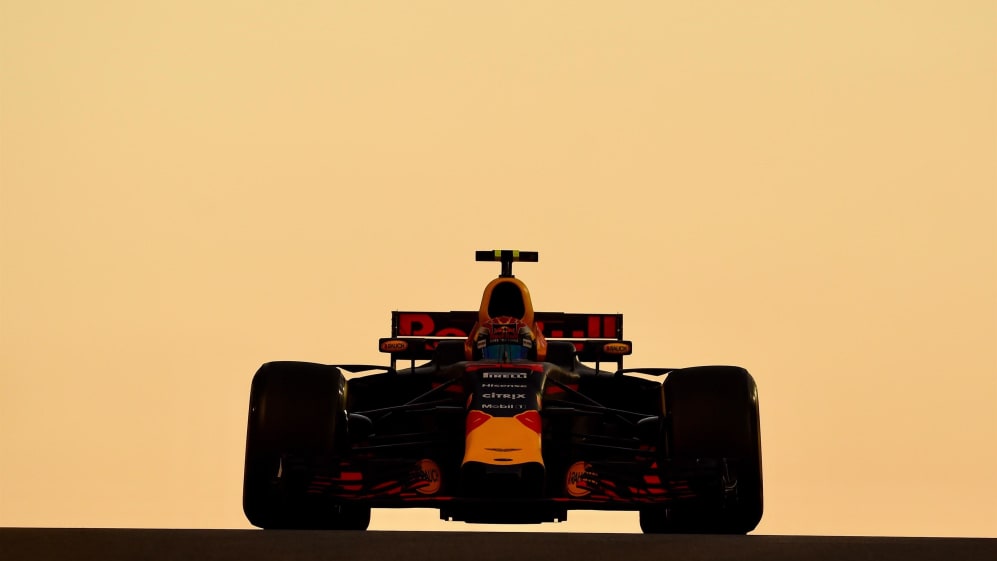 Haas
Romain Grosjean
"The most difficult thing in Abu Dhabi are the conditions between FP1 and FP2. You only actually have one session that is representative of the race and qualifying, and that's FP2. FP1 and FP3 are warm, therefore you have an hour-and-a-half to determine the best set-up. It's always about compromise and finding the best set-up to go faster. You just have to find where you can find the lap time. That's the key. You're never going to be perfect in every corner, but you can try to be as good as you can over the lap.
"I won there in GT1 [in 2010 with Matech Competition]. That was my first ever GT World Championship start, and the first race with that team, and we won. It was a pretty good moment taking the win and leading the championship.
"[In 2018] there's been a lot of improvement within the team, a lot of progress made. It's not finished either. There'll be more in the future. Whatever the outcome in Abu Dhabi, we can be proud of our season."
Kevin Magnussen
"Yas Marina's a pretty good track. Obviously, the challenge is that you're racing in the night but practising during the day. The track is hugely different between qualifying and then the race, when it's dark. It's a low-speed track, so it can be difficult to get energy into the tyres. Hopefully, we can do better than last year when we struggled a little bit with tyres.
"It's a very glamorous race to go to as a spectator. It's obviously a race that goes into the night, which makes it more spectacular. It's the finale of the season, so it's always a special race no matter where that is, but I think Abu Dhabi does a good job hosting it.
"In terms of the race, it's not too bad. Setting up your car, working on the set-up over the weekend, it's difficult because all the sessions are in different temperatures. What you get in FP1 is never what you get in FP2. It's never comparable, and it's the same with FP3 in relation to qualifying. It's a challenging event in terms of building up your weekend."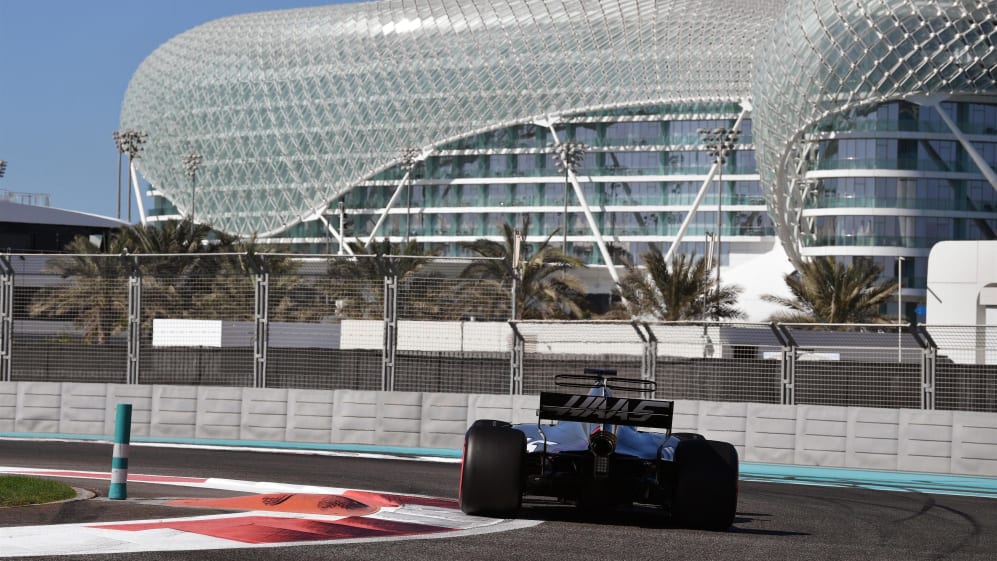 Renault
Cyril Abiteboul, Managing Director, Renault Sport Racing
"We head to Abu Dhabi on the back of a disappointing performance in Brazil, especially after our solid races in the United States and Mexico. As always, we picked ourselves up and dusted ourselves down and we're fully focused on the task that lies ahead. This final race of the season is very important for the team. There's still a job to do in Abu Dhabi and we expect to finish the season as we started it in Australia; with both cars competitive and inside the top 10."
Nico Hulkenberg
"Abu Dhabi has been the scene of the season finale for the last couple of years and it's definitely a good venue to round off the year. There's a lot at stake for the team in the constructors' championship. Last year it went down to the wire and, while this season we have more of a points cushion. We go there knowing there's a job to do and anything can happen."
Carlos Sainz
"I'm definitely looking forward to Abu Dhabi as it will be an interesting finale. We would like a bit more performance from the car for the last race and I know the team is working hard to get back into the points there. Hopefully it will be a good last race for the team and I can end this spell on a really bright note."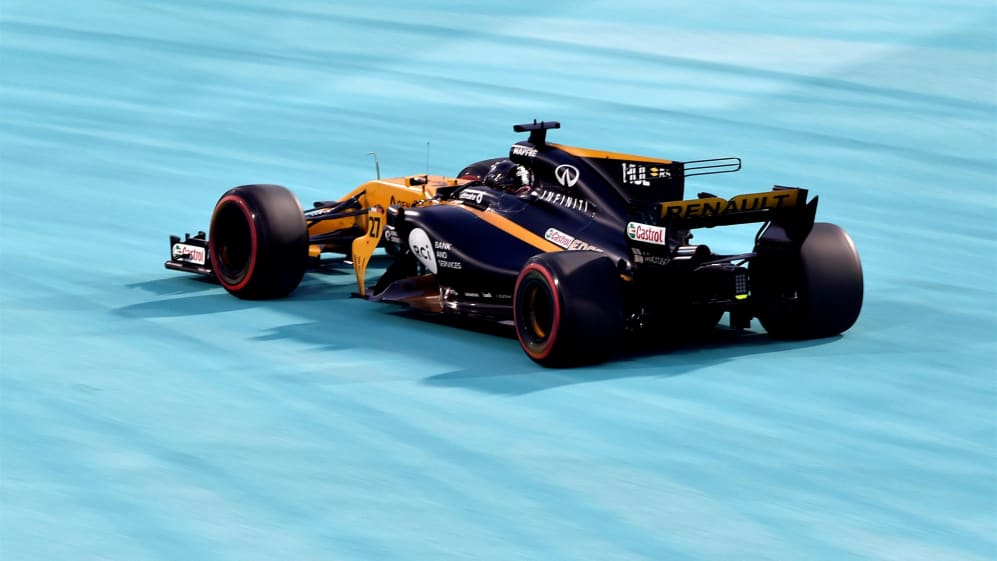 Williams
Lance Stroll
"I think it is a good race to end the season, as we drive into the night, which is cool. It is quite spectacular what they have done with the place, and it is certainly unique. The circuit itself wouldn't be my favourite as it is very stop and go and doesn't have a great flow to it, but, despite that, the show is good for the fans. From a driver's point of view, driving at day or night doesn't make any difference as for us it is just pedal to the metal."
Sergey Sirotkin
"I have very good memories of Abu Dhabi, as it was my debut test with Williams last year. The track is challenging and requires good tyre management throughout the lap with a very demanding sector three. The lap has a combination of mid and low-speed corners, with not so many high-speed corners, which is a shame for me. Sector three is difficult and is trickier than it looks. Overall, I am really looking forward to returning to Abu Dhabi, it is a great race for the season to end with."
Paddy Lowe, Chief Technical Officer
"We head to Abu Dhabi this weekend for the final race of what has been a challenging year for the team. Abu Dhabi itself is a fantastic location for Formula One with a great party atmosphere in and around the paddock to end a long season. The Yas Marina Circuit is also impressive and with both qualifying and the race happening at twilight it has an extra special feel. The circuit rewards all-round car performance and has a number of signature features including a pitlane that emerges from under the track. It is a fitting place for the championship's curtain closer and we look forward to putting on a good show for one final time this year."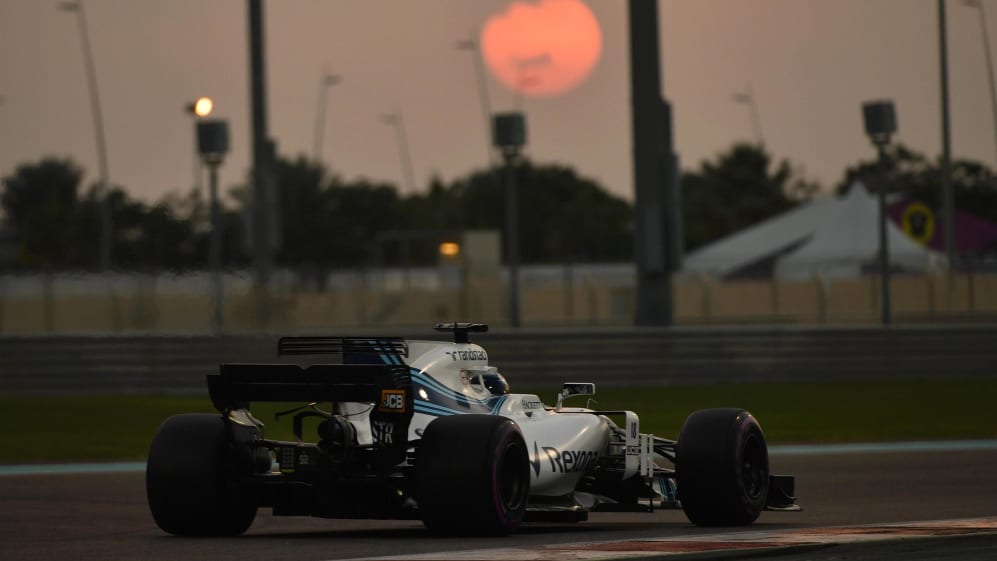 Toro Rosso
Pierre Gasly
"It will be a special weekend, my last one racing with Toro Rosso, so Sunday will be emotional as we tackle our last race together. But I think that once you have been part of this team, you are always a member of the Toro Rosso family. I've really appreciated our time together and I hope we can end on a high note in Abu Dhabi. I plan to give it my very best shot, especially as it's on a track that I really like.
"I've always gone well here, with two poles and a win in GP2 and it was at this track that I clinched the GP2 championship title. So I like the track and it's always a special feeling when you are racing in the dark. Also, the fact that it's the last race of the year means there's a great mood in the paddock, everyone's a bit excited and buzzing. It's a really great atmosphere and once it's over you realise the season has ended. As for the track itself, it provides some challenges, especially in the final sector, which is very technical with many changes of direction where you need to get into a good rhythm. So the circuit has two distinct characters, with the first two sectors featuring long straights and high speed long turns. But it's that final technical part I like best and it's where a driver can make a difference. I hope the weekend will be good for us, it would be a great way to say bye bye to everyone."
Brendon Hartley
"It's the last race of the season and I'm approaching it in a positive frame of mind. I have had a strong end to the season, performing well in the last few races, even when the car wasn't quick enough to score big points. I'm happy with my relative performance and my improvement throughout the season. So I'm looking forward to having a good weekend and finishing the year on a high. Abu Dhabi is an interesting track, with a street circuit feel to it, especially in the final part, where the track goes under the hotel. It's very flat with not a lot of camber or undulation and overtaking can be tricky. Tyre management is critical here, even in qualifying when it's very hard to keep the rears under control in the final sector. We struggled with that in Brazil and we need to work on understanding why. However, with the latest spec Honda PU, we can be confident that a good Qualifying is possible."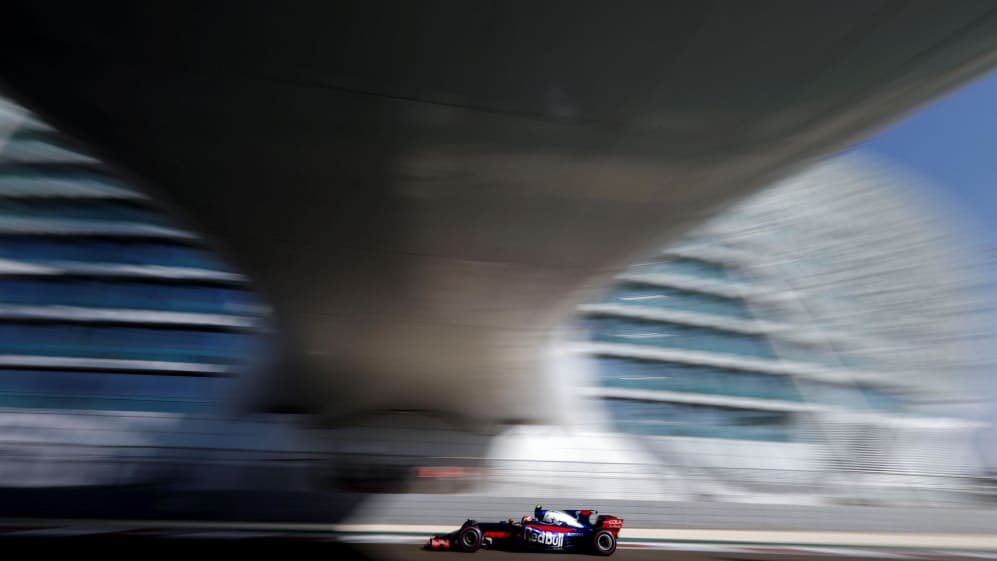 McLaren
Fernando Alonso
"Abu Dhabi will certainly be very emotional race for me, as it will be the end of a long and happy 17 years in Formula 1. The time has come for me to move on, but I'm looking forward to ending the season – and my F1 career – on a positive note.
"I'm also pleased that my relationship with McLaren will continue with the Indy 500, and there will be more new challenges together. There are very exciting things ahead, and I'm enthusiastic for what the future will bring. For now, I'm not ruling anything out.
"I'm fully focussed on this weekend in Abu Dhabi, and making the most of every day – in the car, with the team, and with my friends and family. Abu Dhabi is a tough circuit, but we don't have anything to lose, so both Stoffel and I will be fighting hard as always."
Stoffel Vandoorne
"I'm heading to Abu Dhabi with mixed emotions. Although I've spent two years as a Formula 1 driver with McLaren, I've been with the team for five years and call many of them my friends. I've built a great relationship with McLaren and it's been a significant part of my life. My final Grand Prix as a McLaren driver on Sunday will be sentimental, but also the right time to say goodbye to this chapter in my career.
"I want to leave Abu Dhabi on a high, so we'll be putting everything we can into maximising our weekend and getting the most out of it. I have great memories from Abu Dhabi in my junior career, and it's a really cool atmosphere as you race from day into night.
"I'm excited for the next challenge – which begins in only a few weeks – but I also want to enjoy every moment in the car and with the team this weekend for the final time."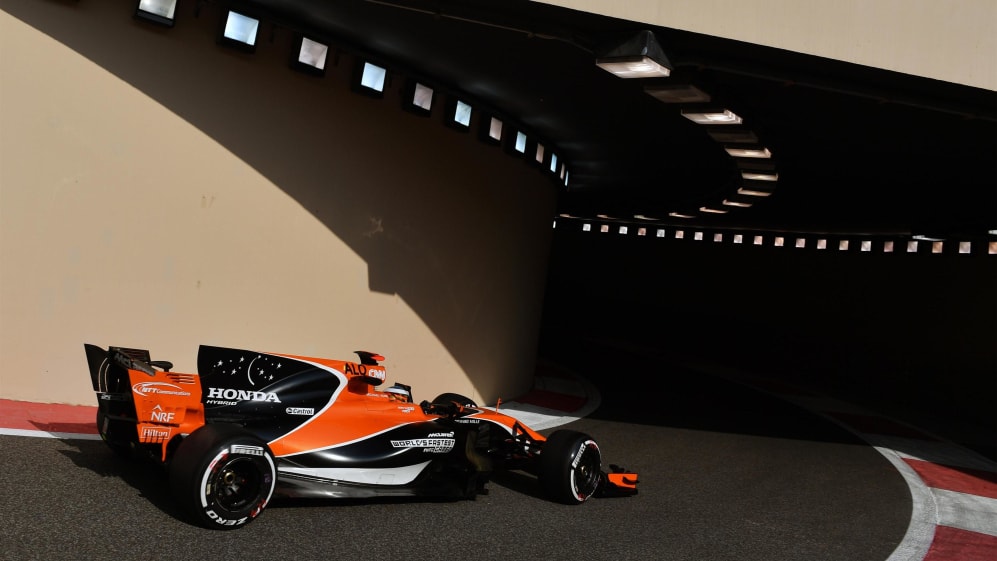 Mercedes
Toto Wolff, Team Principal
The celebrations in Brixworth and Brackley last week were a very humbling experience. Claiming the fifth consecutive double championship - an experience that only very few people in the sport have had before - felt amazing and we all cherished that moment. At the same time, everyone is extremely keen to continue to raise the bar together and be even stronger in 2019.
For now, we have one race to go in 2018 and we want to put on a great show for the fans who supported us through the season, be it at the track, in front of their TV or on social media. The championship pressure is off, so we can look at this as one race where we can really go for broke. Our Silver Arrow has won 10 races so far this season and we all want to add one more to that score - especially Valtteri, who has lost out on wins this season through bad luck and team orders. We know, too, that it will be a tough battle because both Red Bull and Ferrari will have the same target of taking good momentum into the winter.
We have taken four wins in a row at Yas Marina, although it's a track with a lot of slow and medium speed corners. We've made some good steps forward when it comes to our car's performance on similar tracks, so we're confident that we can perform strongly in Abu Dhabi as well, and end this incredible 2018 season on a high.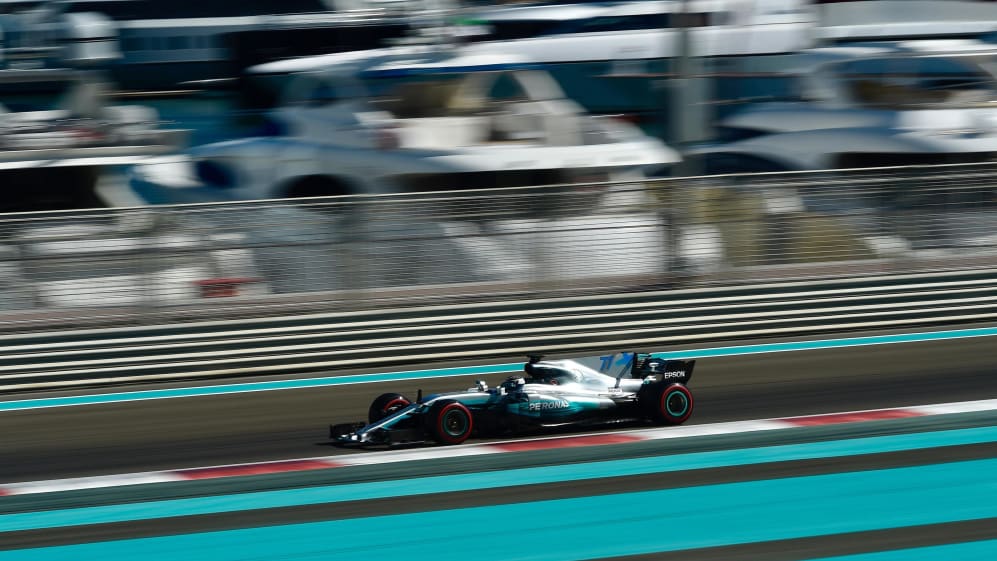 Force India
Sergio Perez
"Abu Dhabi will be the closing chapter of a very unusual year for both me and the team. It was probably the most complicated season of my career, having to deal with so many things happening inside and outside the cockpit. The final race of the year is the opportunity to look back at the work we have done in the last twelve months and I am proud and grateful to everyone working back at the factory, in the garage, and in the hospitality. This team never stops fighting; we never stop working and now we are looking at a very promising future. I am really happy to be part of this family and I am already looking forward to 2019.
"I enjoy the Abu Dhabi race. You drive into the sunset and when all the lights come on it looks really cool. It's a track that is very hard on the brakes, with a lot of emphasis on traction out of some slow corners. You need a very stable car at the rear to make the most of those braking areas. There are some unusual corner combinations that are interesting in the car and there are overtaking chances at the end of both long straights, so you often find yourself either attacking or defending, especially towards the end of the race.
"It's a track where we have been competitive for the last few years and I would love to end the season with a strong result. I am still aiming for seventh place in the drivers' championship. I know it is going to be hard, but on Sunday anything can happen and I want to be ready if the chance is there. The team is also aiming for sixth place in the constructors' so we need to deliver a perfect weekend.
"After the race and next week's test it's finally going to be time for some holidays. I am looking forward to enjoying my family, time with my wife and my baby, and seeing my friends before work starts for next season."
Esteban Ocon
"It's always a bittersweet feeling when you get to the end of the season, but the main motivation is to finish on a high, especially when there is so much at stake in the championship. The last couple of races have been very disappointing, but there's still one last chance to score a good result before the end of the year.
"Abu Dhabi is always good fun. We travel there when it's getting cold in Europe so it feels a bit like you're going on a holiday. It's a wonderful paddock too – one of the best – and I always feel very relaxed there.
"I have a lot of good memories from Abu Dhabi: it's the place where I first drove during a Formula One weekend and I was crowned GP3 champion there. The start of that race in 2015 was incredible – I knew I had to take the title right there on lap one and I did it."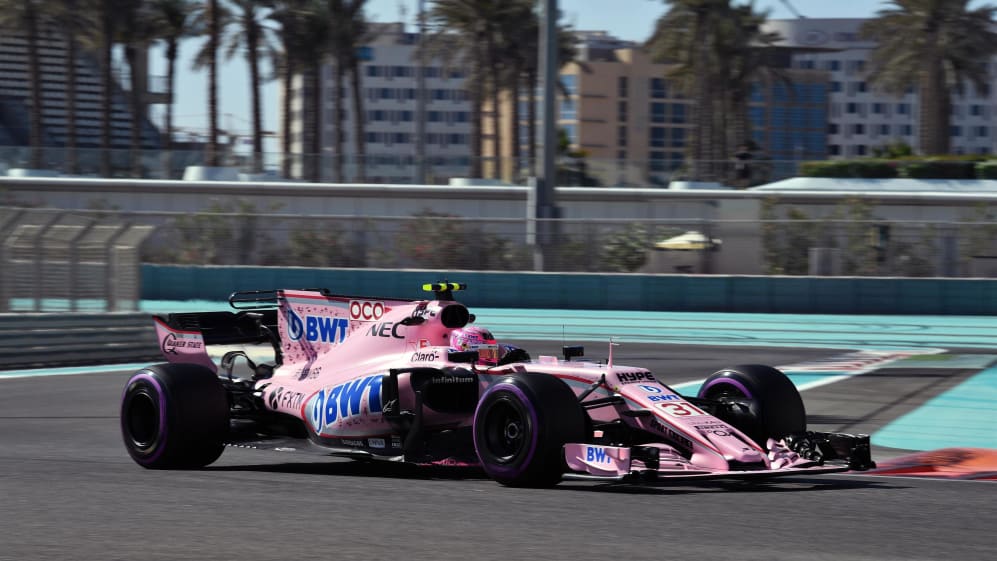 Sauber
Marcus Ericsson
"We are off to the last Grand Prix of the year – the last race for me in this stint in Formula One. It will be a special weekend, and I aim to finish it on a high. We have had some good results recently, and our form is strong. The car is competitive, and we will push to bring home some more points. I look forward to this season finale very much."
Charles Leclerc
"I am looking forward to going to Abu Dhabi. I know the circut and enjoy driving there. It is the last race of the season, and the ambience is always great. I also like the city very much – it is one of my favourite destinations on the calendar. The track is quite technical, and hopefully we will be as competitive as we have been in the past few races."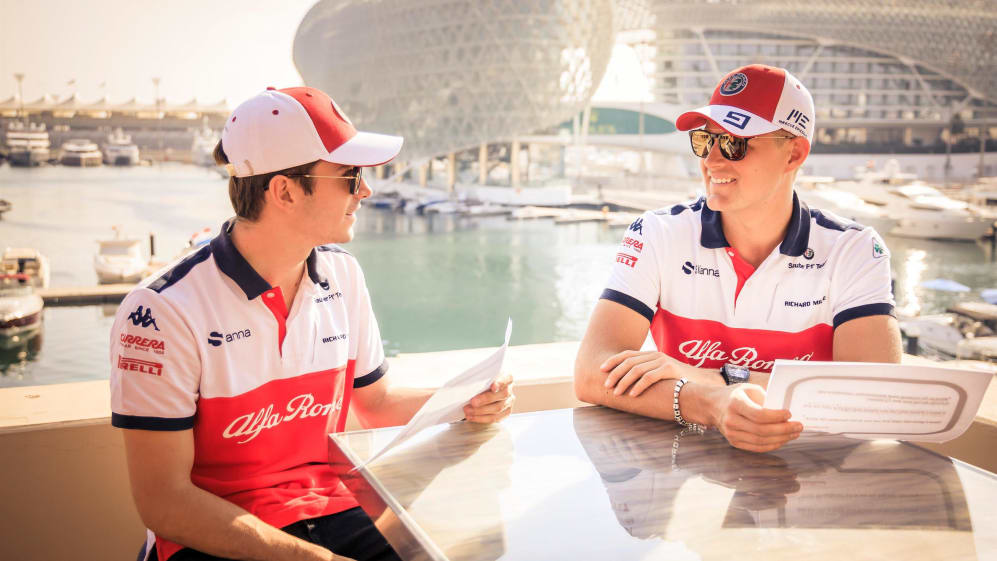 Pirelli
Mario Isola, Head of Car Racing
"Once again we're bringing a tyre nomination that's somewhat softer than previous years, with the hypersoft selected for only the sixth time this year, and for only the third time at a permanent race venue. Nonetheless, the hypersoft is not entirely new to Abu Dhabi, as it was first run there a year ago, making Yas Marina the only track where the hypersoft has previously tested and will now be raced. How it actually performs in race conditions at the circuit, especially with regard to strategy, is going to be interesting to see – and of course those tactics will already begin in qualifying on Saturday, Once again, the teams will get a chance to test next year's tyres after the race: of course they will run on 2018 cars, but this test will nonetheless provide a useful taste of the future."