Feature
Abu Dhabi stats - Bottas and Alonso claim very different hat-tricks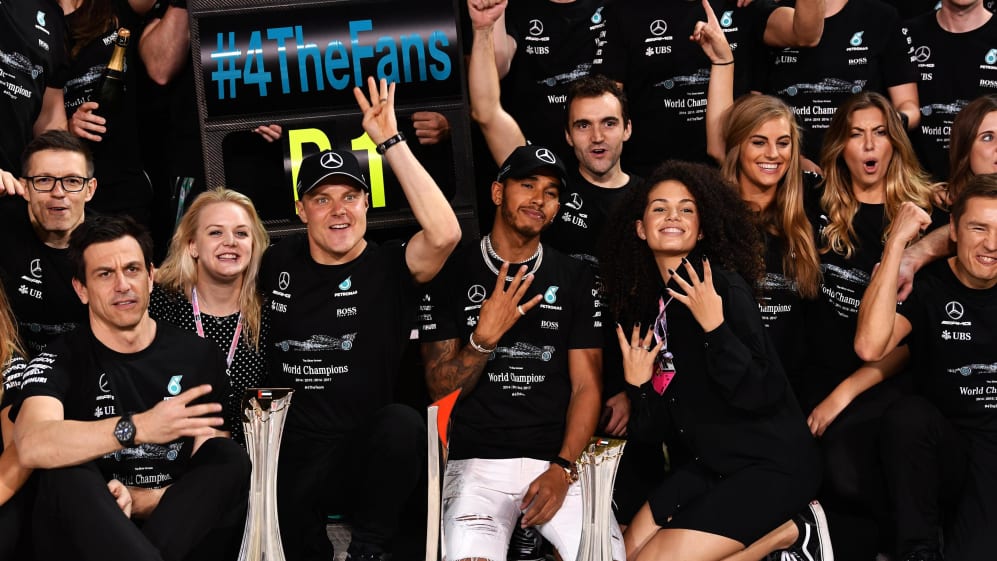 Formula 1 bade farewell to 2017 amidst spectacular settings - but a less spectacular race - in Abu Dhabi on Sunday. Valtteri Bottas dominated the weekend to join an elite F1 group. There was a milestone for Fernando Alonso too, albeit of a somewhat different nature...
For the first time in F1, Valtteri Bottas booked pole for two consecutive races - and unlike Brazil last time out, he held onto the lead and eventually triumphed for the third time in Grand Prix racing. That wasn't all - as he duelled with team mate Lewis Hamilton, he also set the fastest lap of the race - giving him a first hat-trick of his 97-race career.

Bottas duly became only the 45th driver in history to record a hat-trick in F1 - and the third Finn, following in the tyre tracks of Mika Hakkinen (5) and Kimi Raikkonen (2). It is the first time a new driver has joined the list since 2009, when both Sebastian Vettel and Jenson Button registered their first career hat-tricks.

Bottas's run also maintained a quirk of Lewis Hamilton's career - the four-time world champion has never captured pole or victory in the races following his championship triumph. The sample set is admittedly small, however, comprising the last three races in 2015, and the final two this year.

Hamilton, though, did break ground elsewhere. His second-place finish in Abu Dhabi completed a 100 percent scoring record in 2017. He is only the third champion in history to score in every race of a title-winning season, after Juan Manuel Fangio and Michael Schumacher.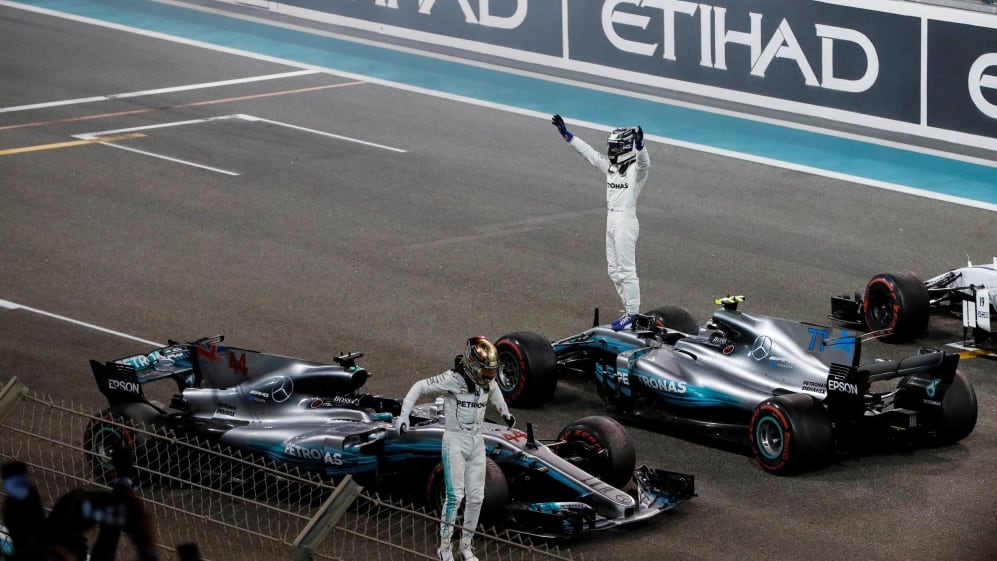 What's more, Hamilton has now scored points in 25 straight races. That's the second best run in F1 history - and puts him only two behind Kimi Raikkonen's all-time best, set between Bahrain 2012 and Hungary 2013, all for Lotus.

Speaking of long records... this was the 175th consecutive occasion on which Mercedes have scored points as an engine manufacturer. They are now well clear in second of all-time - ahead of Renault (138), and with Ford (228) potentially in their sights.

And finally on the Silver Arrows - Abu Dhabi was the 100th Grand Prix in which they have claimed a podium. Juan Manuel Fangio and Karl Kling opened the team's account in France in 1954. Mercedes now sit seventh of all-time for races in the podium - next up is Brabham with 106. Ferrari remain some way clear, however, with 546.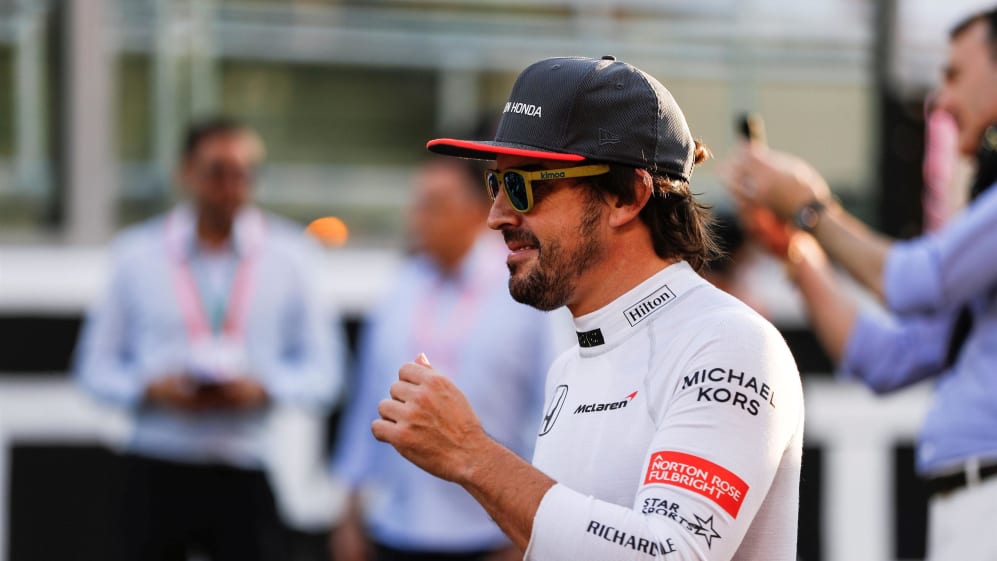 There was good news for Ferrari too - not least in the fact that Kimi Raikkonen's fourth place, coupled with Daniel Ricciardo's retirement, helped the Finn vault the Red Bull man for fourth in the drivers' championship. It is the second time in three years that the Scuderia have had both drivers finish in the championship top four - before that, they hadn't achieved it since 2008.

Sebastian Vettel went one better, meanwhile - his second place in the championship is the best finish for any non-Mercedes driver since the start of the hybrid era back in 2014.

Vettel clinched that place by finishing third on the road in Abu Dhabi - leaving him just one shy of the 100 podiums landmark. Only three drivers - Michael Schumacher, Hamilton and Alain Prost - have ever broken that barrier.

Fernando Alonso remains within touching distance too, on 97 podiums - although his last came back in 2014. His struggles since McLaren and Honda rejoined forces are well documented - and underlined by a hat-trick of his own in Abu Dhabi. It represented his third straight points finish - the first time he has achieved that in the last three years.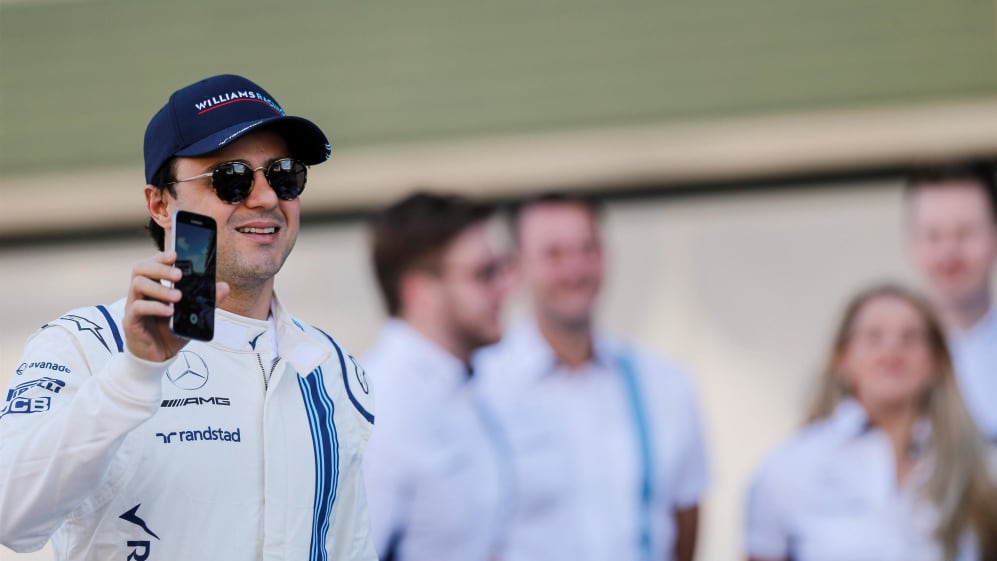 Red Bull may have seen the RB13 retire for the 13th time this year - but with Max Verstappen capturing fifth, they also booked a 37th straight race in the points. That represents their best run in F1 - and the seventh best in history. The best they managed during their title-winning years was 33 races.

On the subject of constructors, there was drama on Sunday in Yas Marina as Renault vaulted Toro Rosso to clinch sixth in the standings. The last time they achieved that as a works team was 2011, when Nick Heidfeld and Vitaly Petrov were their principal drivers.

Renault's gain was Toro Rosso's loss - the team ultimately falling four points short of finishing sixth, which would have matched their all-time best from back in 2008.

No statistical new dawn for Toro Rosso then - but there was a neat ending for Felipe Massa, who maintained his 100 percent record of starting from - and finishing - inside the top 10 in every race he has contested in Abu Dhabi. The Brazilian's career ends with 269 race starts - sixth on the all-time list - and now 165 points finishes, fifth of all time behind only Schumacher (221), Alonso (193), Raikkonen (187) and Hamilton (172).