Albon: Driving F1 car 'one of my all-time great experiences'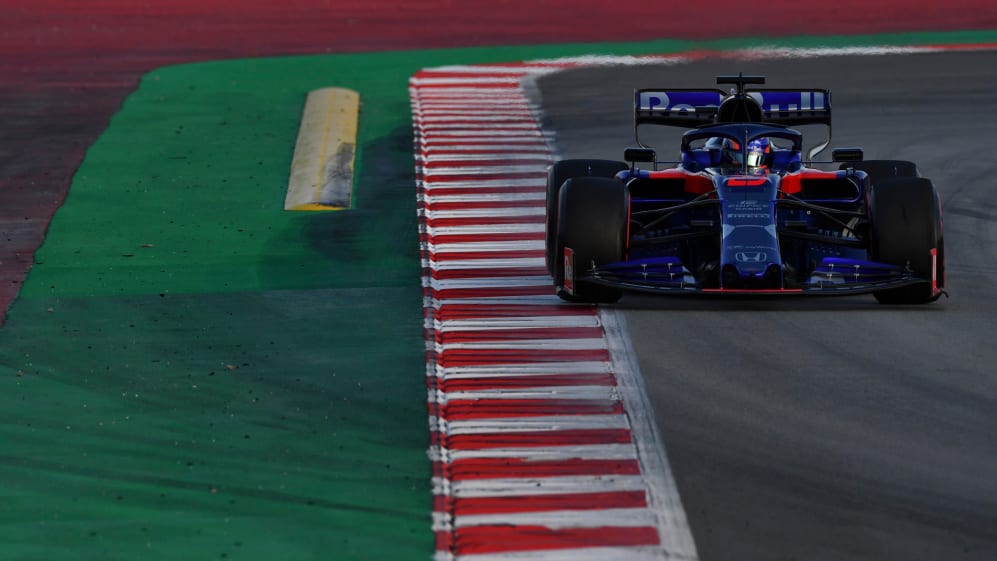 After his first experience of driving an F1 car in anger, Alexander Albon could barely contain his excitement at the end of the second day of pre-season testing – even if not everything went entirely to plan…
Albon found himself beached in the gravel just two minutes into his first ever day of pre-season testing, after appearing to light up his Toro Rosso's cold rear tyres coming out of Turn 4 – although the team later shouldered some of the blame, admitting that they'd been fiddling with the STR14's power steering settings overnight. And while a further spin followed later that morning, Albon ended the day as the fourth fastest of the 12 runners, having clocked up an impressive 132 laps.
"Today was up there with one of my all-time great experiences!" said Albon. "It's been a really good day.
"At the start I was thinking to myself 'don't spin it this morning', and that's exactly what I did! It was really tricky out there because the track was so cold that you couldn't drive slowly – as soon as you drive too slow, your tyres get cold, it becomes unpredictable and it's like driving on ice. Once I got into my rhythm it was a smooth day and we had no issues, apart from a couple of spins later on, but I was just exploring the limits to see what the car was capable of."
Albon revealed that the biggest shock of driving an F1 car at the limit on track had been the speed he could carry through high speed bends – but it appeared to be a problem he was looking forward to getting to grips with.
"I did a few laps on Wednesday for our filming day," he said, "so today wasn't a totally new experience to drive an F1 car, and I've also been in the simulator many times, so I had a general idea of what the car could do. However, the high speed of the car is definitely new to me and it was a bit of a positive shock – I'm enjoying it a lot! I'm still smiling from when I got out of the car and I'll continue smiling throughout tonight until tomorrow."
Albon will now hand his STR14 back to team mate Daniil Kvyat before stepping back into the cockpit for Thursday. And by the sound of it, it's going to feel like an agonisingly long wait for the Thai driver…