Albon 'optimistic' but urging caution after 'surprising' top-five finishes in both Friday practice sessions at Zandvoort
Alex Albon admitted he was "optimistic" about Williams' chances heading into Saturday's qualifying in Zandvoort. But he was opting for a cautious approach after a "surprising" but "very good" first day of running at the Dutch Grand Prix.
Albon had an impressive first half of the season that has seen him score all 11 of Williams' points so far this year. And he picked up where he left off in the early running on Friday by going fifth fastest in the first practice session.
READ MORE: Norris leads Verstappen in FP2 at Zandvoort after Piastri and Ricciardo crash out
He returned in FP2 to prove his pace was no fluke by going third quickest during the qualifying simulations, finishing just over two-tenths back off pace-setter Lando Norris and championship leader Max Verstappen.
Reflecting on his day, Albon said: "Very good. But we've seen it before. We obviously don't know what everyone else is doing. Honestly, I have to say the car felt good. From the moment we touched down in FP1, the car felt good.
"Long run in FP1 felt okay, felt strong, FP2 maybe less so. It's a bit surprising. I'm sure everyone is going to make a bigger step tomorrow. Obviously, we will try and hold on and keep this position, but we'll see."
READ MORE: Ricciardo taken to hospital for further checks after FP2 crash at Zandvoort
Asked if he felt the pace was representative ahead of Saturday's qualifying, Albon replied: "For sure people are most likely running heavier. But you look at it anyway it's still a good day, even if we are lighter or whatever we are.
"We are still doing good pace. It's going to be very tight, it's always tight around here. I mean I'm not that pessimistic, I'm actually quite optimistic."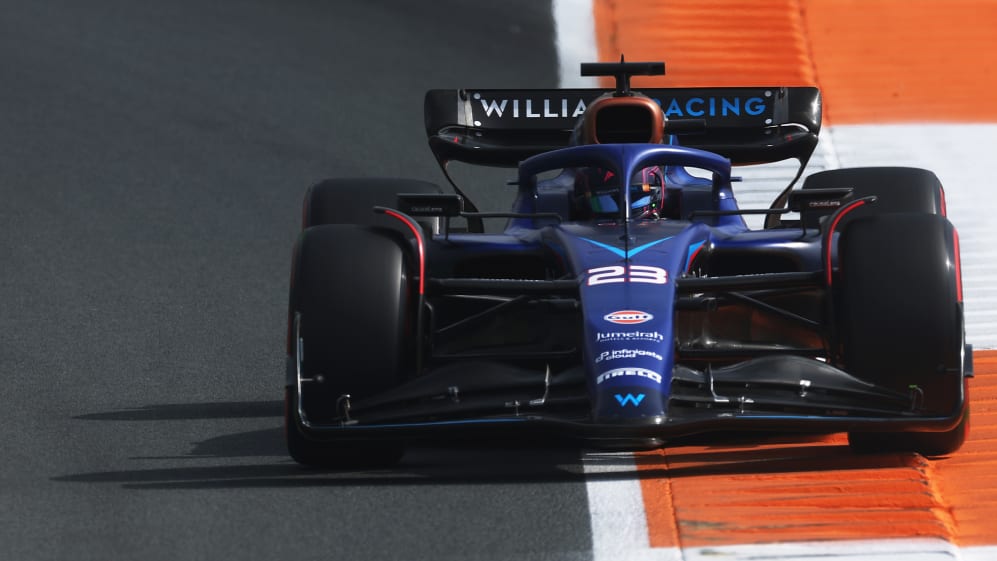 With the Zandvoort circuit one of the narrowest on F1 calendar, drivers were seen getting in each other's way during both practice sessions. And Albon explained why that could be an issue come qualifying on Saturday.
"It's tough. It is tough. It's always been a problem," said Albon. "These tyres need to rest, and when you rest them there is a lot of traffic. So, it keeps you on your toes, even on your in laps, on your cool down laps they keep you on your toes."