Albon says Williams 'definitely in a better place than last year' ahead of 2023 season start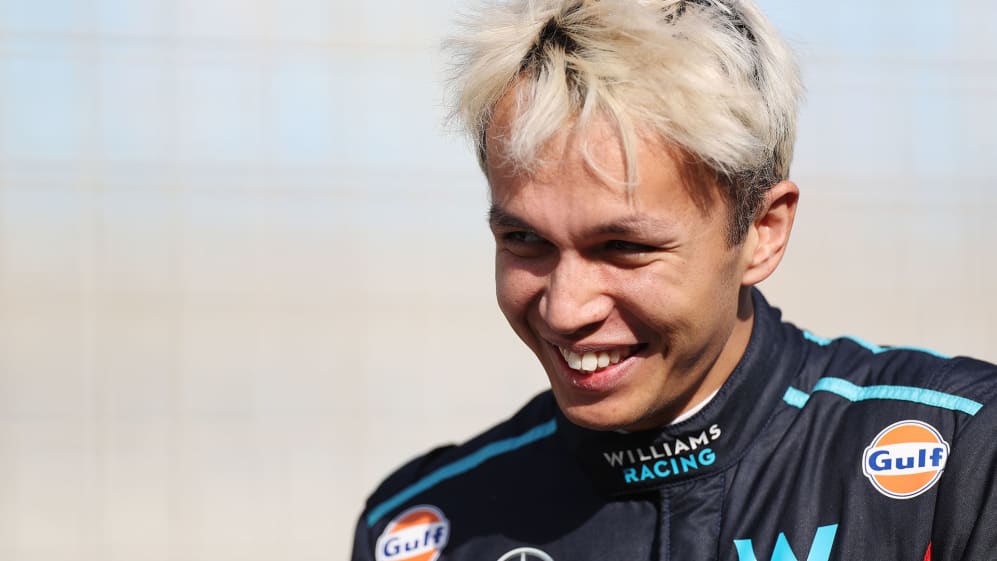 Williams driver Alex Albon believes the team are entering the 2023 campaign "in a better place" when compared to this time last year, although he admits that the "main limitations" that hindered their performance last season still exist.
Williams finished at the bottom of the constructors' championship last year – Albon's first season with the team – as the Grove outfit struggled adapting to the sweeping new technical regulations that came into the sport for the 2022 season.
READ MORE: Appointing Technical Director is priority No.1 says new Williams boss Vowles
So, after jumping out of the cockpit on the final day of pre-season testing – in which he completed 136 laps of the Bahrain International Circuit – Albon compared Williams' "quicker" 2023 challenger, the FW45, with their 2022 edition – the FW44.
"It's definitely quicker," Albon declared. "There's not a huge difference in terms of DNA; there is a slight difference in the way the car feels, but it's quite subtle. I would say the main limitations we've had last year still stick a little bit with what we've faced these few days, but we just need to see what we can do to help it.
"Obviously it's never going to go totally to plan straight away. I remember last year our car this time last year was very difficult to drive, so we are definitely in a better place, it's just more about how far can we take it."
Williams turned 439 laps of the Bahrain International Circuit – the second-most of any team behind AlphaTauri – across the three days, and when asked to sum up their three days of testing, Albon said: "In terms of mileage we've had a very good three days.
"We've ticked everything we wanted to tick off and now it's just about crunching through the data and seeing what we've got. We did our race runs [and our] qualifying runs."
WINNERS AND LOSERS: Who aced 2023 F1 pre-season testing and who has work to do ahead of the Bahrain Grand Prix?
Albon was also quizzed on whether he has had to adapt his driving style since joining Williams, to which he replied: "I think everyone [adapts their driving style]. I don't even think most people know what driving style they have!
"F1 is about being adaptable. We have some of the most highly sensitive cars on the planet, with winds that can completely change how your car feels, with tyres that can also change how it feels. So, it's always about adapting in our sport."