Albon stand-in De Vries explains how he went from F1 TV pundit to F1 driver as he secures top-10 start at Monza
Nyck de Vries's first-ever Formula 1 qualifying session saw the Williams stand-in make it to Q2 and guarantee himself a top-10 start for the 2022 Italian Grand Prix. The Dutchman explained how he was called up to replace appendicitis-stricken Alex Albon at the last minute at Monza…
De Vries, who took part in Friday FP1 in place of Aston Martin's Sebastian Vettel, had a rollercoaster day that was supposed to begin with some broadcasting commitments – and ended up with him putting his Williams in the top 10 of the grid for tomorrow's race at Monza.
READ MORE: Leclerc eyes another memorable Monza win after 'putting everything together' for pole position
"We were supposed to do the Pre-Qualifying Show together!" he explained to F1 TV presenter Will Buxton. "I was getting ready for it in the morning with my coffee and porridge and everything, doing a Paddock Club appearance, but things turn around very quickly. It was only, like, one-and-a-half-hours before the first session that I got informed.
"So, the turnaround was very quick, but the team has been great and very supportive. Obviously, I hope that Alex is healthy and will recover quickly but from my side I am never satisfied enough from myself," he explained.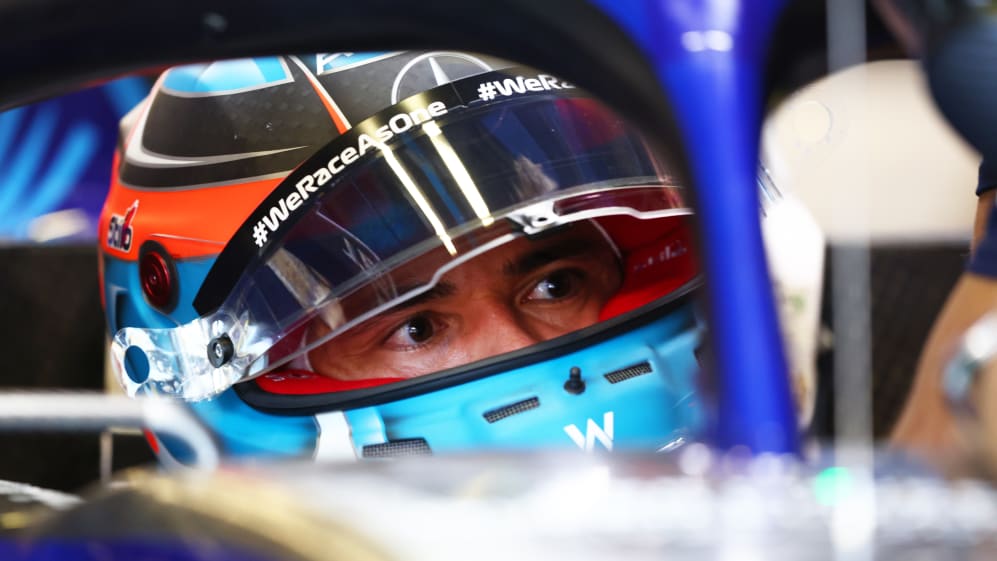 Although De Vries out-qualified temporary Williams team mate Nicholas Latifi, the Dutchman was disappointed with an error that saw him skip over the Variante della Roggia in Q2.
"I think I put in some good laps, especially the second lap in Q1 was pretty good, but I still felt there was more in it. And then we made some changes in the first run of Q2 and that didn't quite work out.
"Obviously, the tyre prep was a bit compromised on the track. And on the last run, I hit a switch which meant that the brake balance was like one and a half percent rearwards, and that's how I kind of lost the rear into [Turn] 4! A bit gutted about that, but I think that I am allowed to take this anyway."
EXCLUSIVE: Alpine boss Rossi on losing Piastri and Alonso, hunting for a new driver, and a bright future ahead
Latifi missed out on Q2 in P16, but will be promoted up the order when grid penalties kick in for nine drivers. The Canadian wasn't happy with his result in qualifying, as he explained where he lost out on Saturday afternoon.
"It's frustrating," said Latifi. "We felt we made a good step compared to yesterday, and ultimately, I just didn't do a lap on the second set [of soft tyres].
FACTS AND STATS: Norris chasing two podiums on Italian soil for the second straight year
"Again, just one of those – a bit similar, like Spa… probably one of two tracks where driving a lap at 95% would have been good enough to get us through to Q2, but you don't know that until you cross the finish line.
"So yeah, it's frustrating, but I'm where I expected to be, having not run a second set of tyres, so it is what it is."
Since 2018, only George Russell has managed a top-10 at Monza for the historic team that hope to capitalise on grid penalties this Sunday.