Leclerc eyes another memorable Monza win after 'putting everything together' for pole position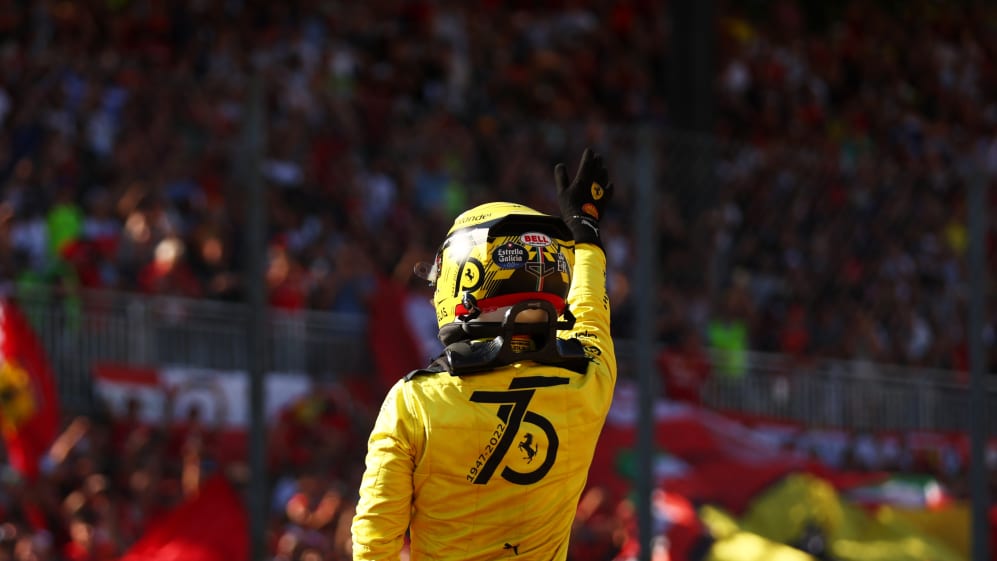 Ferrari driver Charles Leclerc has set his sights on adding another Italian Grand Prix victory to his name after charging to pole position at Monza on Saturday.
Leclerc, who won the race back in 2019 after resisting the advances of both Mercedes drivers, sealed top spot in qualifying with a time of 1m 20.161s – prior to various penalties being applied for a host of other drivers.
READ MORE: Leclerc takes pole position for the 2022 Italian Grand Prix with Russell to join him on front row
"I knew that in this last lap in Q3, I had to put everything together and I managed to do it. [I'm] very happy with the lap and very happy with the performance," said Leclerc, who got the better of Red Bull rival Max Verstappen and team mate Carlos Sainz.
"It's been a great weekend until now; the feeling in the car is amazing. I really hope that we can do it just like 2019 tomorrow!"
Asked what the secret had been to nailing his Q3 lap, meanwhile, Leclerc laughed: "I just took much more risks! It was the last lap; I knew I had to find quite a lot of performance there and I just went for it and it worked out."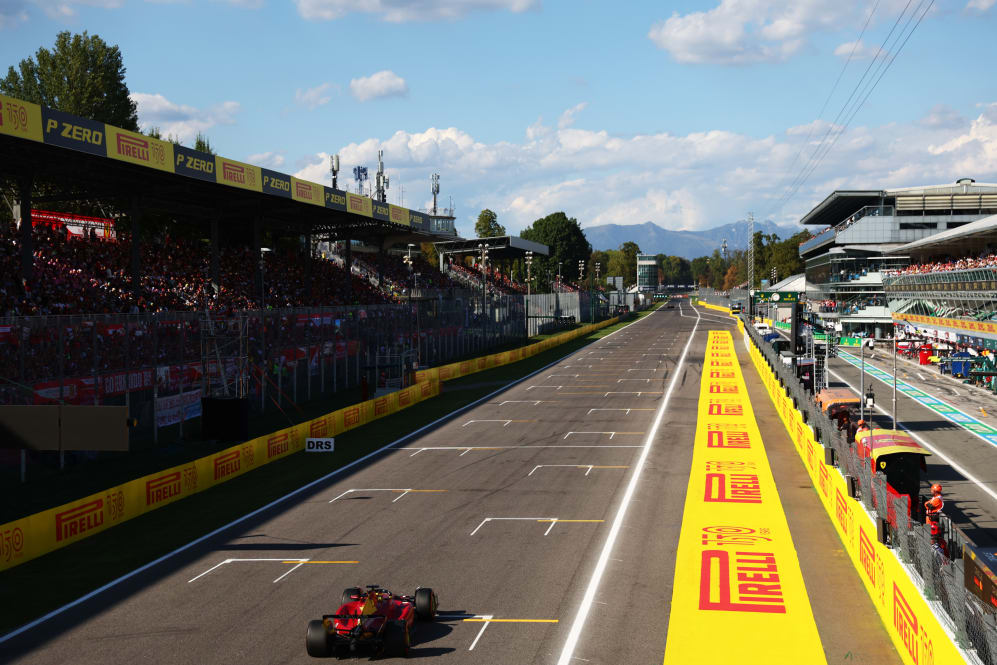 After qualifying third, Sainz will drop to 18th on the grid – ahead of only Lewis Hamilton and Yuki Tsunoda – due to taking on new power unit components this weekend.
He reckons not having a tow in Q3 "probably cost me those two or three-tenths" to push for the fastest qualifying time, and is now aiming to "put on a good show" on race day and rejoin Leclerc towards the sharp end.
READ MORE: Albon ruled out of Italian Grand Prix with appendicitis, as replacement De Vries prepares to make F1 race debut
"I mean, I'm not going to lie, it hurts to be starting at the back tomorrow, especially with how competitive this car is this weekend," said Sainz.
"I will do my best and try to put on a good show in making it back through the field, because the pace is there. But I wish I could be there at the front with Charles in order to try and do a one-two for the tifosi."