Feature
EXCLUSIVE: Alpine boss Rossi on losing Piastri and Alonso, hunting for a new driver, and a bright future ahead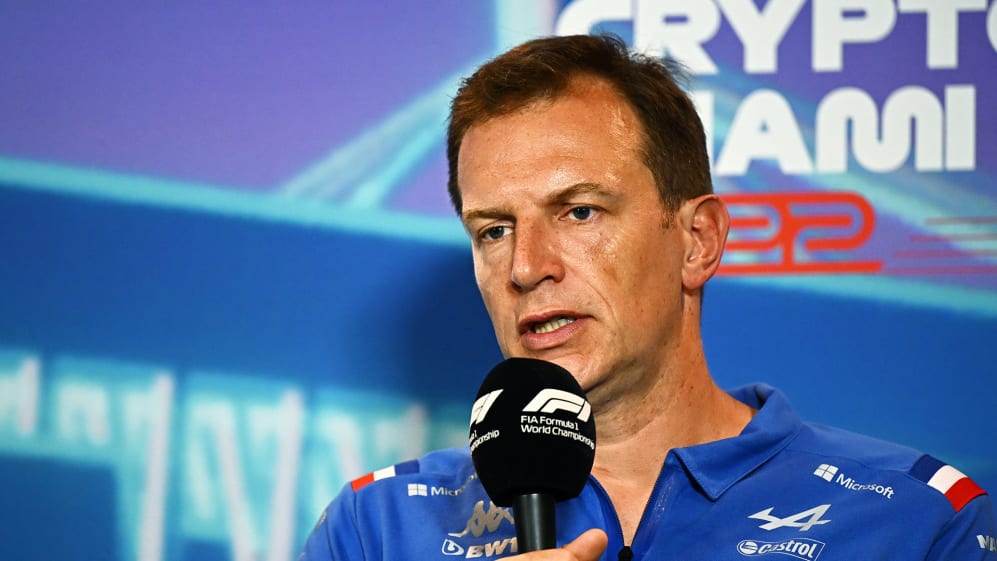 Alpine are hurting – and it's no surprise to see why. In the space of a few weeks, they lost a double world champion in Fernando Alonso, who they hoped to race on with in 2023 before embarking on a longer relationship beyond F1 into other motorsport series. Then they lost Oscar Piastri, the highly-rated F2 champion whom they had invested in and hoped could be their future.
Now the fourth fastest team on the grid – who are showing themselves as the best-placed to challenge the big teams Mercedes, Red Bull and Ferrari, are without a driver to partner Esteban Ocon next year. But, as CEO Laurent Rossi explains, when speaking exclusively for the first time since the dramatic story reached a crescendo, Alpine are not panicking.
Rossi on… Alpine's plan for Alonso and Piastri
Alpine wanted to continue with Alonso (in his third stint with the Enstone-based team) beyond the end of this season, when his contract expired. They offered him a term of two years, the second season being an option, with the idea that once that ended, he would continue with Alpine in other motorsport categories.
EXCLUSIVE: Piastri on joining McLaren, leaving Alpine and making his F1 debut
They would then draft Piastri into a race seat from 2025, having loaned him out to Williams for a couple of seasons to gather some experience. Rossi says they couldn't offer Alonso a longer contract because they would risk losing Piastri. The Spaniard decided that wasn't enough and agreed to join Aston Martin next season on a multi-year deal.
"We wanted him to continue with us as an endurance and/or Dakar driver," Rossi tells me on Saturday, ahead of Italian Grand Prix qualifying. "We spoke about it at length last year. Why did we only offer him two years? We only had two years of option with Oscar. Fernando had a desire to drive longer in F1, which we couldn't match or we would have lost Oscar. It didn't make sense for us. More than likely, we couldn't match other conditions that were offered, too.
"So, with Fernando, we would have loved to continue. He's an amazing champion, he will remain a legend of our brand – but it didn't work and that's life. We will stay on good terms. He's an exceptional champion, he's a gentleman, he's continuing to do fantastic work for us despite having signed [for Aston Martin for next year]. We're sad to part ways but we remain family. That's life. It's a blow to lose a champion, but it happens. Silly seasons, they move like that.
"Oscar was not expected," he adds. "Frankly, it's disappointing."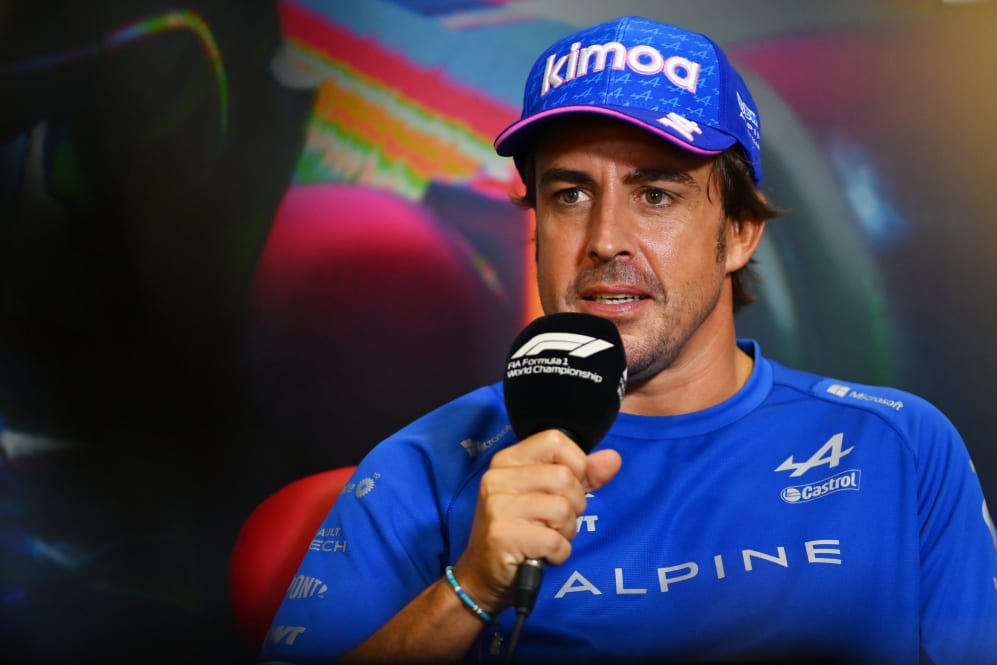 Rossi on… the commitment and offer made to Piastri
Soon after Alonso's news broke on the Monday following the Hungarian Grand Prix, Alpine moved to announce Piastri would drive for them in 2023. However, Piastri responded on Twitter that he would "not be driving for Alpine next year". To understand Alpine's view on why they were surprised by Piastri's position, we must head back to November the previous year.
Rossi says that Alpine had made a commitment, outlined in a Head of Terms document, to train Piastri extensively "and then send him to drive with another team" while they ran Alonso for at least one – possibly two seasons – before bringing him back.
"We did deliver on our commitment to Oscar very quickly, as we exercised our option on November 15, agreeing on Head of Terms which said he would be reserve. He would receive an extensive training programme, among other things 5,000km of driving through the year, and we're going to find him a driving seat for '23 and '24," says Rossi.
TIMELINE: How the Oscar Piastri saga unfolded
"We did just that. We announced him as a reserve the day after. We very quickly devised a training programme and a 5,000km testing programme, which started in February alongside Fernando Alonso and Esteban Ocon – that's a serious training programme. You're driving with two F1 drivers, you will learn from them.
"He drove 3,700km by August. We would have easily obtained the 5,000km. We gave him full access to the team, debriefs, technical meetings and he was with me most Sundays listening to the race. Not only was he a reserve, but he would have been the most trained rookie ever. He knew how the team operated, how an F1 driver is supposed to operate in the team. We feel like we delivered. We went above and beyond.
"We hired a person just to find him a seat [with another team], because we wanted to do that properly. By the end of April, we found him a seat at Williams."
Rossi on… the Williams opportunity
But when it became clear to Piastri that Alonso would be in the Alpine for 2023 and maybe 2024, he started to assess his options elsewhere on the grid – even if Alpine had put an offer (albeit it not in a legally binding contract) of a Williams seat – on the table. Alpine then became aware that McLaren had made him an offer, the details of which were unclear to Rossi at the time.
"When the Williams opportunity was about to turn into a concrete deal, so much so that the seat fitting was scheduled, they [Piastri's management team] said 'we have a possible opportunity at McLaren,'" says Rossi. "It was a bit disappointing. We felt it was a bit strange, because we expected a bit more loyalty considering how much we put in there. He didn't say he was going to go, he said he had an opportunity.
REACTION: What the Piastri contract tussle means for him, Alpine, McLaren – and the rest of the driver market
"Then we saw in July, the sixth I think, that [Daniel] Ricciardo was confirming for the year after [this is two days after, it later emerged, Piastri had signed with McLaren]. So we thought there is interest, but there might not even be a seat. There was perhaps an opportunity [at McLaren, but] the door is closing, so Oscar is still in play for us. It explains why we decided to promote him – he was reserve and we elevated in the same framework to race driver.
"Otmar [Szafnauer, Alpine Team Principal] saw him, told him, and we announced it. We never knew for a fact he had signed. He never told us. We still believed the Williams seat was a great one, a great opportunity to learn without a bit less pressure – a very good team to learn in, very seasoned, capable of growing talents like George [Russell, who spent three years at the team as something of an apprenticeship before being recalled to Mercedes].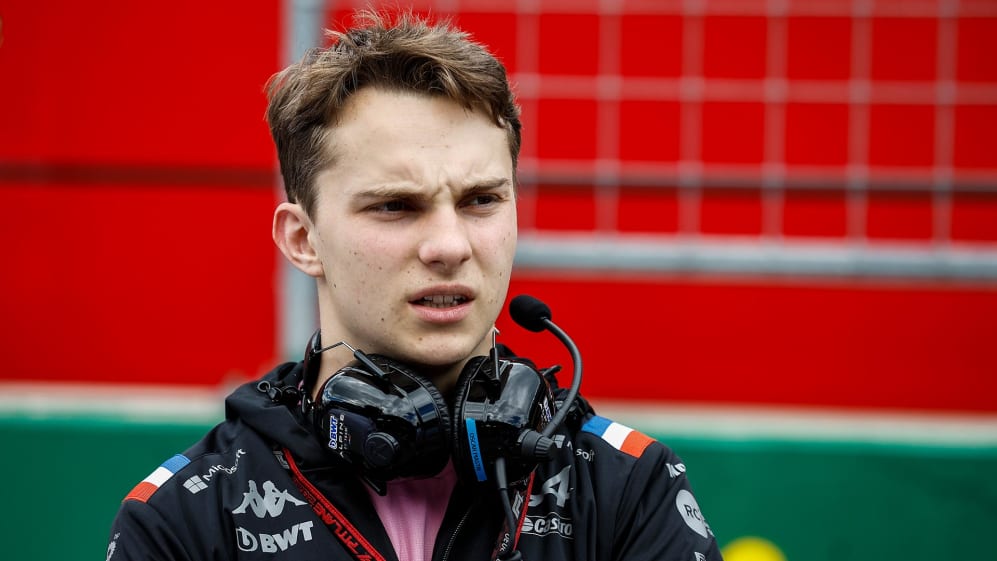 "But we could understand he was attracted by the prospect of a better challenge sporting-wise. We felt when we had the chance to offer him a better seat, I would contend, with us because we are a works team, we felt like we would offer it to him and he would accept it as there was no better option – Ricciardo was staying.
"We acted very logically, in line with our commitment to him. From our perspective, it's a very linear, simple story. We have been so committed. I don't think we could have given more to any driver, to be honest."
Rossi on… mistakes that were made
Last weekend, the Contract Recognition Board (CRB) determined that the only valid contract Piastri had was with McLaren, not with Alpine, paving the way for the Australian to join up with Lando Norris next season.
Ultimately, it came down to the fact Piastri never signed legal paperwork locking him into Alpine. "He never signed any contracts we put to him," says Rossi. "We put contracts forward many times. They were never signed. We could not retain him because he didn't sign a contract with us. We were expecting more loyalty."
Rossi admits that mistakes were made by his team – and that, to some extent, Alpine showed some naivety in the way they dealt with the situation. However, he believes they acted in good faith throughout.
WATCH: Otmar Szafnauer gives his reaction to the Oscar Piastri contract decision after the CRB rules against Alpine
"We made some mistakes, we made some legal technical mistakes," he says. "We left the door ajar by not forcing him in with a contract that is so tight he couldn't move. Why did we do that? It's a bit of an oversight because we never thought that when you give so much to someone, when you give them training, a reserve role, a seat in a partner team, he will not take it after being supported for so many years and winning the championship through your support.
"Like George [Russell] before him, who went to Williams before returning to Mercedes, like Charles [Leclerc] who went to Sauber before returning to Ferrari, like Max [Verstappen] and like Sebastian [Vettel, who both raced for Toro Rosso before driving for Red Bull] – they all did a 'junior' team before moving up.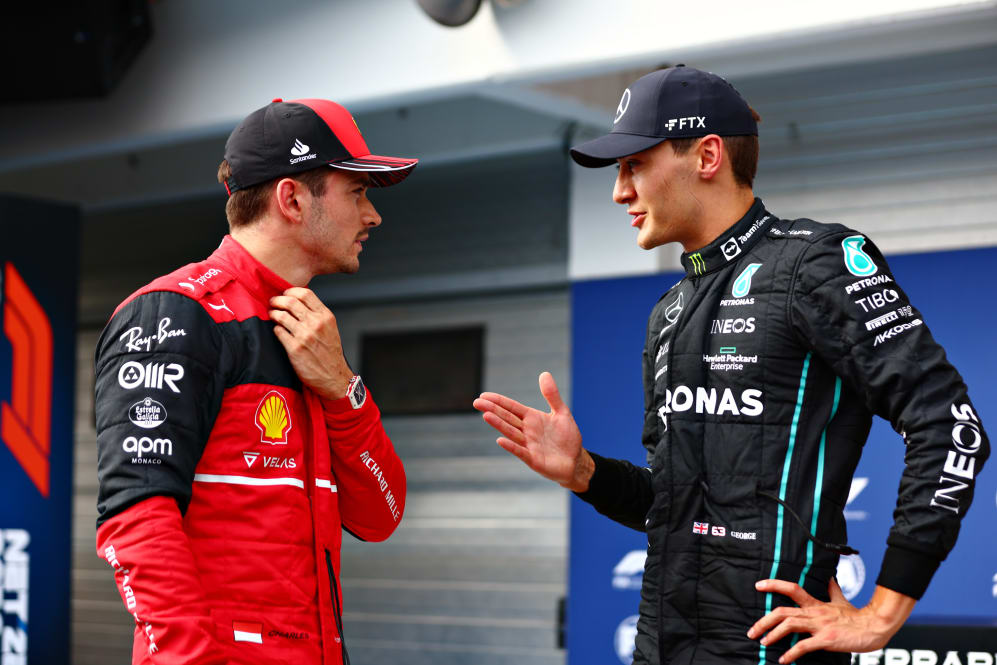 "I'm a bit surprised that Oscar thought that first, he was better than Williams. I can understand from a sporting perspective McLaren might be more interesting based on pure on-track results than Williams, but we didn't expect that after so much support, so much loyalty, they would use that back door to shop around and get what felt like a better contract for them. Those are not the values we exhibited.
"This is how I see the story. Of course, we made mistakes, otherwise we wouldn't be here talking about the topic, but we feel we stayed very true to our commitment, to our values and to our words to Oscar.
"But I would say things happen for a reason. We're not sharing the same conceptions of things, and perhaps not sharing the same values, so it's perhaps better this way, to be parting ways."
Rossi on… the Alpine management
Team Principal Otmar Szafnauer joined the squad during this saga, allowing Rossi to take a step back from the day-to-day running of the F1 team so he can focus on running the wider Alpine business, which continues to show growth in road car sales – the finance of which can then be ploughed back into the F1 team.
READ MORE: Alpine boss Szafnauer responds to CRB ruling and Piastri's 'bizarre and upsetting' comments
Despite the frustration of losing two highly-rated drivers, Rossi has thrown his full support behind Szafnauer, who he feels has made strong changes since joining the outfit from Aston Martin in February.
"The roles are very clear," he says. "Otmar is the F1 boss. I have full confidence in him. I tag-team with him a lot. In the transition from me to him upon arrival, it's been remarkable – he's made a difference since he arrived. He's continuing to make a difference. He's been hired to help me take a bit of a distance, as I have 16 direct reports.
"I need to build cars, expand the Alpine network, build a brand. I spent a disproportionate amount of time last year on F1. I will spend less and less time as now I have a very capable leader at helm in Otmar. The roles are very set. I will lead the Alpine brand, which is more than an F1 team. Luca [De Meo] leads the Renault Group and its transformation.
"It won't change, it works well. We made mistakes. We will clearly learn our lessons.
Rossi on… the Alpine Academy
Alpine brought Piastri through their academy in the hope that he would race for the Formula 1 team. It's why they put so much into his preparation. With so little testing in Formula 1 these days, any car time is useful.
Of all the junior academies, Alpine has one of the most – if not the most – extensive programme, giving their drivers plenty of track time. In the last decade, aside from Lance Stroll, few can call on more than 3,000km of testing in F1 machinery.
Piastri, of course, had to do what is best for him – and he felt that McLaren offered him that chance. He remains grateful to Alpine for everything they have done. However, Alpine feel hurt that he left. And now they face the prospect of watching a driver they trained up excel at a rival. It is for that reason they are questioning the future of their academy.
READ MORE: Alonso says 'strange feeling' of protracted Alpine negotiations contributed to shock Aston switch
It comes after Mercedes boss Toto Wolff said that, while he believes "in the integrity of the drivers" they have in their junior stable, the team will be "employing even more lawyers for even stricter contracts".
"It's setting a dangerous precedent," says Rossi. "It's creating a possible framework where driver academies are at risk. Manufacturers invest a lot in budding talents.
"The first remedy, which is what Toto mentioned, is to look at contracts differently – we will be much tougher. We learn form that, to take less of a naive perspective on shaking hands and being partners on more legally binding terms, which will be a bit less friendly.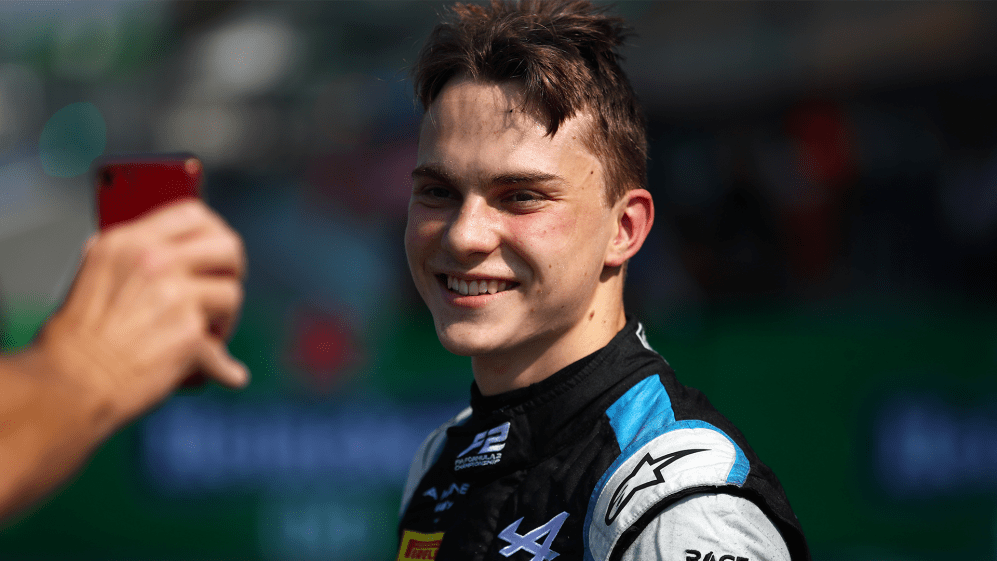 "Then there is the even bigger consideration – is it worth it, us investing so much in detecting and supporting talent? If someone who doesn't do that kind of stuff, saves that money and then poaches them when they are fully trained – why don't we do the same? It's a tough question – as it's about what you believe in.
"We believe in bringing youth through; it's anchored in the Renault Group. It's our values, giving a chance to young drivers. Values are important. You want to stand for something.
READ MORE: F1 'the only racing I'm interested in at this stage of my career' says Ricciardo, as he fails to rule out 2023 sabbatical
"We will honour our commitment to all drivers in our academy, but we're wondering whether or not to continue. We are torn apart. We believe in the value of the system but if we're not protected, is it worth it? If we are not sure we can, and it becomes too complicated or too big a burden on the contract side – as contracts can only take you so far – you don't want to make them so appealing because it binds you so much. We really wonder. It's a big disappointment. Perhaps a big reality check."
Rossi on… the second seat
Attention is now on securing a team mate for Esteban Ocon for 2023, with Alpine in no rush to decide.
As the fourth-best team on the grid, they are an attractive prospect. Their car development this year, with updates brought to every race and delivering performance each time, has been impressive.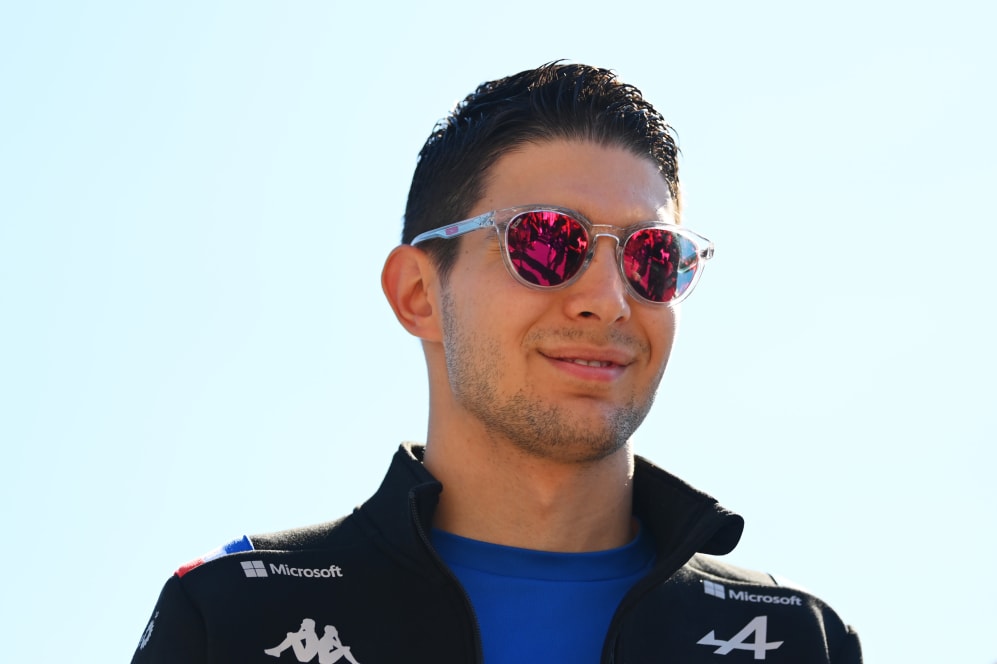 Rossi set a 100-race target (roughly four seasons) of being competitive and regularly contending for podiums by making consistent progress – and to be fair them, they're doing just that in the first season of four.
"There will be bumps on the road. I'm not a fool – I know we are going to have bad times," he says. "The Idea is to continue the progression. We're the fourth force of the grid, and our seat is in high demand. That's good. We will take our time.
"We don't want to rush into the decision. It's a process Otmar is leading, as he knows what is best for the team. We take input from our engineers. The driver is important, but the car is the most important by far."
READ MORE: Ricciardo 'assessing everything' for the future as Hamilton says he's 'far too talented' to not be racing
A flurry of names have been linked with the seat, including AlphaTauri's Pierre Gasly and F2 racer Jack Doohan, who is part of the Alpine Academy.
Alpine will spend the next few weeks mulling whether to take experience, to find a driver for one-year only, to leave them options in 2024 when more drivers will be available – or to go for youth and invest in the future.
"We need someone who helps develop the team, who helps develop the car," says Rossi. "We need a seasoned enough, effective enough driver who will score points right away and also take the team up with him. These are criteria we are looking at.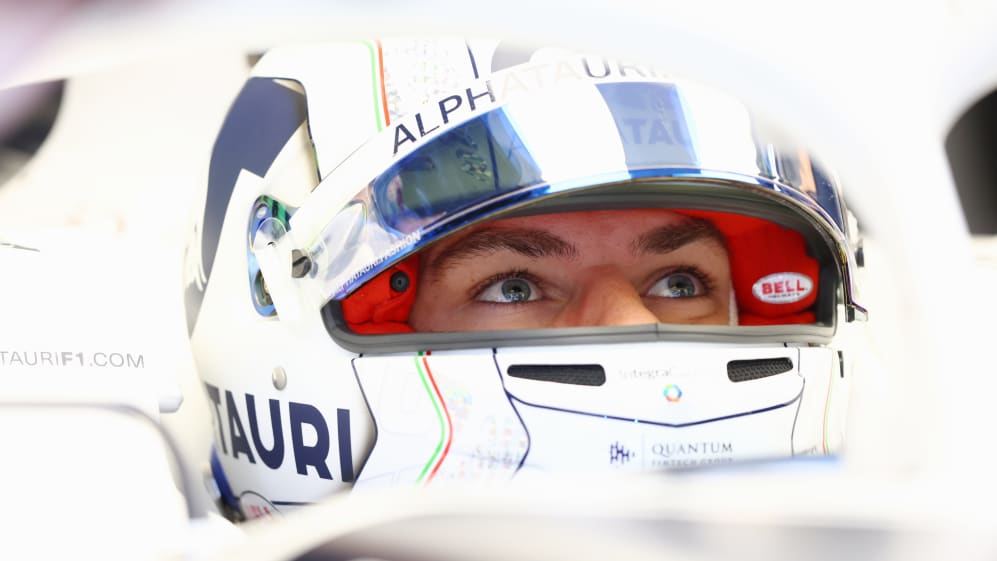 "There are plenty of good ones. [Red Bull Motorsport Adviser] Helmut [Marko] mentioned Pierre – why wouldn't you? He's a very good driver, he would be a good candidate for us.
"You mentioned Jack, he's a consideration. Despite what we said about the Academy, we believe in him, he's shown a lot potential, especially lately – talk about being present at the right moment. He's a great person, he is fast, his father is also a champion I admire and a person I admire. They are great guys. He's in our plans. One way or another we will try and put him in an F1 car at some point. But then again, once bitten, twice shy."
On the timing of when a decision will be made, Rossi says: "We will see what the landscape is by the end of September. We will have more clarity on all options. By then, I assume we will make a choice."
READ MORE: Alonso not joining Aston Martin 'for the paycheque', insists team boss Mike Krack
It's been a tough few weeks for Alpine and Piastri, but already all parties are looking to the future.
While Alpine are disappointed not to continue with the Australian, they see the bigger picture. The Enstone team have a car that is fast – and getting faster.
They have a team with a clear development direction and are capable of fighting at the front. If they continue on that path and pick the right driver for the job alongside Ocon, success will follow.