Alex Albon reveals Valentino Rossi-inspired helmet he would have worn at Monza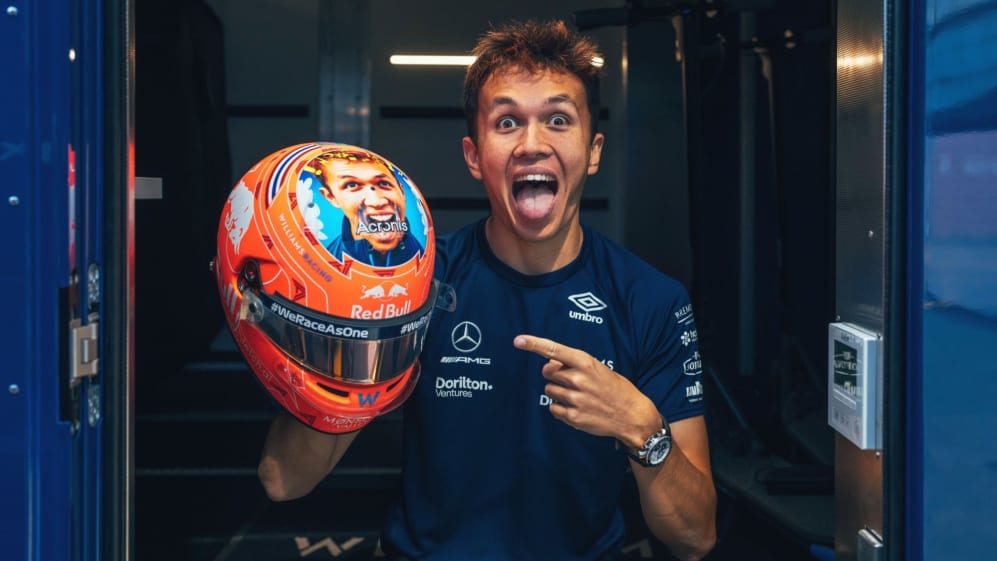 Alex Albon didn't get to race in the 2022 Italian Grand Prix, after he was struck down with appendicitis during the race weekend.
The Williams racer ran in first and second practice on the Friday, before sitting out the rest of the weekend and undergoing surgery. Nyck de Vries came in to deputise for Albon, famously scoring on his maiden Grand Prix in an impressive showing for the Dutchman.
WATCH: Relive the best of the thrilling on-track action from 2022 in our season montage
Despite complications, Albon later made a full recovery and was back in the car for the following race at Singapore.
But on Friday, the former Red Bull man revealed he had planned to race with a special helmet at Monza, which he never got to use.
In honour of nine-time MotoGP champion Valentino Rossi, Albon had prepared a helmet with a picture of his own face on the top of the dome – just as Rossi had once done for his own lid at Mugello back in 2008.
Since he didn't get to race with it earlier this year, Albon decided to reveal images of the one-off helmet through the team's social media channels as a small Christmas gift to his fans. Take a look below...
This tweet has been removed from Twitter