Alex Zanardi's wife offers rare update on former F1 driver's condition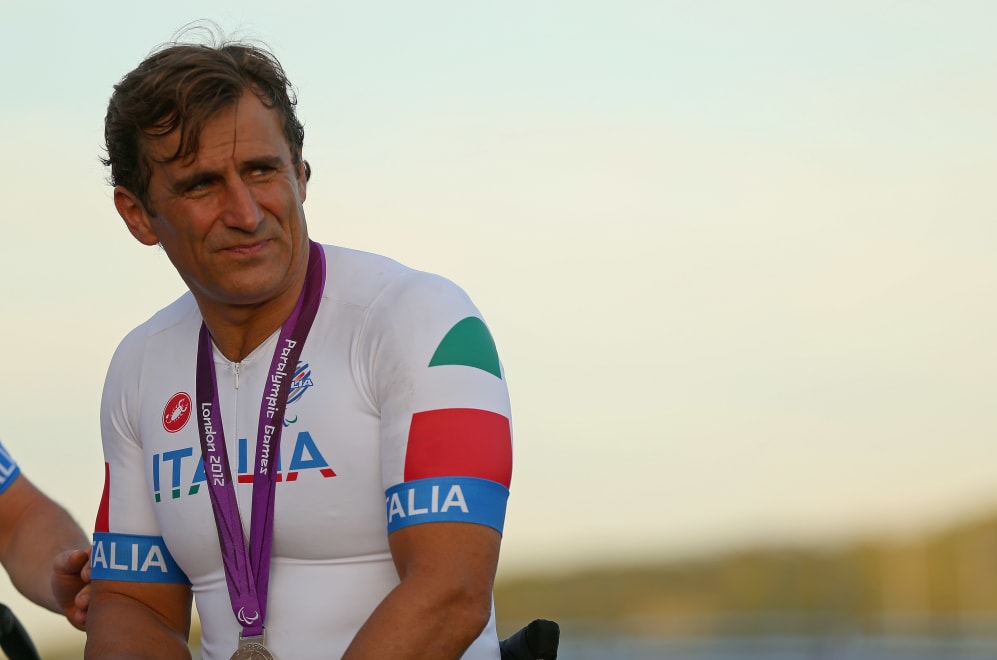 A year since former F1 driver and racing icon Alex Zanardi suffered severe injuries in a road accident in Italy, his wife has confirmed that his recovery continues apace, as he undergoes training programmes for both his brain and his body.
The former Formula 1 driver-turned-Paralympic athlete was riding his handbike in Siena in northern Italy in July, when he crashed and suffered serious injuries that saw him taken from the scene by helicopter to hospital, where he underwent several surgical procedures.
Since then, little has been communicated about his condition, other than that he was stable and had been moved to a facility closer to his home. But 12 months on, his wife Daniela has provided an update, via BMW Motorsport, for whom her husband is an ambassador.
"One year after the accident, Alex's condition is essentially stable," she said. "He is currently in a special clinic, where he is undergoing a rehabilitation programme. This includes multimodal and pharmacological stimulations under the guidance of doctors, physiotherapists, neuropsychologists and speech therapists to try to facilitate his recovery."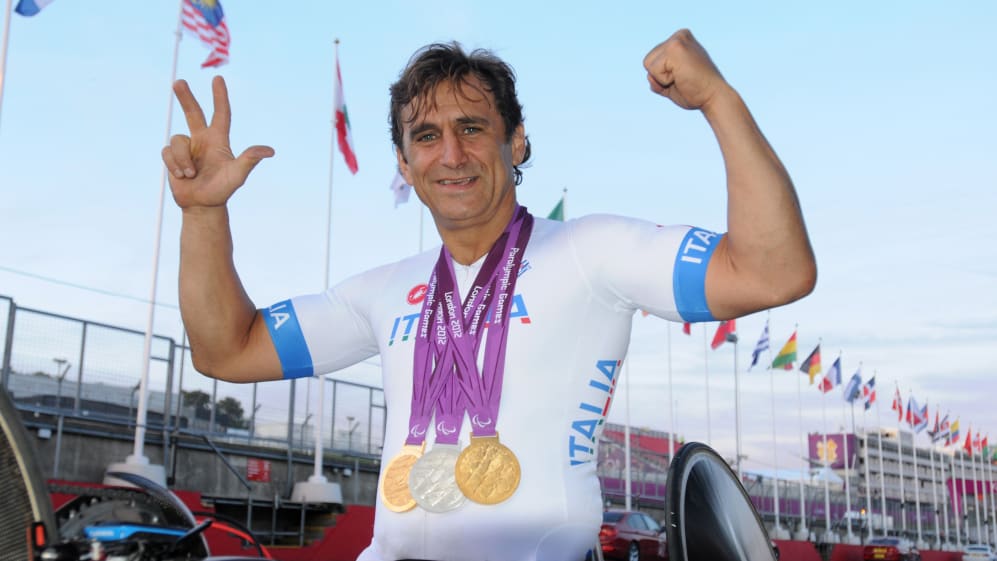 "It has been a very complex process that has required more neurosurgery and been characterised by a number of setbacks. Alex is in a stable condition, which means he is able to undergo training programmes for both his brain and his body.
"He can communicate with us, but he is still unable to speak. After a long time in a coma, the vocal cords must regain their elasticity. This is only possible through practice and therapy. He still has a lot of strength in his arms and hands, and is training intensively on the equipment."
Asked about her expectations for the future, Daniela Zanardi added: "It is certainly another huge challenge. It is a very long journey and at the moment no predictions are made on when he will be able to return home. We put all our energy in Alex's recovery."
Zanardi's condition has been closely followed by the F1 community since his accident. The Italian remains one of motorsport's most popular characters, having raced in F1 for Jordan, Minardi, Lotus and Williams and won two Indycar titles before losing his legs in a racing accident in 2001.
Zanardi's response to his newfound disabilities was inspirational, as he not only found the fortitude to race again – winning in the World Touring Car Championship with a specially controlled car – but also went on to win four Paralympic gold medals in hand cycling.
He appeared on our podcast, Beyond The Grid, shortly before his road accident to discuss his life and career – listen to the full episode in the player below.