Alfa Romeo encouraged by 'more convincing' Barcelona performance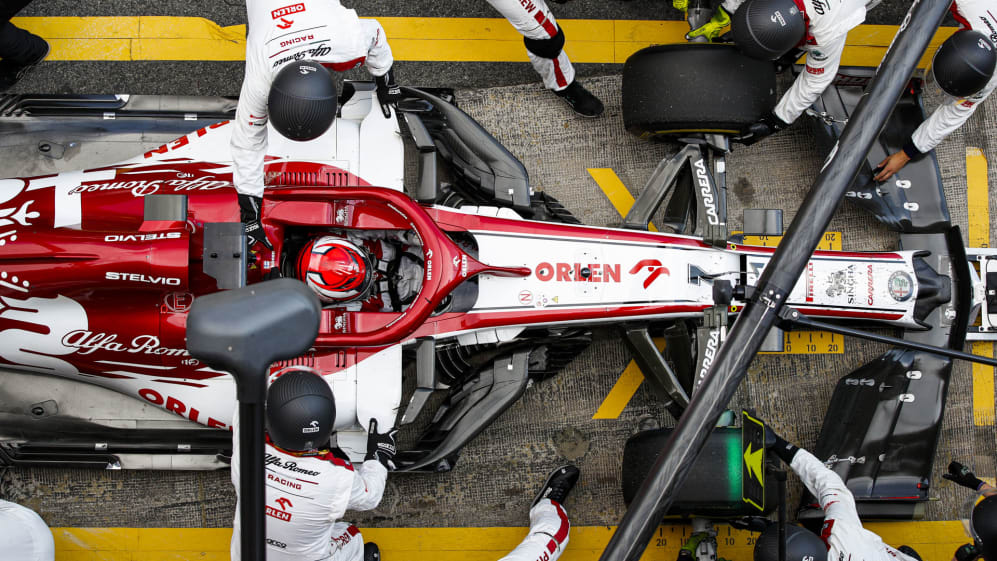 After failing to score points for the fifth consecutive race, Alfa Romeo are at least showing signs of closing the gap to the teams ahead of them – if last weekend's race in Barcelona is anything to go by.
Kimi Raikkonen took an Alfa Romeo through to Q2 for the first time this season during qualifying on Saturday and was competitive in race trim, finishing 14th and appearing to get the maximum out of his car.
Beating both Haas and Williams cars as well as team mate Antonio Giovinazzi, Raikkonen was only five seconds behind the Renault of Esteban Ocon at the flag, but in a race with just one retirement the chances to score were low.
WATCH: Raikkonen's late race battle with Russell
"It's disappointing not to bring home any points after a race weekend where we looked more convincing than in previous weeks," Team Principal Frederic Vasseur said. "Both drivers executed a good race, attacking where needed and pulling off some very good overtaking moves, but in the end that was not enough for a place in the top 10.
"It is important, though, to keep moving in the right direction: we have seen an improvement both in qualifying and in the race, so we need to build on this for the next triple-header."
Raikkonen showed strong pace in Q2 on medium tyres and ran the first two stints on that compound, but found himself surprised at how much better the car was when he switched to his only set of new softs late on.
"I was hoping for a bit better," Raikkonen admitted. "In the end the car was good on the soft, so maybe we should have run a second set of softs and see if that would help. We kept trying, generally, speed-wise, maybe we've been a bit better this weekend, but we need to keep improving in the same direction and see what we can do next time in Spa.
"In the end it felt kind of like I was expecting, but with the mediums it was surprisingly difficult. Maybe the conditions just suited the soft tyres better."
READ MORE: Dominant Hamilton eases to fifth Spanish GP win as Verstappen splits Mercedes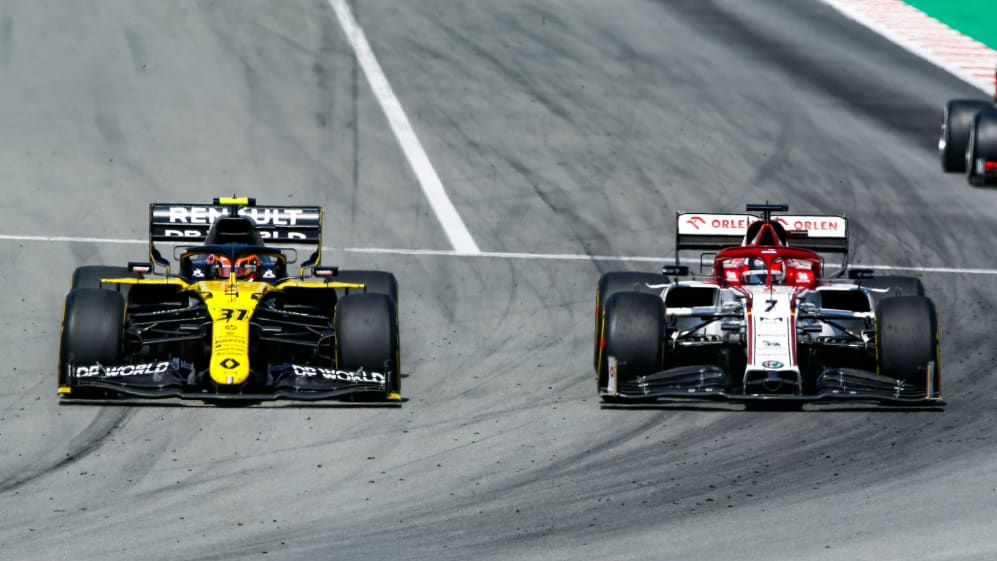 Raikkonen was the lead car for Alfa Romeo throughout the weekend, but Giovinazzi also went forwards in the race – having started last on the grid, after damaging his floor in Q1 – in what the Italian felt was another encouraging sign.
"In the end, I think from where we started – after I had an issue in quali and we started last – to finish 16th was the best we could do," Giovinazzi said. "In the end I think we need to take some positive things which is what we found from Kimi.
"In qualifying he went through to Q2 which is something good for us. Of course now in Spa we'll find a different temperature and different track so we will start everything again and hopefully this all can be better for our car."