Alfa Romeo extend naming rights deal with Sauber for 2021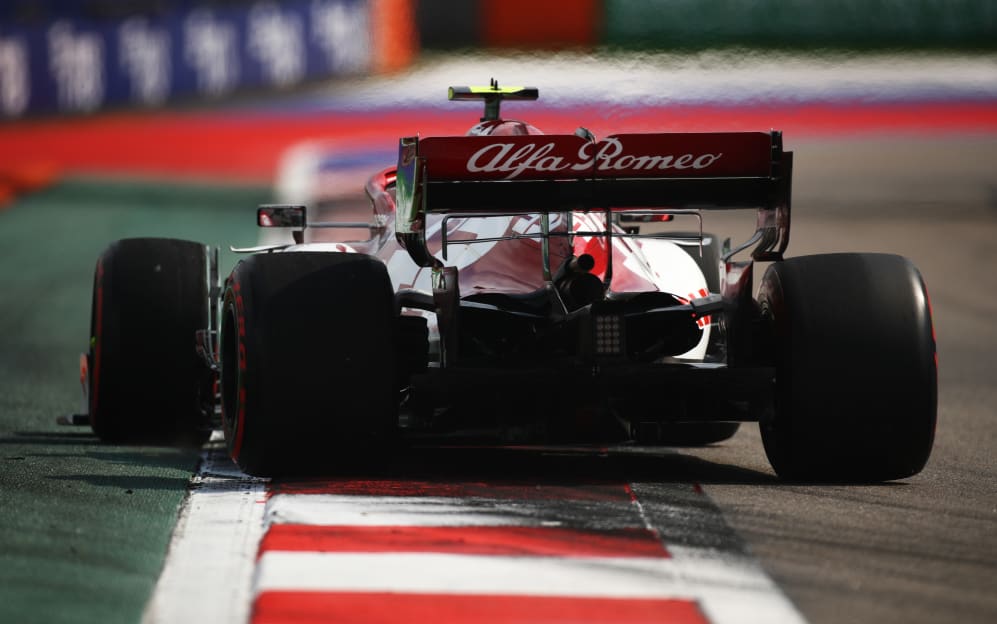 One of Formula 1's most historic manufacturers will remain in the championship next season after Alfa Romeo agreed a deal to continue their arrangement with Sauber that gives them naming rights of the team…
The Italian car manufacturer returned to Formula 1 after an absence of more than 30 years in 2018, signing a multi-year technical and commercial partnership with Sauber, before rebranding the team as Alfa Romeo Racing for 2019.
TRENDING TOPICS: Perez and Albon's futures and more talking points ahead of Imola's F1 return
On Thursday, ahead of the Emilia Romagna Grand Prix, Sauber and Alfa Romeo confirmed that they would continue their current arrangement. To mark the news, at a circuit which is one of the spiritual homes of motorsport, the team will run a special one-off livery (tap here to see it) for the duration of the weekend.
As part of the partnership extension, the team said the Alfa Romeo relationship with the Sauber Group would extend beyond the race track, with Sauber Engineering involved in the design, development and manufacturing of Alfa Romeo's new Giulia GTA and GTAm models.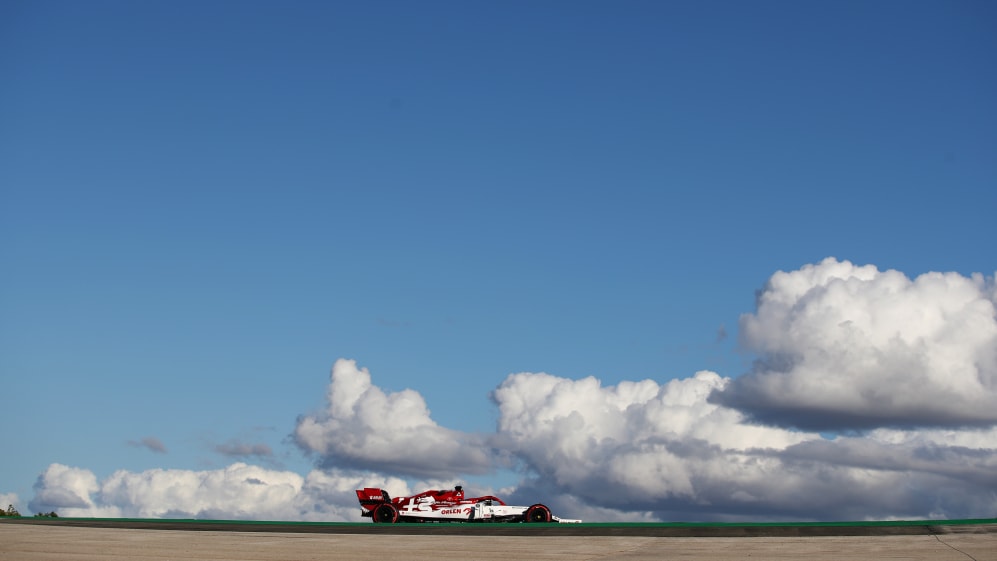 As part of Kimi Raikkonen and Antonio Giovinazzi's role with the team, the duo test drive Alfa Romeos at their development track in Balocco and provide feedback while Sauber Engineering assist with the production of the automotive models.
WATCH: Raikkonen makes up 10 positions on incredible opening lap in Portimao
"The extension of our relationship with Alfa Romeo is a true statement of intent from both parties," said Alfa Romeo Team Principal Fred Vasseur. "In Sauber, Alfa Romeo found a committed, performance-driven partner to which they could entrust their brand.
"We are honoured to carry the heritage and past success of Alfa Romeo in our name. Both parties always intended for this relationship to bear fruit in the long term: we have laid some solid foundations in the last three season and we aim to reap the rewards of this work in 2021 and beyond."
Alfa Romeo, who along with all their rivals signed the new Concorde to race in F1 until at least the end of 2025, currently sit eighth in the constructors' championship with five races – including this weekend's Grand Prix at Imola – remaining.