Alfa Romeo reveal tweaked tribute livery as F1 returns to Imola this weekend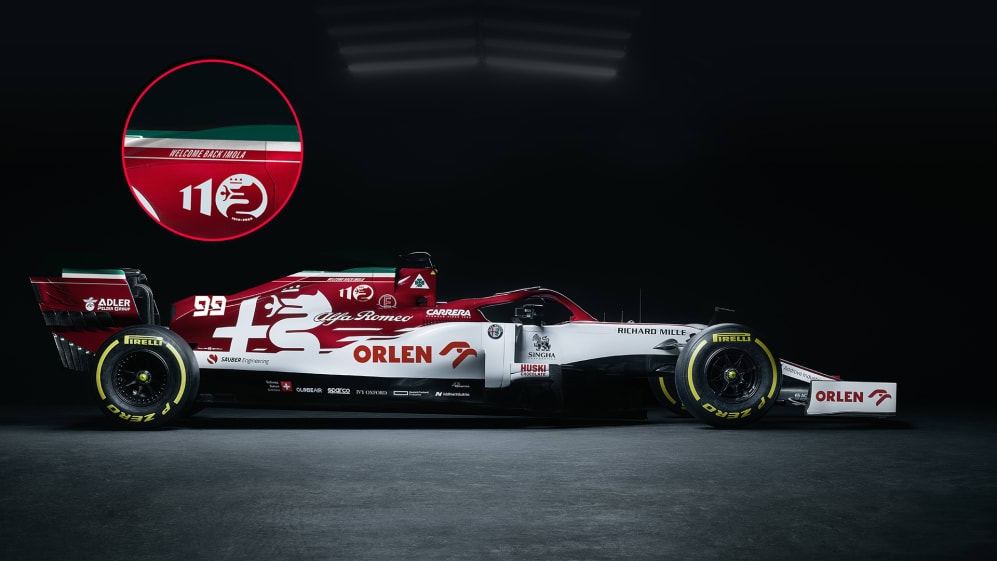 After it was confirmed that the Alfa Romeo name would remain in Formula 1 into 2021, the team revealed a special livery they will be using at this weekend's Emilia Romagna Grand Prix.
Sauber and Alfa Romeo announced on Thursday morning that they would continue their current arrangement which gives the Italian manufacturer naming rights for the F1 team, and to celebrate that, as well as Formula 1's return to the historic Autodromo Enzo e Dino Ferrari – better known as Imola – Kimi Raikkonen and Antonio Giovinazzi's C39 race cars will run this weekend with a tweaked, one-off livery emblazoned with the Italian flag on the top of the roll-hoop and on the rear wing endplates, which you can see in the image above.
READ MORE: Alfa Romeo extend naming rights deal with Sauber for 2021
The team say the tweak to their usual paint job is "a tribute to Italy and to Alfa Romeo's unique racing heritage in the year of its 110th birthday."
The cars will take to the track sporting the revised colour scheme for the first time on Saturday morning in the one and only practice session of the two-day Grand Prix weekend at Imola.