Feature
TRENDING TOPICS: Perez and Albon's futures and more talking points ahead of Imola's F1 return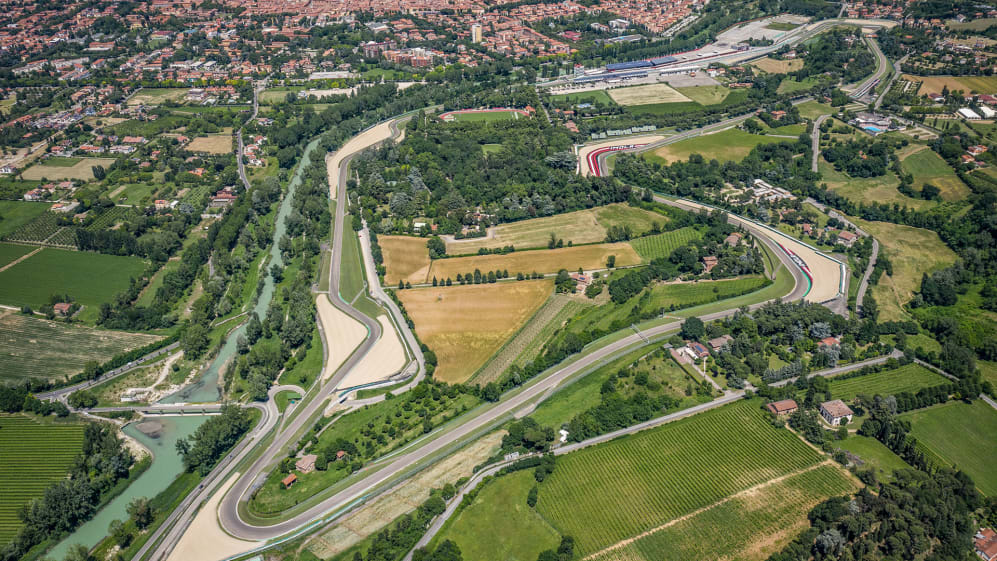 Formula 1 hasn't raced at Imola since 2006, but will make its return to the Autodromo Enzo e Dino Ferrari this weekend for a unique event. As well as the venue and the schedule, we look at what else is likely to be among the talking points once the paddock has made the long drive across from Portugal for the Emilia Romagna Grand Prix.
1. The return to an iconic venue
It has been 14 years since F1 last raced at Imola, but it hasn't lost its place as a special circuit for fans in that time. It is of course remembered for one of the sport's darkest weekends when we lost both Roland Ratzenberger and Ayrton Senna on consecutive days in 1994, but it has also seen some spectacular racing and legendary moments.
WATCH: Imola – 5 shocking moments from F1 history
The 1981 fight between Didier Pironi and Gilles Villeneuve, the dramatic 1985 race eventually won by Elio de Angelis, Fernando Alonso holding off Michael Schumacher in a thrilling battle in 2005, then Schumacher winning in front of the tifosi in his final season for Ferrari a year later – Imola really does have a place in F1 history.
The circuit was a mainstay on the calendar from 1980, first as a stand-in host of the Italian Grand Prix and then as the home of the San Marino Grand Prix from 1981 onwards. The return this weekend – as part of the revised 2020 calendar – will carry the title Emilia Romagna Grand Prix, after the region of Italy where the track is situated.
2. A two-day race weekend
And Imola's return will come with an added twist as it will be the first time a two-day race weekend is planned. What that means is there will be no Friday practice, with teams limited to just one 90-minute practice session on Saturday morning before qualifying.
Unlike a usual Saturday, there will also be slightly longer between the two sessions, with practice taking place from 1000-1130 local time, and then qualifying from 1400-1500.
READ MORE: 2020 Emilia Romagna Grand Prix full schedule
That's a reduction of two-and-a-half hours of practice time for teams, so they will need to condense their run plans into a much shorter program. It should mean plenty of action in the one practice session, but is also likely to result in the teams having less data with which to prepare for qualifying and the race, and that could mean more unpredictability heading into the Grand Prix itself.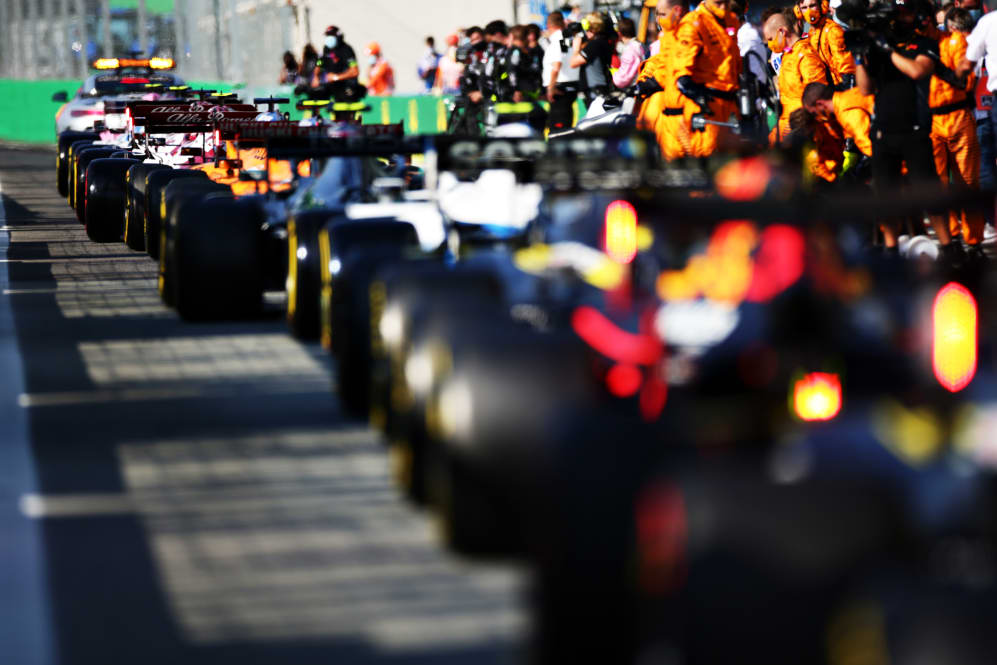 3. Alex Albon's future
Both Portimao and Imola were outlined as key race weekends for Alex Albon, with Red Bull wanting to make a decision soon on their 2021 driver line-up. Albon remains the team's preferred candidate, but they are challenging him to make the decision for them with his performances.
Portugal did not go his way as he ended up 12th after a difficult race, and talk has only intensified over whether he will remain with the team next season. Christian Horner has made clear a more experienced driver – such as Sergio Perez or Nico Hulkenberg – would be looked at instead of Pierre Gasly (who has now re-signed for AlphaTauri), but has not publicly stated a hard target that would secure Albon the seat.
LISTEN: The F1 Nation crew discuss the driver market with Christian Horner - and more!
Recent comments suggest Albon has at least Imola and maybe Turkey to make a final claim, so a lot of emphasis will be placed on his performance this weekend. No pressure then...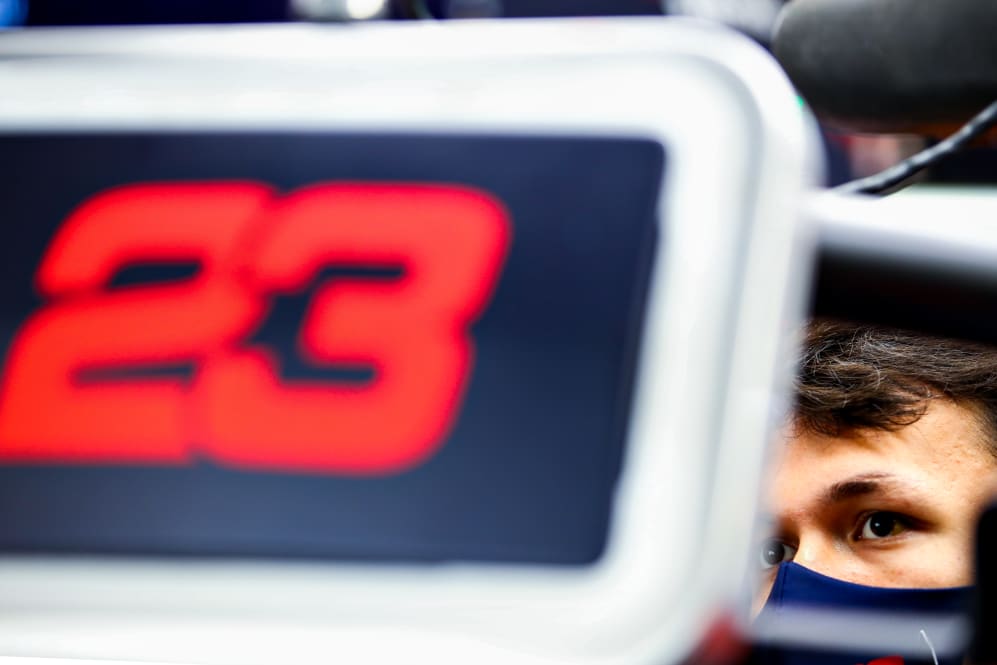 4. Sergio Perez's impact on the market
Perez's influence is not just being felt by Albon, though, as George Russell also keeps facing questions regarding his future due to the Mexican's availability at the end of the year. Perez has had talks with Williams about a potential switch in 2021, but there has been no concrete decision about whether he could join the team – and in turn replace Russell – so far.
It's believed that is because of Red Bull's situation, and Perez waiting to see if Albon is replaced and whether Red Bull turn to him or Hulkenberg in that scenario. Horner believes both will hold out until that call is made.
Russell, on the other hand, thinks the rumours regarding his future have come from the Perez camp in an attempt to show Red Bull they have other options and to try and speed up a decision. It does all appear to be intertwined, but that doesn't answer the question of whether Perez will join Williams or not, if Red Bull don't pick him.
5. The battle for third
This one is going to run and run, but third in the constructors' championship is anyone's guess, and a new contender emerged in Portugal.
Racing Point currently hold third place, but McLaren closed the gap to two points in Portimao and then Renault are only four points further back. Any one of the three can realistically end the weekend in third place each week at the moment.
READ MORE: Ninth in Portugal was 'damage limitation' says Ricciardo
But Ferrari have shown they can't be counted out yet, either. Charles Leclerc's qualifying performances have been really impressive for much of this season but he hasn't always been able to replicate that with race results. Portugal gave cause for optimism though, when Leclerc was comfortably fourth and showed the race pace to back up the qualifying display.
Ferrari are 33 points off third but with five races to go another strong showing at Imola could put them right back in the mix.
6. Mercedes poised for another title
We did flag this up in Portugal but it was always a long shot, even if Mercedes did hold up their end of the bargain by picking up maximum points in Portimao. The team can win their seventh-straight constructors' championship this weekend in Imola, and the equation is a lot more simple than a week ago.
READ MORE: Toto Wolff explains the key difference in Hamilton's approach that's given him the edge in 2020
With 435 points compared to Red Bull's 226, Mercedes simply need to leave Imola with an advantage of 176 points to be guaranteed the title. Given their lead is already 209 points, that means losing no more than 33 points to Red Bull this weekend.
In order for that to happen, Red Bull would need, at the very worst, to finish second and third with the fastest lap, and even then Mercedes would need to fail to score. Put more simply, if Mercedes pick up 11 points they are champions regardless of what Red Bull do.
2020
Constructors' standings pre-Imola
POSITION
POINTS

1

Mercedes

435

2

Red Bull Racing

226