Alfa Romeo have closed the gap 'a lot' to rest of midfield, says Giovinazzi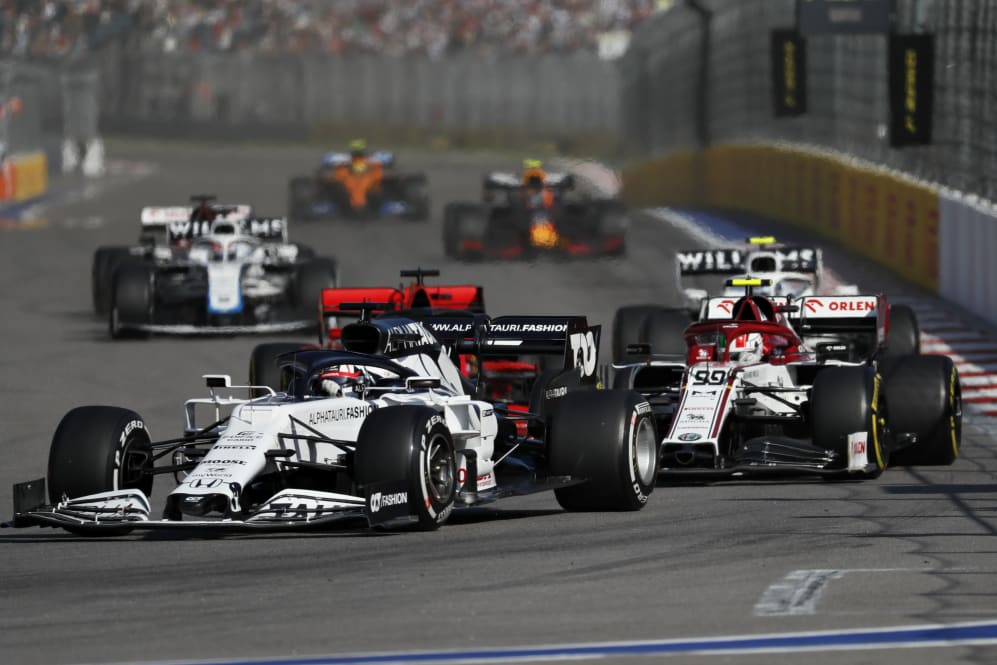 The midfield battle has appeared to be split between a lead group, AlphaTauri on their own and then Alfa Romeo, Haas and Williams for much of this season, but Antonio Giovinazzi thinks the gaps are closing.
Alfa Romeo scored two points courtesy of Giovinazzi's ninth place in the chaotic season-opening Austrian Grand Prix, but struggled to bag more for a number of races until Kimi Raikkonen finished ninth in Mugello. After a strong drive through the field to finish 11th in Russia - including some excellent late overtaking moves - Giovinazzi believes Alfa are starting to make progress towards the teams ahead.
READ MORE: Ferrari juniors Mick Schumacher and Callum Ilott to make F1 practice debuts at Eifel GP
"I think in the end it was a positive race," Giovinazzi said. "Again a good first lap, we gained quite a lot of positions and after that we did the maximum we could. P11 was the maximum and unfortunately for us one more position we could score some points but I'm happy with this.
"I'm happy with the feeling that I had with the car during the race with the two compounds - the medium and hard - so I need to just keep pushing like this and hopefully we can have another good result in Germany.
"I was happy with the pace of the car. Still I think if we want to fight with AlphaTauri it's still not as good as I want, but I think we closed the gap a lot and now we just have to work in this way."
Giovinazzi led home a group of cars also featuring Kevin Magnussen, Sebastian Vettel and Kimi Raikkonen, with his Alfa Romeo team mate hampered by a slow pit stop. That stopped Raikkonen making the most of an alternative strategy starting on the hard tyre, having lined up on the back row after he spun in qualifying.
READ MORE: Russell reflects on THAT battle with Albon and Norris – and why his Russia race unravelled
"I think the car was behaving reasonably well," Raikkonen said. "We lost some time on the pit stop but there's where we ended up. We had good speed in the end, but it's hard to get past people and, anyhow, there were three cars just in front of me but it wouldn't have been enough for points, as 10th was quite far away.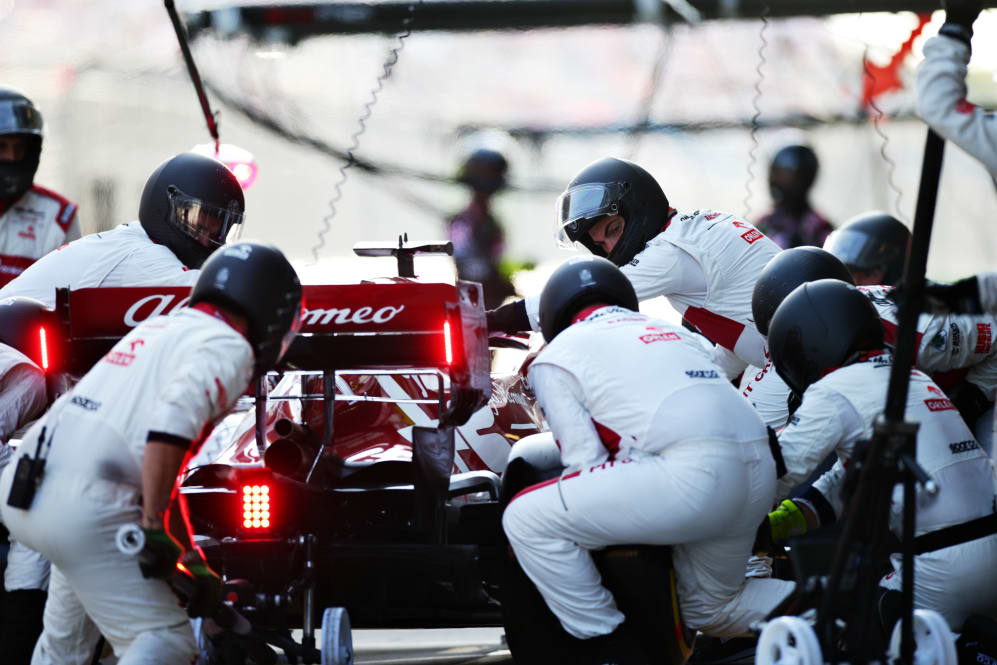 "Maybe in the end we would have been a few positions higher up, if I'd get ahead of the three cars right in from of me that would have been P11 but the 10th position was still far away, so it's obviously disappointing but we did all we could. I think [Saturday's] issues put us in a more difficult position. It didn't feel too bad, the car, but still too slow.
"It was also good yesterday but if you don't put the lap in you're going to end up where we were… I think it was very similar to what it had been the whole week but lacking speed. The feeling is good but we are still not fast enough."