Alfa Romeo lose appeal over Raikkonen Imola penalty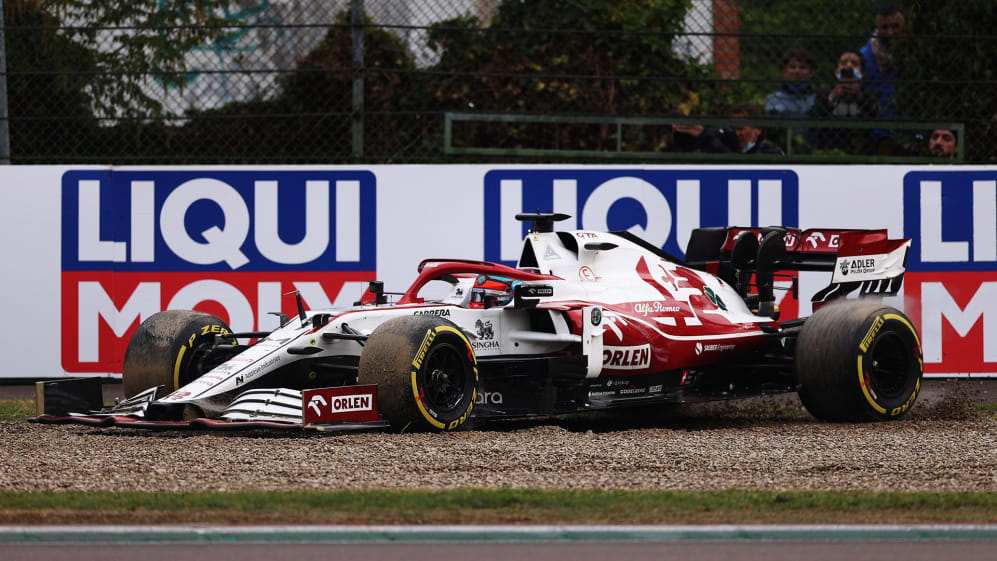 Alfa Romeo have lost their appeal over the 30-second race penalty handed to Kimi Raikkonen after the Emilia Romagna Grand Prix, which saw Raikkonen dropped from P9 out of the points to P13 – with the stewards upholding the penalty while accepting that there had been "no precedence" for it.
An error at Tamburello while lapping behind the Safety Car ahead of the post-red flag rolling restart at Imola saw Raikkonen fall from P7 to P10. The Finn then climbed up to P8 when the race got under way – but because he hadn't made it all the way back to his original position, Raikkonen was then obliged to drive through the pit lane, rather than taking the rolling start out of position with the rest of the pack, the factor which ultimately led to the penalty.
READ MORE: Raikkonen distracted by switch change on steering wheel when he hit Alfa Romeo team mate Giovinazzi
And although the stewards, after being petitioned by Alfa Romeo to review the penalty, sympathised with the technical nature of the rule, the decision was taken to uphold the original penalty.
Explaining their decision, the stewards wrote: "[Article] 42.6 of the FIA Formula One Sporting Regulations indicates that a driver may pass to regain his starting position including (and importantly in this case) 'during the lap(s) behind the Safety Car' and if he fails to regain his position before SC1 he must enter the pit lane and start from the pits. Failure to do this incurs a mandatory penalty of a 10-second stop and go penalty.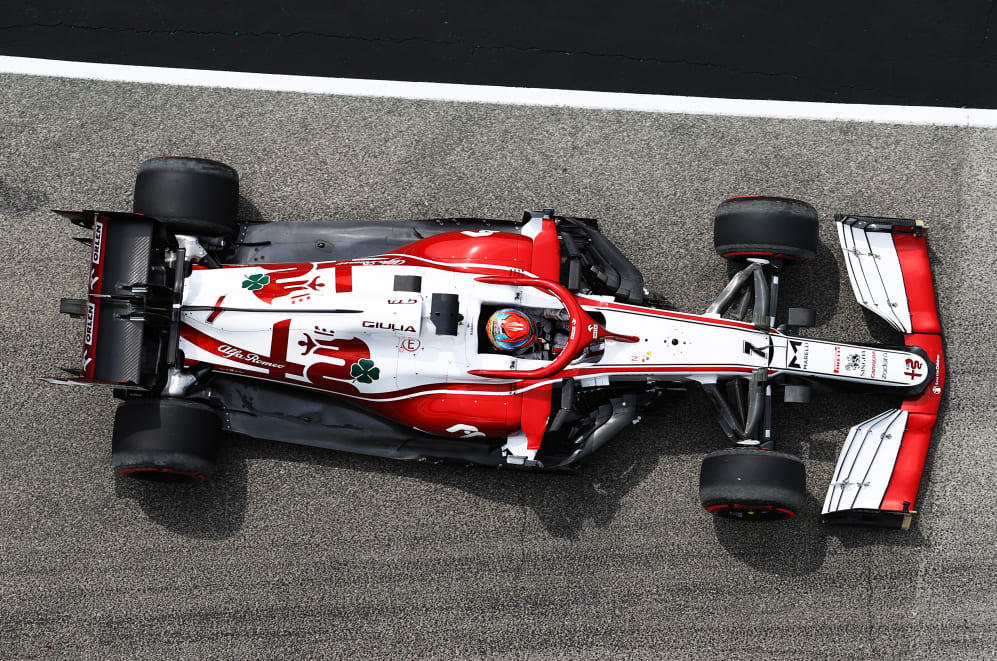 "Since 2018 there has been no precedence for the circumstance that the driver Raikkonen was in. In the stewards' original decision, we stated that 'The rule requiring a car to enter the pit lane if it fails to regain its position is consistent amongst several championships, has been in the FIA Formula One Sporting Regulations for several years and has been consistently applied.' All of this is correct, except that the stewards recognise that there has been no precedence.
AS IT HAPPENED: Follow all the action from the Portuguese Grand Prix
"The stewards accept the Competitor's position that the rules probably do not match the original intent. But they have been in the regulations since 2018. Where there is ambiguity, the benefit of the doubt should accrue to the Competitor… [but] while the stewards understand why the Competitor acted as they did – first to tell the driver to re-take his position, then later to tell him not to re-take the position – the stewards stand by their original decision that the Competitor committed a breach of Art. 42.6 by failing to re-establish his starting position during the lap behind the Safety Car."
A short statement from Alfa Romeo, meanwhile, said that the team accepted the outcome from the stewards, with the team writing: "Alfa Romeo Racing ORLEN acknowledges the decision of the FIA and the Emilia Romagna Grand Prix stewards to uphold the original penalty to driver Kimi Raikkonen, following a review of the incident. The team's focus is now fully on next weekend's Spanish Grand Prix."